F. Whitlock & Sons designed by Marx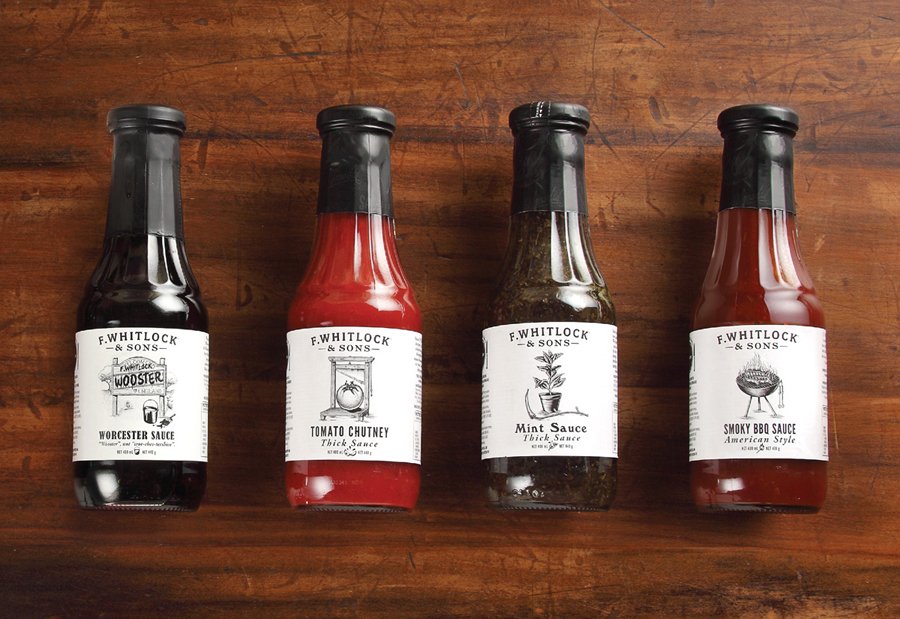 F. Whitlock & Sons is a New Zealand based producer of pickles and sauces with a heritage that dates back to 1877, a heritage that over the last century had disappeared from the packaging. Design studio Marx, in collaboration with running with scissors, sort to bring back and celebrate this with a mix of copywriting wit and illustrative authenticity based around Fred Whitlock's love of hunting, an approach taken to tap into the 'dormant frontier huntsman and mischievous child within', and establish a more contemporary and emotive brand character set within the context of a significant history.
"We wanted to draw on Fred's era, the turn of the last century, but modernise it in a way that it appeals to the modern man's more refined aesthetic sensibilities. We embraced the notion of building tricks and traps to ensnare ingredients and this became the driving idea behind the packaging. We drew on a classical story book illustration style and imbued each label with an element of subtle violence usually avoided in supermarket packaging."
"Subversive copywriting further reinforces the story of the ingredients' demise and rewards our men for picking it up, with dark humour and the implied brutality of a product that makes dead animals taste better."
"Since the products are not located together in store it was important that we established a strong identity – one that is recognised across the store. In shelves awash with garish colours, our range exudes confident simplicity. Our men are pretty cynical of packaging (and marketing in general) they are looking for simple, more classic, honest packaging – jars, tins, glass. Something that can be reused or up-cycled. Guys like packaging that can have a second life and we envisage these jars taking up residence in the shed, full of nails."
– Marx Design
It is an interesting illustrative approach that takes the period qualities of etched detail and gives these a slightly surreal, humorous and well rendered twist, a duality that provides the packaging with a conceptual depth as well as an interesting aesthetic. The F.Whitlocks & Sons logotype, accompanying typefaces, the dipped wax lid sensibilities of a matt shrink wrap, a predominantly single black ink across a white substrate (creating a contrast that really emphasise the rich colour of the sauce) and the sculpted neck of the glass bottle helps to reinforce the heritage the illustrative content seeks to slightly undermine with its humour. While the past was certainly not absent humour the concept does appear contemporary and on-trend. Balancing this with an genuine heritage is ambitious but something I think works well here in conjunction with the copy.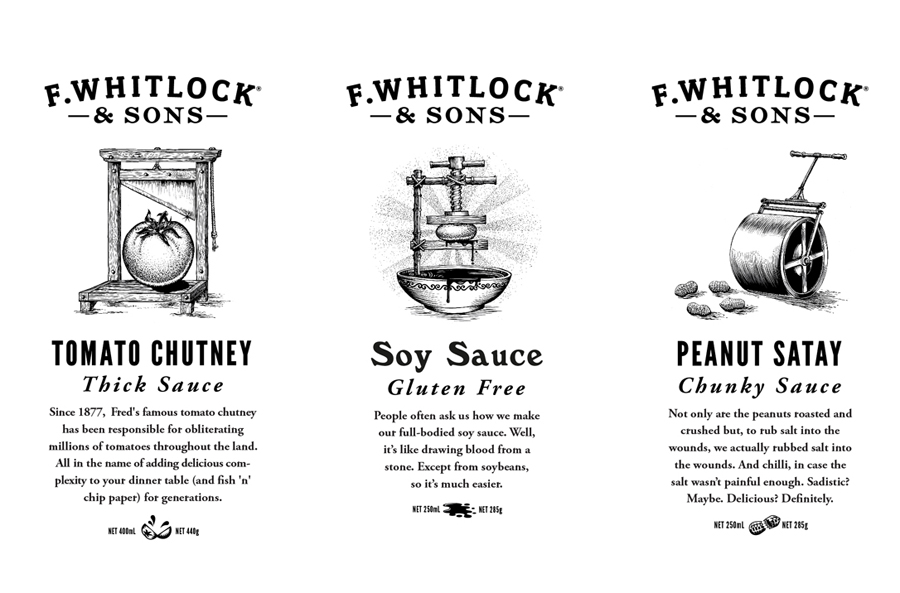 The writing is great, it neatly resoves history, ingredients and processes through an interesting chapter based story telling device across each of the varieties with a wit and consistent personality that is clear about its male demographic, confident in it appeal and approach that, like the illustrations, manages to avoid diminishing the historic values of the brand. The result feels like a good balance between an authentic heritage and the desire for a more playful, distinctive and contemporary character.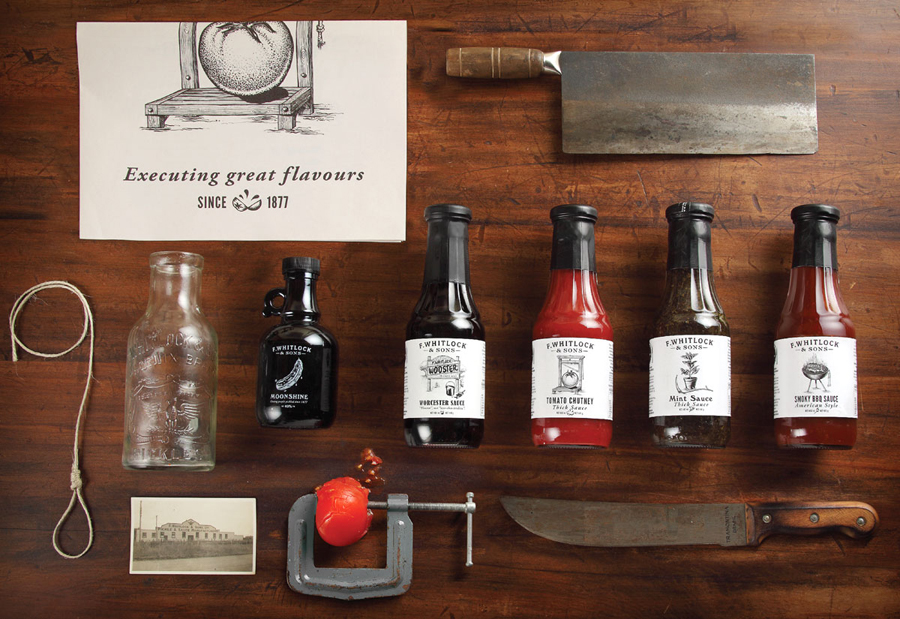 Follow BP&O:
RSS
Facebook
Twitter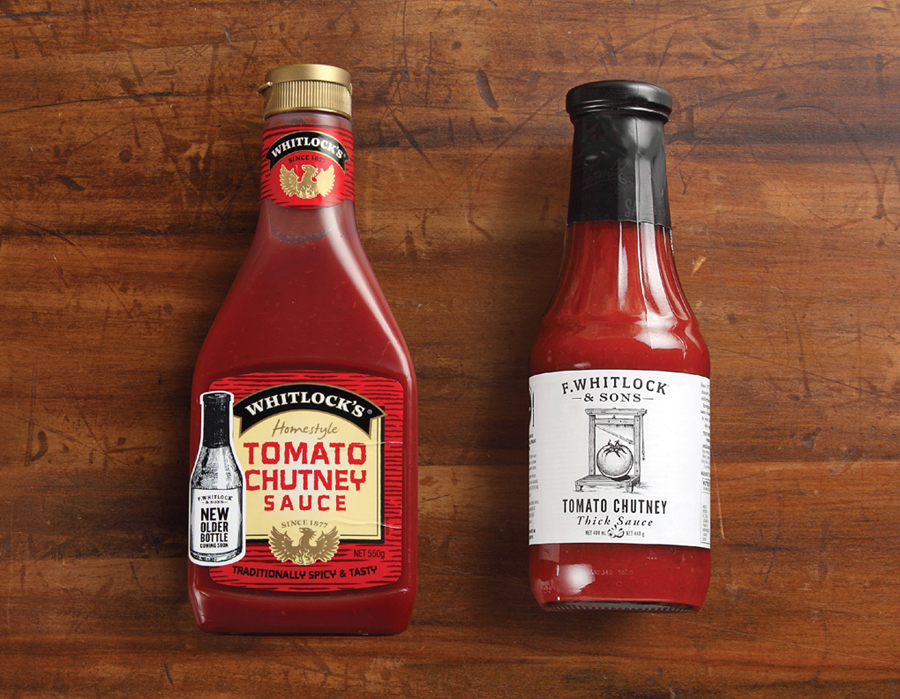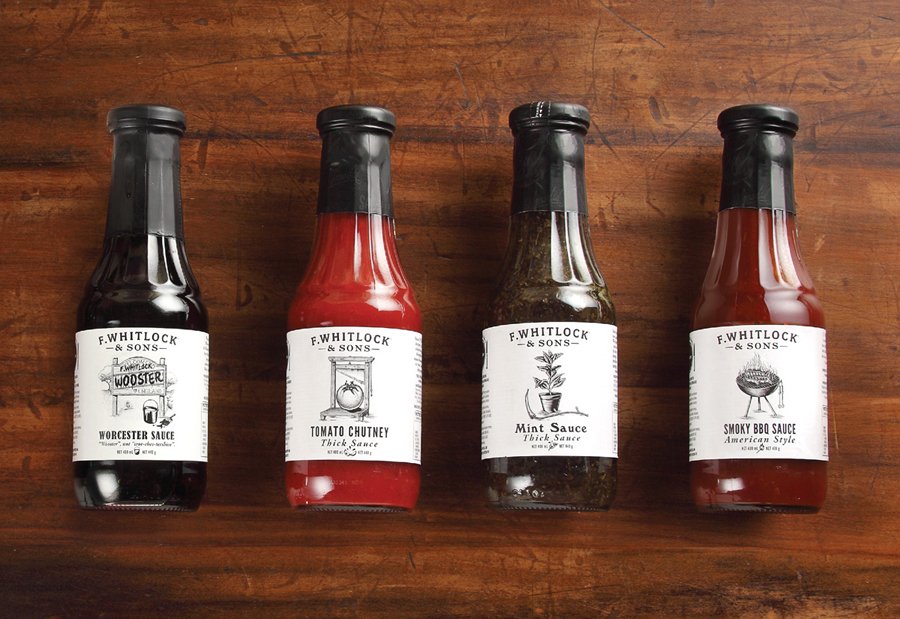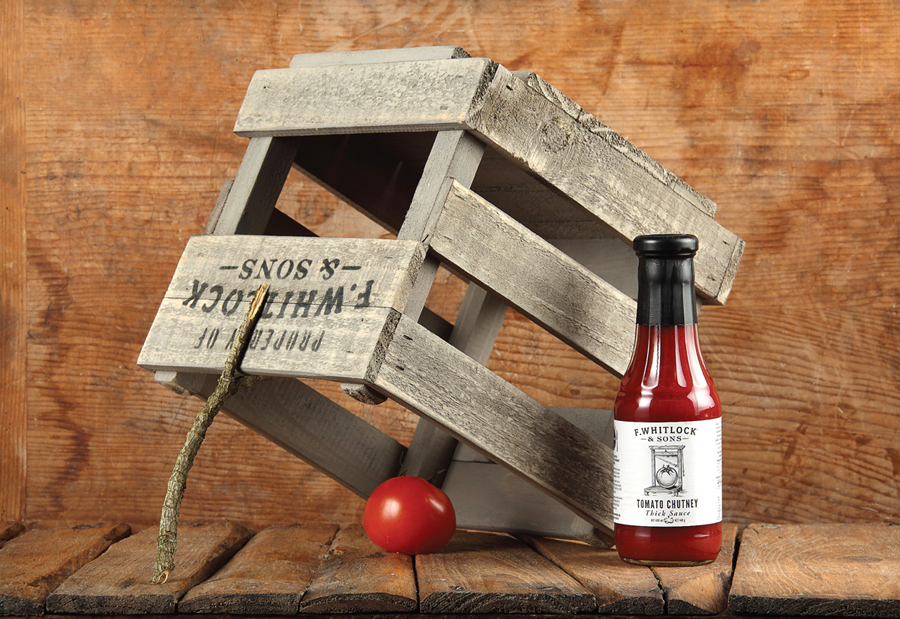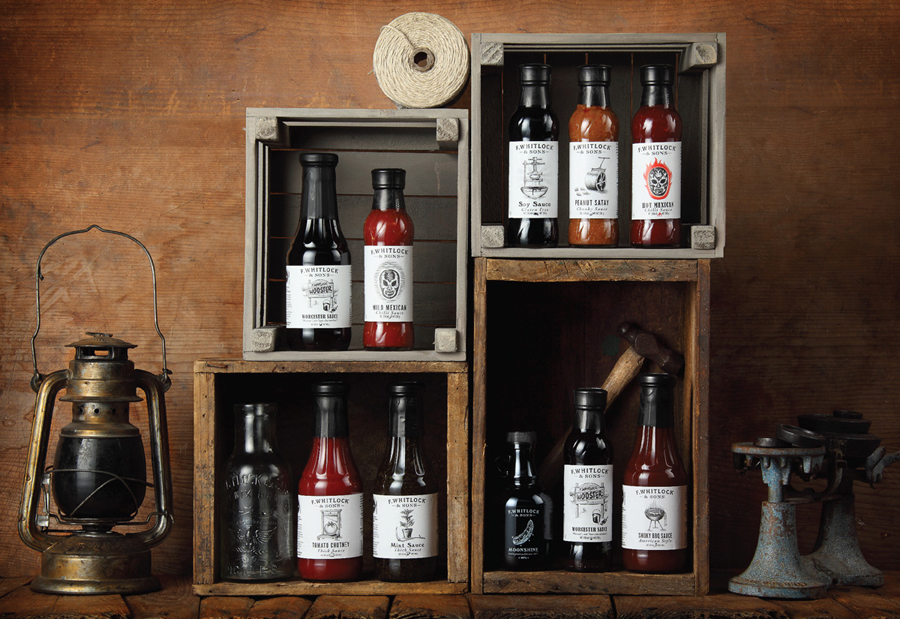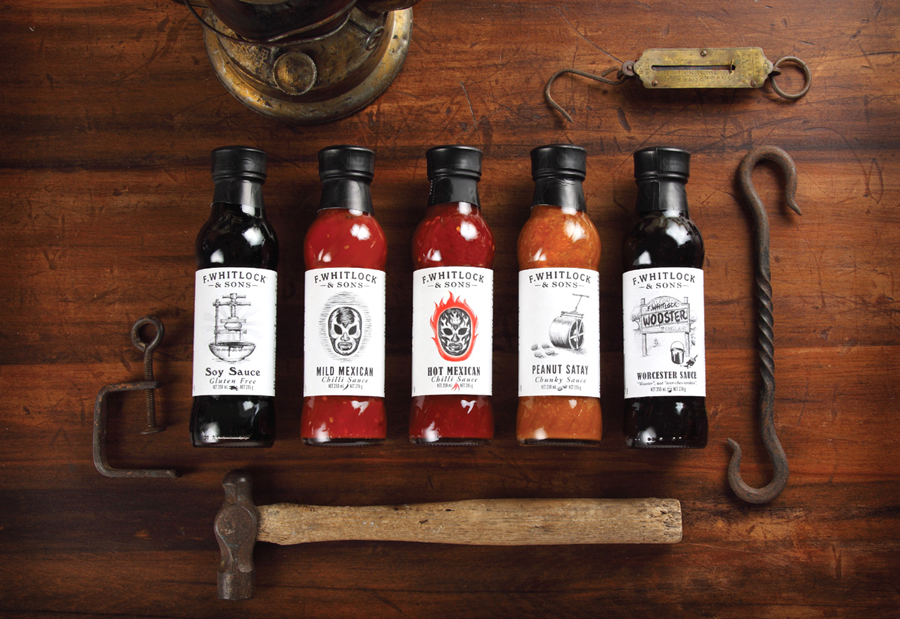 More packaging work designed by Marx:
---