November's Top 5 Projects 2013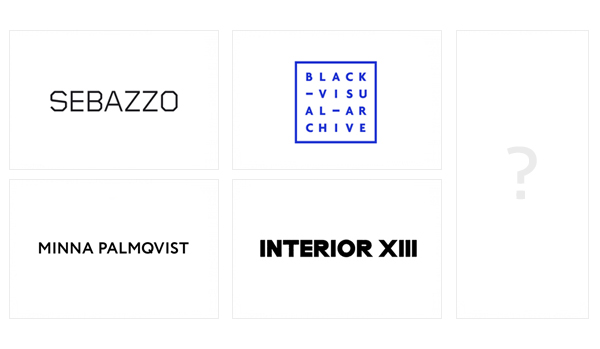 This month's highlights have included work by Norwegian studio Uniform for restaurants Ingierstrand Bad and Festningen, a new brand identity project from Sagmeister & Walsh for Function Engineering, a visual identity and interior design solution by Mucho for Barcelona deli restaurant Florentina, as well as work from Fieldwork and Hey.
However, there were five projects that really stood out for me which have made it into BP&O's top five, a feature that brings together what I believe to be the most interesting of the month for another opportunity to be seen and shared. These include identity and tactile stationery work from Fivethousand Fingers, a typographical brand identity and collateral by Anagrama for auteur film distributor Interior XII, and new work for Sebazzo by Bunch which includes paper marquetry business cards.
05 Black Visual Archive designed by Fivethousand Fingers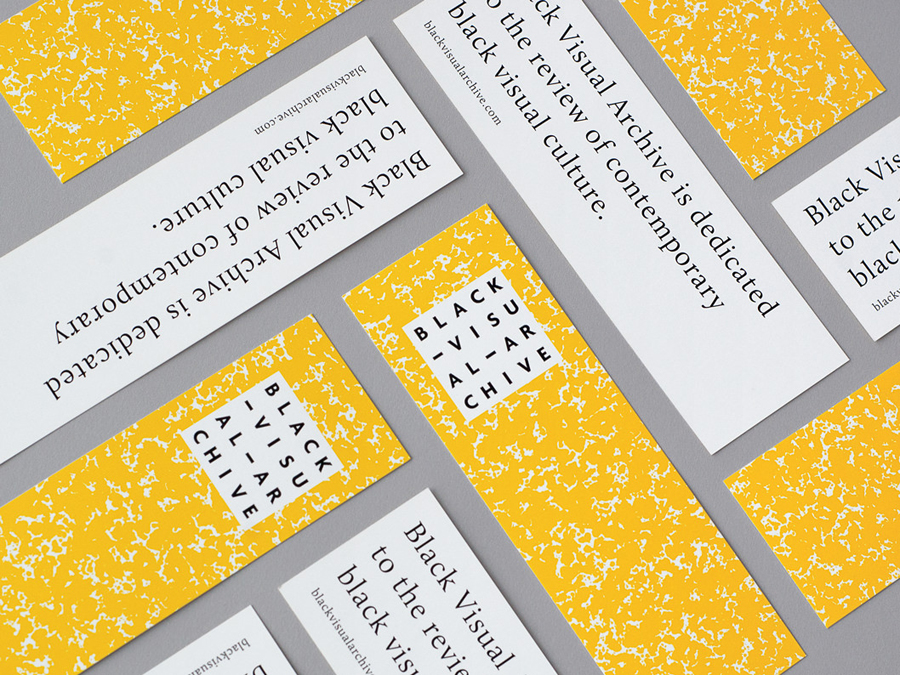 Black Visual Archive is an online collection of "critical writings that contextualise the work of African American artists through historical and visual history", and is "dedicated to the documentation and review of contemporary black and post-black visual culture" through the release of "regular texts on contemporary artists, works and exhibitions."
Design agency Fivethousand Fingers juxtaposes the stacked sans-serif typography of the logotype alongside the high, tactile qualities of debossed uncoated stationery and bookmarks to achieve a communicative and aesthetic contrast of archival utility and the physical experience of book reading.
Read the review here
04 Interior XIII designed by Anagrama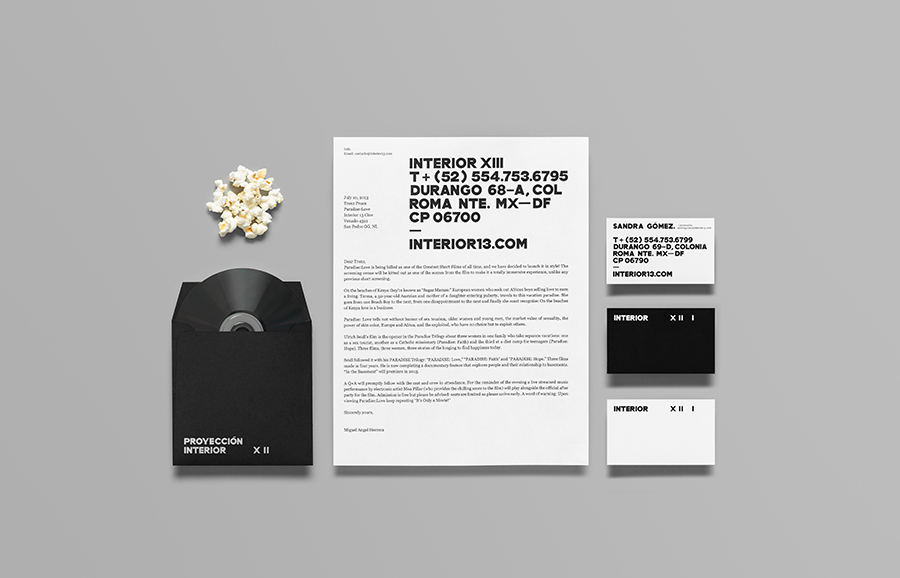 Interior XIII is a distributor of Mexican and international auteur films and promoter of independent cinema. Design agency Anagrama develop a new visual identity, website and stationery set for Interior XIII that utilises bold sans-serif title typography, inspired by those of the film Bande à Part, to relate to those invested in the cinematographic world as well as being "functional in terms of online promotion".
Read the review here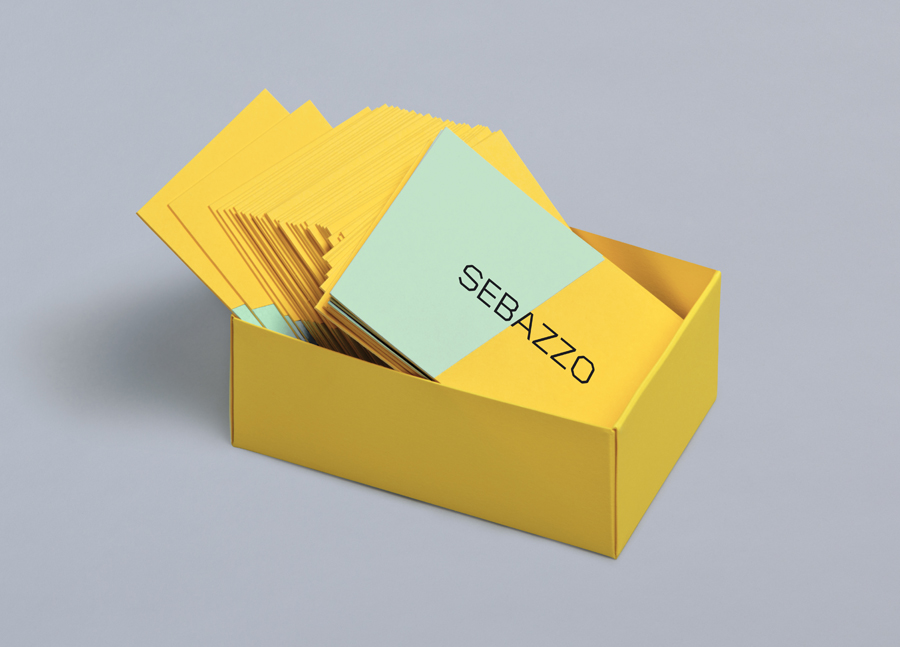 Sebazzo is the London based interactive studio of digital design duo Sebastien Hefel and Michael Azzopardi. The studio creates applications, websites and generative installations for a variety of brands, and specialises in 'innovative e-learning environments'. Design agency Bunch created a logotype and stationery combination for Sebazzo that leverages the unusual physical qualities of two coloured cards bound by a paper marquetry technique to convey digital design as craft and represent the duality of the business.
Read the review here
02 Minna Palmqvist designed by Bedow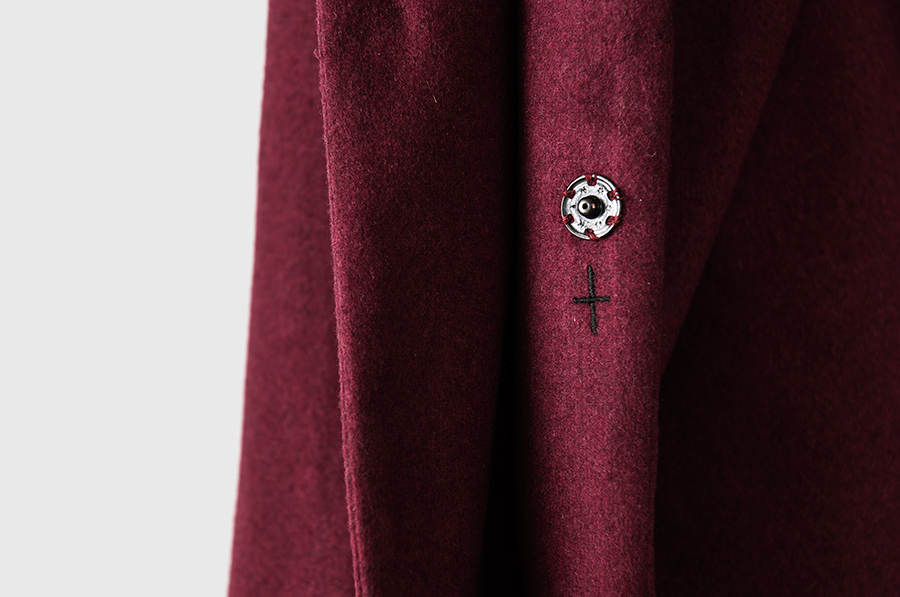 Minna Palmqvist is described by Bedow, the studio behind her new visual identity as a "critical, Swedish fashion designer". Following the completion of a masters degree at Stockholm's Konstfack College of Arts in 2009 Minna launched her own label to further develop her 'Intimately Social' series, "an evolving constant challenging the traditional fashion seasons and exploring the obsession with the female body, by merging social commentary with fashion and art."
Bedow created a new brand identity for Minna that reflected these themes by taking the ubiquitous Venus symbol, splitting it into to two components and tieing it to the functional details of the collateral and garments.
Read the review here
01 Pikseli designed by Werklig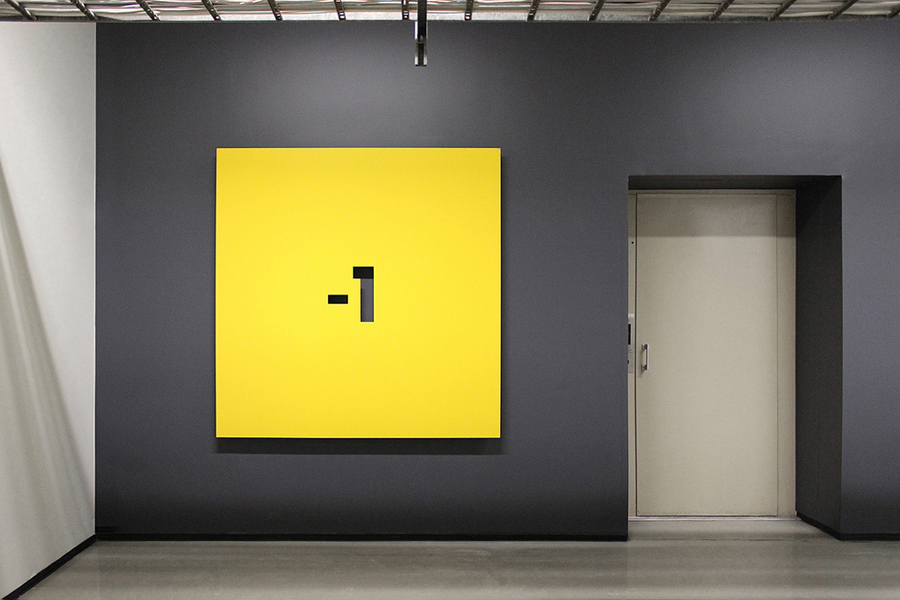 Originally built in the 1980's by wireless pioneer Digita Oy, Pikseli is a building, located in the Vallila district of Finland's capital city Helsinki, that provides office space to companies working within the digital industries. Design agency Werklig, commissioned to develop a new visual identity for Pikseli to attract new tenants, created a solution that takes the smallest digital unit and gives it a very physical quality through large, brightly coloured interior signage.
Read the review here
---