Cemento is the UK distributor of an Italian lightweight concrete product that can be used for wall panelling and furniture. Inspired by brutalist design — a movement that grew out of early 20th century modernist architecture and described by Wikipedia as being "linear, fortresslike and blockish" — London based studio S-T developed a visual identity for Cemento that included logo, logotype, brand guidelines, tote bag, box tape, brochure, postcards and business card design.
Using geometric form, sans-serif typography, dyed material choice, white ink, a repeating pattern and limited colour palette, S-T establishes a robust and distinctive solution that reflects the modular and functional nature of concrete, the aesthetic qualities of the product, and its adoption by contemporary furniture and interior designers.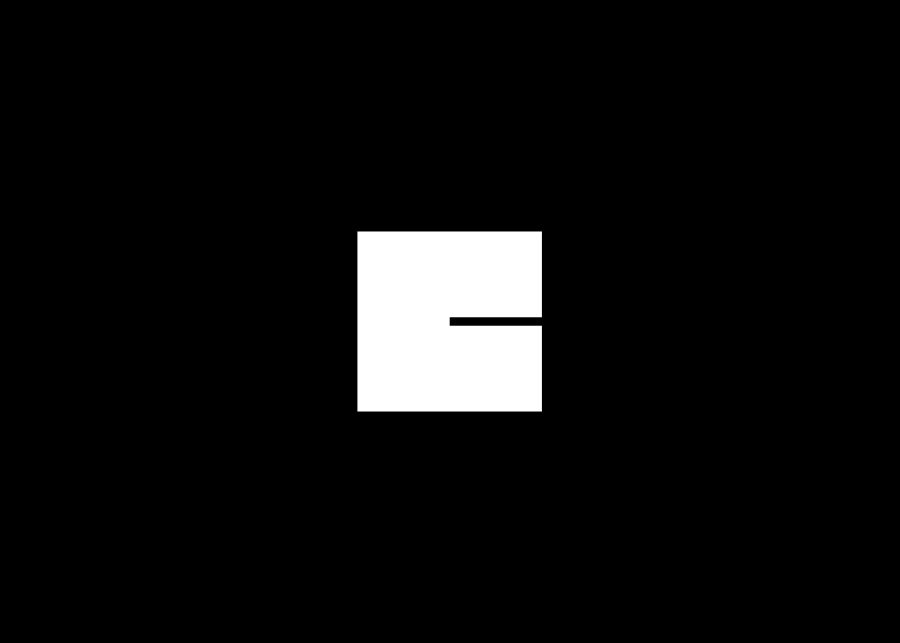 A bold and oversized square logo and a smaller but equally weighty sans-serif logotype, printed over uncoated boards, is a simple but effective resolution of modernistic functionality and resilience, and the continued proliferation and cross pollination of architectural materials into contemporary furniture design. These assets are complemented by the cast qualities of a blind deboss across a cool concrete grey board, the economy of a single white ink, alongside a more conventional black on white, and modern interior photography.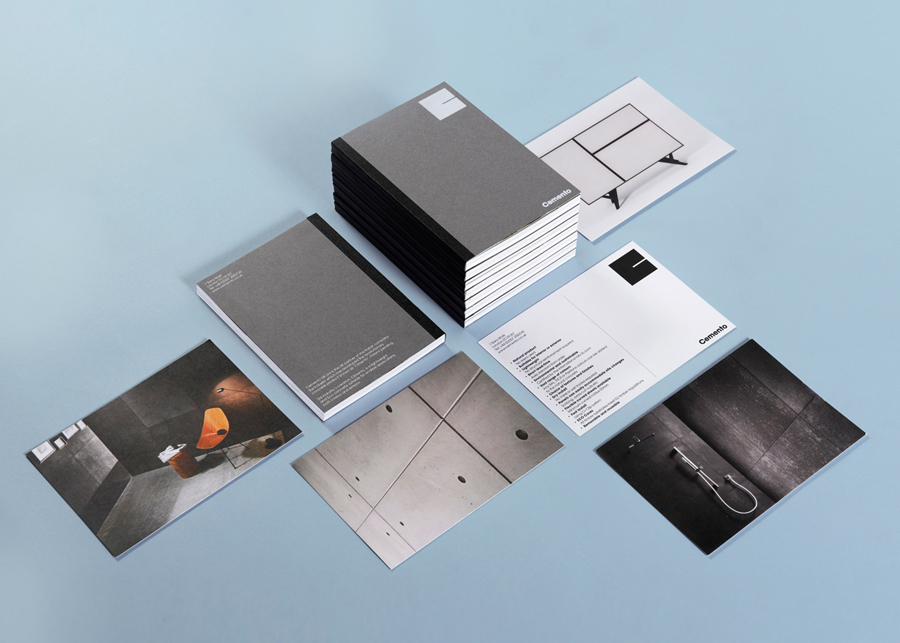 Logos as containers have had their fair share of criticism, perhaps due to the ease and convenience of creating an expansive identity from one asset, its extensive and often disingenuous appropriation, and continued saturation. S-T has done a good job of reminding designers of its effectiveness in the right context, where aesthetic and communicative intention are well-aligned. The volume of the logo makes it an ideal frame for photography that, much like its application as a deboss, allows it to take on the texture of concrete. The resulting contrast of simple geometric form and the surface detail of the images it contains, alongside its large use in print, makes for a simple but compelling visual that is tied closely to product aesthetic and its functionality. More from S–T on BP&O.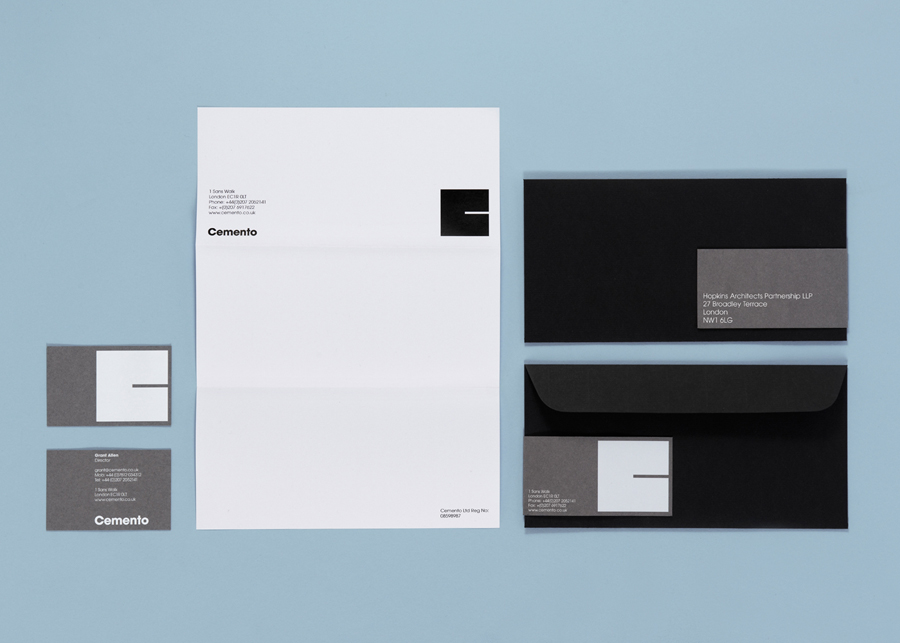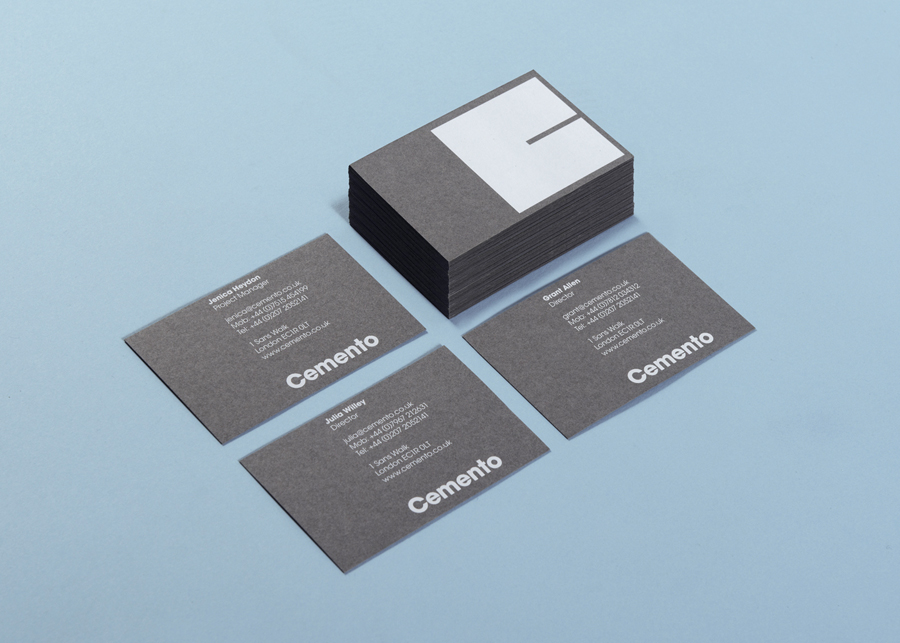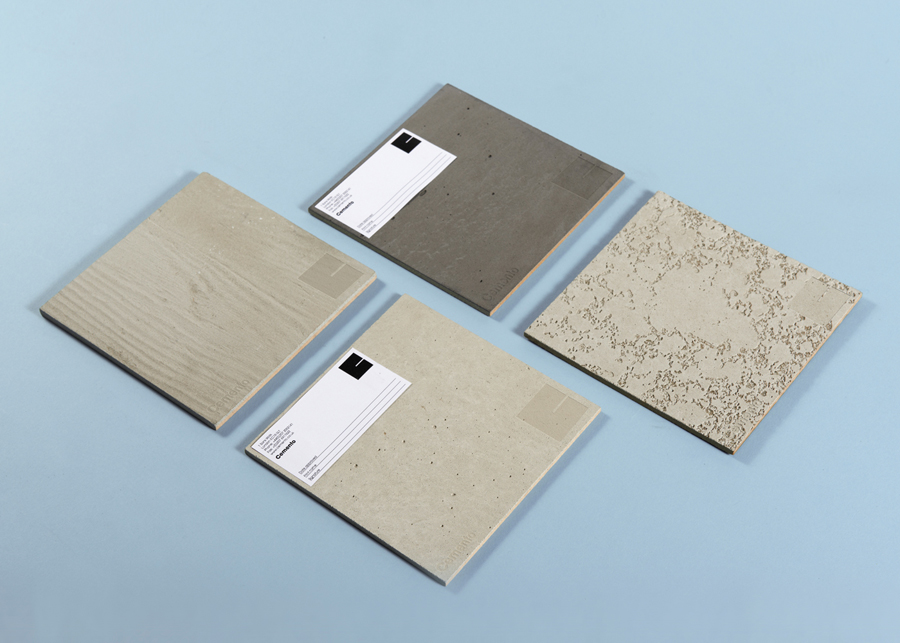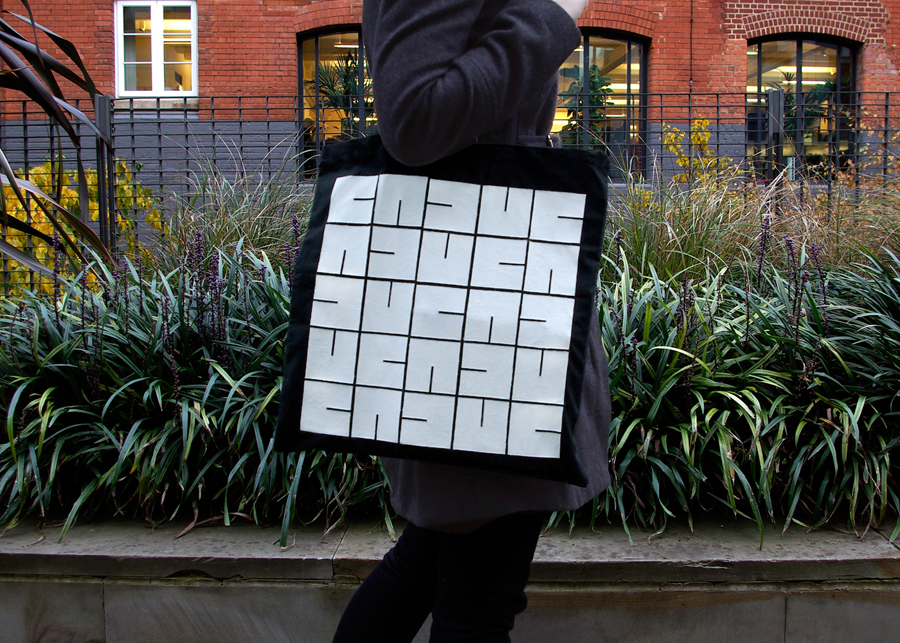 Logos as patterns often appear a little unimaginative, repetitive and communicatively one dimensional, however, here, in a similar way to the logo functioning as a container, the repeating detail across the bag, box tape and brand guidelines secure a striking aesthetic impact that is underpinned by and draws out the modular, structural and architectural qualities of the product.
Design: S-T
Opinion: Richard Baird
Fonts Used: Avant Garde Gothic