Cerovski designed by Bunch
| Author: Richard Baird

|

Filed under: Art and Design, Logo Reviews | Tags: Arjowiggins Papers, Brand Identity, Brand Identity Design, Brand Identity Reviews, Branding, Branding Blog, Brochure Design, Business Card Design, Catalogue Design, Colourful Business Cards, Condensed Logotypes, Condensed Typography, Croatian Design, Designed by Bunch, Envelope Design, Graphic Design, Logo Design & Branding Blog, Logo Design Trends: Flexible Logos, Logo Designs, Logo News, Metallic Spot Colours, Monolinear Typography, New Logo, Print Production Logos, Printed by Cerovski, Responsive Websites, Spot Colours, Stationery Design, Stencil Cut Logotypes, Stitch Detail, The Best Brand Identities of 2014, The Best Business Cards of 2014, The Best Custom Logotypes, The Best Logo Designs of 2014, The Very Best of BP&O, Tote Bag Design, Website Design

|

Comments Off

on Cerovski designed by Bunch
Opinion by Richard Baird.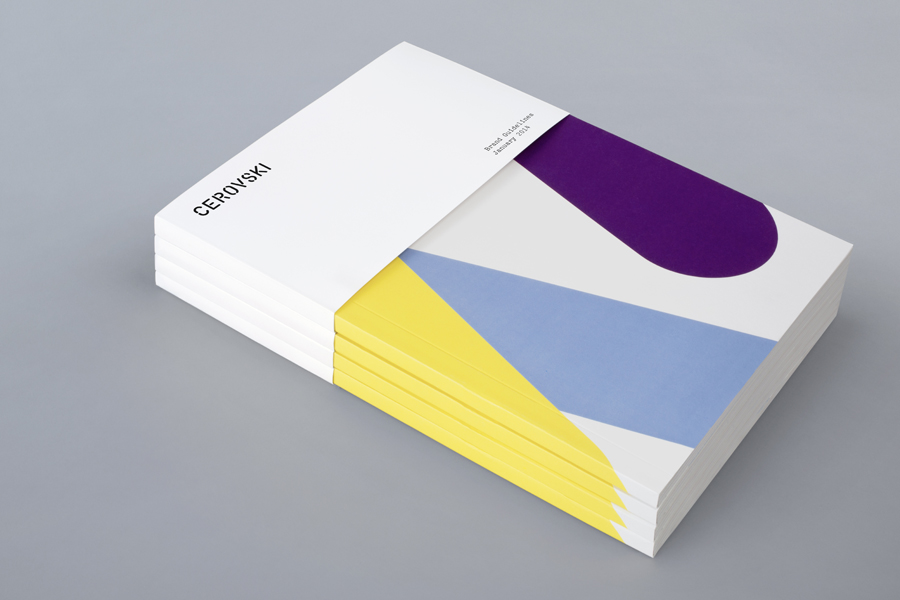 Cerovski is a young Croatian print production studio that revels in the challenge of "nebulous finishing, microscopic editions, absurd materials and crazy deadlines". Bunch worked with Cerovski to develop a new brand identity for the studio—which included a custom logotype and typeface, website, and a variety of printed collateral—that delivers a distinctive contrast of utility and creative flourish, technology and individualised service through custom typography, a number of material choices, spot colours and print finishes, and a personalised but digitally generated daily planner.
Ubiquitous in its stencil cut detail, contemporary in its monolinear build, and authoritative in its uppercase characters, the logotype leverages an unmistakable universal utility and industriousness to convey an efficiency, practicality and reliability well suited to a studio with clients expecting a consistent quality.
These themes are infused with the proprietary nature of a custom build and visualised through the more unusual condensed proportions of the letterforms, rounded terminals, shapes of the numbers and the contrast of horizontal and vertical breaks in those with counters. It is an unusual union of utility and individuality, and while this individuality is perhaps not going to be evident to the vast majority it is an approach that is true to the mix of man and machine that exists in modern print houses.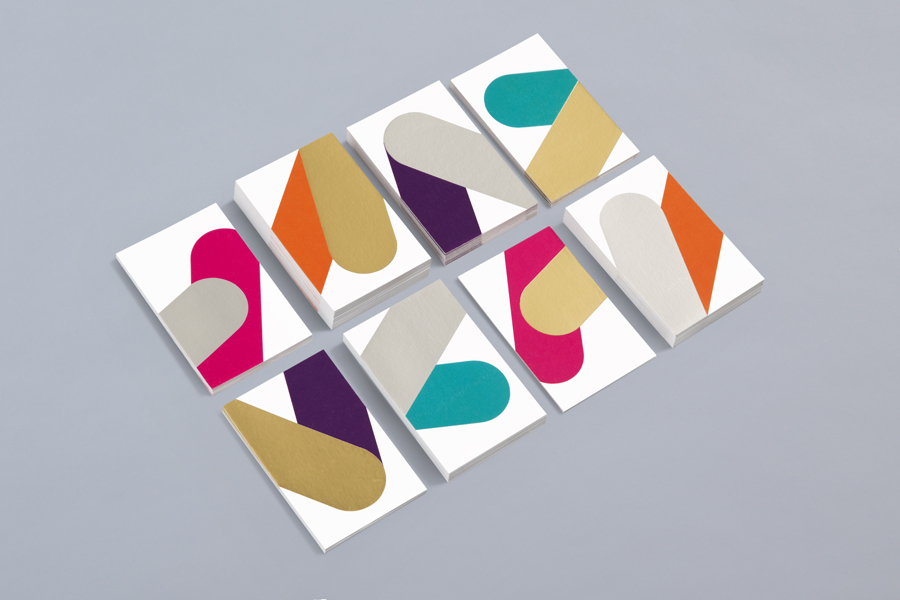 The utility of the logotype and extended typeface establish a robust foundation from which to cohesively implement a wealth of material choices and print finishes reflective of the creative potential of modern print and binding techniques. These include metallic and white inks, dyed and unbleached boards and papers, die cuts, debossed clear foils, open stitching and over-print details. The bold forms that contain these, drawn from the shapes of the logotype, successfully provide large areas to showcase the inks and finishes which are then enhanced by plenty of unprinted space, offering a stark contrast to the finer detail of a slab-serif body copy. These choices manage to balance a clear communicative value with a strong and distinctive aesthetic impact.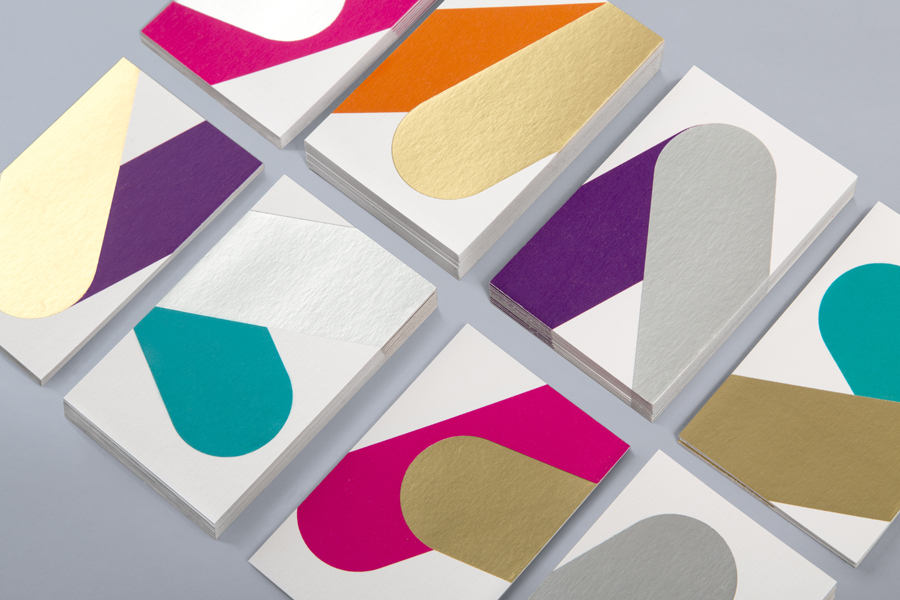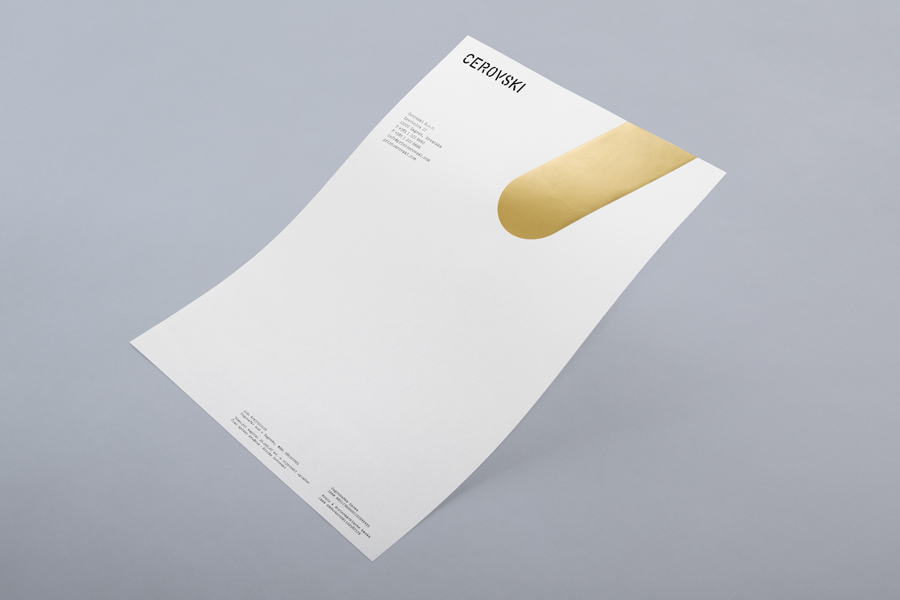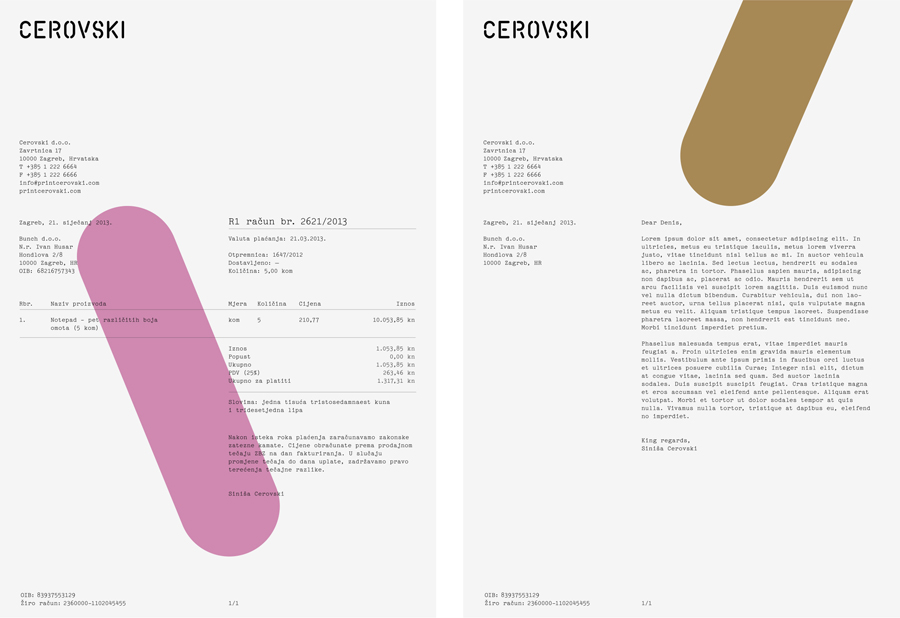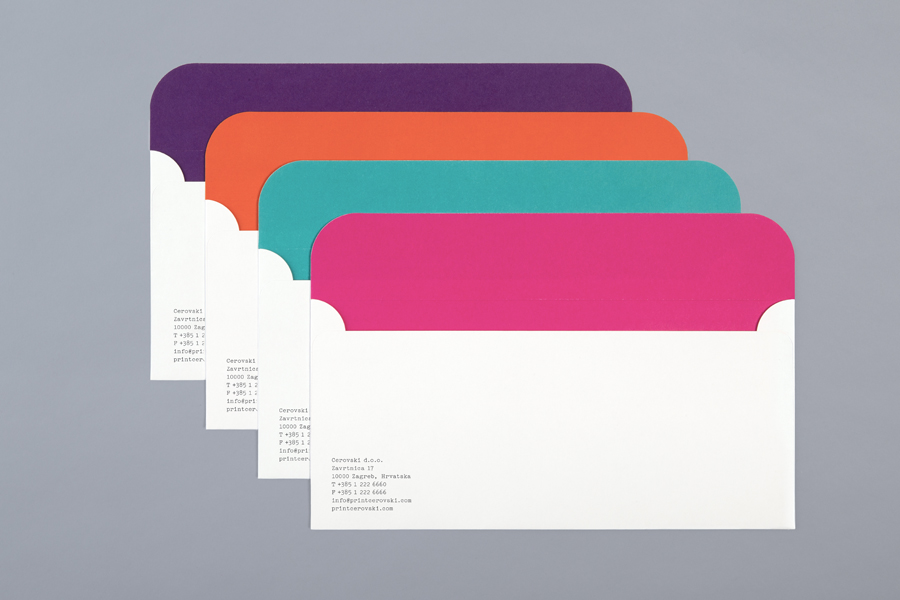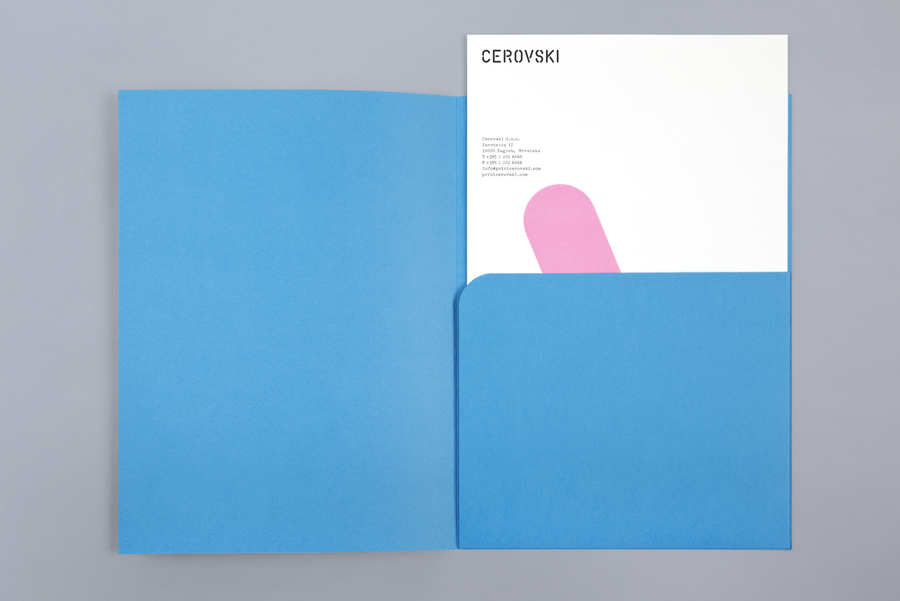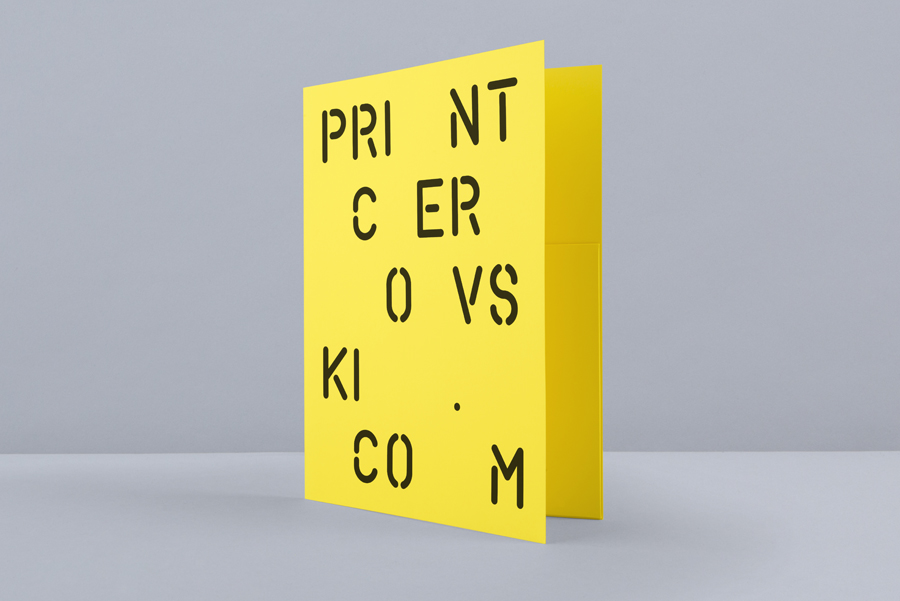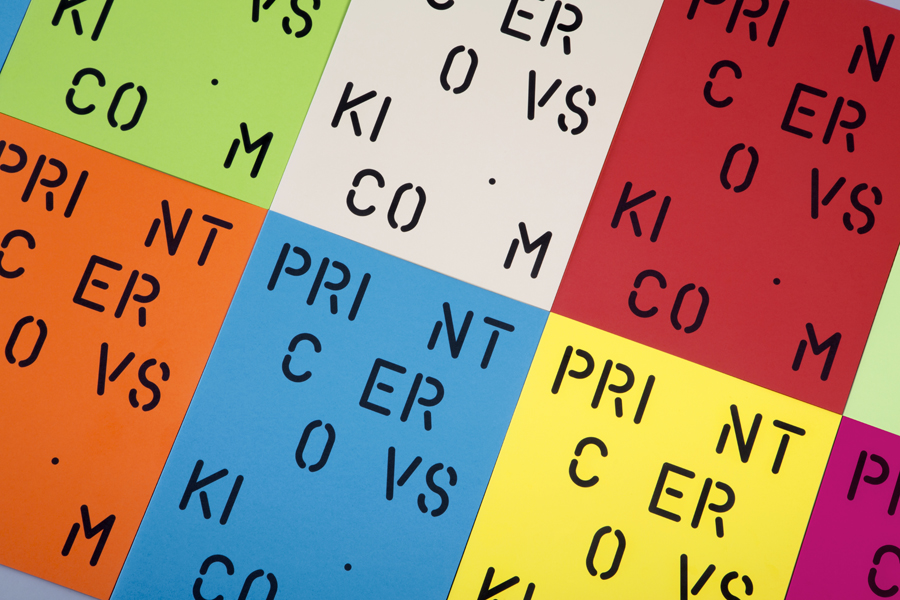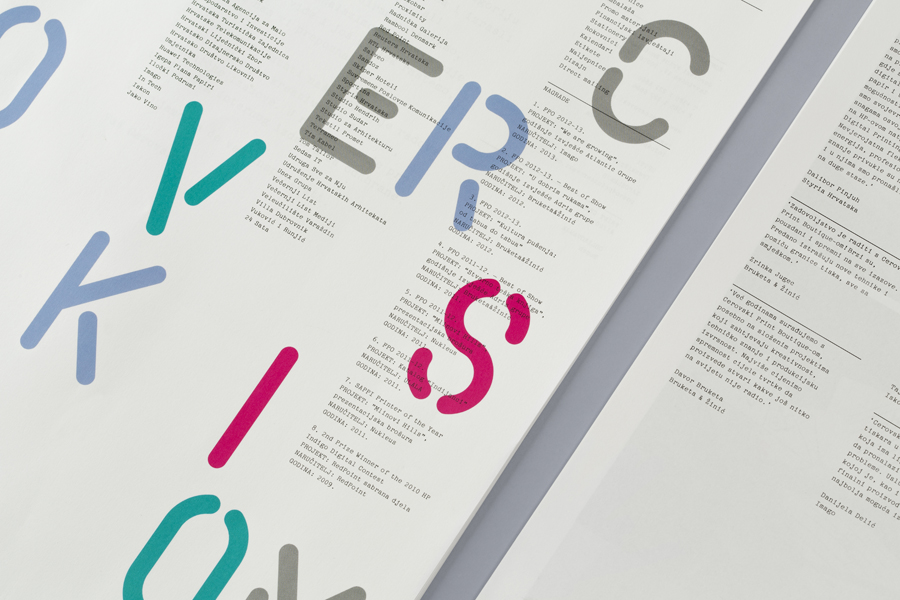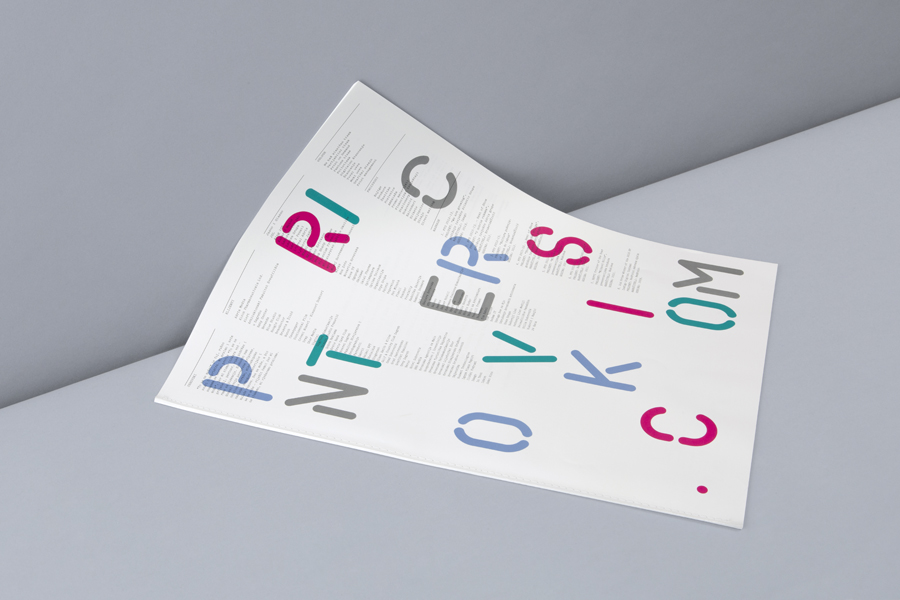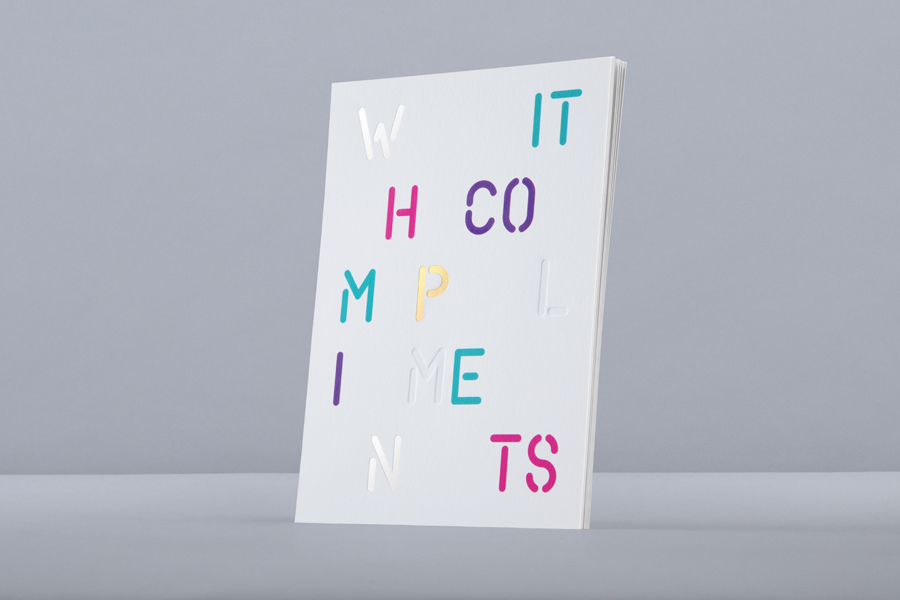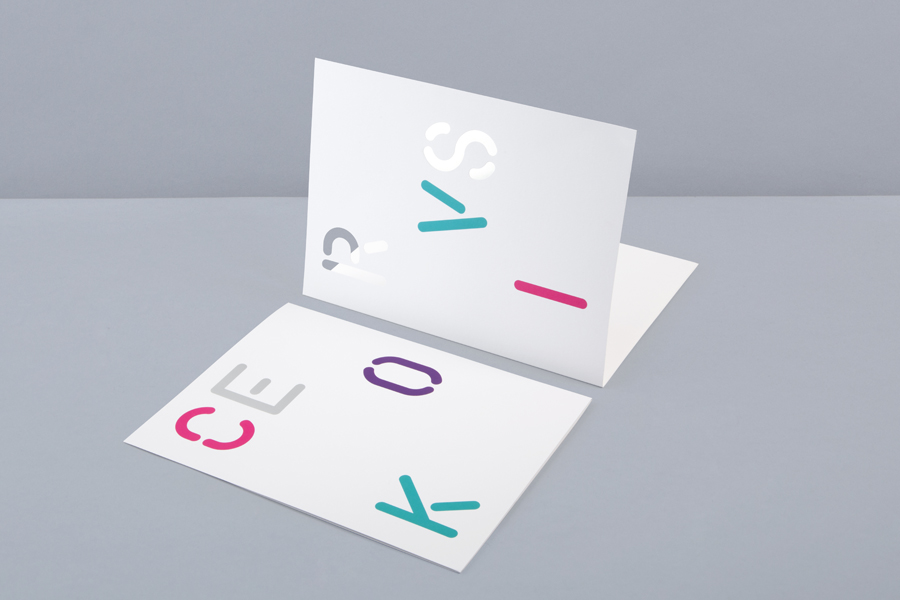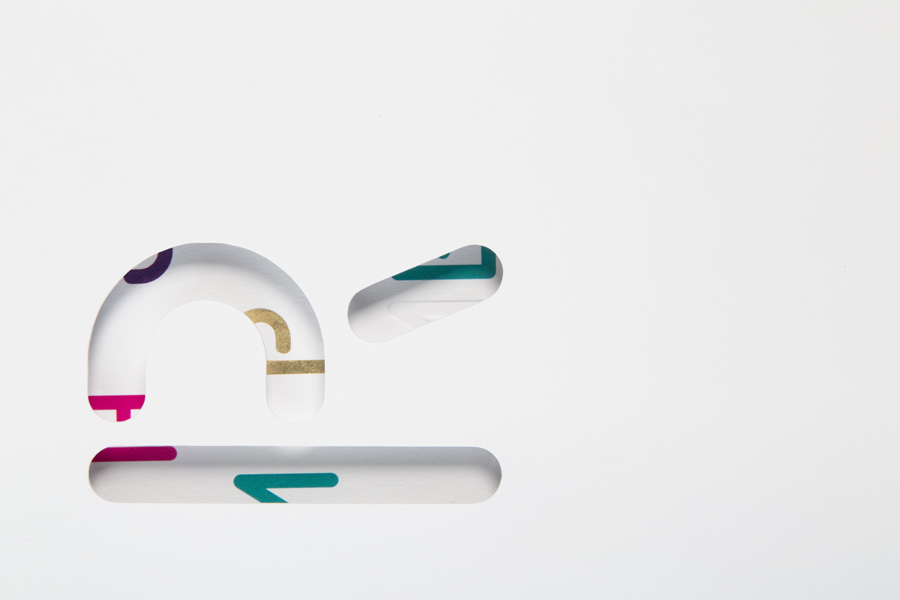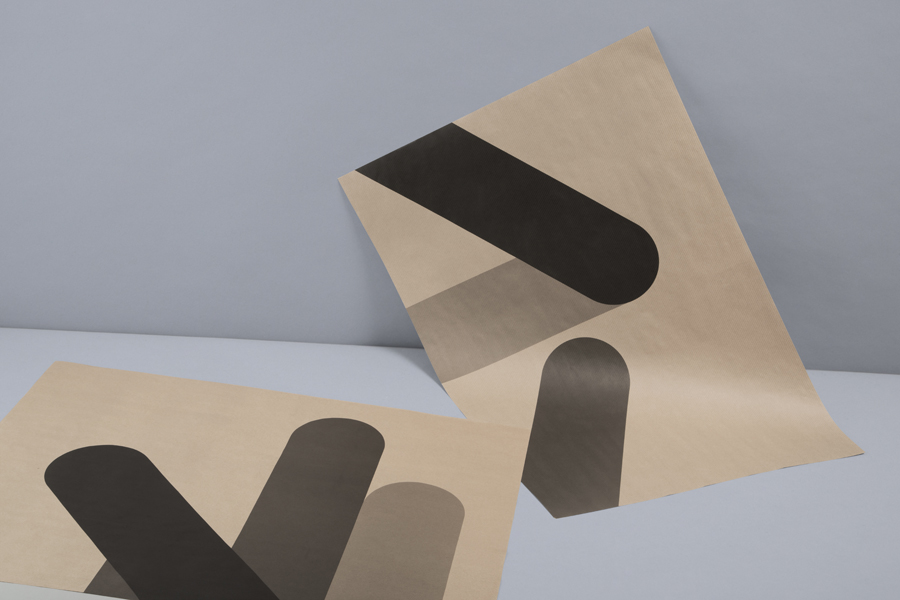 Bunch have also introduced a smart technological element, an app created by Vedran Gulin (who also developed the website) that generates a personalised cover for Cerovski's planners, each with a coloured cover specific to a client's birth date as well as printing their name across the front. It is an experiential detail that really elevates the more familiar aspects of the brand identity, and cleverly blurs the lines between customisation, technology and print reproduction in a new and interesting way.
Design: Bunch. Words: Richard Baird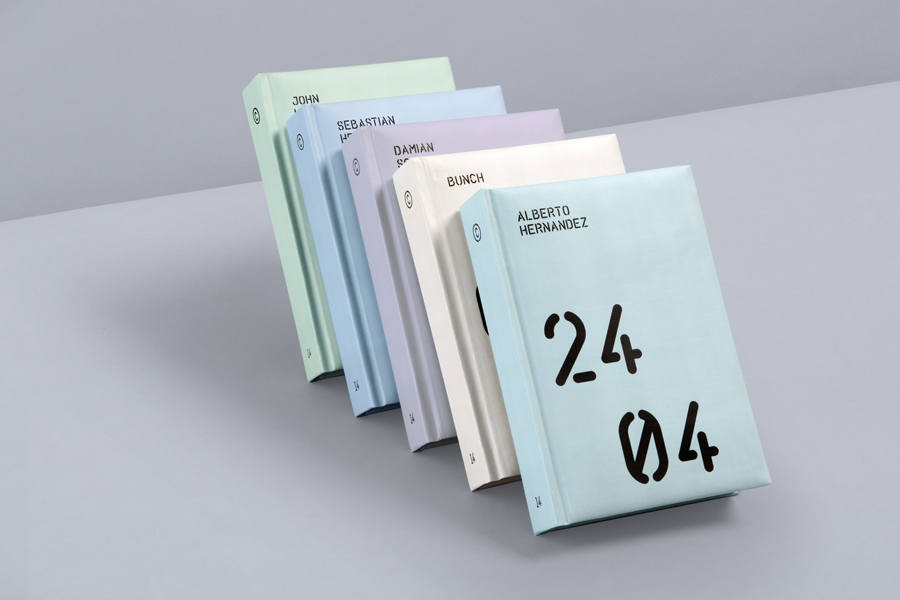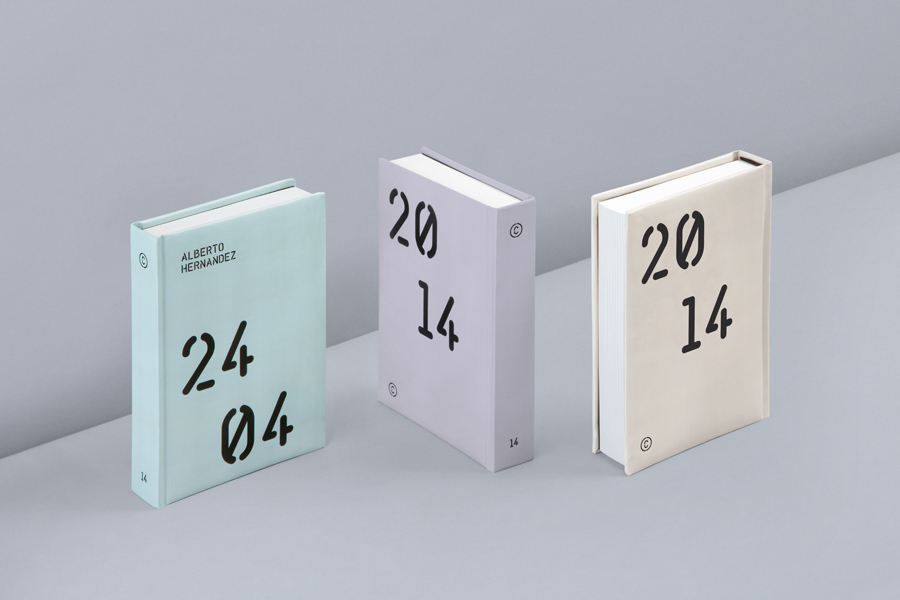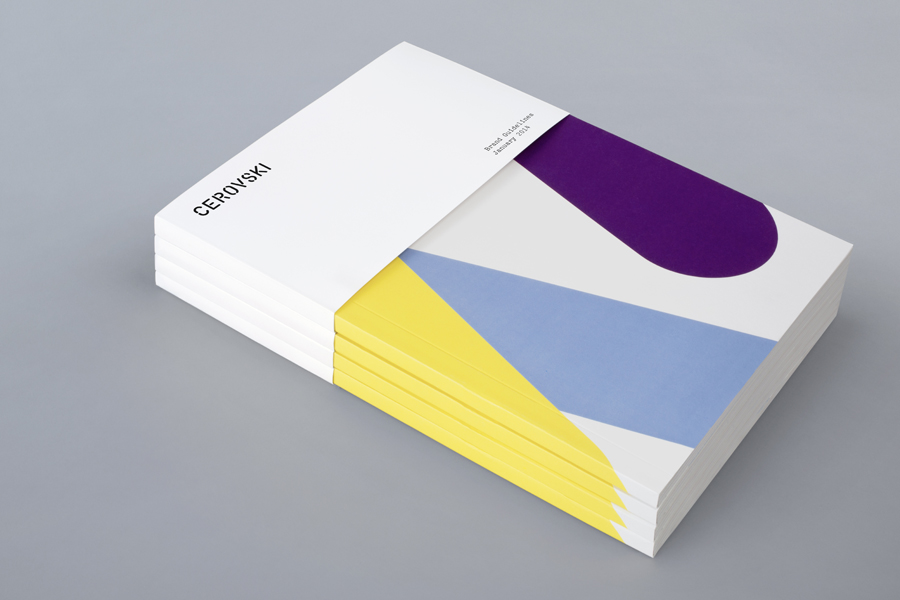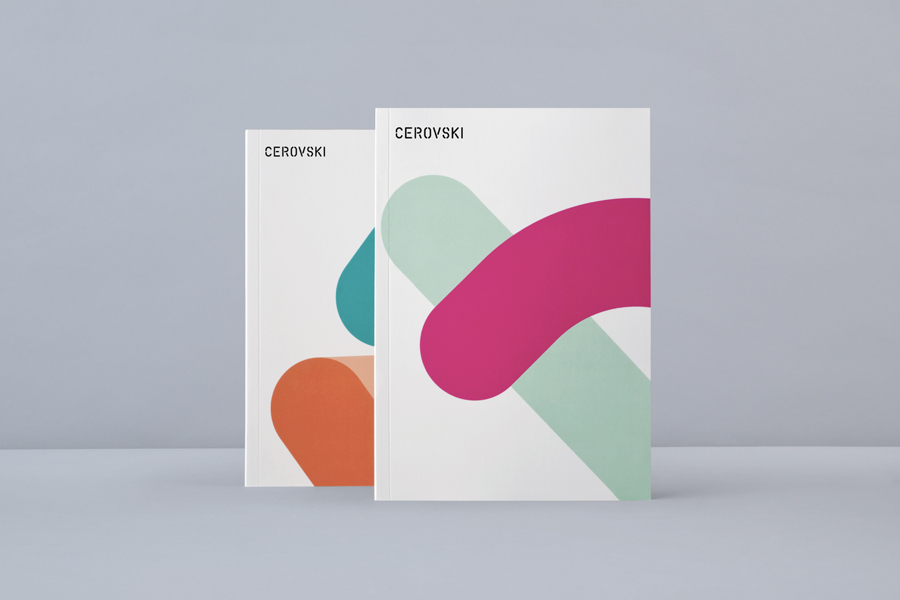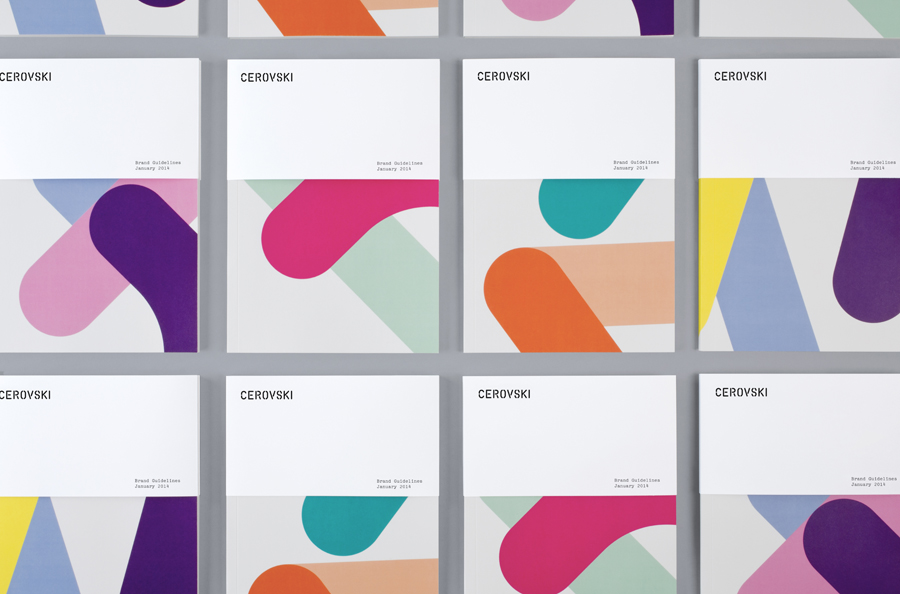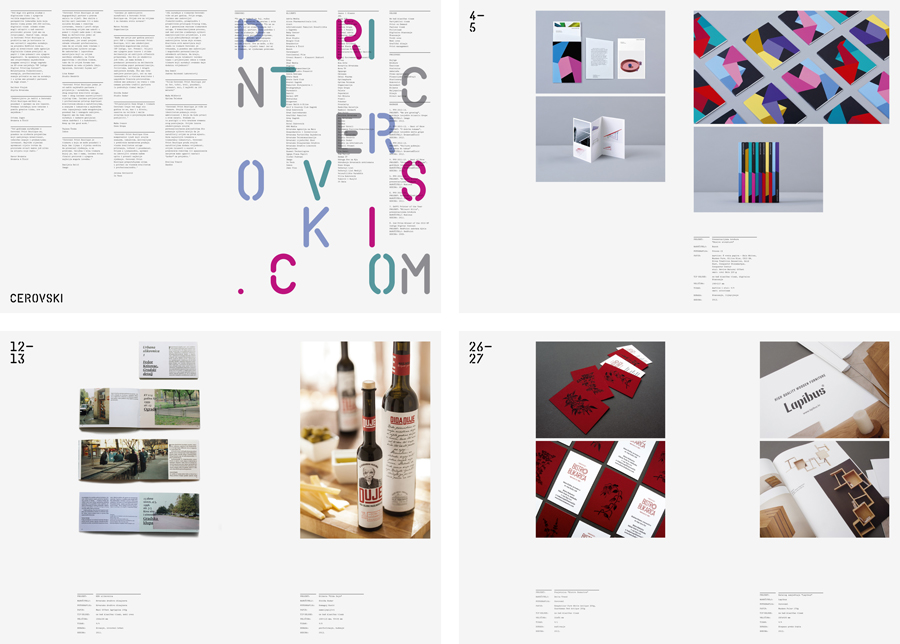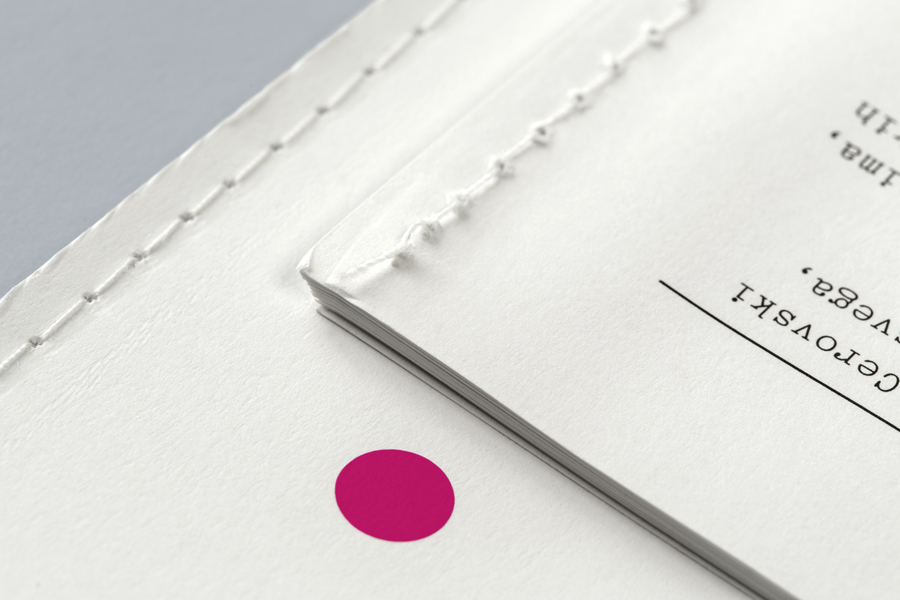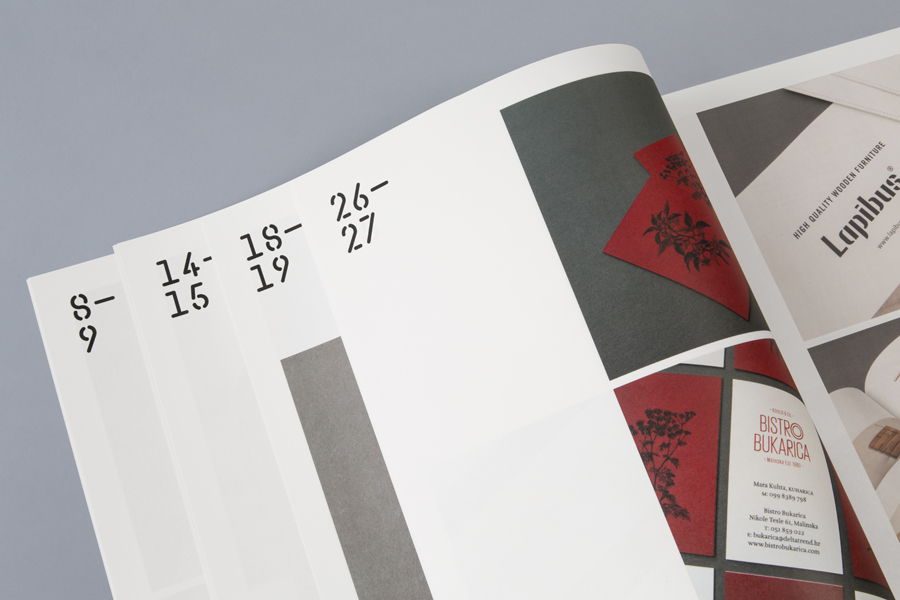 Follow BP&O:
Twitter
Feedly
Facebook
Instagram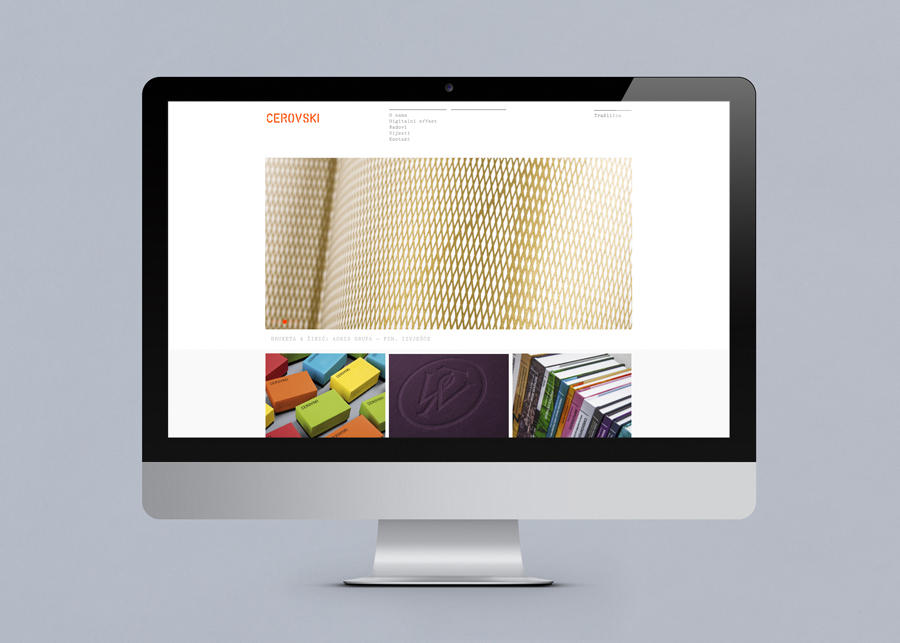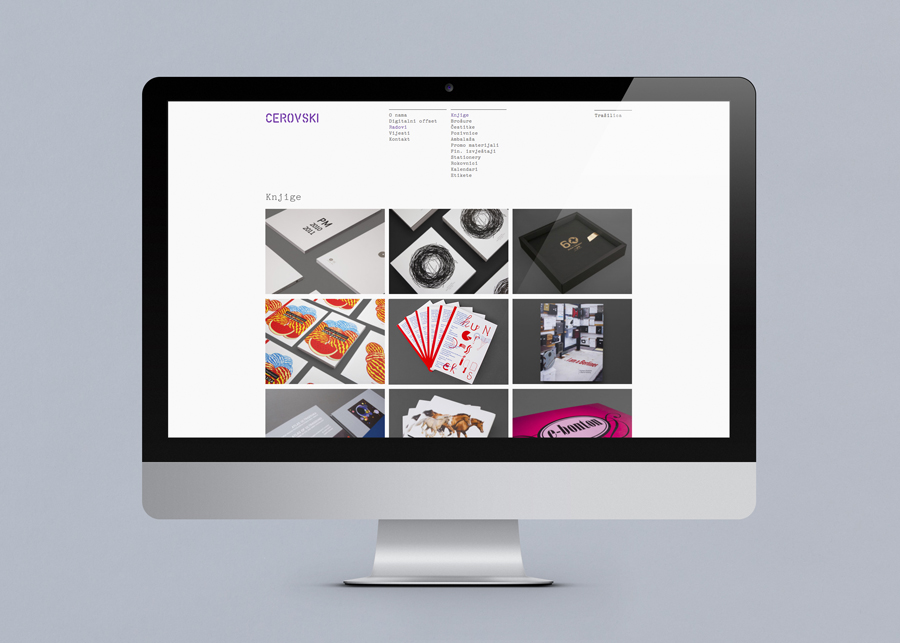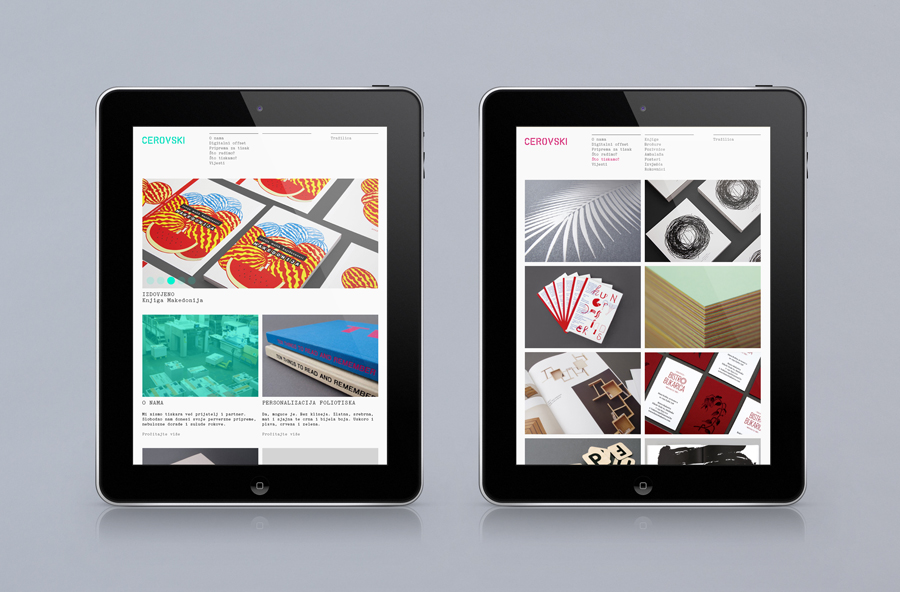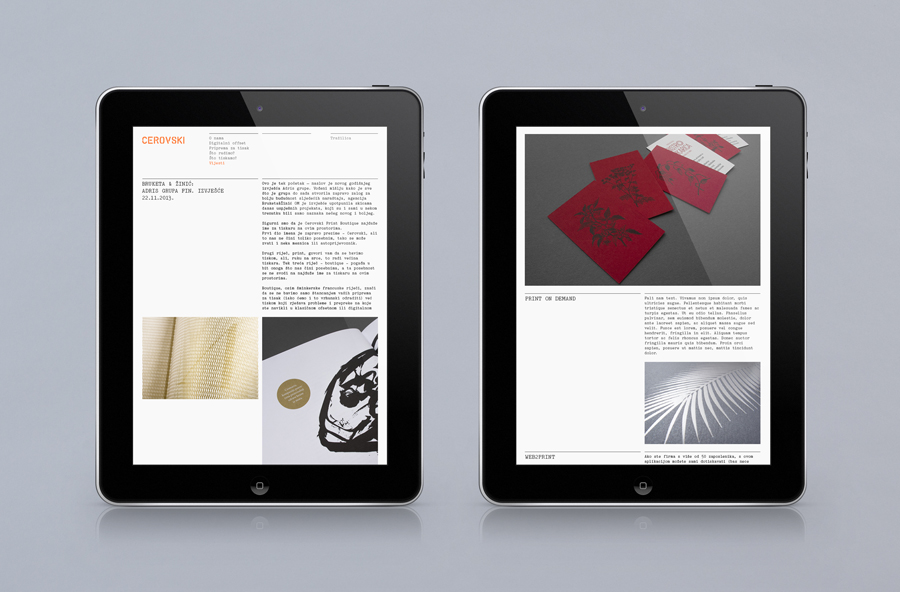 Updated 20/10/15
F R A N K is a limited edition typeface designed by Bunch and Alberto Hernández as part of the Cerovski brand identity project, and developed into a commercial full character set by Milieu Grotesque in 2015. To coincide with the release of the typeface Bunch developed a launch campaign that, much like their brand identity design work for Cerovski, plays with bright colour, tactile papers and high-quality print finishes.
More brand identity work by Bunch:
Support BP&O
Thank you to everyone who has visited BP&O since its beginning in 2011. As many of you know, BP&O has always been a free-to-access design blog that seeks to offer extended opinion on brand identity work. It has sought to be the antithesis of the social media platform that often disentangles form, context and content. Writing articles can take 2-4hrs and are carefully researched.
I am passionate about design writing and believe that spending time to write about work, rather than just posting images, furthers design discourse. If you have enjoyed this article, have been with the site from its early days and would like to help contribute to its future, please consider supporting the site with a small PayPal donation. This will go towards the costs of hosting, CDN (to make the site quick to load) and Mailchimp, and cover some of the time it takes to research, write-up, format and share posts.
---