The Coconut Collective designed by Marx Design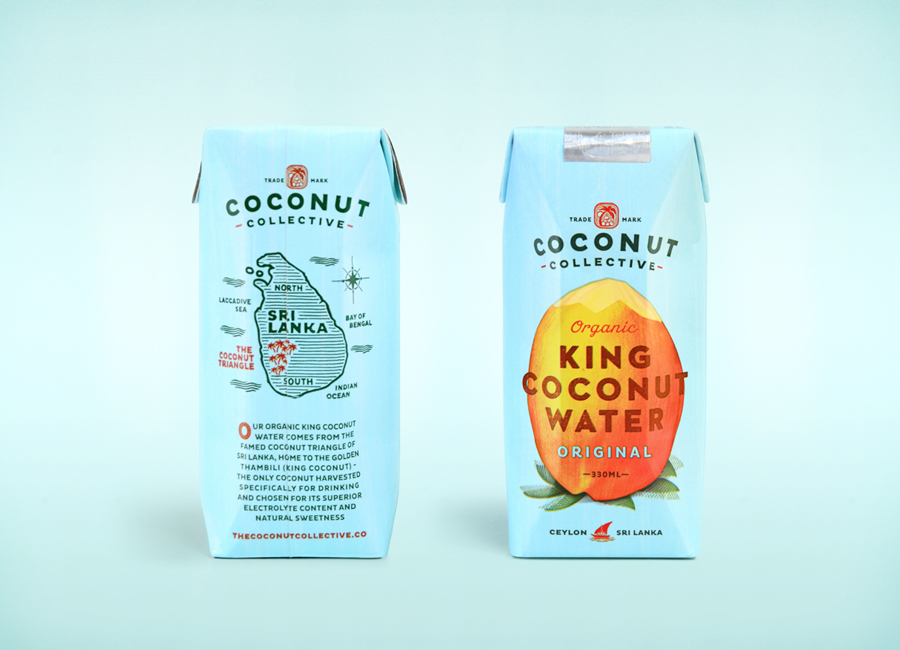 The Coconut Collective is a new Australian brand of organic, flavoured, coconut waters drawn from Sri Lanka's king rather than green coconut, a first for the market. Soulfresh, the company behind the brand, describe the water from the king coconut as having a 'cleaner taste profile', one that should appeal to a broader consumer base.
The Coconut Collective's brand identity and packaging treatment was recently developed by New Zealand-based studio Marx Design. Their approach, a communicative mix of subtle sun bleached and tinted wood backgrounds, large coconut imagery, bold uppercase typography, an unusual but distinctive pastel colour palette, map and boat illustration, ingredient story, and stamp texture, neatly deliver a tropical, exported sensibility with a contemporary eye for colour that draws attention to a new coconut variety and its unique provenance.
Follow BP&O:
RSS
Facebook
Twitter
More brand identity and packaging work from Marx Design:
---