Finísima designed by Savvy
| Author: Richard Baird

|

Filed under: Food and Drink, Packaging Reviews | Tags: Alcohol Packaging, Amber Glass and Plastic Packaging, Beer Packaging, Best Packaging Designs, Bottle Label Design, Bottle Packaging, Craft Beer Logos, Craft Beer Packaging, Craft Brewery Logos, Craft Brewery Packaging, Creative Packaging, Designed by Savvy, Drinks Packaging, Emboss Detail, Embossed Paper, Gold Foil, Gold Ink, Logo Opinion, Metallic Spot Colours, Mexican Design, Microbrewery, Packaging Company, Packaging Design Blog, Packaging News, Packaging Opinion, Sans-serif Logotypes, Surface Texture, The Best Packaging of 2014

|

Comments Off

on Finísima designed by Savvy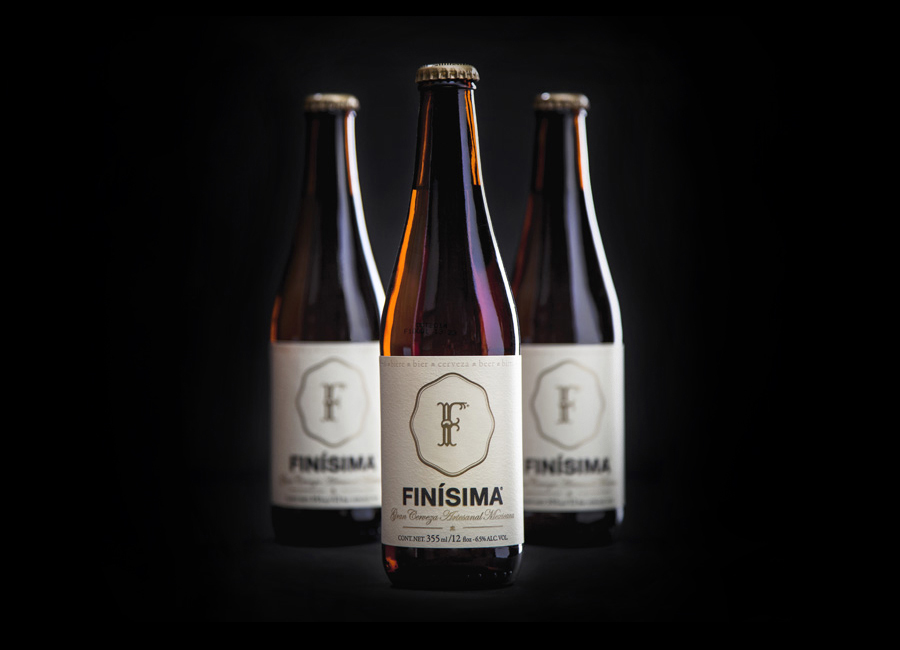 Finísima is the latest ale to emerge from the independent Mexican beer brewing category and is described as being for both those unaccustomed with the world of artisanal beer and the connoisseur.
The ale's packaging treatment, created by Mexican design studio Savvy, reflects its artisanal origin "without sacrificing the reach and reception of more commercial brands" by combining familiar craft aesthetics with those of an established premium nature.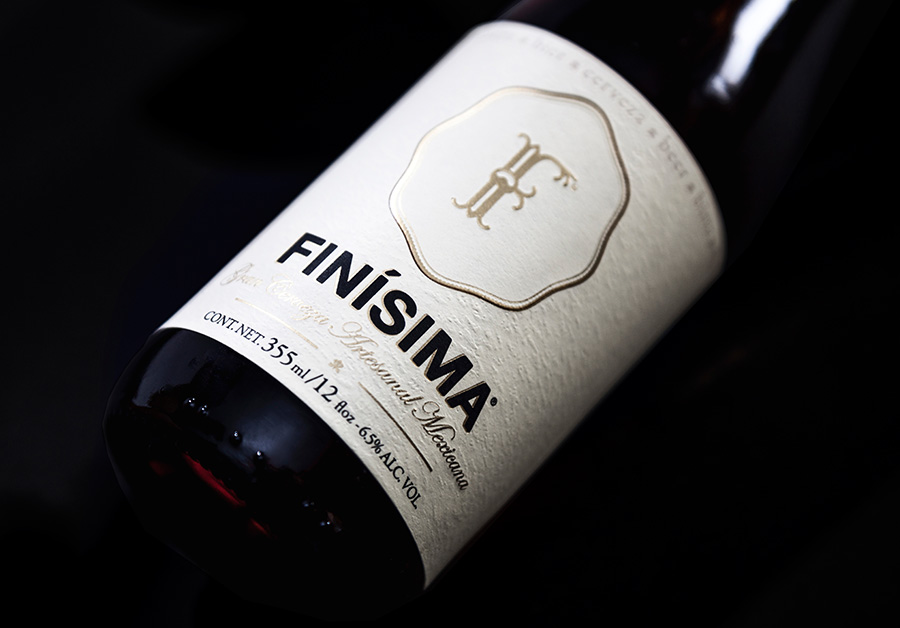 "Visually, it conveys a premium and defying presence. Through unusual formats, it displays top-quality finishes and materials. This is contrasted by a graphic language inspired on Pedro Friedeberg's work and the Mexican surrealists from the 50s and 60s. We want to create an imaginary universe inspired by bohemian nights and struggling artists where Finísima is served as an antidote against routine or a potion for freedom and artistic creation." – Savvy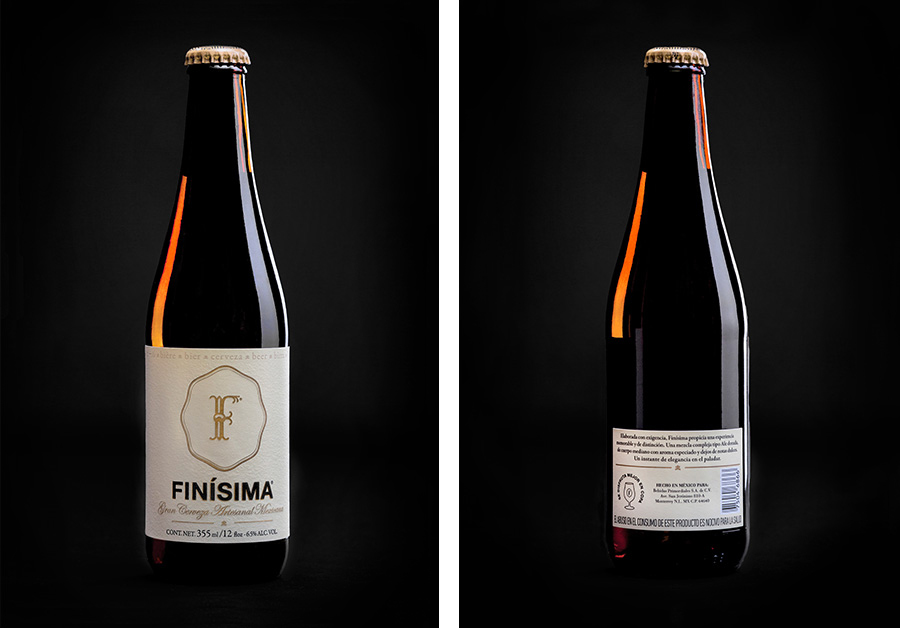 The duality of Finísima's demographic and premium yet artisanal proposition is evident in the use of contrasting but well resolved details. From the flourish and age of a script and seal combination you might expect to see on a champagne bottle, keen to convey heritage and tradition, to the more recent on-trend utility of a bold sans-serif.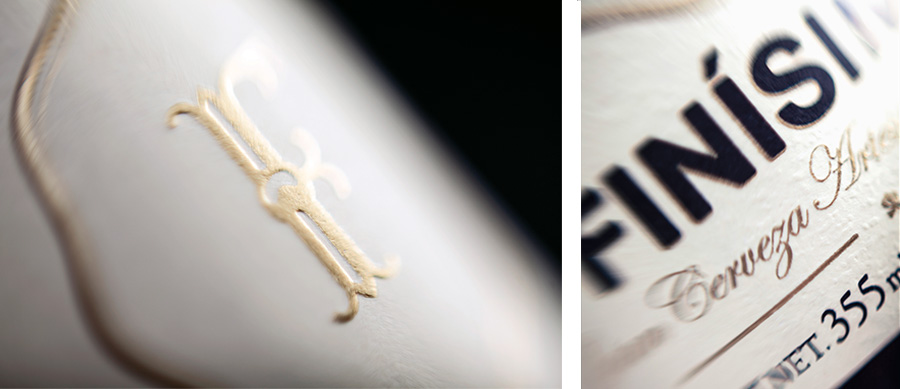 The two typographical choices are bound by a cohesive contrast of material and print finish. An off-the-shelf amber structural choice, labels with an organic raised surface texture, stickers and an uncoated, unbleached corrugated board, all hint at a small craft origin while a fine gold embossed detail and the boxing of bottles leverage a broad understanding of perceived high quality.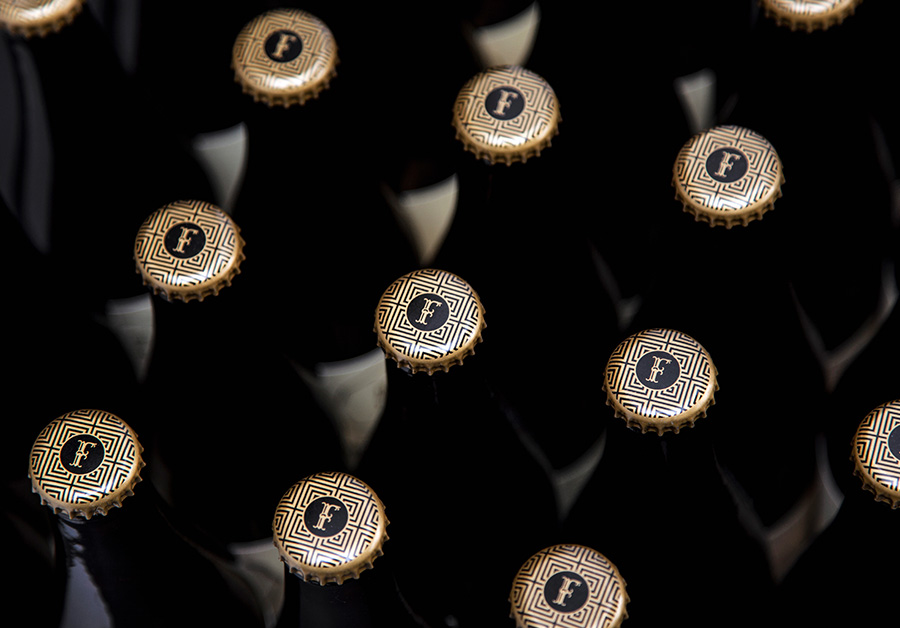 The geometric patterns of the lids and coasters, and the topographical waves of the boxes, inspired by Mexican artist Pedro Friedeberg, infuse the more familiar communicative details of type and material choice with distinctive character and a subtle regional, artistic reference that reflects the artistry now associated with batch brewing.
The result is an interesting and unusual union of small-scale craft and established high quality, disparate themes neatly resolved and appropriately informing aesthetic to derive visual and communicative impact.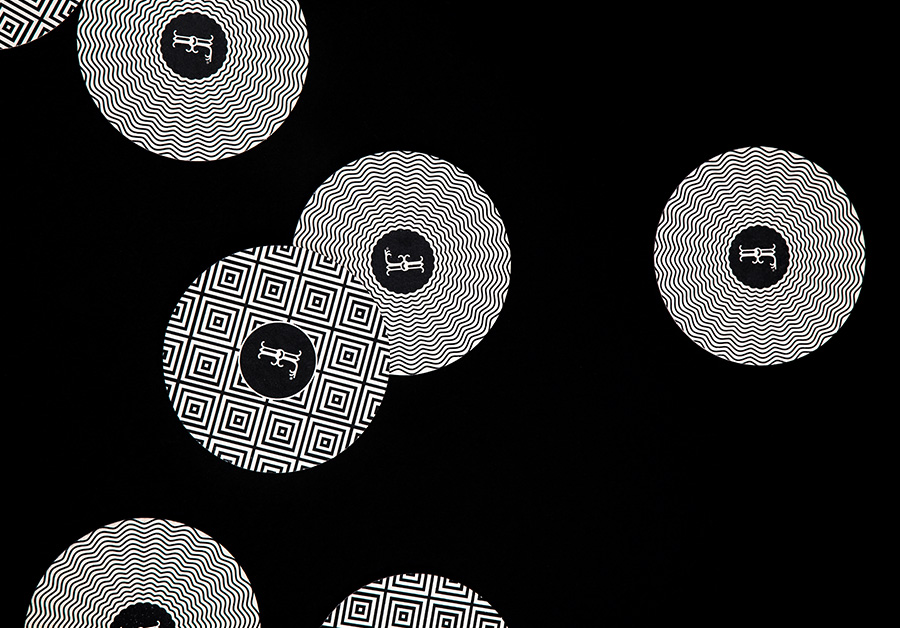 Follow BP&O:
RSS
Facebook
Twitter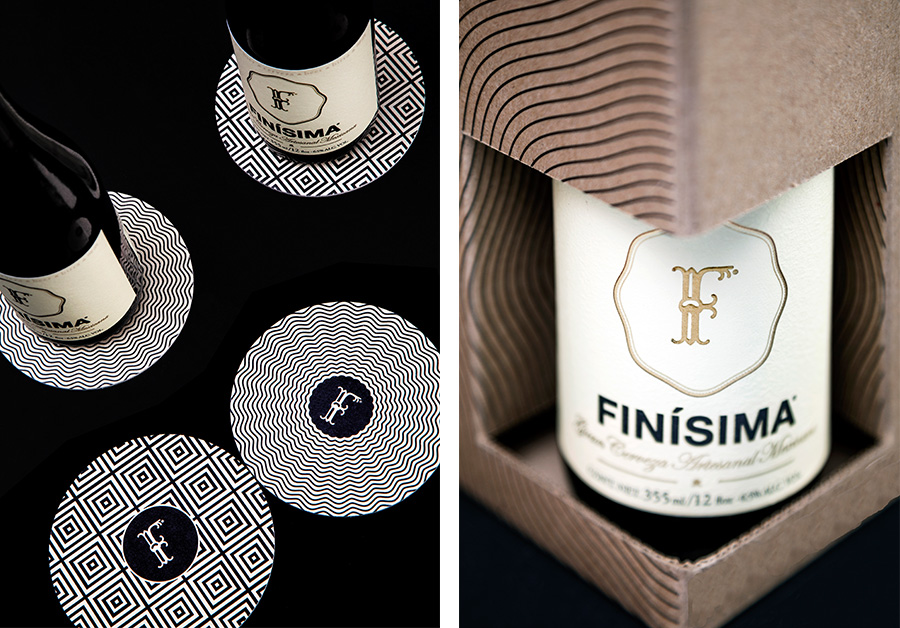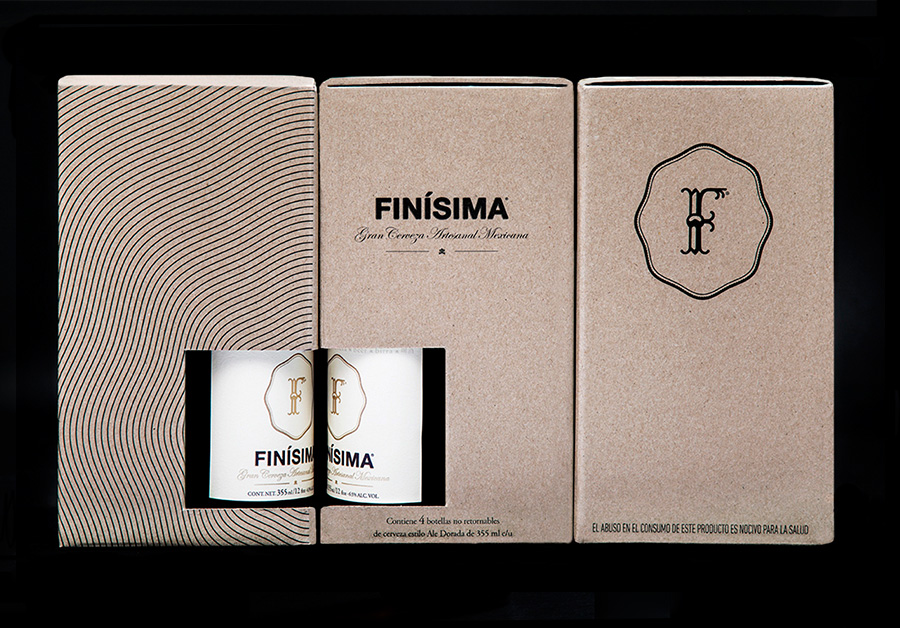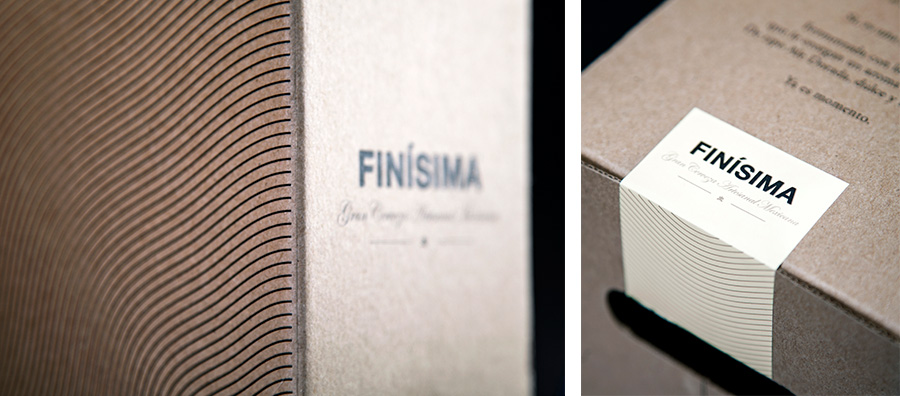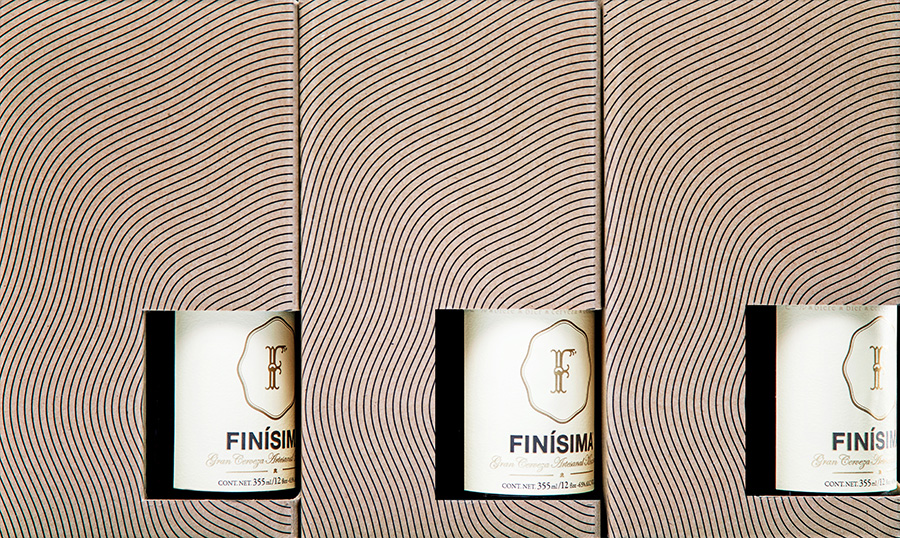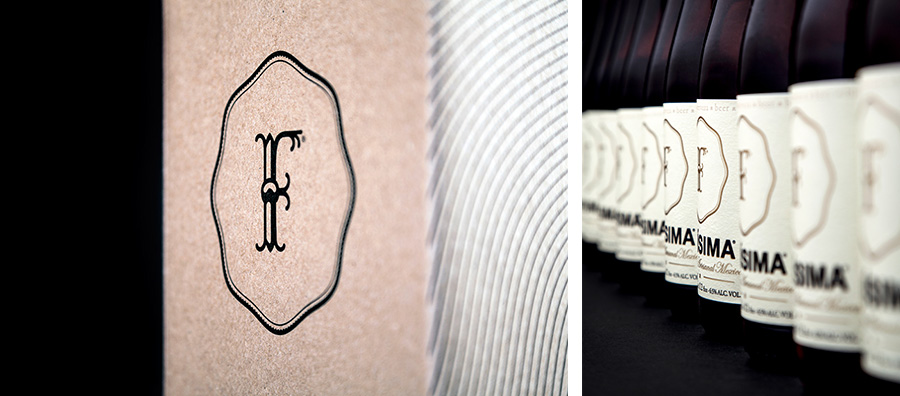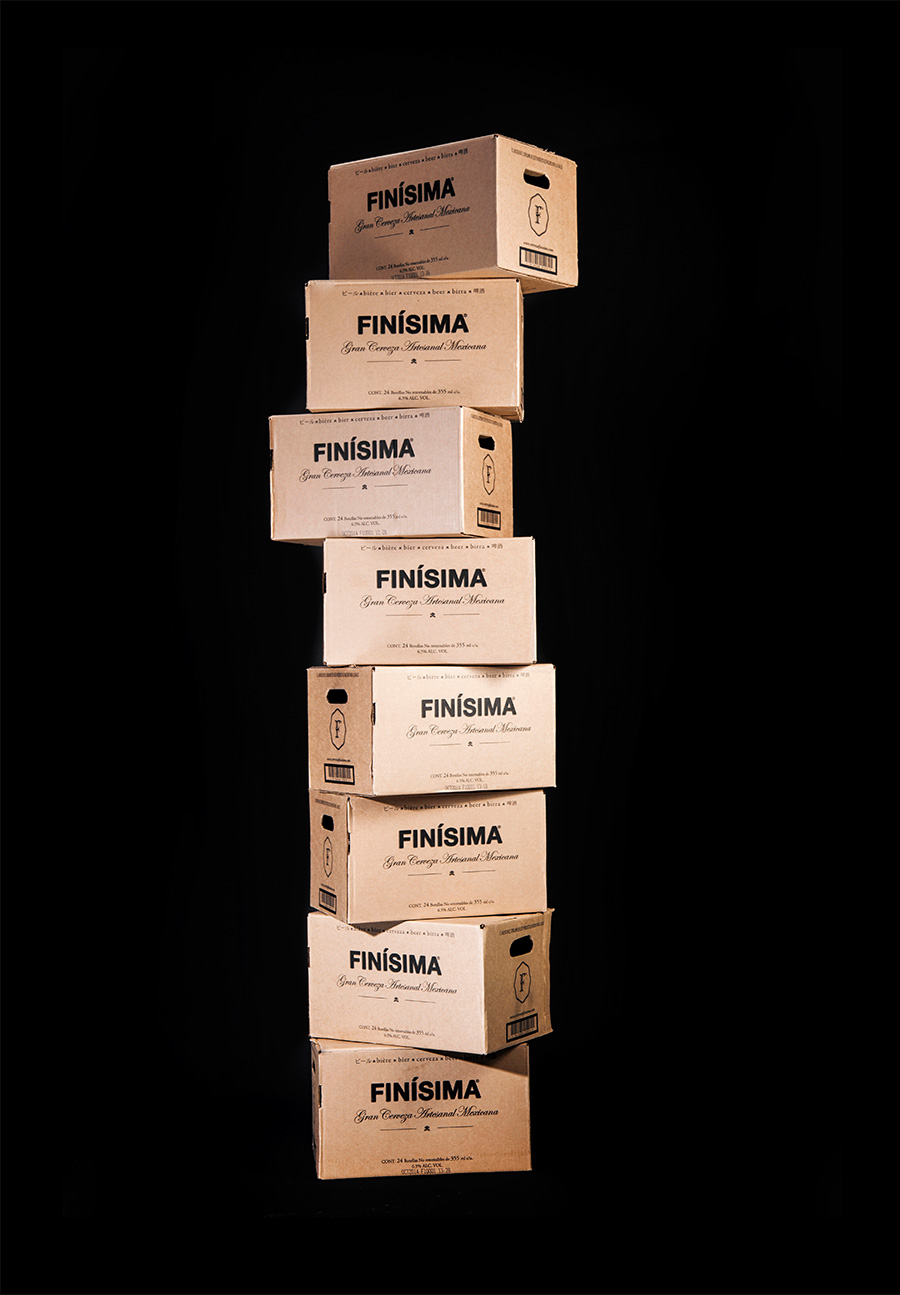 More brand identity and packaging design work by Savvy:
Support BP&O
Thank you to everyone who has visited BP&O since its beginning in 2011. As many of you know, BP&O has always been a free-to-access design blog that seeks to offer extended opinion on brand identity work. It has sought to be the antithesis of the social media platform that often disentangles form, context and content. Writing articles can take 2-4hrs and are carefully researched.
I am passionate about design writing and believe that spending time to write about work, rather than just posting images, furthers design discourse. If you have enjoyed this article, have been with the site from its early days and would like to help contribute to its future, please consider supporting the site with a small PayPal donation. This will go towards the costs of hosting, CDN (to make the site quick to load) and Mailchimp, and cover some of the time it takes to research, write-up, format and share posts.
---