Duchess & Rover designed by Robot Food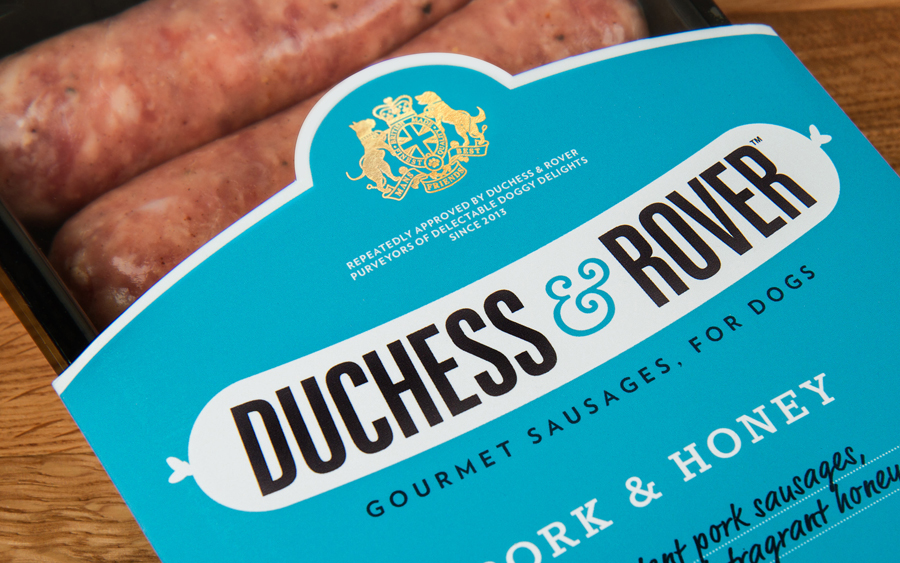 The raw meat sector within the dog food industry continues to grow and innovate, reflecting owner's increasing support and understanding that it can provide a fresh, natural and convenient way for their dogs to receive the nutrients they need. 
Recognising how unpleasant raw meat can be and looking to take advantage of the expanding market, design studio and now product development specialist Robot Food created, branded and packaged their own more appealing sausage range, flavoured using ingredients good for canine health, under the name Duchess & Rover.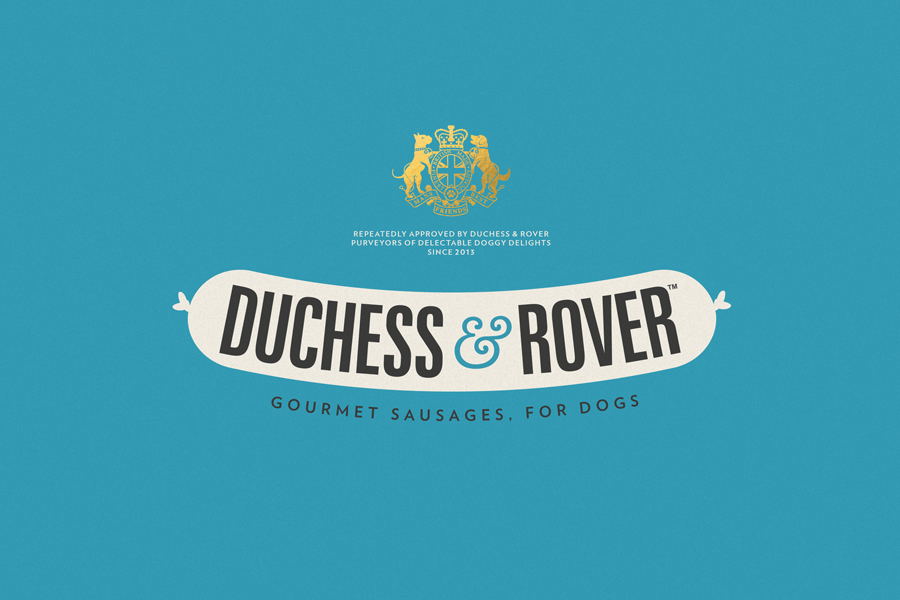 Utilising design cues from the gourmet food industry such as foil, crest and considered typographical combinations, Robot Food's packaging solution leverages the crafted, natural and high quality consumer perceptions established in one industry and applies it to another. It is an aesthetic indistinguishable from the human market, given distinction and impact by differing retail contexts, retains communicative clarity through familiarity and is sensitive to how owners are increasingly treating their dogs with an equality.
A mix of slab-serif, script, condensed and broadly spaced sans-serif, and the flourish of the ampersand mixes local industry, handcraft and traditional sensibilities well, while the mock royal crest that heads the pack is rendered with an authenticity—reinforced by its execution as as a gold foil print treatment—whimsy and British provenance. Tother these neatly resolve high quality (through 'Royal' approval), brand character and origin without undermining genuine communicative value, an approach that is also effectively conveyed through the use of language, a blend of gourmet foodie and a light heart played typographically straight.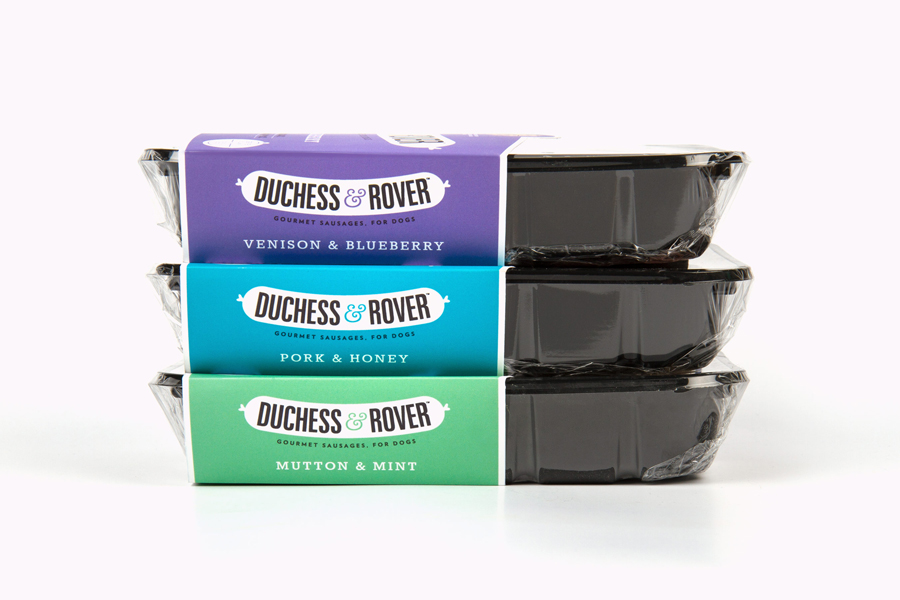 The heritage, tradition and experience likely to be associated with the foil crest is juxtaposed alongside flat contemporary spot colours that divide and convey a little of each variety. These are bright and unusual but avoid appearing synthetic.
It is sophisticated packaging solution, even for human consumption, with a fantastic colour palette and clear communicative cues. The absence of typical industry details is bold and largely untested but it is great to see a design agency venturing into the world of product development with a potentially category defining packaging proposition. More from Robot Food on BP&O.
Design: Robot Food. Opinion: Richard Baird. Fonts Used: Zurich, Verlag, Rockitt & FF Market.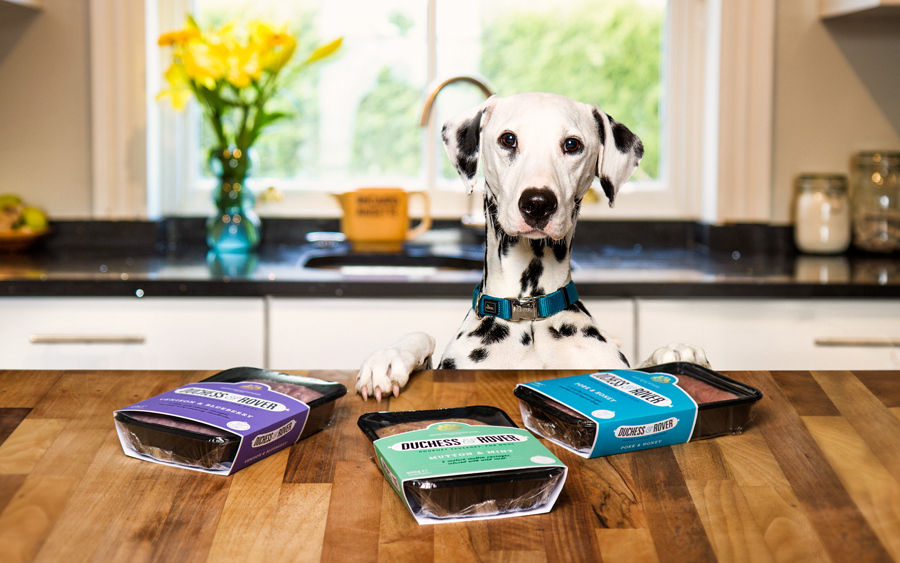 Follow BP&O:
RSS
Facebook
Twitter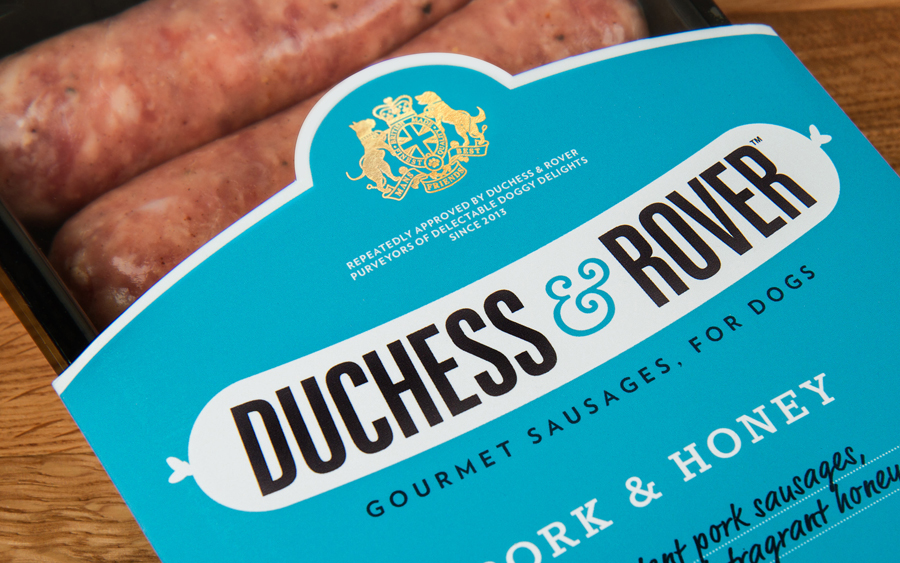 More packaging work from Robot Food:
---