Hamptons House designed by Moffitt.Moffitt
| Author: Richard Baird

|

Filed under: Home and Garden, Logo Reviews | Tags: Brand Identity, Brand Identity Design, Brand Identity Reviews, Branding, Branding Blog, Branding Reviews, Business Card Design, Coloured Paper, Colourful Business Cards, Design For Print, Designed by Moffitt.Moffitt, Extended Logotypes, From Australia, Gold Foil, Illustration, Laid Paper, Logo Design & Branding Blog, Logo News, Logos, Sans-serif Logotypes, Stationery Design, Surface Texture, Swing Tag Design, The Best Brand Identities of 2014, The Best Logo Designs of 2014

|

Comments Off

on Hamptons House designed by Moffitt.Moffitt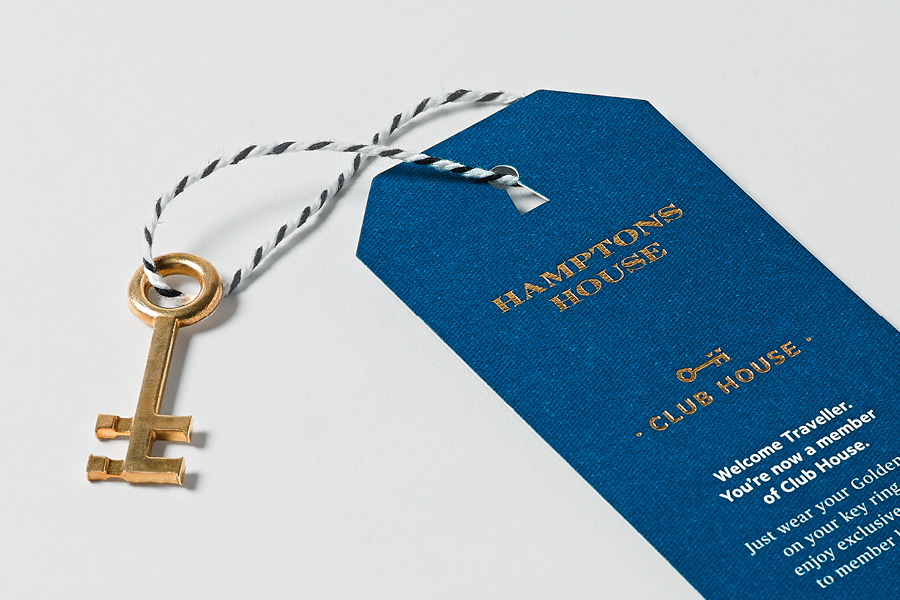 Hamptons House is a Sydney based curator and retailer of furniture and homeware collections that celebrate the unexpected and draw influence from renowned New York holiday destination The Hamptons. Design studio Moffitt.Moffitt were recently engaged by the retailer to develop a new visual identity — which went on to include logo and logotype design, illustration, shopping bags, packaging, swing tags, stationery and membership key — that would reinforce the brand's sophisticated proposition as well as conveying some of its eccentricity.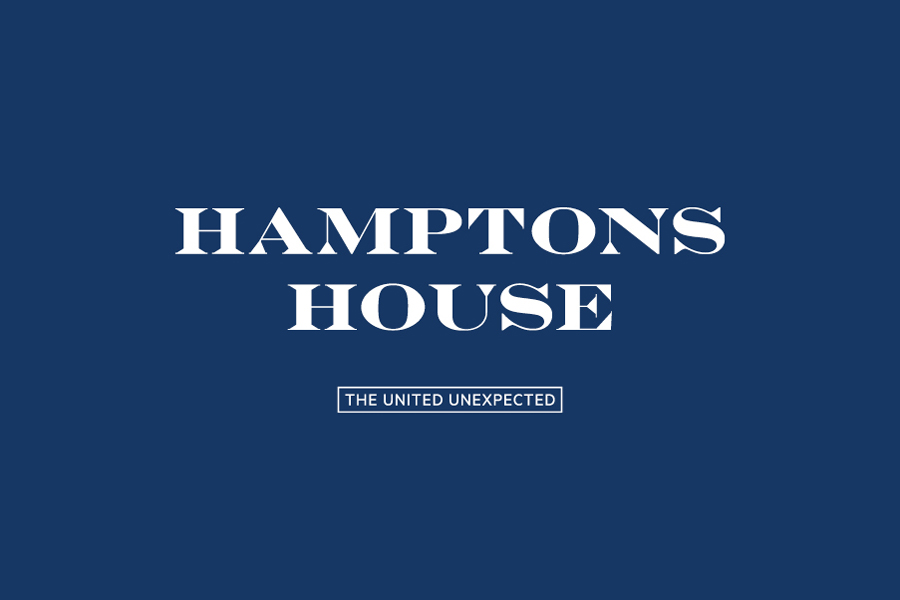 The extended characters, high stroke contrast, tight apertures, wedge serifs and engraved sensibilities of a logotype built from what looks like Engravers Bold effectively leverage a well established sense of heritage, experience and high quality. This is reinforced by the tactile quality of a board with a surface emboss, a choice that resonates well with upholstery and fabrics, the two colours of the tag string and the use of a gold foil print finish. These traditional details are juxtaposed alongside a contemporary sans-serif and a consistent and limited flat blue and white colour palette. This contrast of past and present is also brought together in a distinctive logomark which forms the basis of an exclusive cast membership key.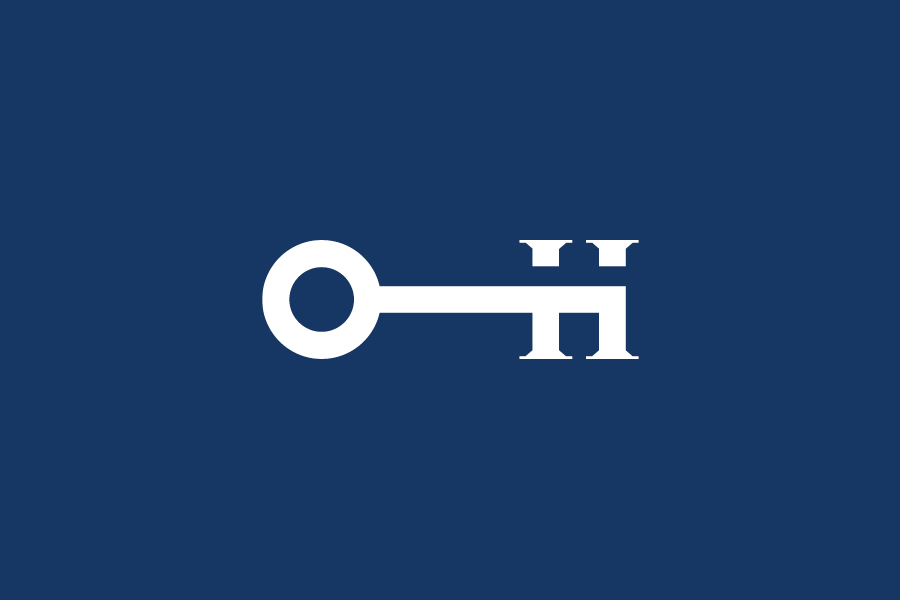 The heritage, formality, perceived exclusivity, sophistication and convention of the type and print finish are given a strong sense of individuality and brand character by pairing these with the illustrative work of Christopher Welsch, commissioned specifically for Hamptons House. Described by Moffitt.Moffit as a "quirky collection of dapper woodland creatures set amongst Hampton's holiday scenes", these introduce a well rendered fine contemporary detail, craft and playful quality to the visual identity, reflecting the unexpected pieces selected by Hamptons House, without undermining the tone of the logotype.
Design: Moffitt.Moffitt. Illustration: Christopher Welsch. Opinion: Richard Baird. Fonts: Engravers.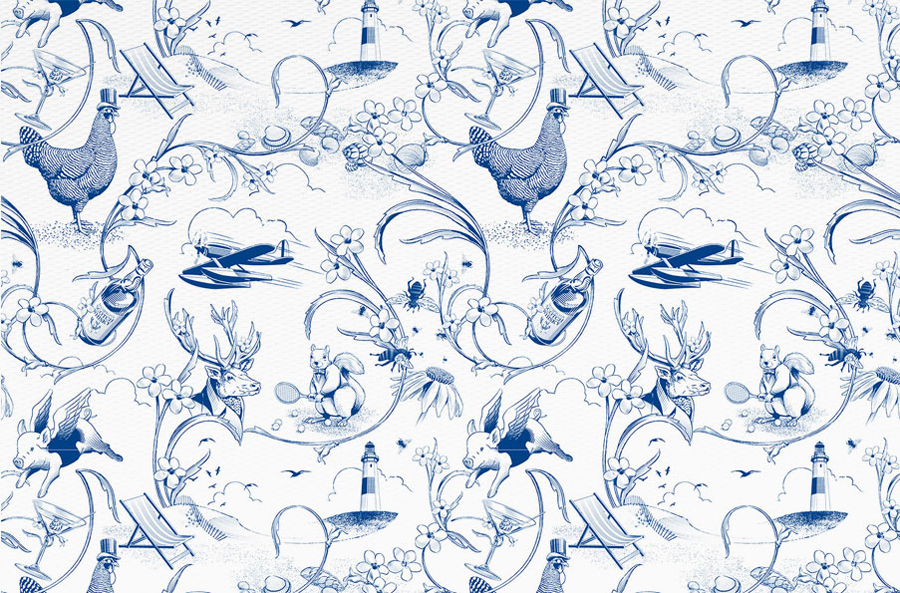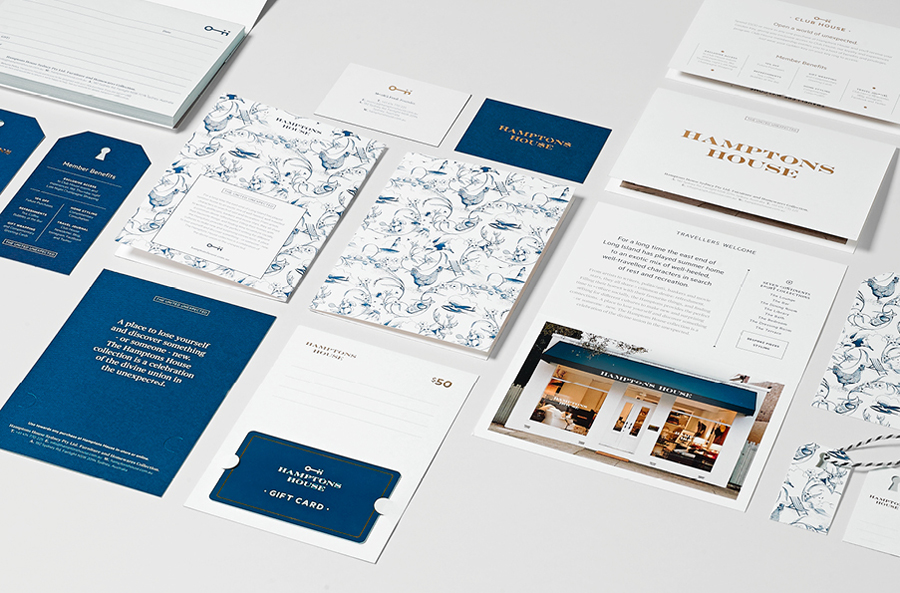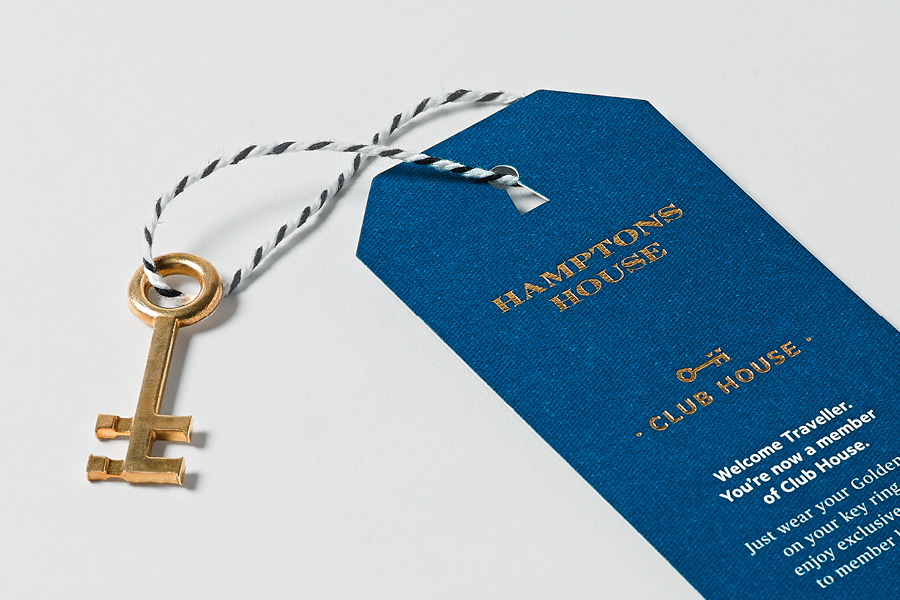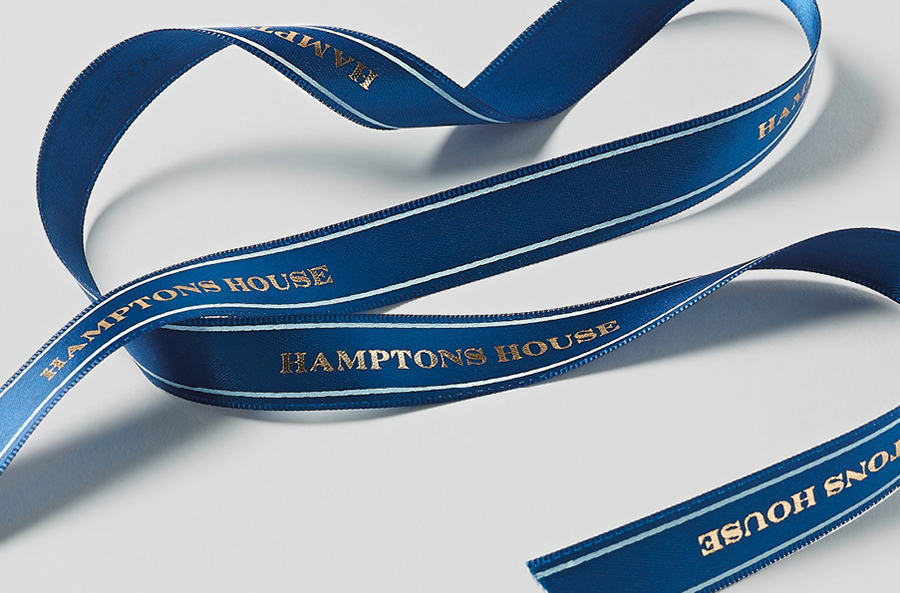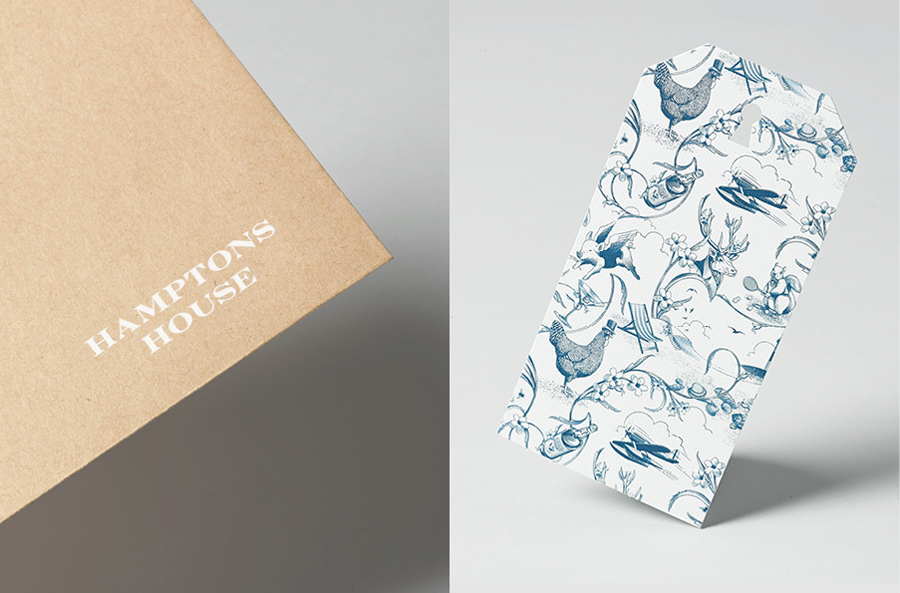 Follow BP&O:
RSS
Facebook
Twitter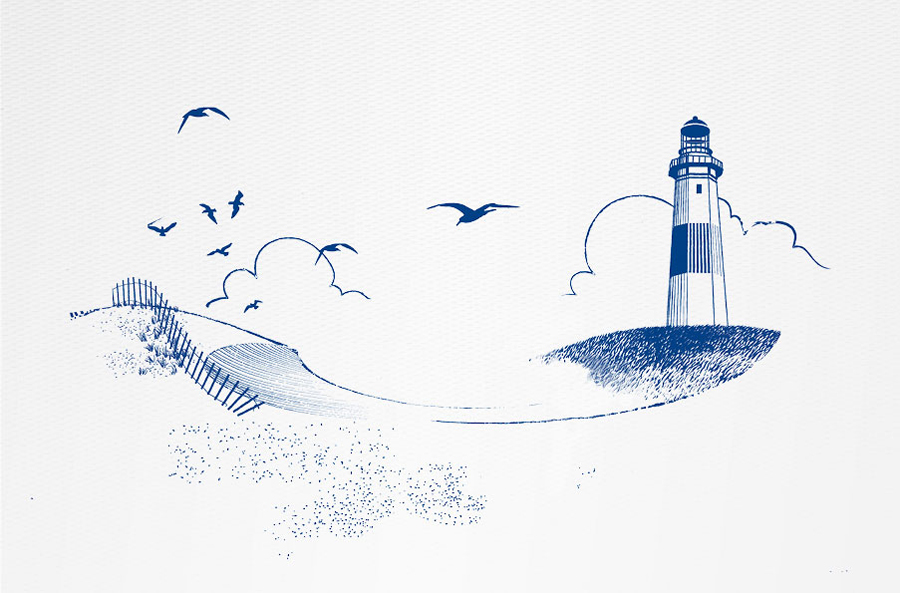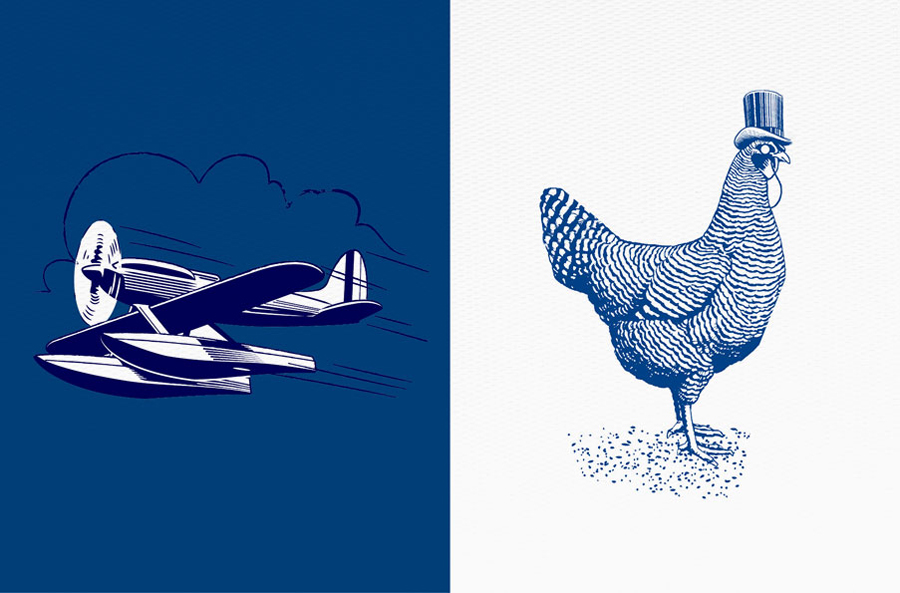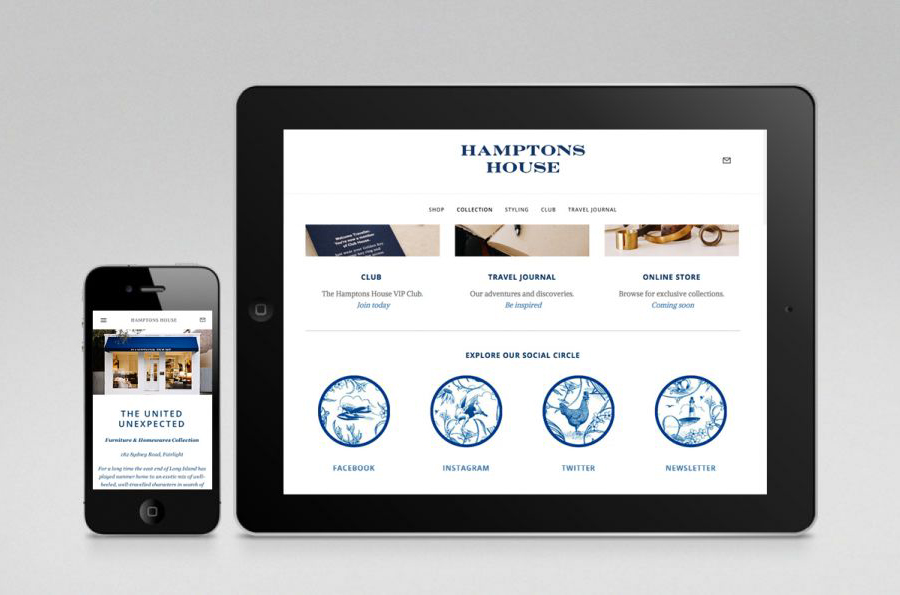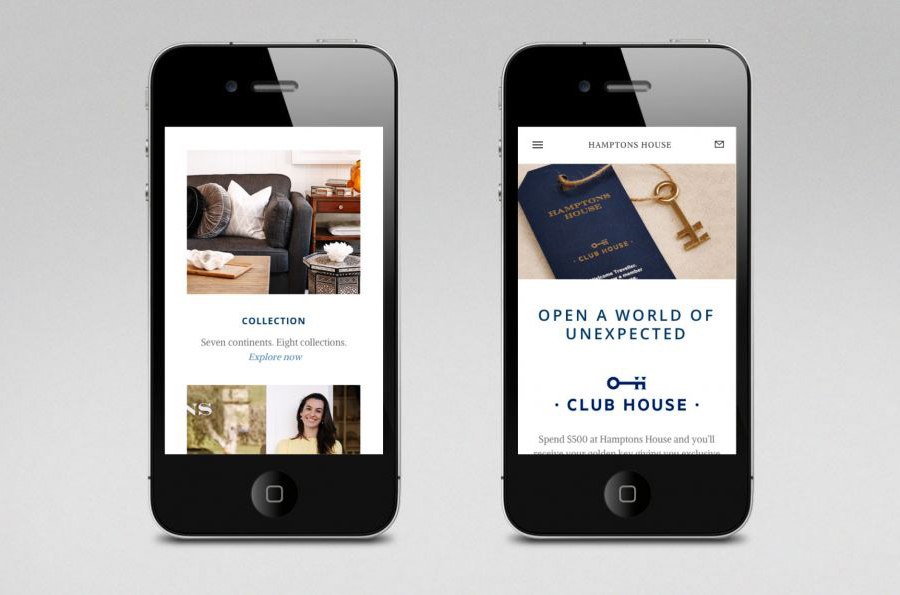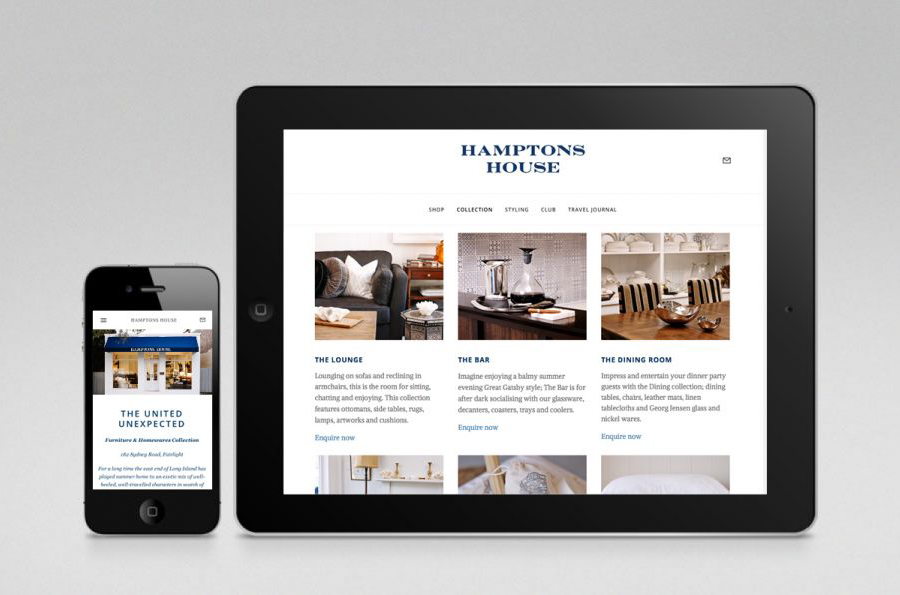 If you liked this then you may also like:
---