Los Italianos designed by Huaman
| Author: Richard Baird

|

Filed under: Food and Drink, Logo Reviews, Packaging Reviews | Tags: Best Packaging Designs, Brand Identity, Brand Identity Design, Brand Identity Reviews, Branding, Branding Blog, Branding Reviews, Business Card Design, Coloured Paper, Creative Packaging, Design For Print, Designed by Huaman, Designed in Barcelona, Gold Foil, Icon Design, Logo Design & Branding Blog, Logo News, Logos, Packaging Company, Pasta Packaging Design, Script Logotypes, Sign Design, Spanish Design, Stationery Design, The Best Business Cards of 2014, The Best Packaging of 2014

|

Comments Off

on Los Italianos designed by Huaman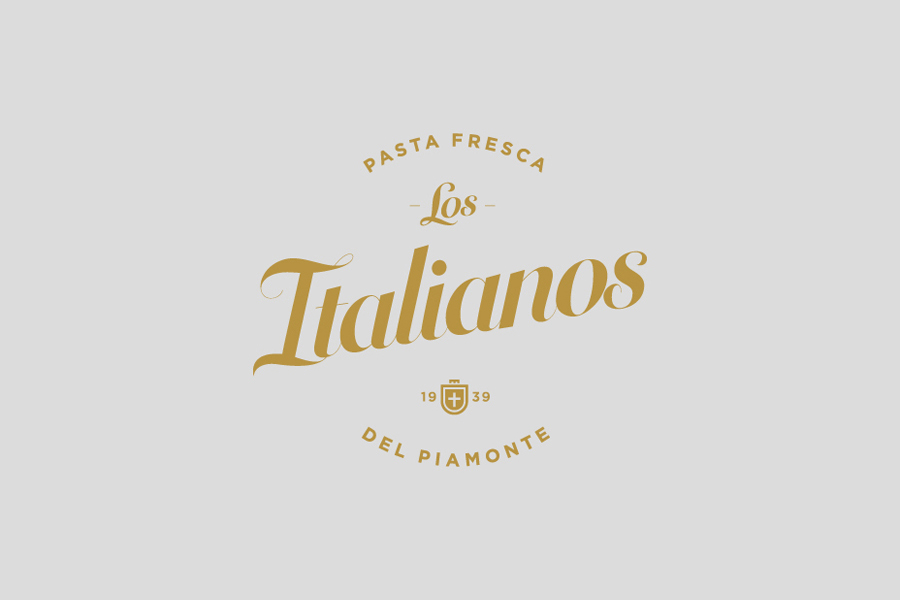 Los Italianos is a traditional Italian food producer and retailer with three locations across Barcelona but with its roots in the Piemonte region of Italy and a significant history that dates back to 1939. Los Italianos recently commissioned Spanish design studio Huaman to develop a new brand identity that would better position them within the gourmet category, introduce an elegance and modernity whilst retaining a sense of heritage. This was achieved through the simple leveraging of familiar, high quality and traditional design cues of a script, shield and foil, and fusing these with the contemporary distinction of bold geometric shapes informed by the diversity of Italian pastas. These were applied to business cards, packaging and signage.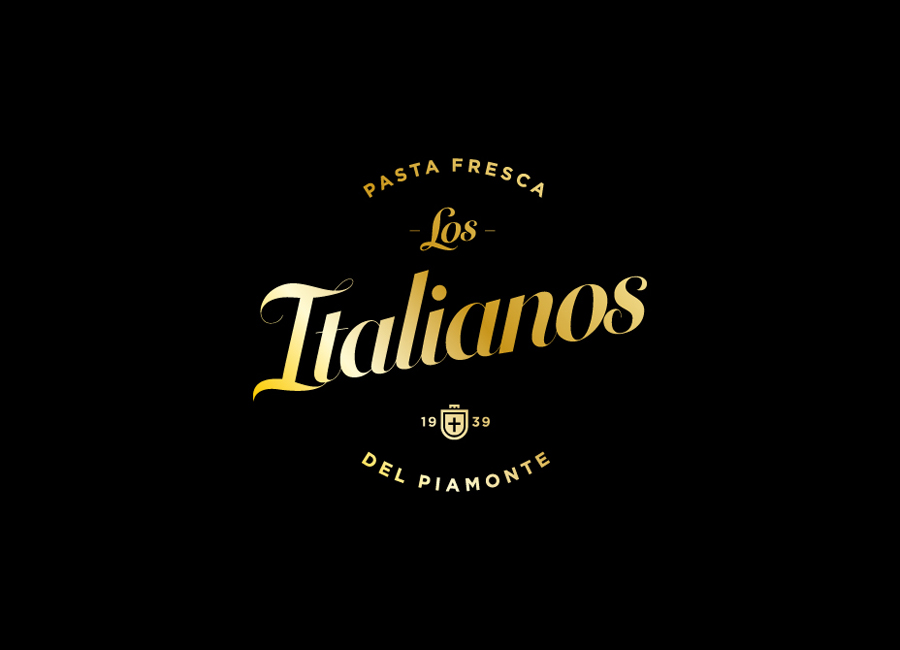 The logo utilises a common but effective set of components to establish the values of high quality, craft and experience. These include curved baselines, script, shield and a clear focus on provence, knowledge through age, and freshness. It is unmistakably traditional in its influences and appropriately utilises a long serving aesthetic that lends itself well to the conveyance of information but with modern consideration given to the use of space layout, the typesetting of characters and the rendering of the script. The script is particularly well handled, with enough loops, ligatures, swashes and flourishes and a high stroke contrast and calligraphic influence to appear proprietary, crafted and reflective of the age of the business.
These communicative details are drawn out across the packaging with the introduction of a dynamic italic, no doubt delivering a fuller narrative with regards to heritage and the craft of pasta making, the high quality associated with a gold foil and a professional kitchen white.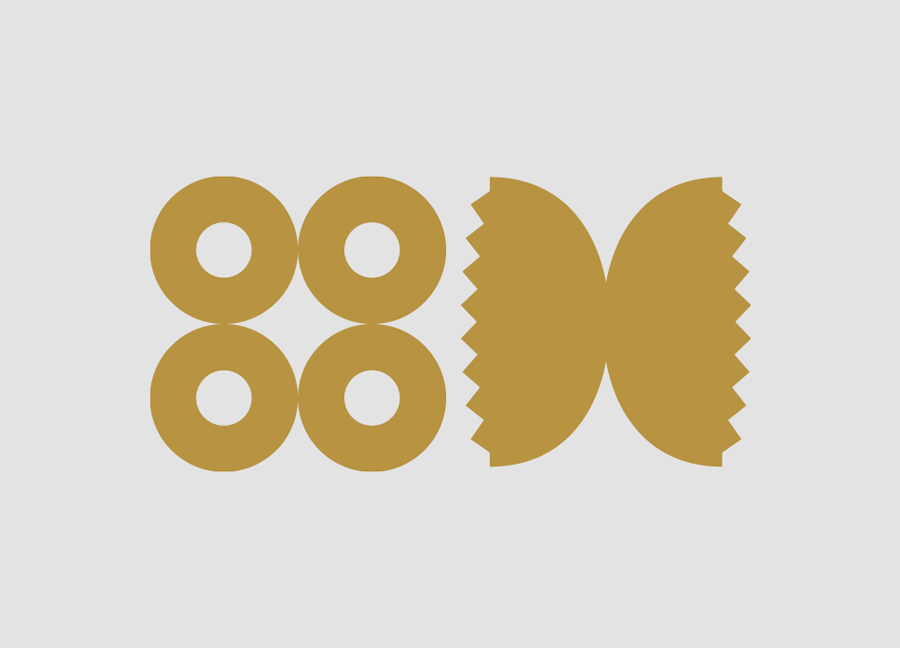 The icons, informed by the vast variety of Italian pastas, reduced down to flat geometric forms and set within a grid, is the highlight of the project, managing a contemporary playfulness without appearing childish or undermining the authentic heritage the logotype intends to establish but with a similar communicative clarity. More from Huaman on BP&O.
Design: Huaman. Opinion: Richard Baird.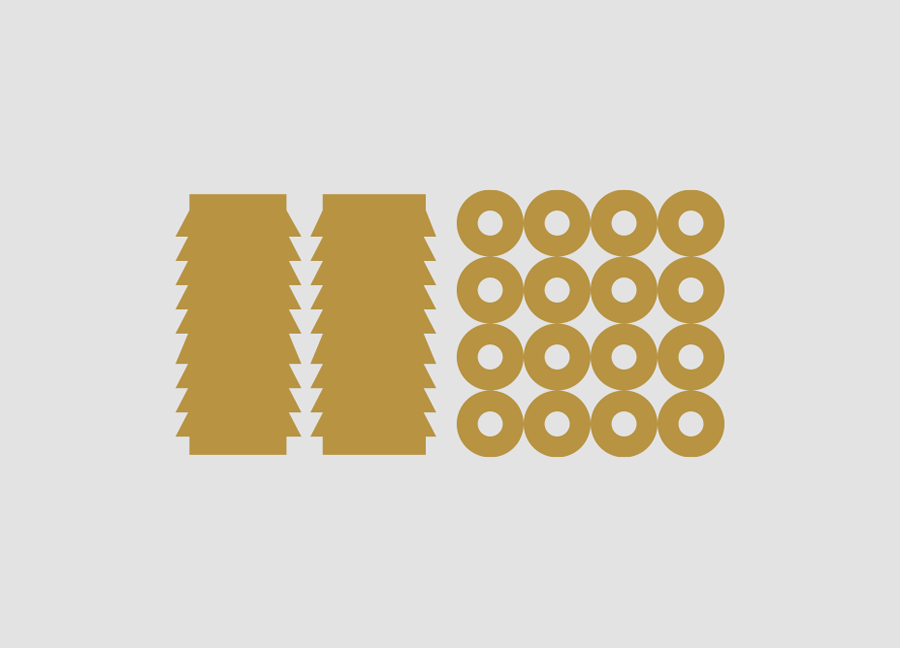 Follow BP&O:
RSS
Facebook
Twitter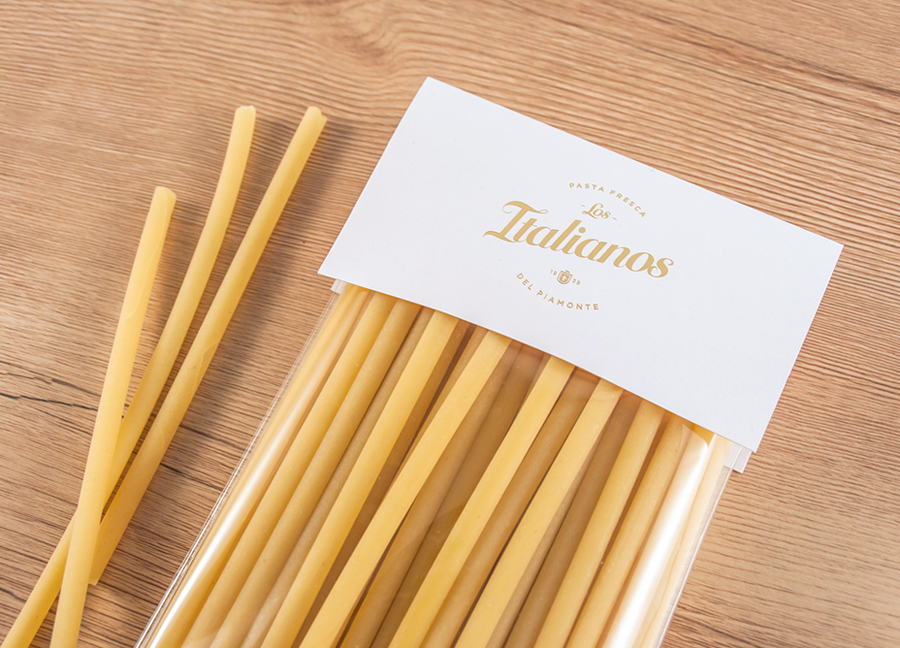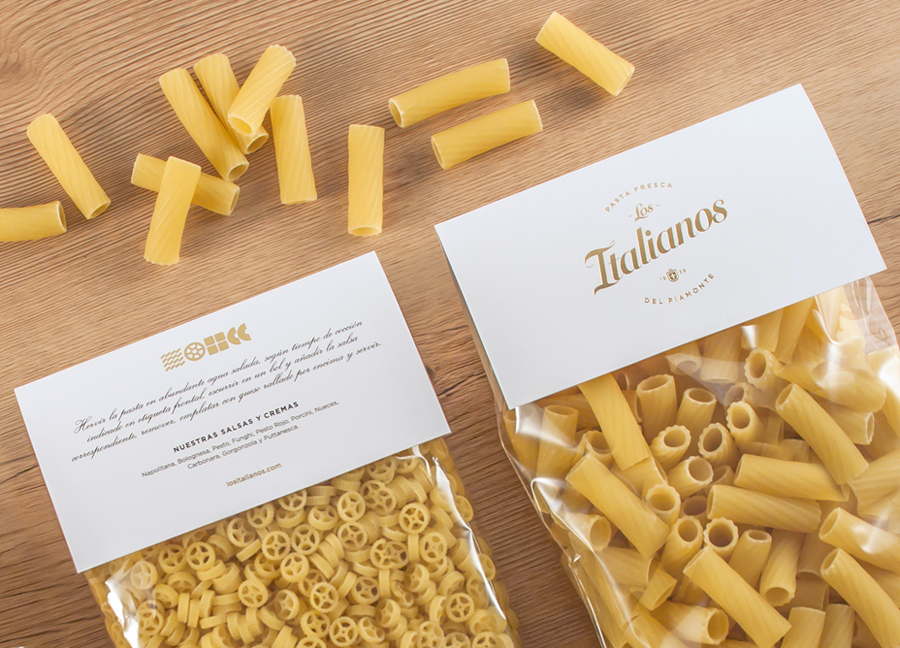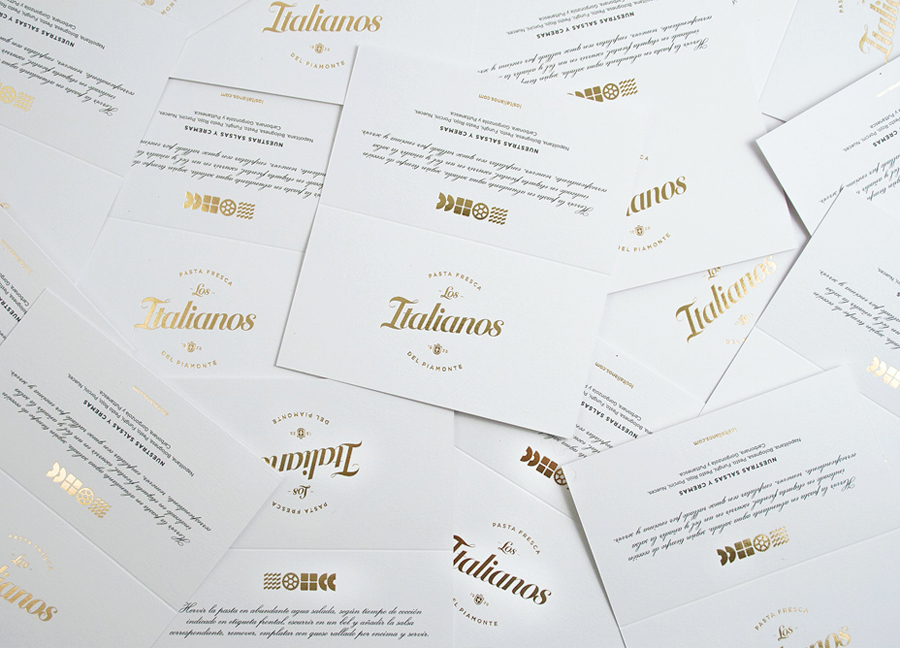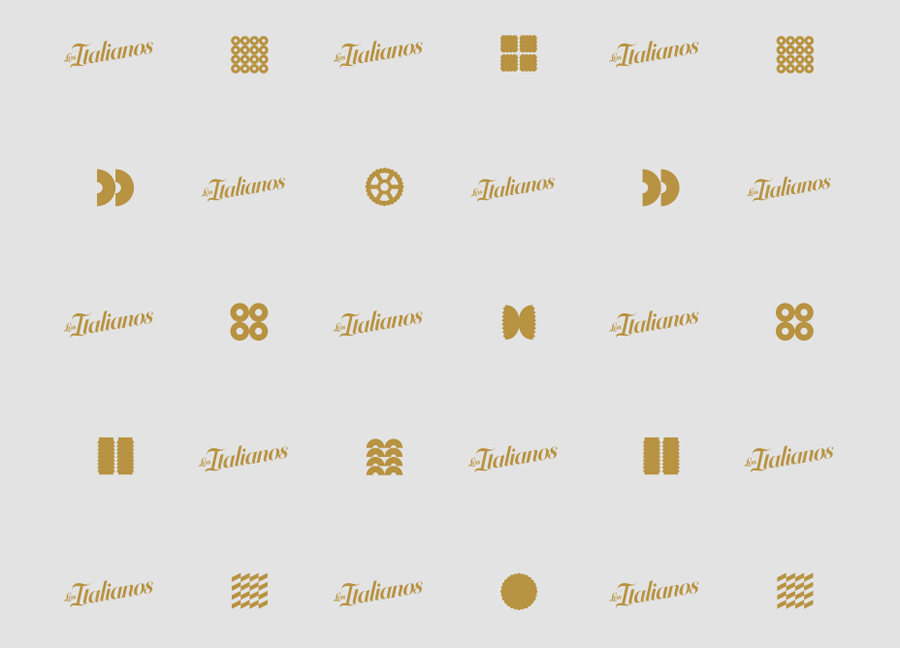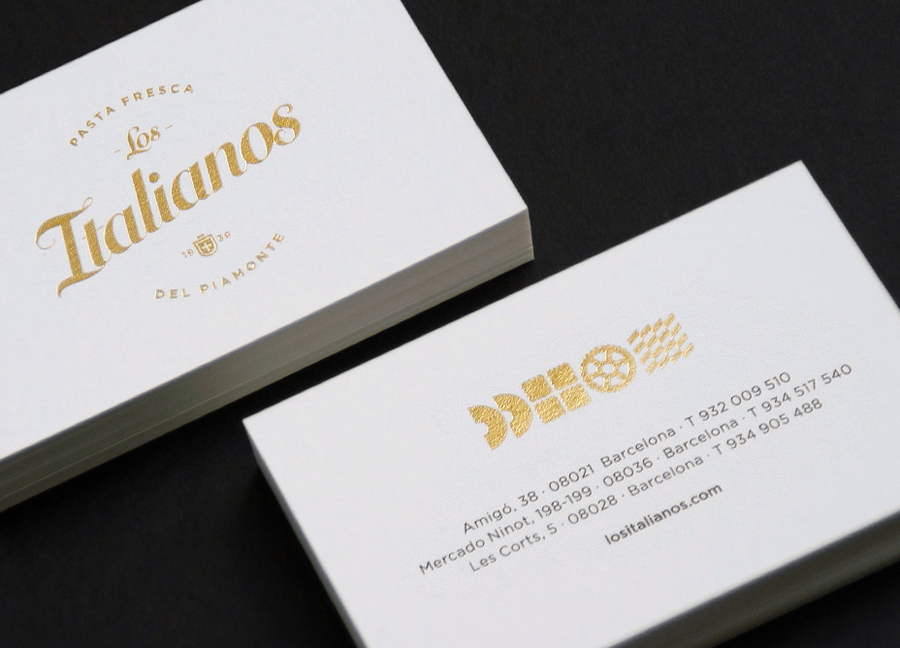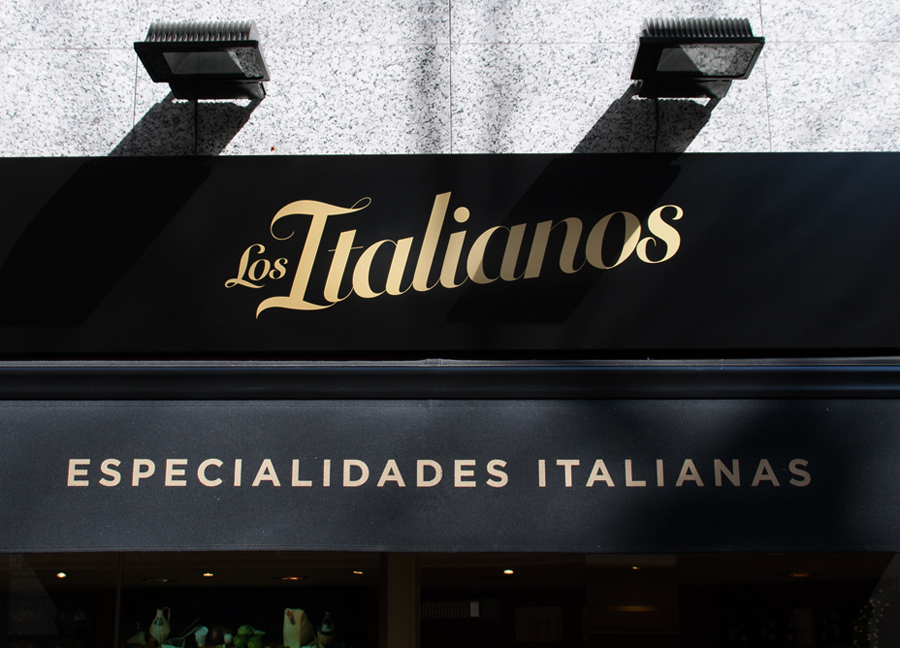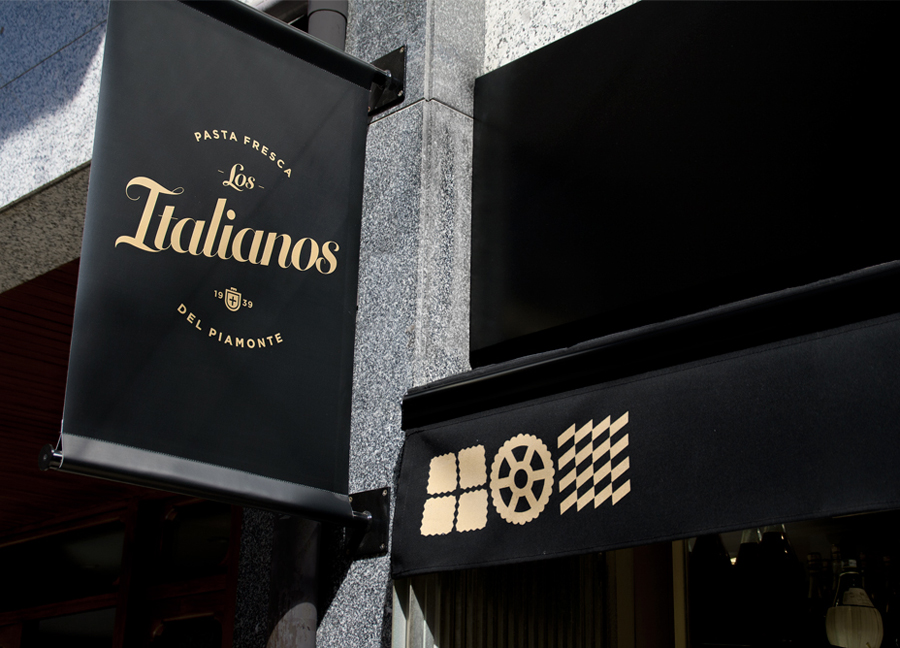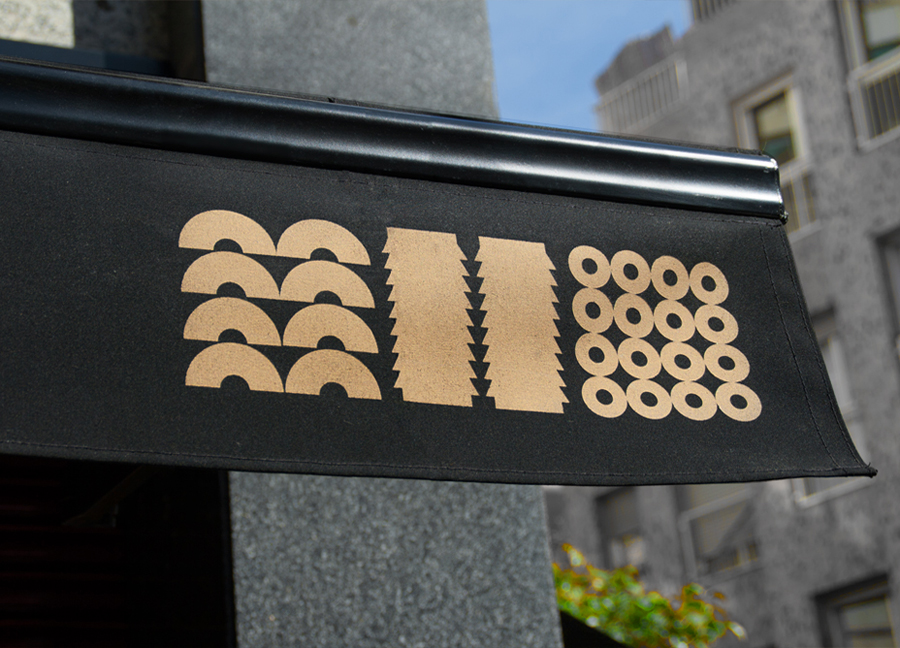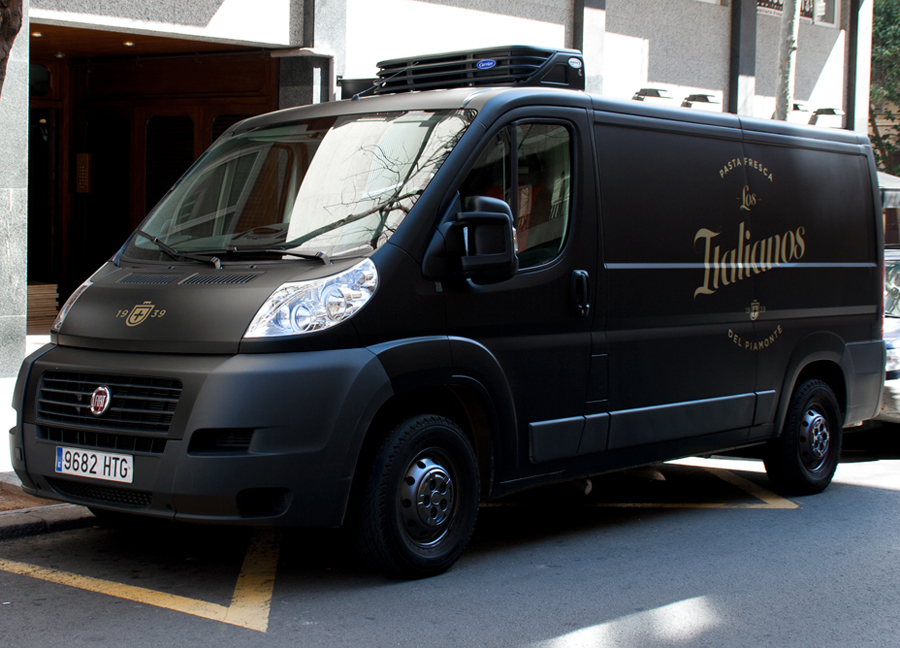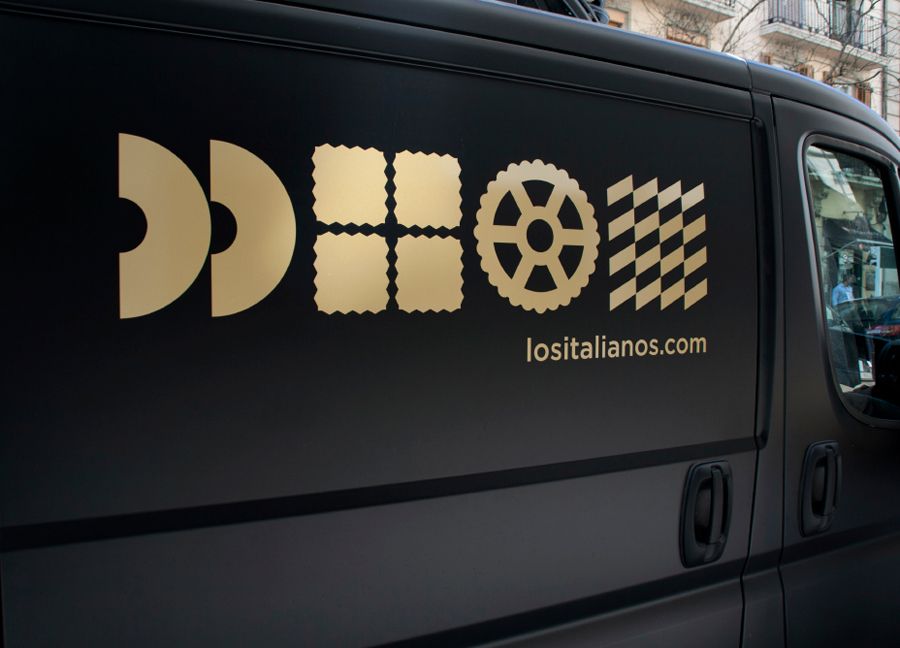 If you liked this then you may also like:
Support BP&O
Thank you to everyone who has visited BP&O since its beginning in 2011. As many of you know, BP&O has always been a free-to-access design blog that seeks to offer extended opinion on brand identity work. It has sought to be the antithesis of the social media platform that often disentangles form, context and content. Writing articles can take 2-4hrs and are carefully researched.
I am passionate about design writing and believe that spending time to write about work, rather than just posting images, furthers design discourse. If you have enjoyed this article, have been with the site from its early days and would like to help contribute to its future, please consider supporting the site with a small PayPal donation. This will go towards the costs of hosting, CDN (to make the site quick to load) and Mailchimp, and cover some of the time it takes to research, write-up, format and share posts.
---