Seafarers & Ostro designed by Inhouse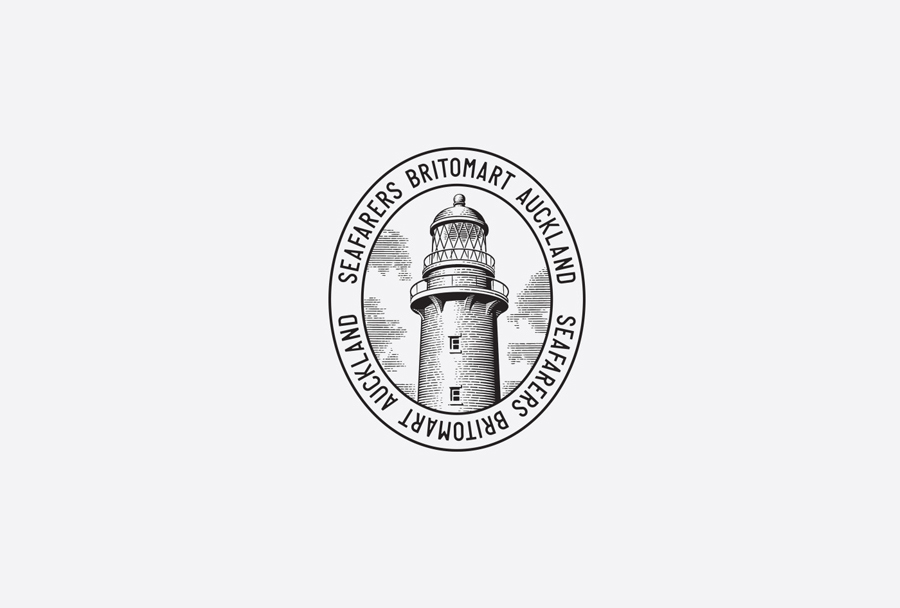 Seafarers is a recently rejuvenated seven floor habour front building located in Auckland's Britomart precinct that will house, over two floors, Michelin starred chef Josh Emett's flagship restaurant, due to open in stages throughout 2014, as well as brasserie and bar Ostro.
The brand identity for the building, restaurant and brasserie, developed by Inhouse, draws on the rich history of the space—once known as Auckland's Sailors Home—and its contemporary renovation through a variety of traditional and more recent typographical and nautical detail. This extends across menu design and signage, coasters, newspaper and membership brochure.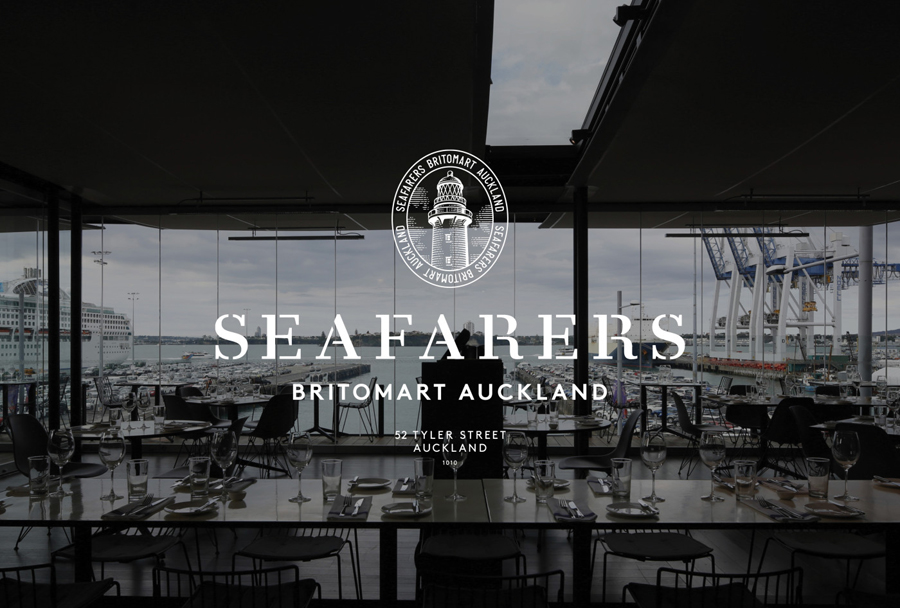 The fine, etched and traditional detail of the illustrative work and its single blue ink in print, alongside the bold geometric patterns and colour of the interior panels, packaging and highlights in print – presumably inspired by International maritime signal flags – make for a distinctive contrast of two quite different aesthetics but clearly bound by a shared maritime theme.
The stencil cut utility given to the Seafarers' serif logotype and that of the bold, condensed characters of Ostro, much like the pattern and illustrative work effectively mix past and present and neatly references the heritage of the building and its new contemporary use. This theme also resonates through the wood panelled walls and exposed steel utilities and concrete of the building's interior and the bright colour, modern typography, black and white photography and articles of the newsprint.
Design: Inhouse. Opinion: Richard Baird.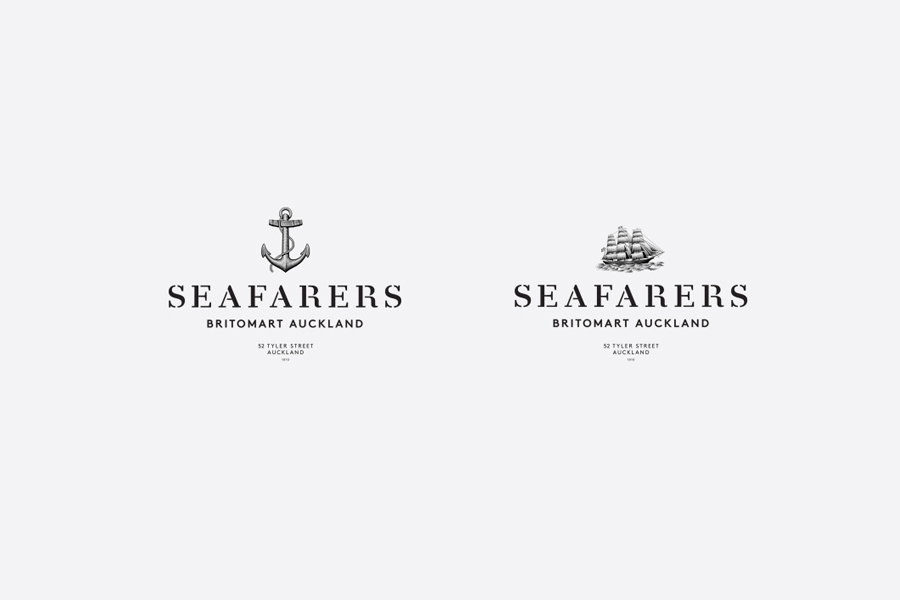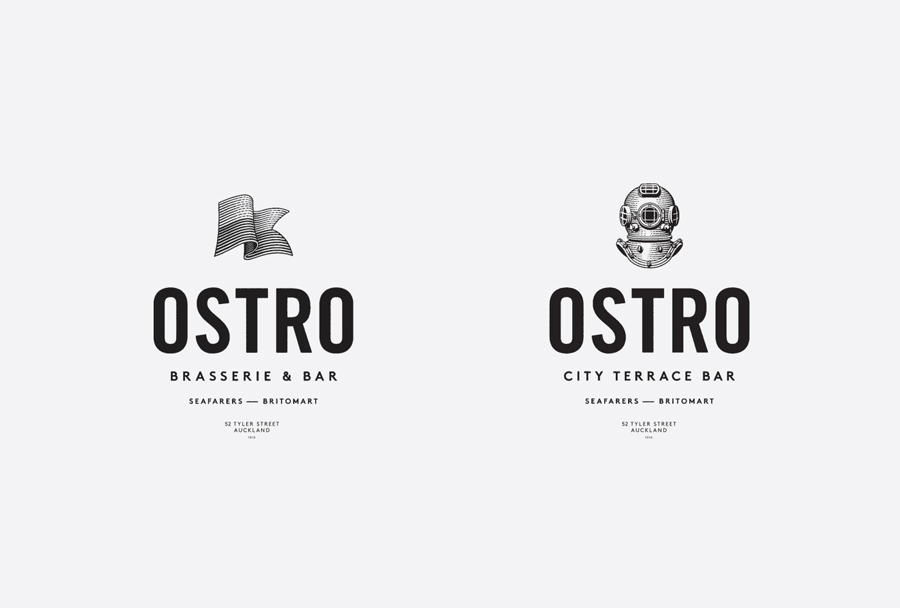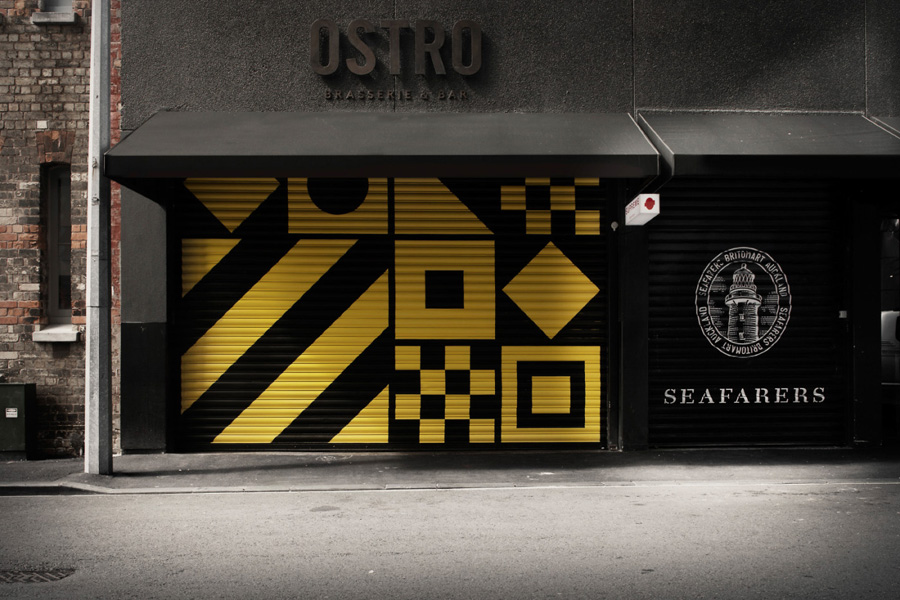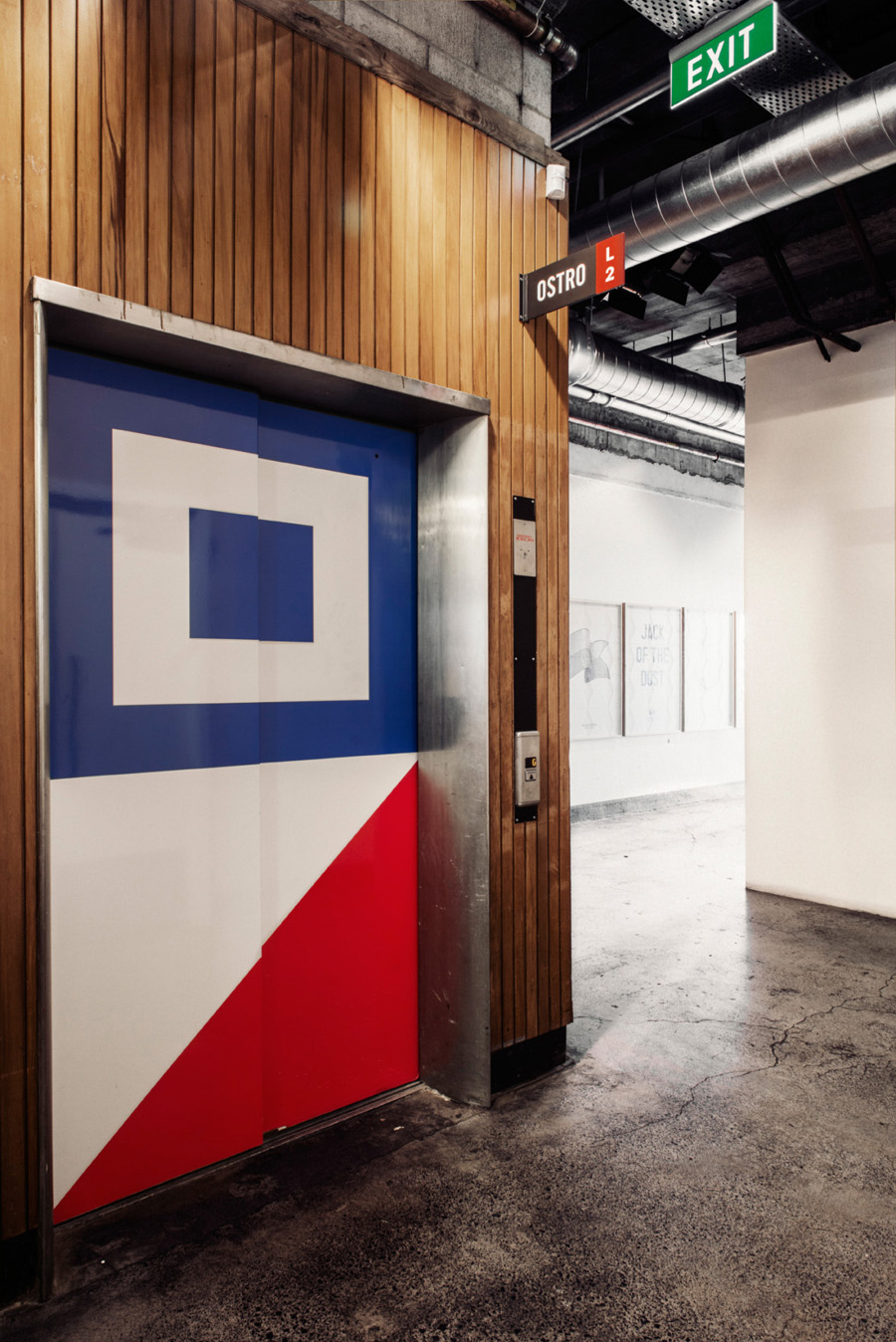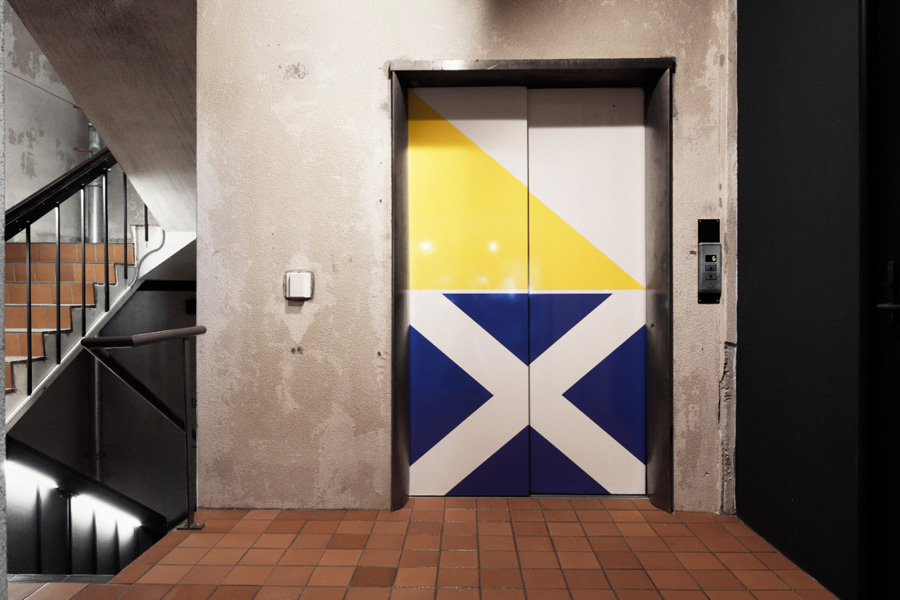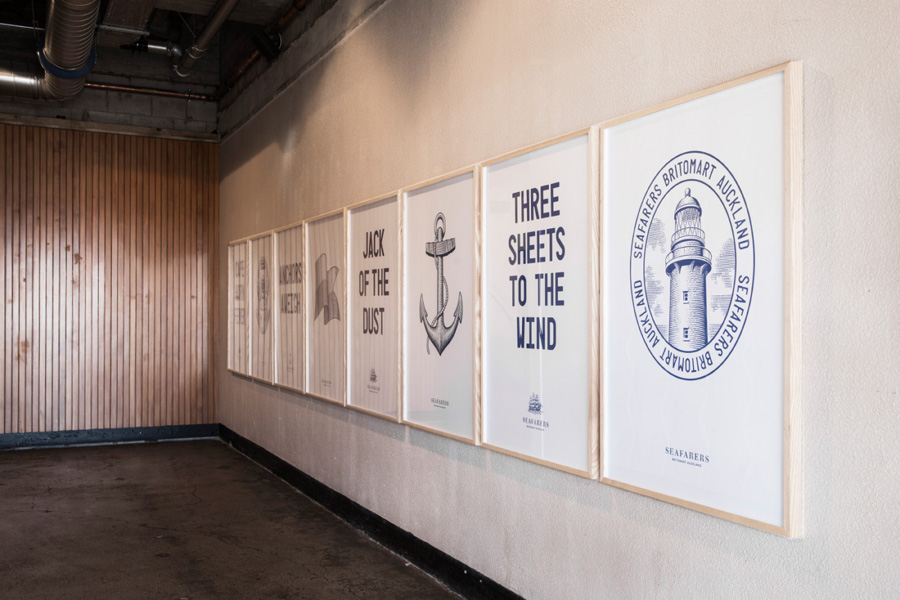 Follow BP&O:
RSS
Facebook
Twitter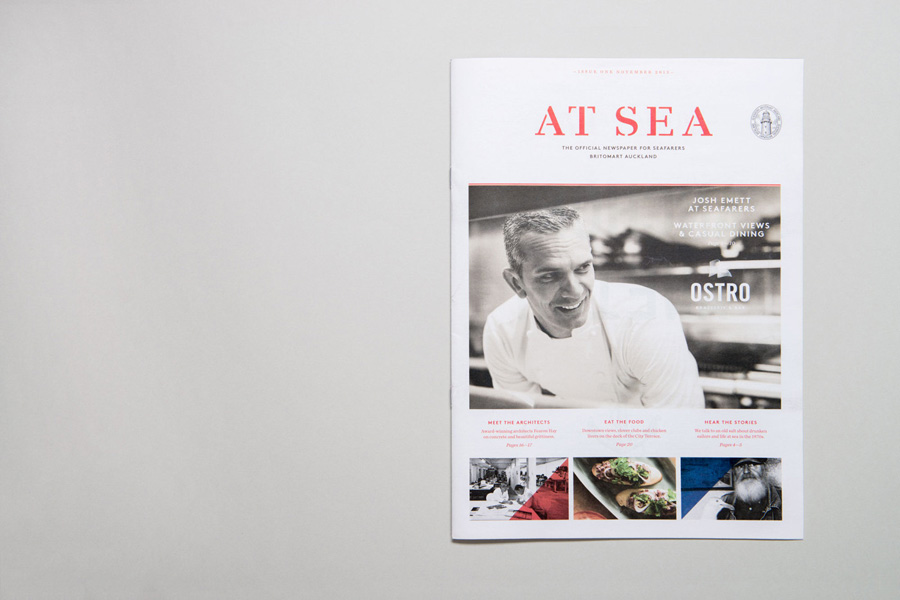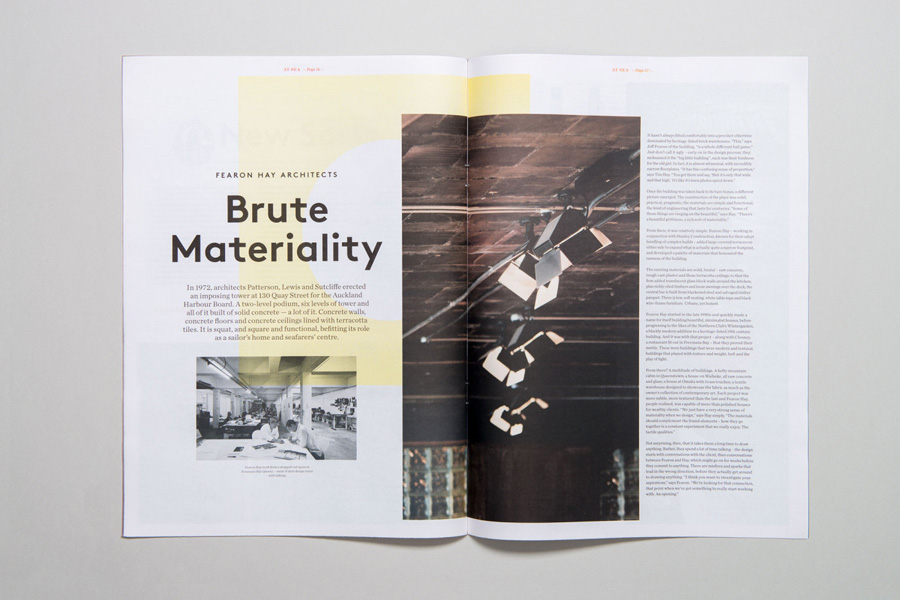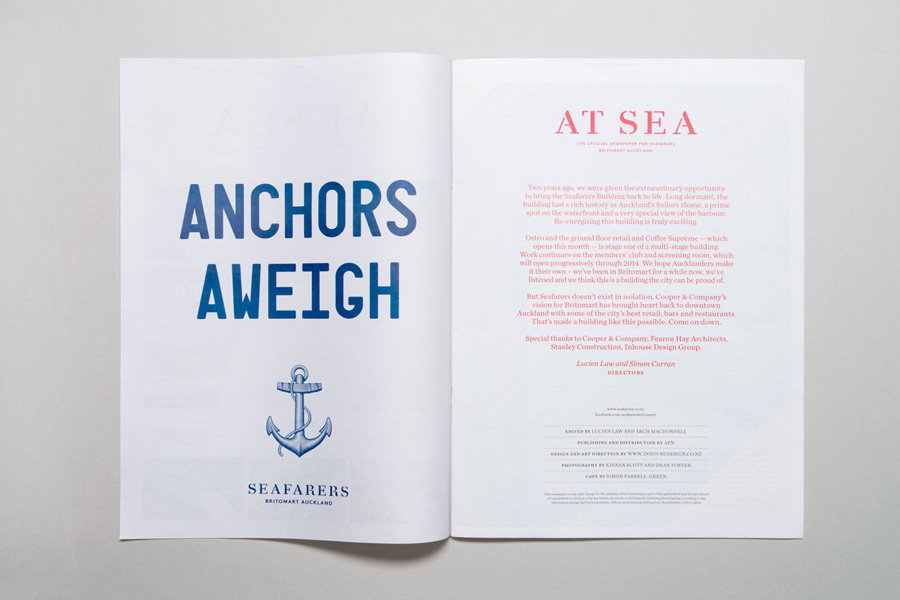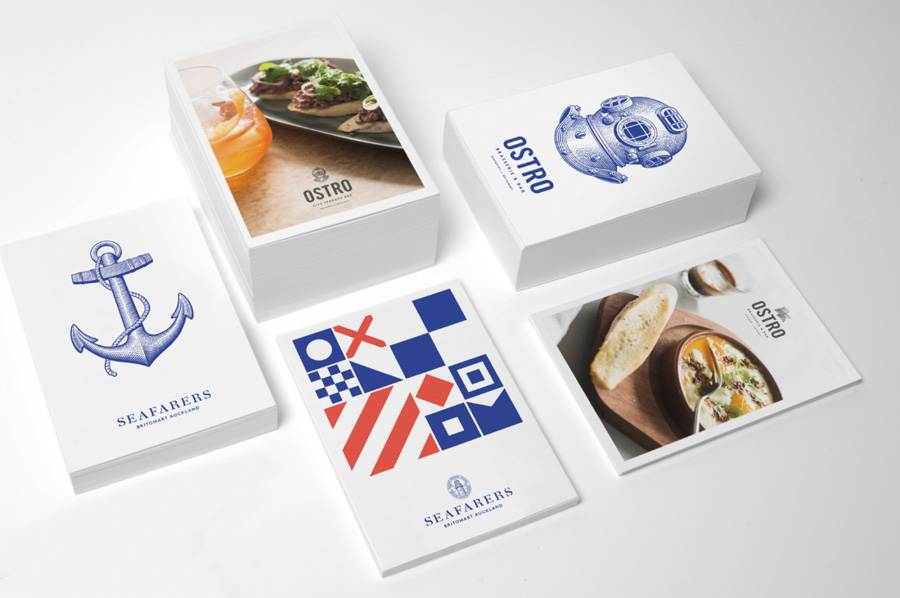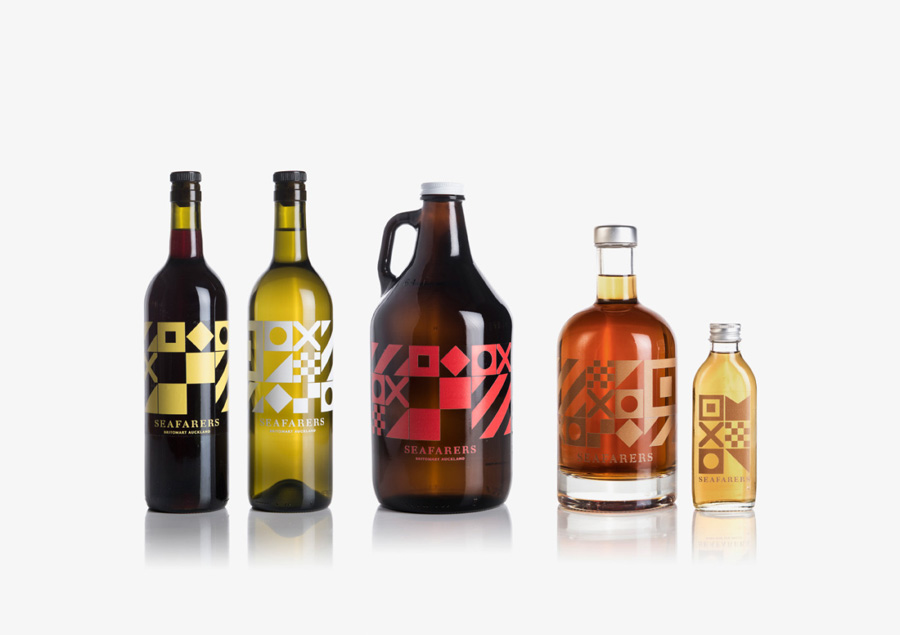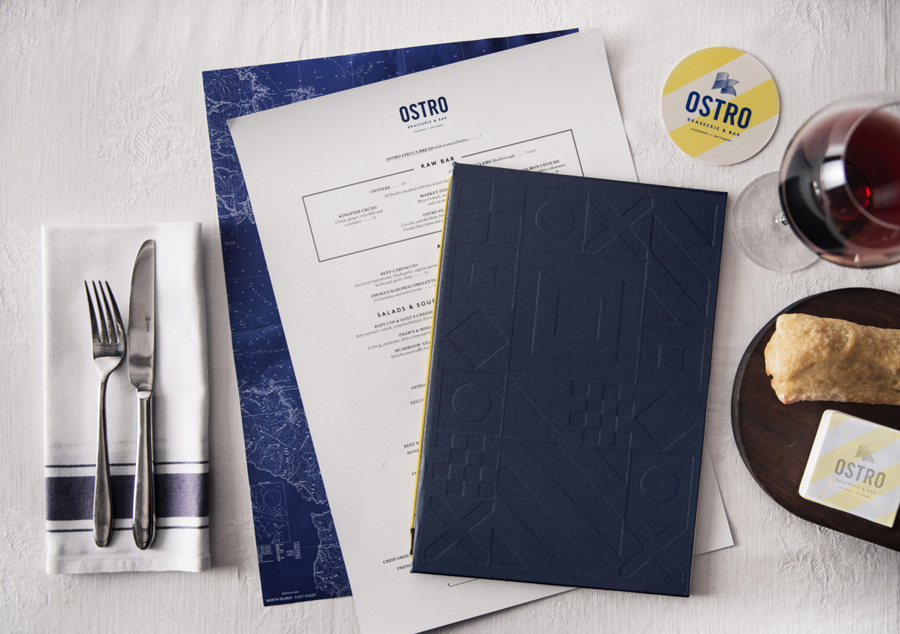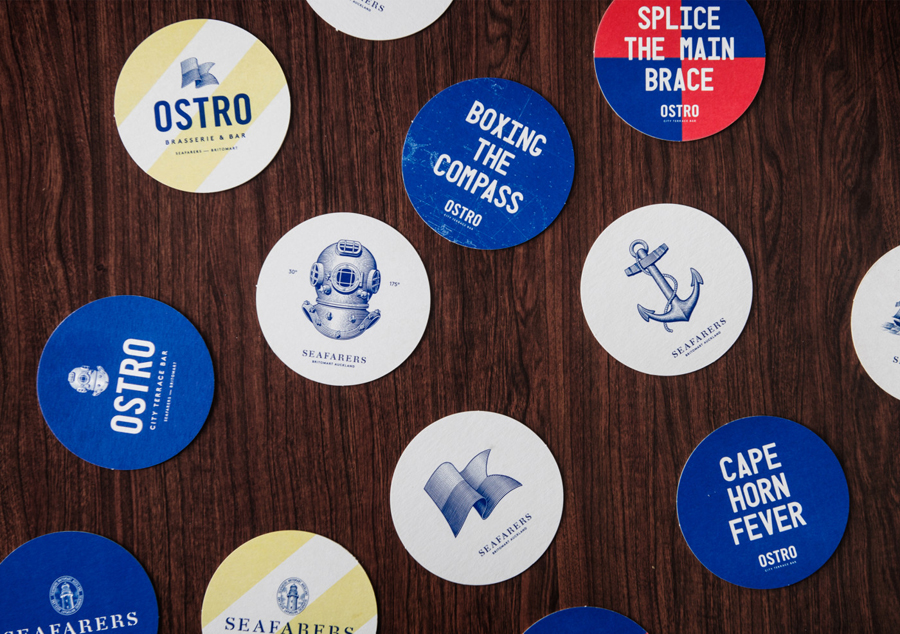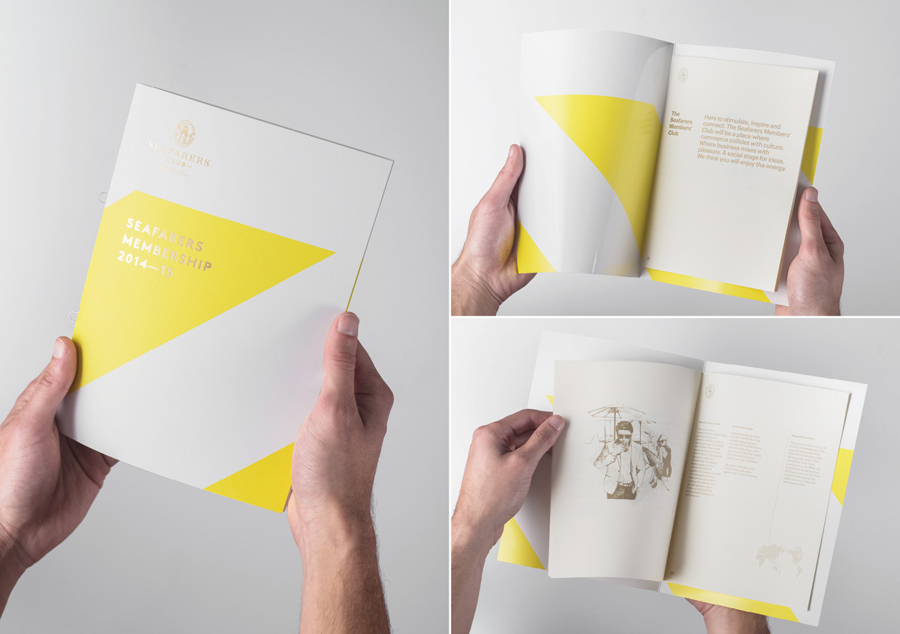 If you liked this then you may also like:
---