Milk Lab by Studio fnt
| Author: Richard Baird

|

Filed under: Cafes, Bars and Restaurants, Logo Reviews | Tags: Brand Identity, Brand Identity Design, Brand Identity Reviews, Branding, Branding Blog, Branding Reviews, Design For Print, Designed by Studio fnt, From Asia, Illustration, Korean Design, Logo Design & Branding Blog, Logo News, Logos, Menu Boards, Pastel Colours, Restaurant Logos, Sign Design, Slab-serif Logotypes, Stationery Design, Uncoated Papers & Cards, Window Decals

|

Comments Off

on Milk Lab by Studio fnt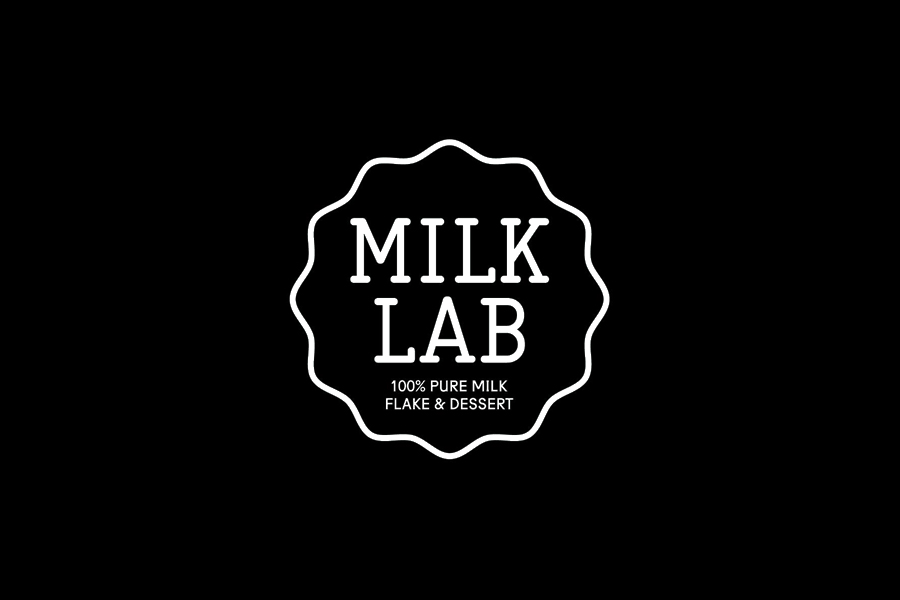 Milk Lab is a 100% pure milk dessert, flake and roll cake restaurant located in the South Korean city of Busan. The restaurant's visual identity, designed by Studio fnt, conveys some of the chill and smoothness of its desserts through the rounded terminals of a slab serif logotype, its container, similarly styled monolinear icons, icy photography and a milky pastel colour palette, and pairs these with the character and distinction of some well-rendered creative lab and milk-based illustrative work by Tap Tap Tap. Together, image and type set a light and playful quality as framed artwork on the walls and decals across the windows to the mornder black and white interior space created by FHHH Friends and some simple signage. The project also included a range of illustrated menus, postcards, takeaway packaging and posters.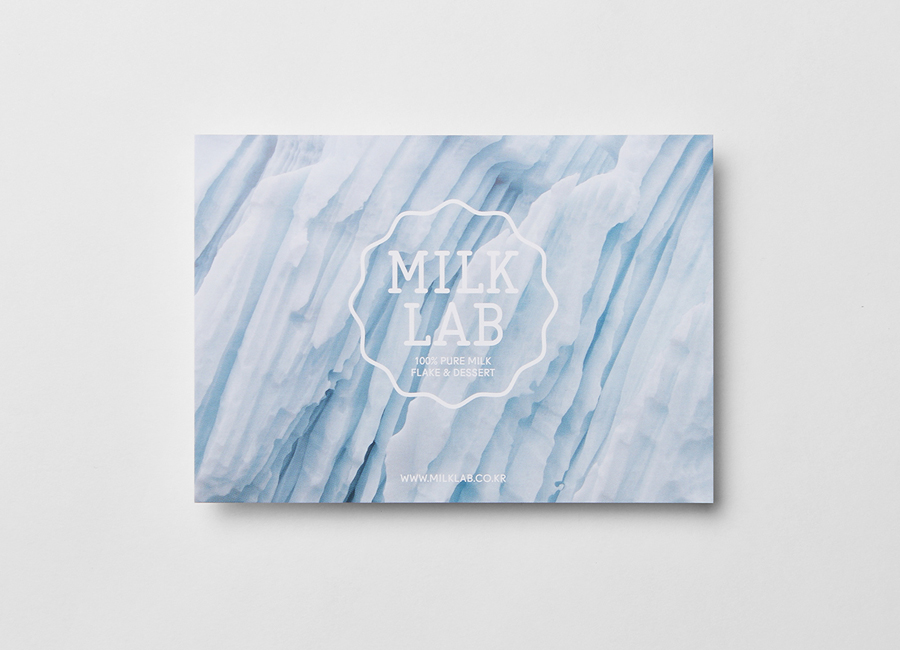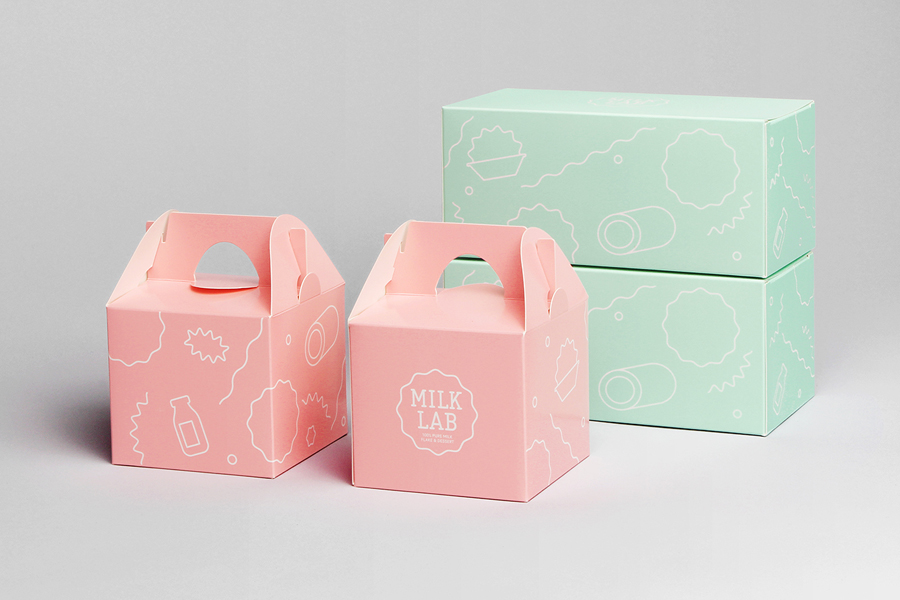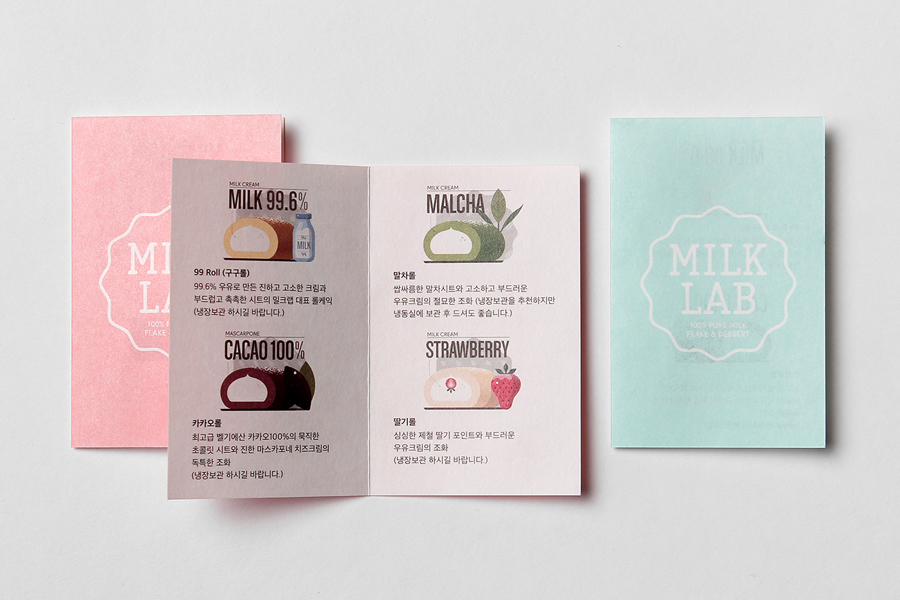 Follow BP&O:
RSS
Facebook
Twitter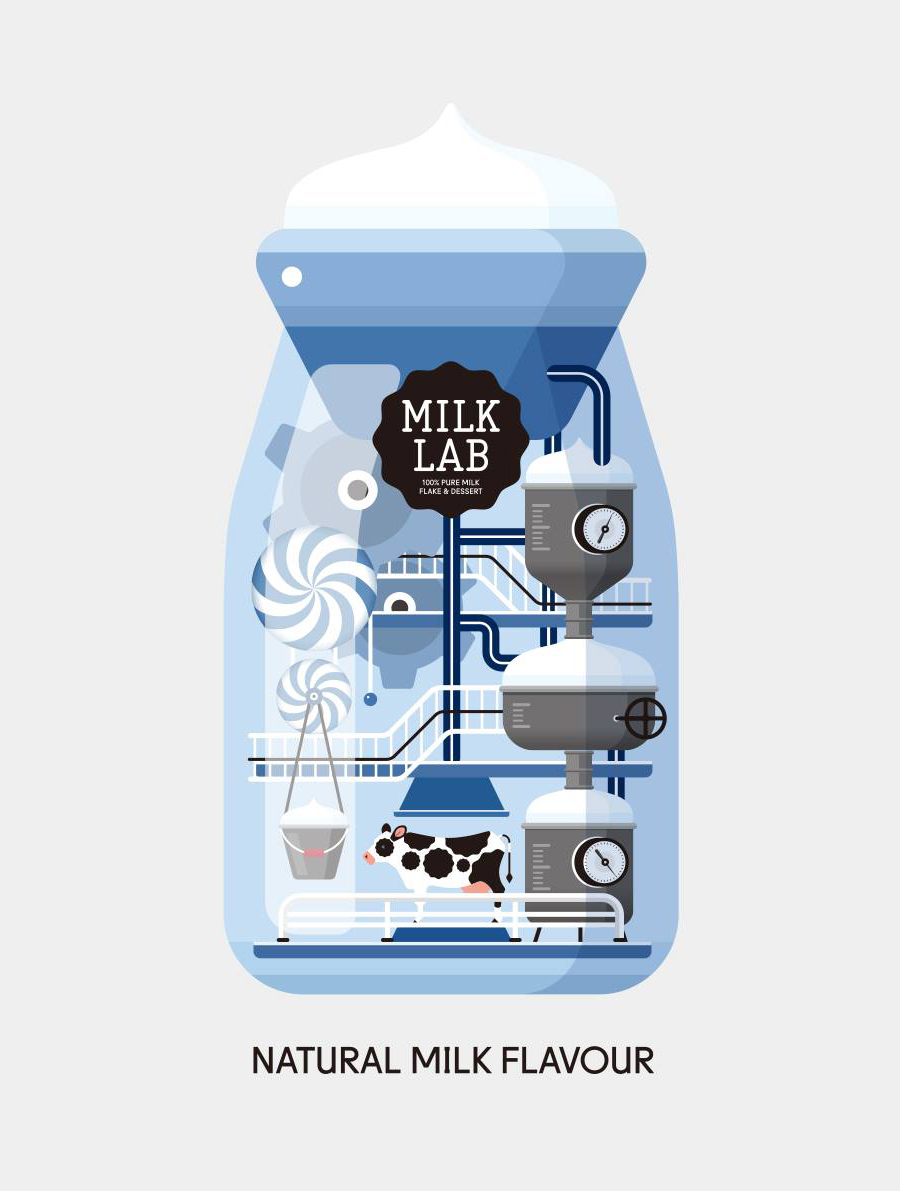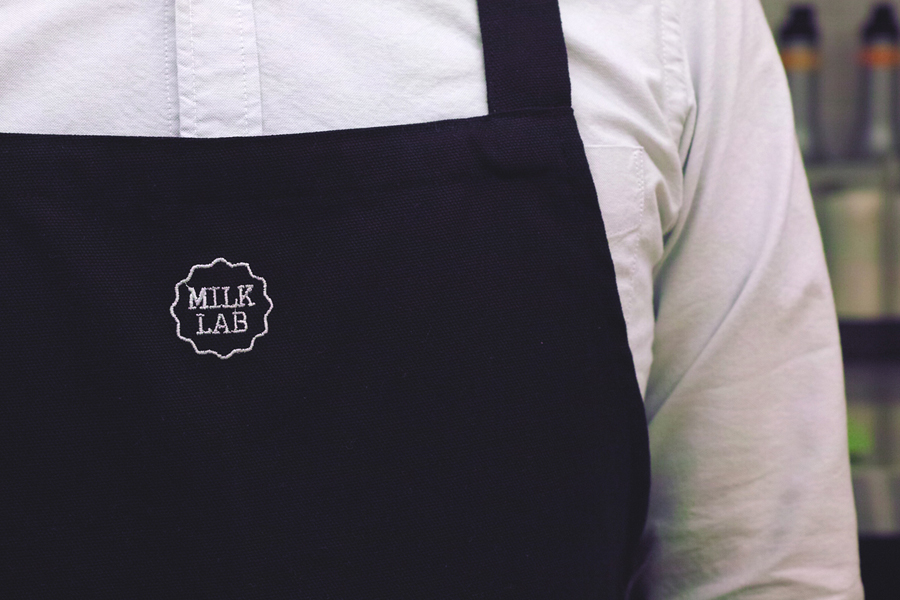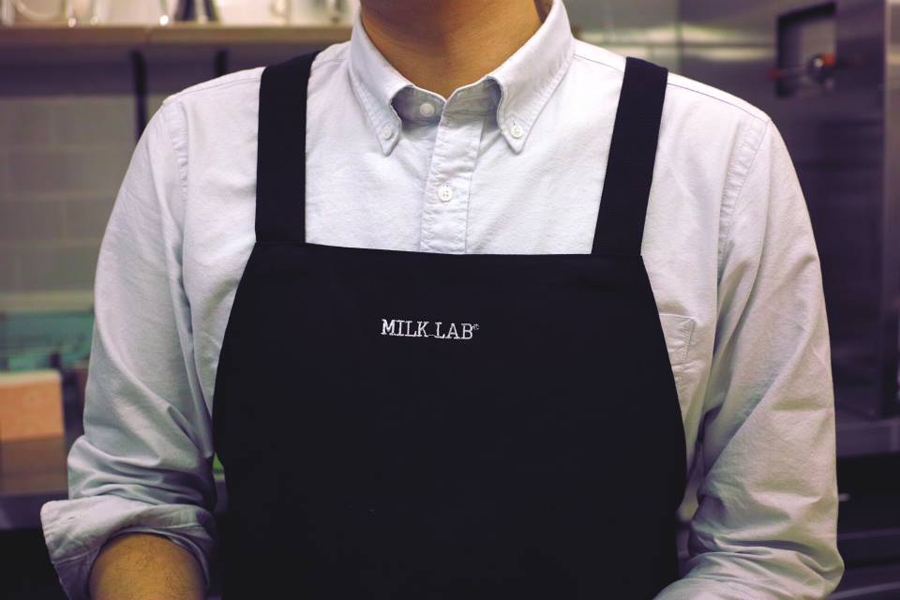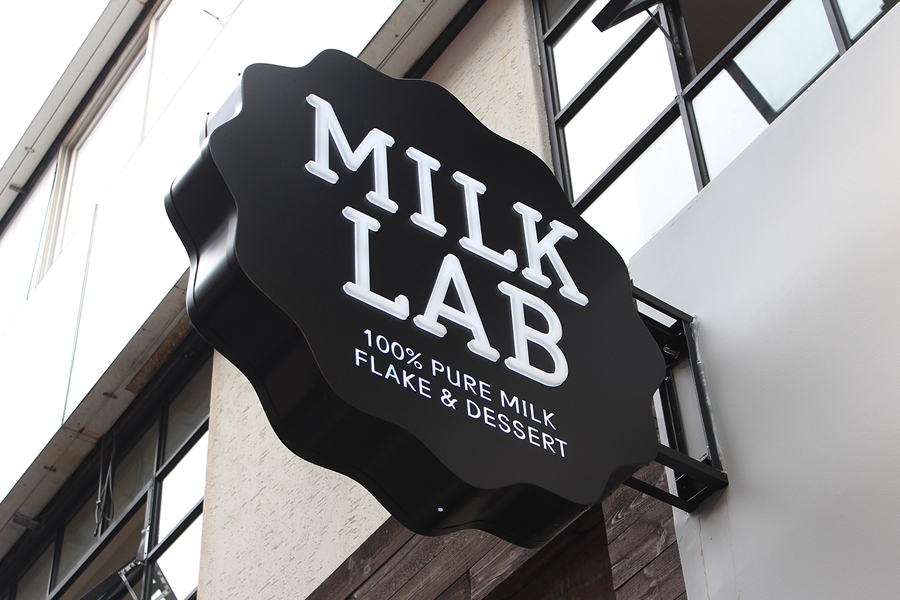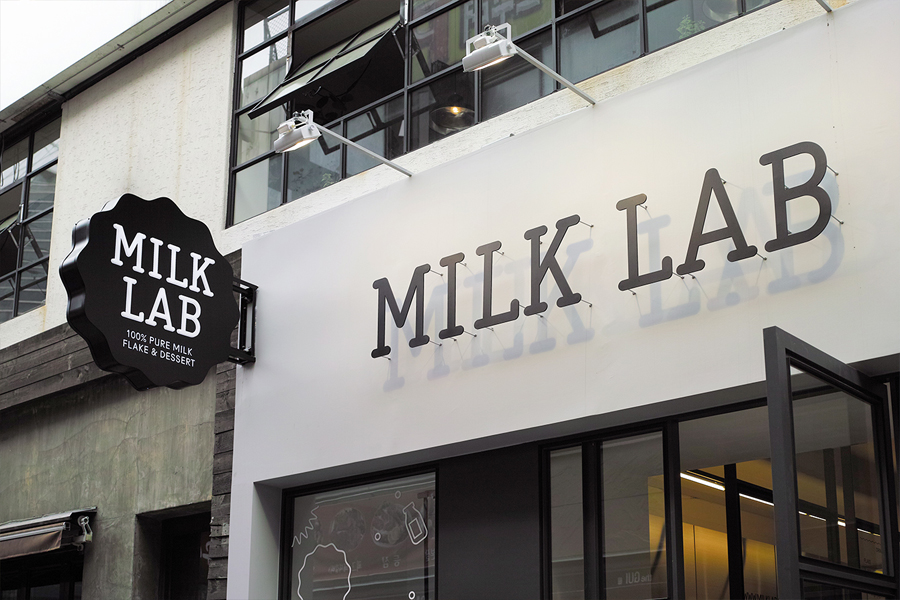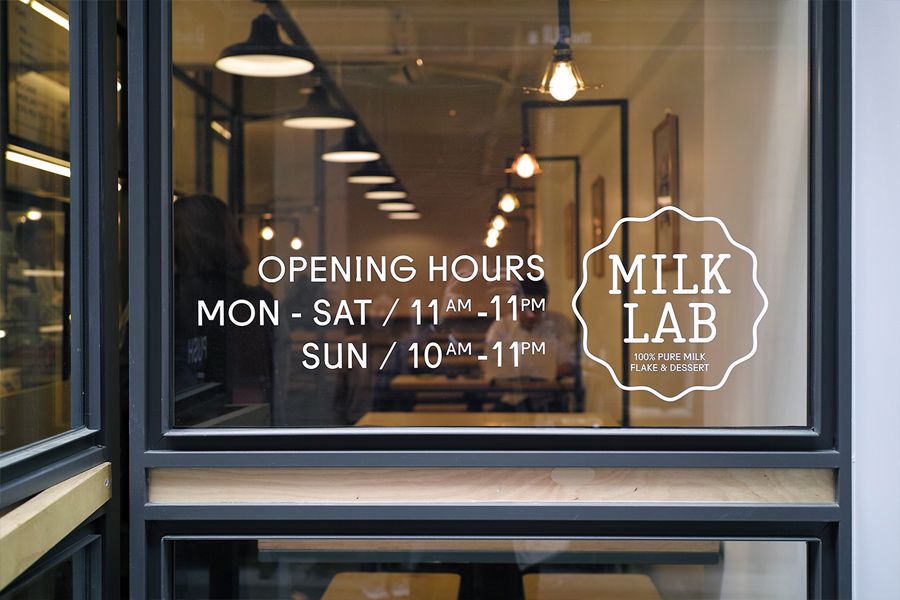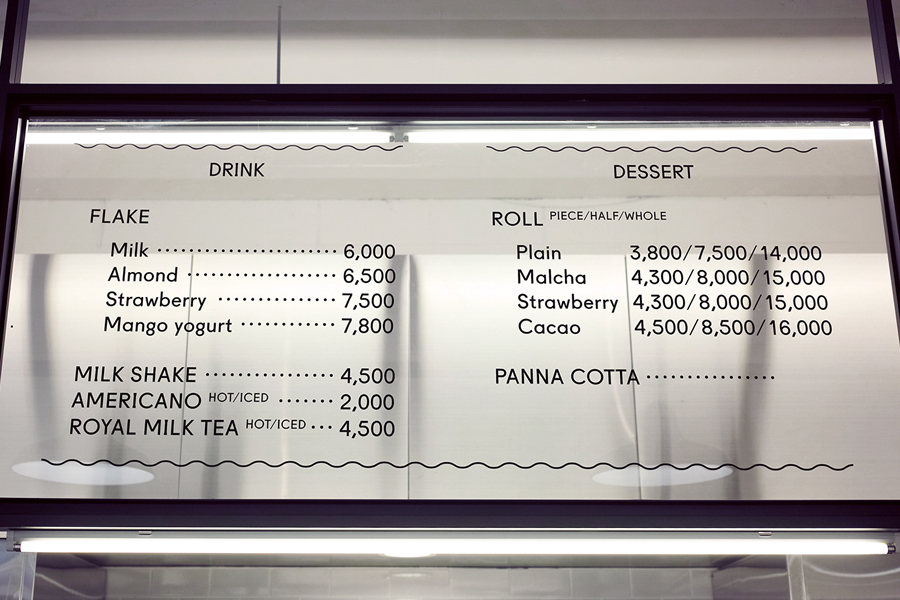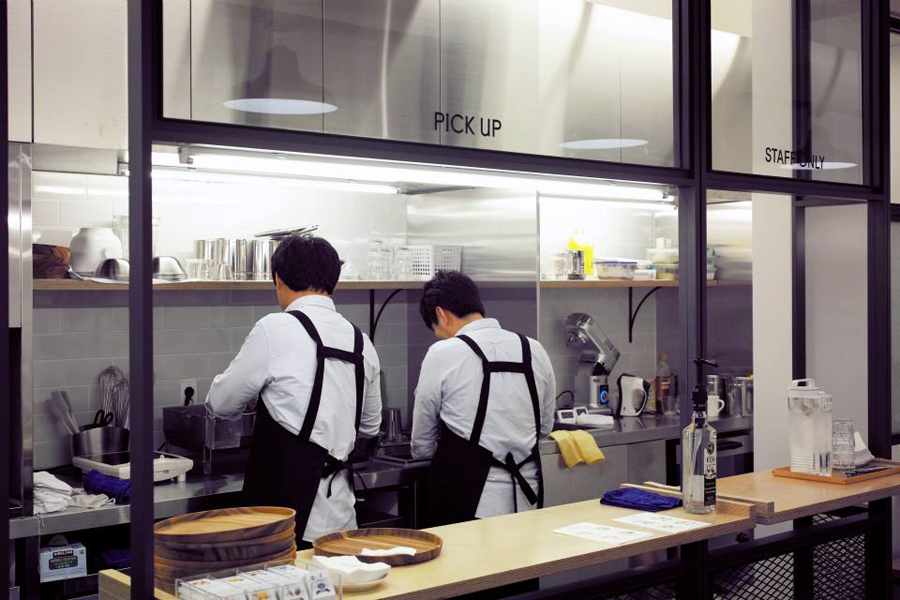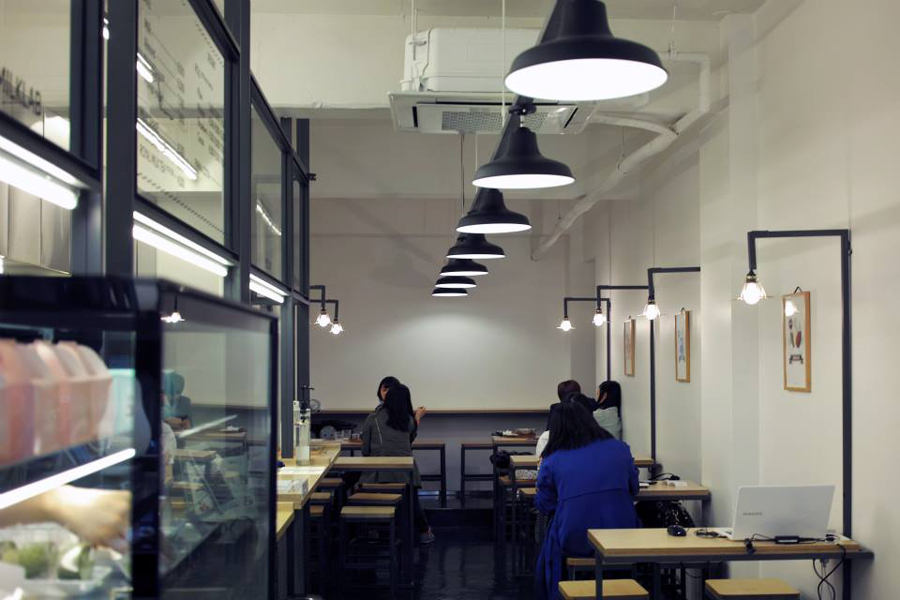 If you liked this then you may also like:
Support BP&O
Thank you to everyone who has visited BP&O since its beginning in 2011. As many of you know, BP&O has always been a free-to-access design blog that seeks to offer extended opinion on brand identity work. It has sought to be the antithesis of the social media platform that often disentangles form, context and content. Writing articles can take 2-4hrs and are carefully researched.
I am passionate about design writing and believe that spending time to write about work, rather than just posting images, furthers design discourse. If you have enjoyed this article, have been with the site from its early days and would like to help contribute to its future, please consider supporting the site with a small PayPal donation. This will go towards the costs of hosting, CDN (to make the site quick to load) and Mailchimp, and cover some of the time it takes to research, write-up, format and share posts.
---