Buena C designed by Tres Tipos Gráficos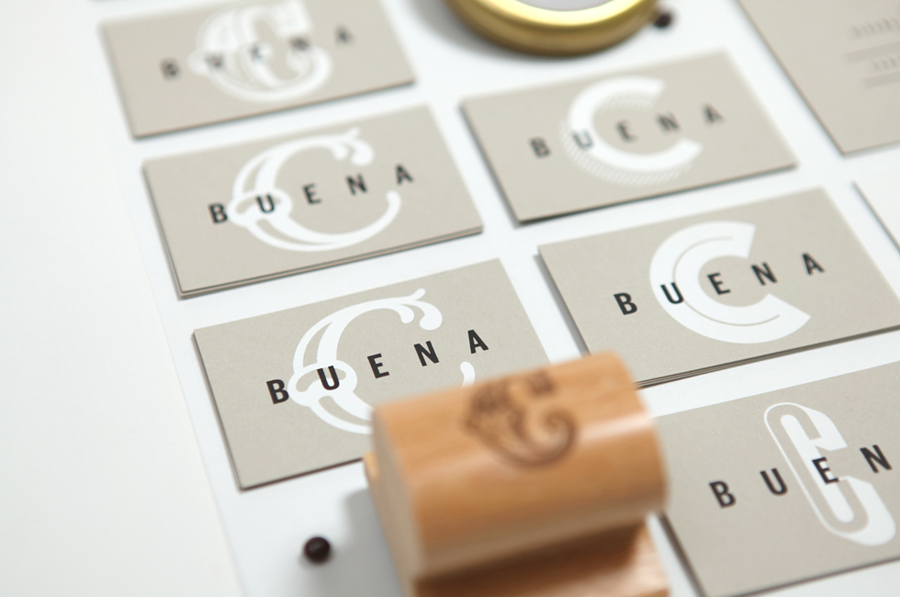 Buena C is an event planning agency, founded by Carolina Arjones, with offices in Madrid and Alicante. The agency provides both individuals and businesses with exclusive, individualised and detail orientated event consultation and organisation services that include, but are not limited to, sourcing locations, photographers, catering, stationery, transportation and accommodation for presentations, conventions and weddings. Alongside event planning the agency also offers interior design and decoration assistance. Buena C's brand identity, recently created by Madrid based design studio Tres Tipos Gráficos, conveys the individuality and craft of their approach through a variety of type, uncoated material choices and print finishes.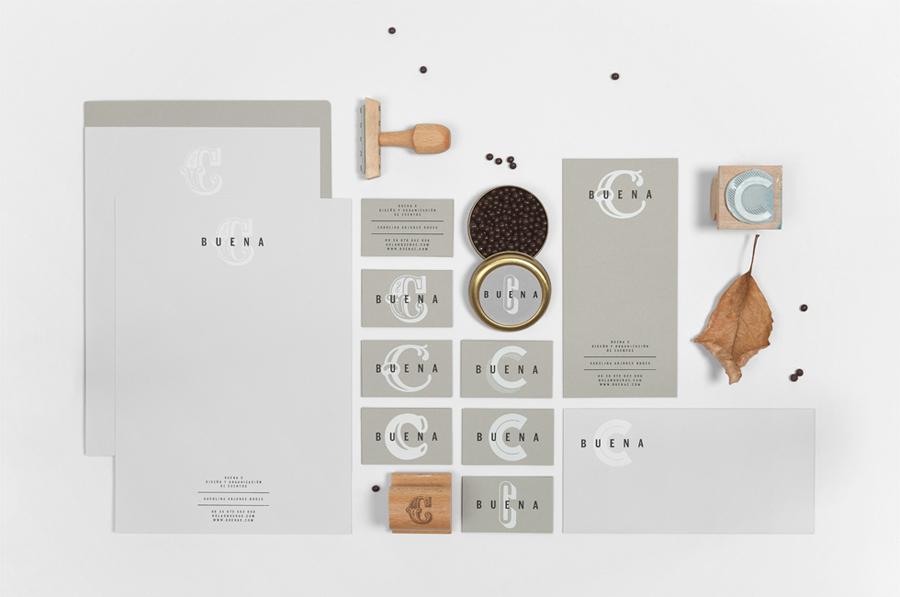 The mix of event planning and interior design, and the values of individualisation and an attention to detail are effectively expressed through Buena C's new brand identity solution. Based around a condensed, uppercase, and broadly spaced sans-serif logotype that provides an anchor for and bold contrast to a variety of letter C's. These include traditional wood carved flourishes, retro drop shadow and inline detail — changing both in print between stationery and on each page online — in a way that draws variety, personality, individuality, communicative value and aesthetic impact from what is a small logo-centric approach.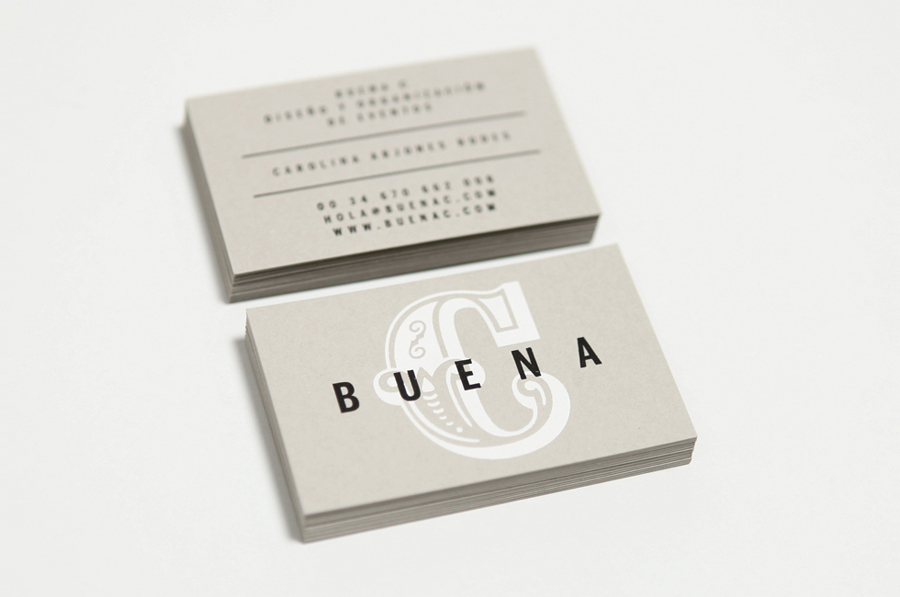 Executed across uncoated coloured boards and papers with black and white ink and a hand stamped print finish, the identity works well to leverage a current craft vernacular but with less of a loose homespun authenticity and more a consistent high quality that is considerate to both private clients and bigger business.
Design: Tres Tipos Gráficos
Print: Laus
Opinion: Richard Baird
Fonts Used: Benton Sans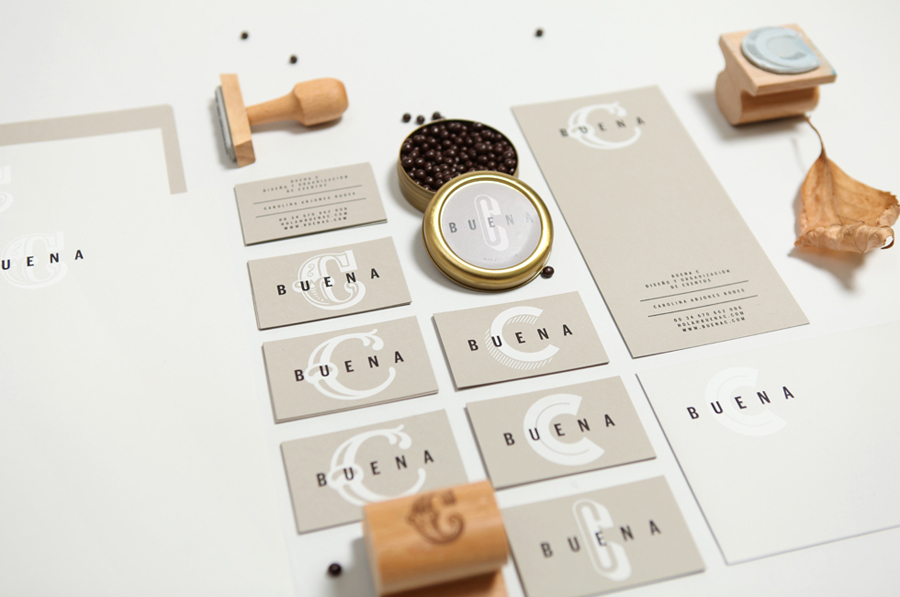 Follow BP&O:
Feedly
Facebook
Twitter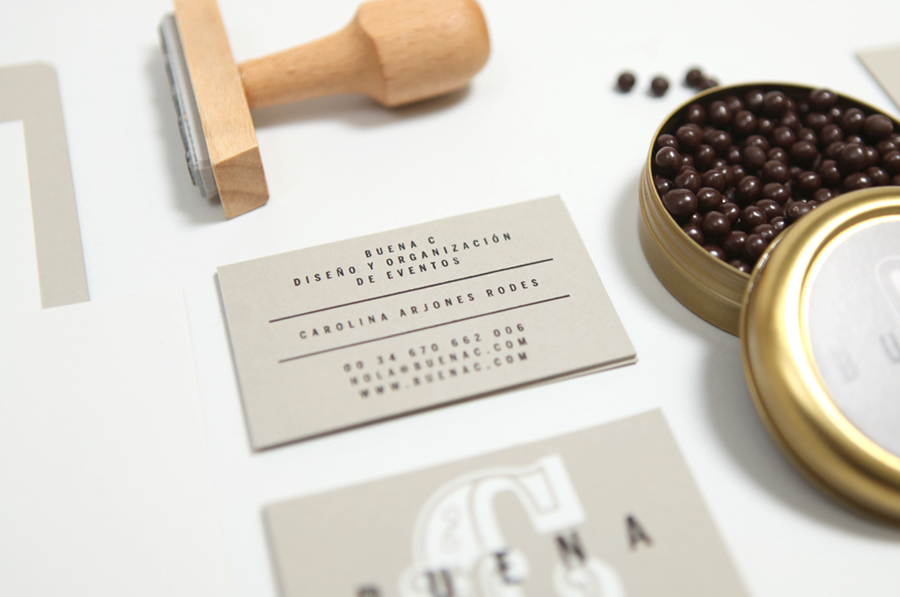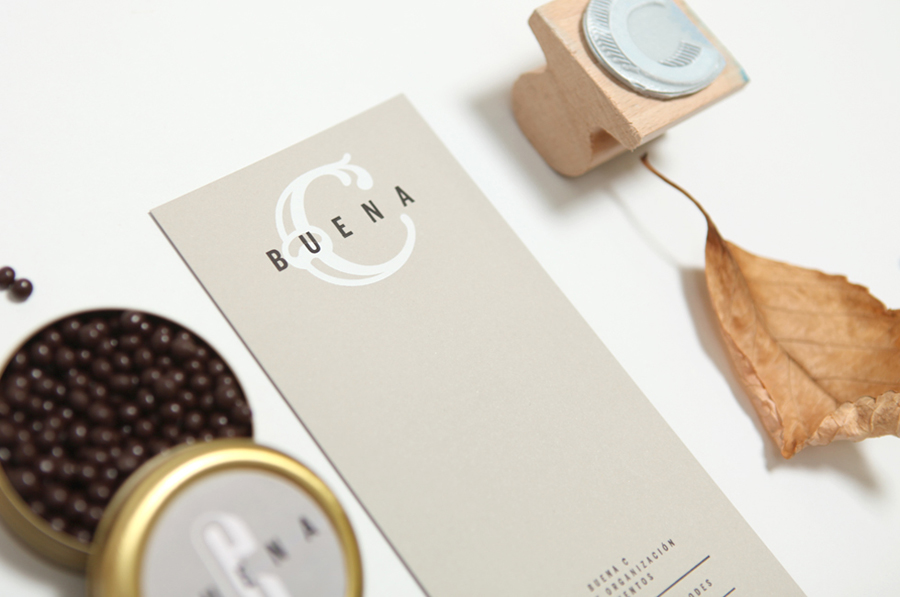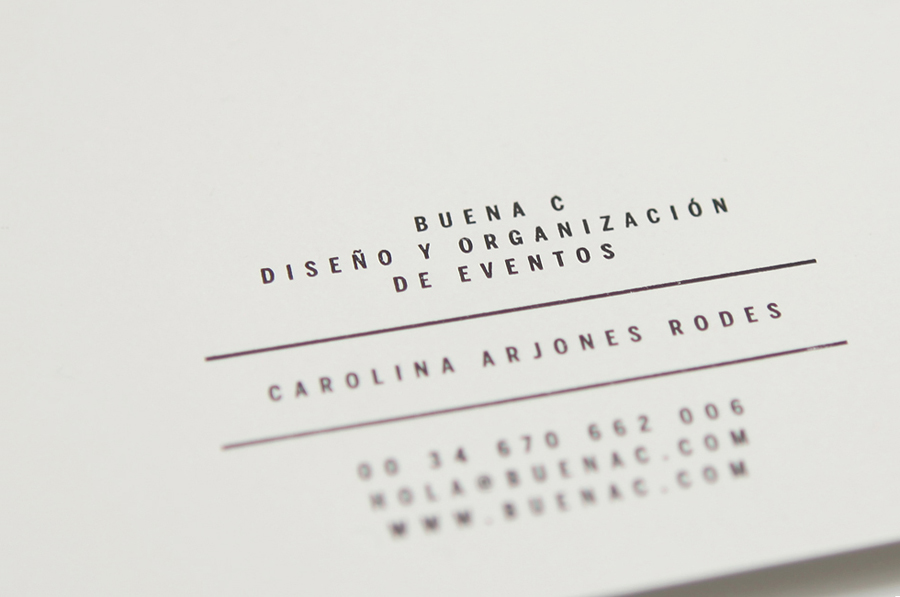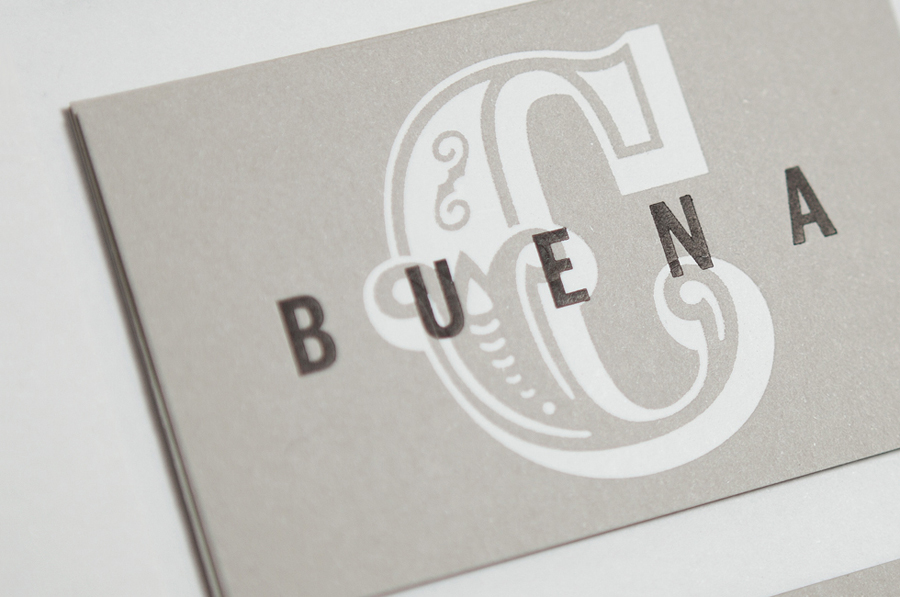 If you liked this then you may also like:
---