Violeta designed by Anagrama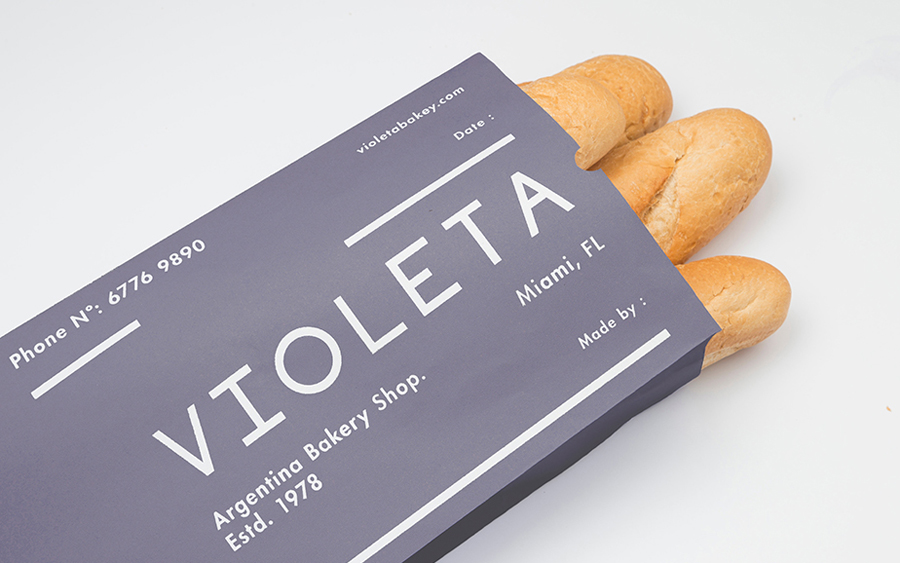 Violeta is described by Anagrama, the design studio behind its new brand identity and packaging treatment, as an Argentinian bakery, named after its founder, that creates hand-crafted breads, cakes and pastries from its location in the Buenos Aires district of Las Lomas de San Isidro. Following more than 30 years of business and in lieu of a plan to begin franchising in the US, the bakery commissioned Anagrama to develop a new visual identity which included logotype, packaging and stationery design.
Utilising a distinctive, slightly awkward retrospective and generously spaced custom sans-serif logotype alongside Futura Heavy, a striped pattern detail, shield, limited colour palette, stickers and gold foil print finish, Anagrama's approach effectively balances an everyday accessibility with a high-quality, sophistication and heritage in a visually concise way. The project included business cards, packaging and menu design.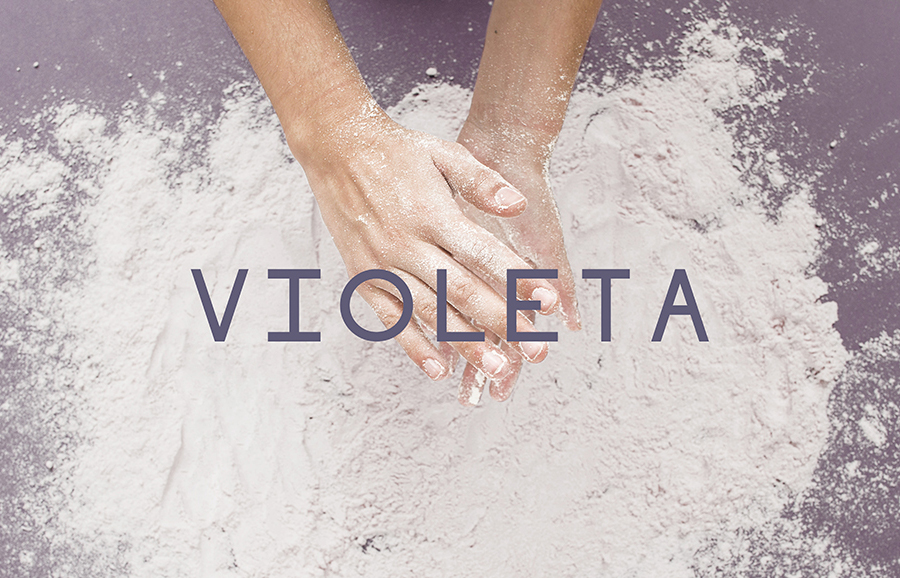 "Our proposal draws inspiration from Buenos Aires' coat of arms: an oval with two ships sailing over Rio de la Plata and a dove flying above them. We multiplied the dove by three in celebration of Violeta's three decades of fantastic bread. We kept the lines depicting the Rio de la Plata and used them not only in the icon, but all over the brand in four different patterned textures. We chose violet to match the naming and to keep the brand fresh and feminine. The copper foil is not only a nod towards Violeta's excellence, but it also refers to the toasty color of bread right after it leaves the oven." – Anagrama
Design: Anagrama
Opinion: Richard Baird
Fonts Used: Futura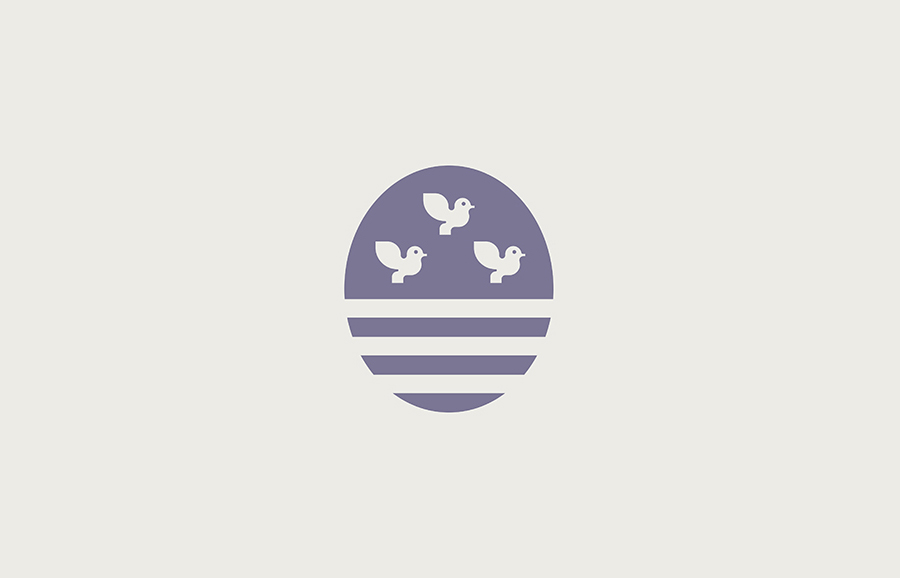 Follow BP&O:
Feedly
Facebook
Twitter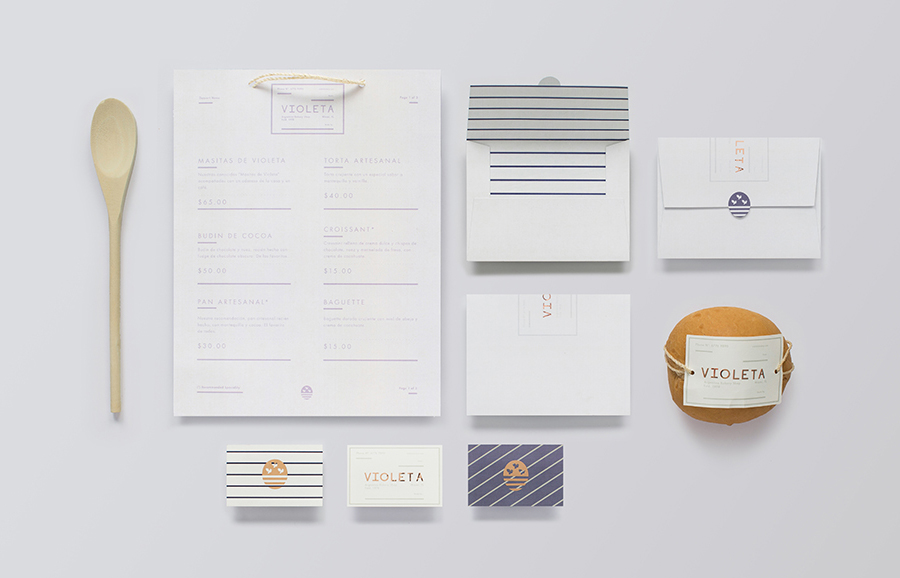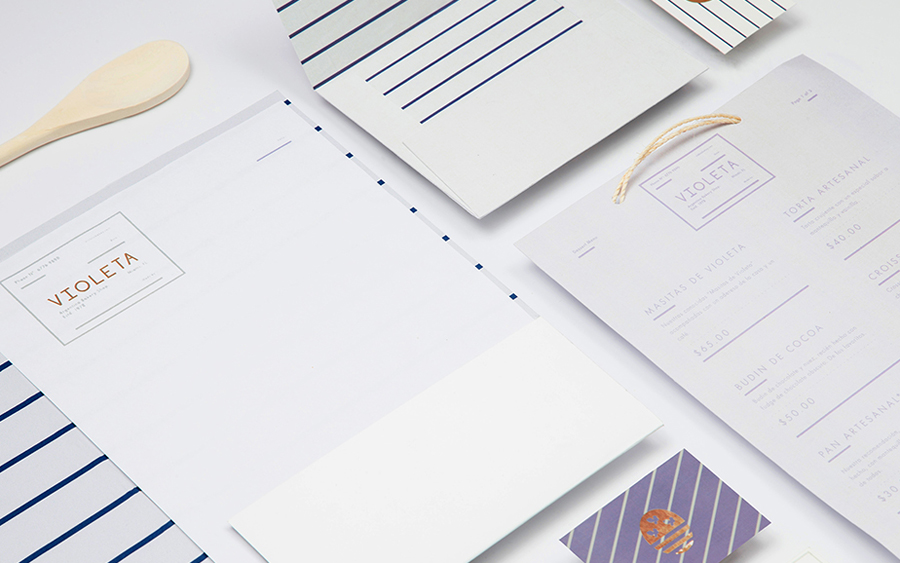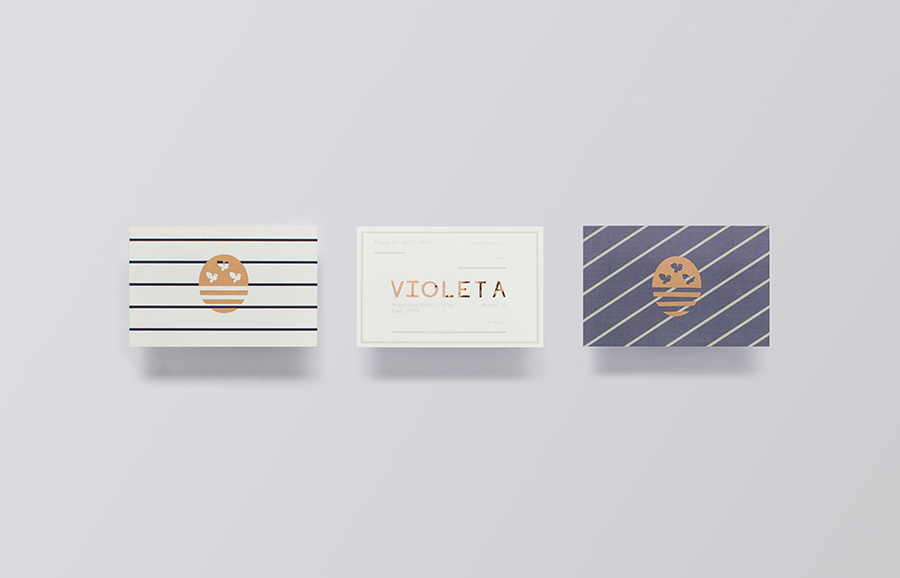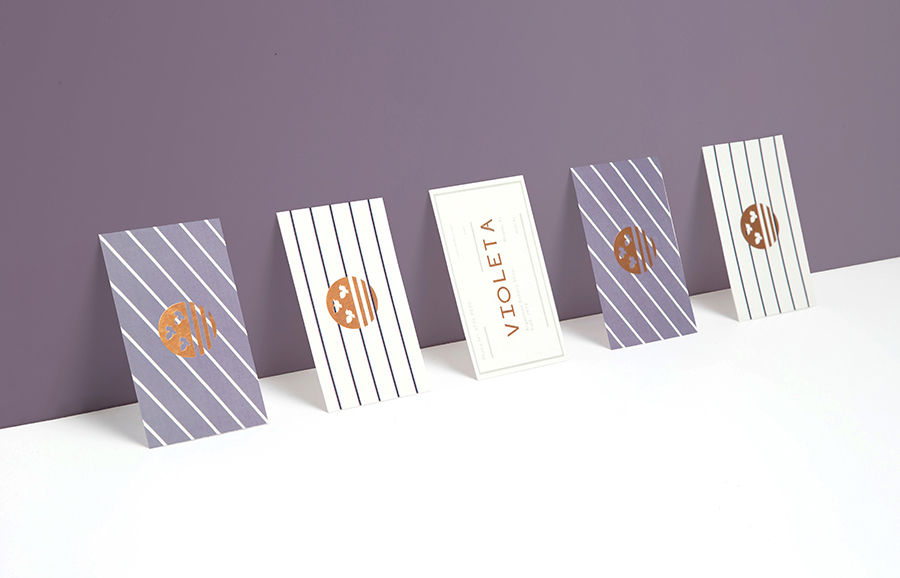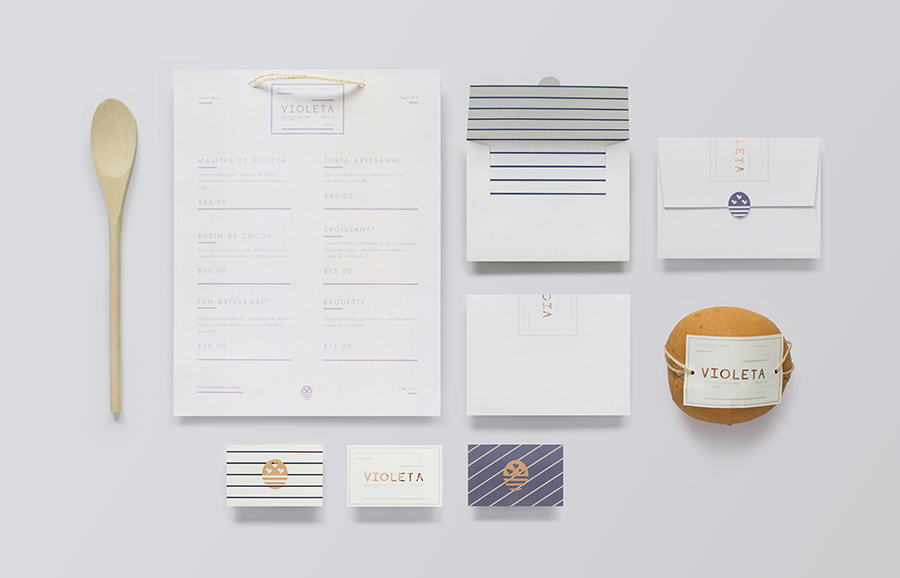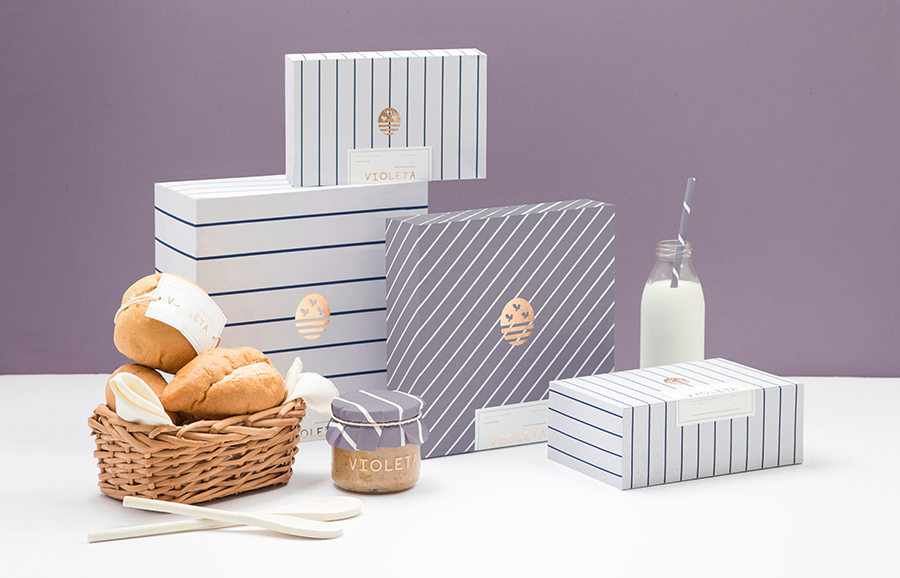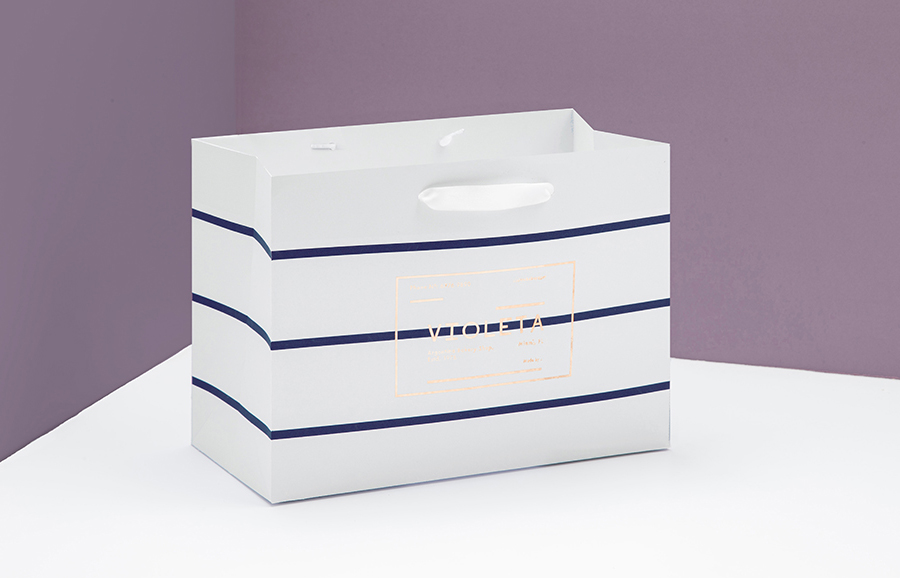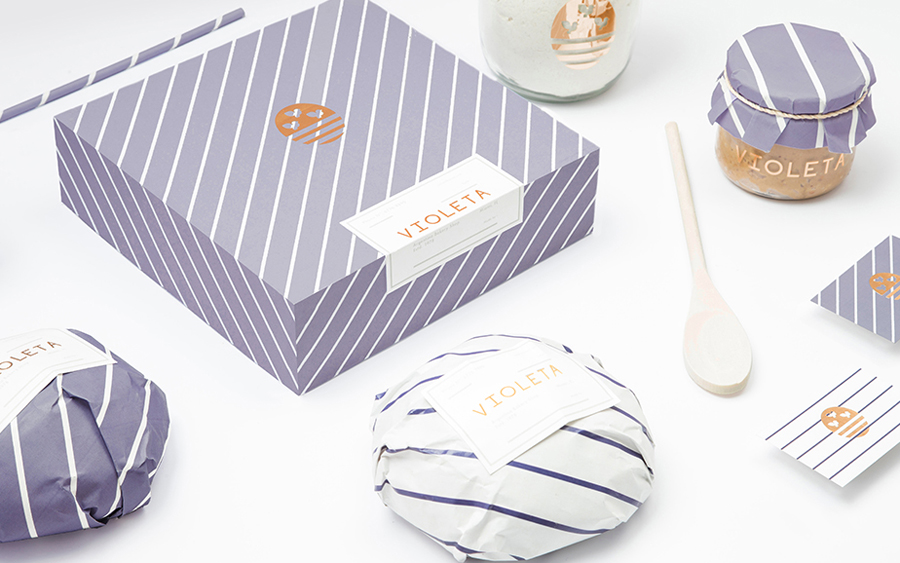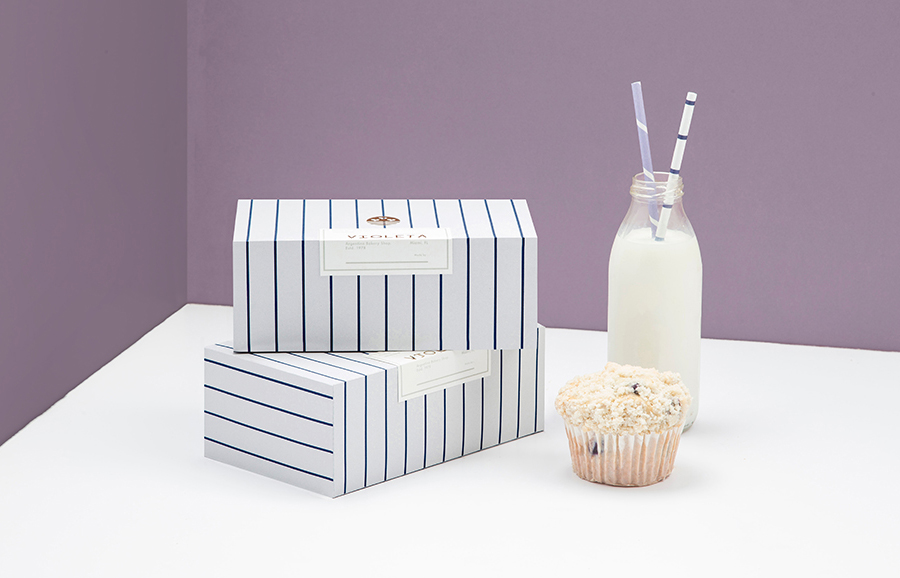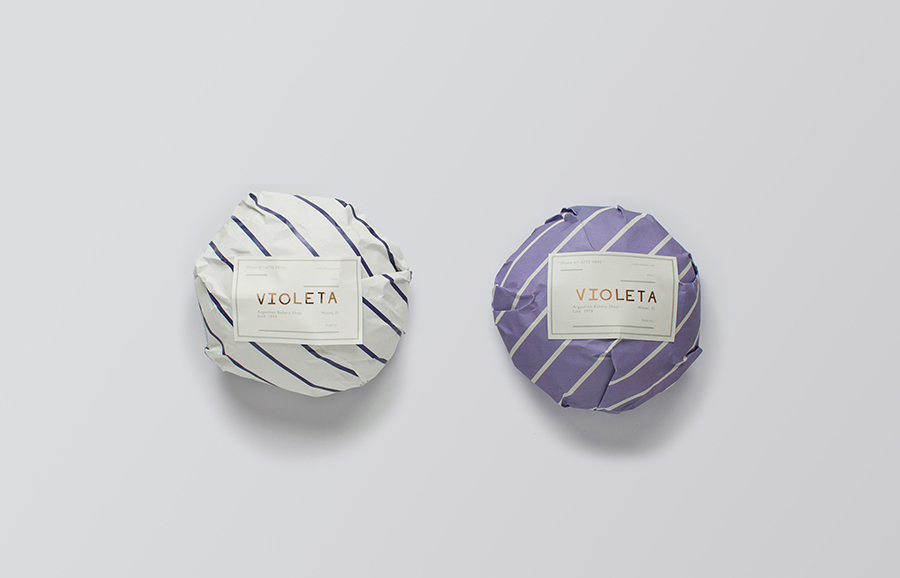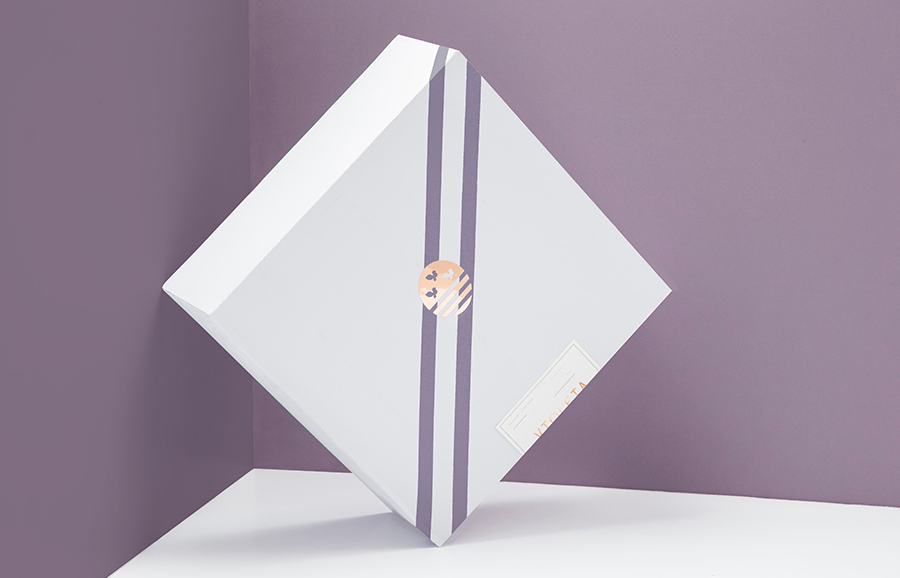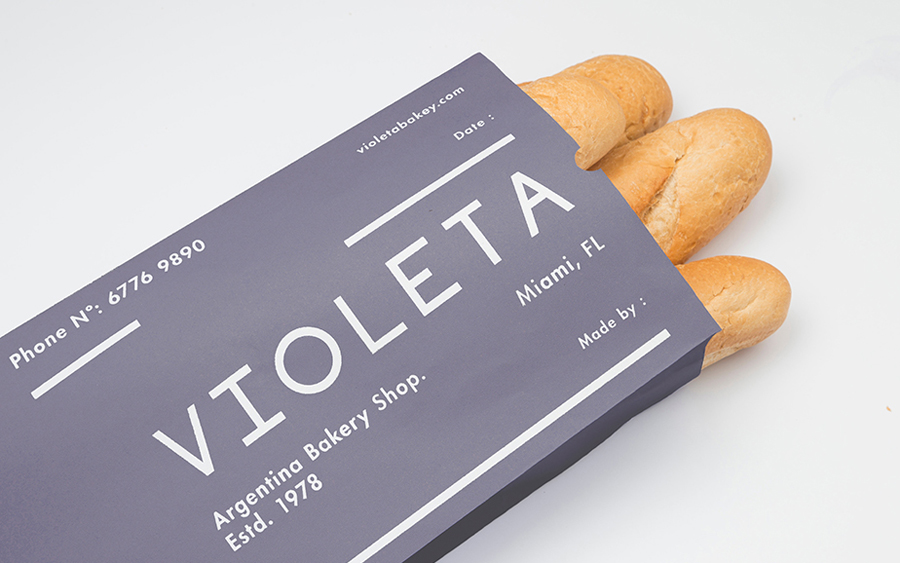 More brand identity work by Anagrama:
---