Masala Weltbeat Festival by Hardy Seiler
Opinion by Richard Baird Posted 16 April 2015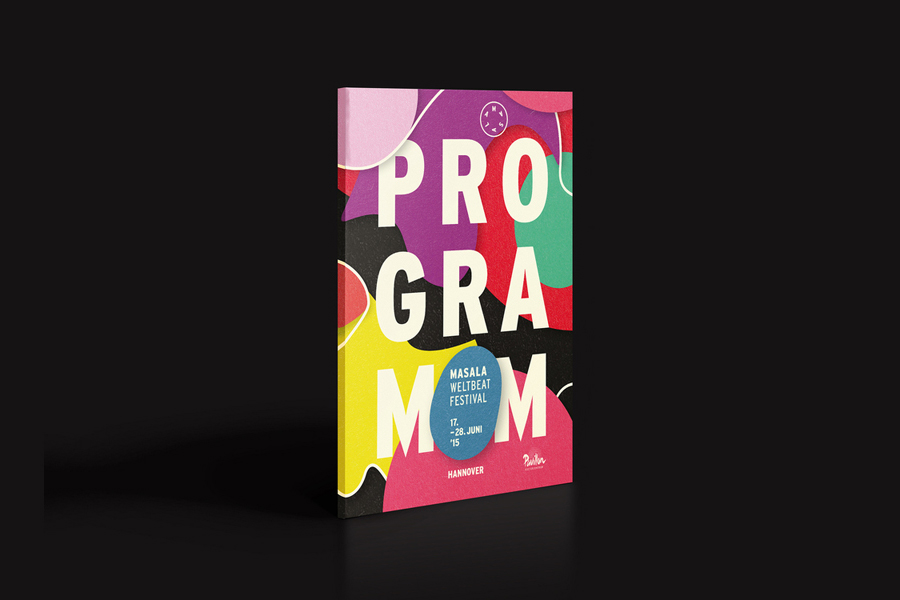 Masala Weltbeat Festival is a celebration of traditional and contemporary world music, and looks to arouse curiosity and foster interest in the many cultures of the world under the unifying presence of music. Masala takes place in and around the German city of Hannover, hosts over 4,000 musicians from 90 countries and also runs workshops, exhibitions, theatre performances, an outdoor world market and programmes created for children and families. This June, Masala will celebrate its 20th year and reached out to Bureau Hardy Seiler to create a new brand identity concept that had the potential to extend across a variety of printed collateral including mailers, posters, record sleeves, business cards, flyers and programmes.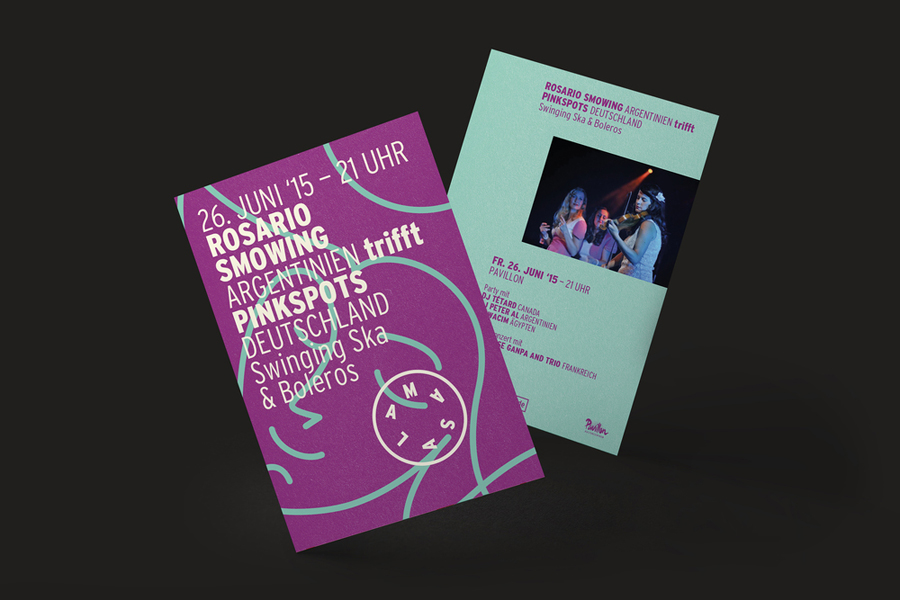 Hardy Seiler's visual identity concept does a good job of capturing the diversity, vibrancy and inclusivity you would expect from a multi-cultural and family-friendly music event through a broad colour palette and an expressive illustrative style. While current in their monolinear rendering the illustrations draw on more traditional cross-cultural reference points and, bound by single line, act as a simple and universal motif for unity as well as a point of aesthetic interest.
Organic, free-flowing lines of the illustrative work meet the robust qualities of bold condensed sans-serif typography, black ink frames bright colour, and grid-based layouts meet the spontaneous and disordered. These provide moments of contrast that emphasis the emotive and communicative intentions of the project as well as securing visual impact. So, although a speculative project that did not make it into production, there is plenty to appreciate. More from Hardy Seiler on BP&O.
Design: Bureau Hardy Seiler. Opinion: Richard Baird.