Fedrigoni Sirio Color by Design Project
Opinion by Richard Baird Posted 5 June 2015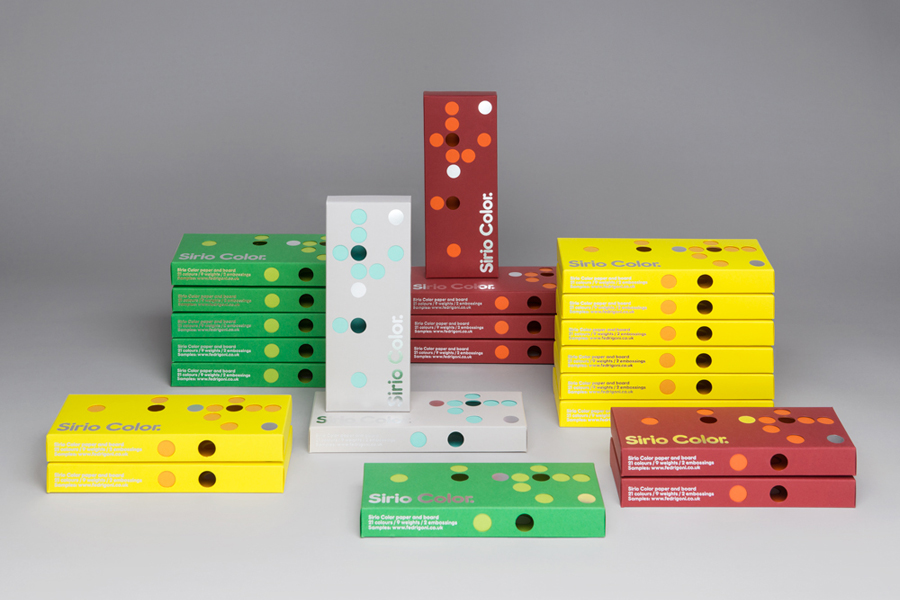 Leeds based studio Design Project were commissioned by Fedrigoni, one of Europe's leading paper manufacturers, to develop a material sample solution that would help them to promote their flagship paper brand 'Sirio Color' within the UK market. With the intention of allowing customers to experience the tactile characteristics and diverse colour palette of the range first-hand, Design Project developed a flat-pack box concept with die cut detail and foil print finish that both informs, inspires and engages.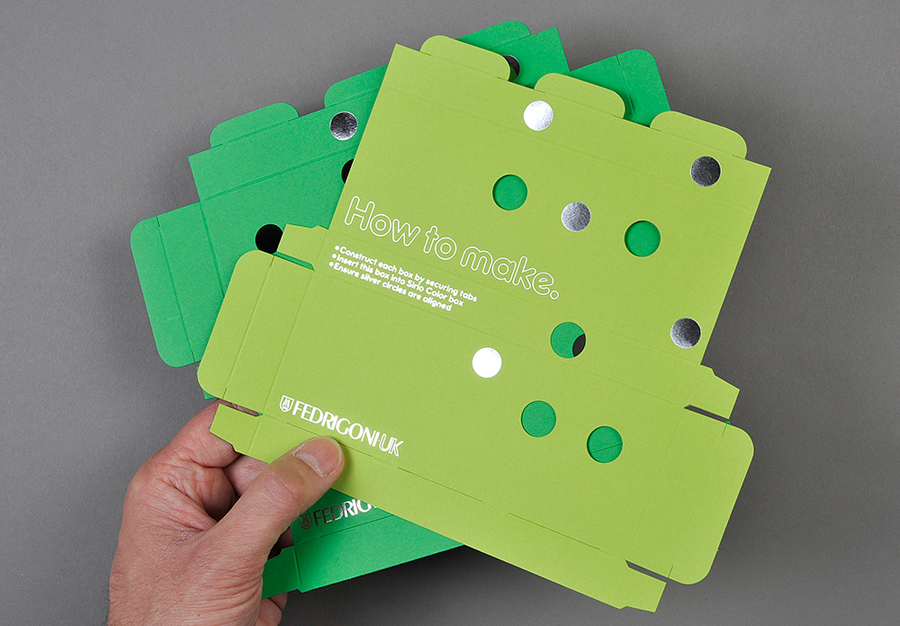 It is unusual to see paper samples from a manufacturer embrace dimensionality. Sent out flat-packed and utilising an element of self-assembly, Design Projects encourages an engagement that goes beyond colour, weight, surface texture and how well papers receive ink and finishes to also include structural considerations using creases and colour combination through die cuts.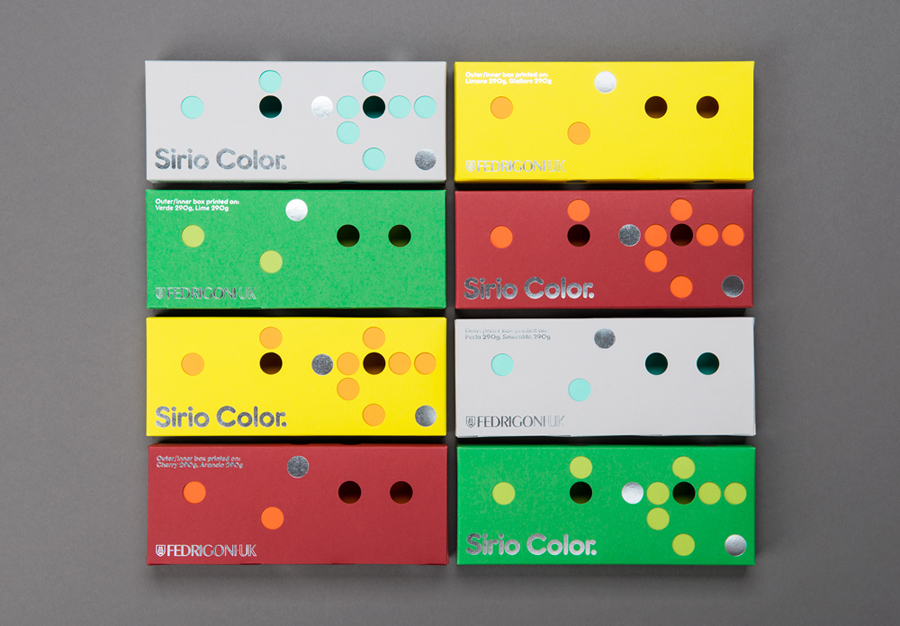 With the recent launch of Made Thought's work on Colorplan, G . F Smith's definitive sample pack The Collection, and Arjowiggins' The Paper Book, it is good to see Fedrigoni's approach standing up well as an alternative direction to sheet based sample books and giving consideration to projects that might include a three-dimensional component or multiple paper colours. It lacks some of the utilitarian nature of bound samples of standardised paper sizes that can be shelved easily, but as a campaign piece, is playful and memorable. Created in 2010 this project was reshot as part of Design Project's recent site launch, check it out here or see More from Design Projects on BP&O.
Design: Design Project. Opinion: Richard Baird