A-TO-B by Stockholm Design Lab
Opinion by Richard Baird Posted 1 February 2016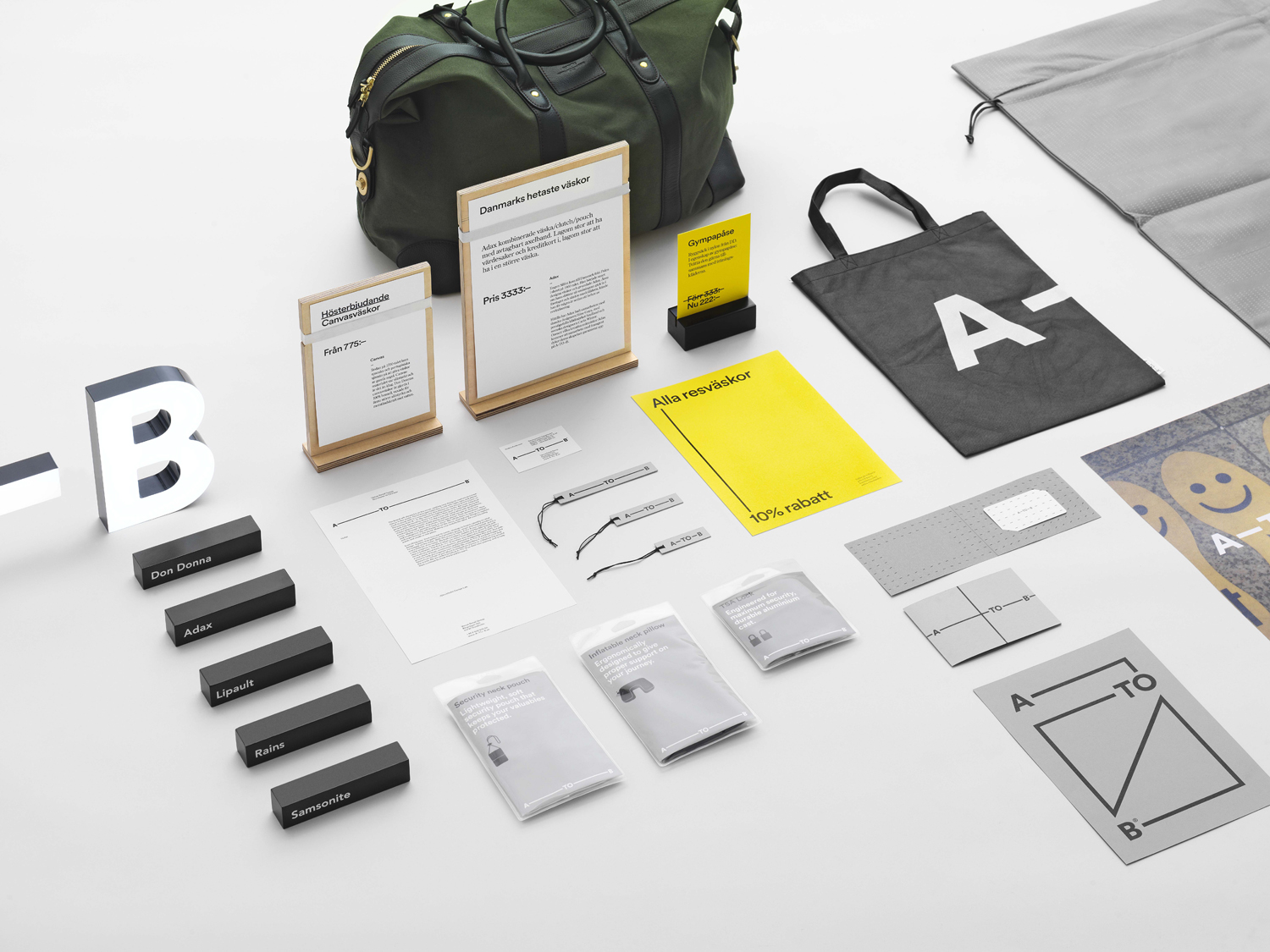 A-TO-B is a retail destination dedicated to all things travel. It curates and sells smart practical products for the modern traveller, complimented by insight and advice. Whether it be an around the world trip or the daily commute, a preference for small private labels or well-known bag brands, A-TO-B has it covered.
Venue Retail Group—owners of A-TO-B and over 150 shoe, bag and accessory stores throughout Denmark, Finland, Iceland, Norway and Sweden—approached Stockholm Design Lab to work on naming, strategy and graphic identity, and to develop a new and refreshing retail experience.
Although this project went out towards the end of last year, Stockholm Design Lab have kindly been in touch with new images. These document the extent of the project, include shots of product cards, packaging, tote bags, posters and swing tags, and take a better look at the adaptable system that links these.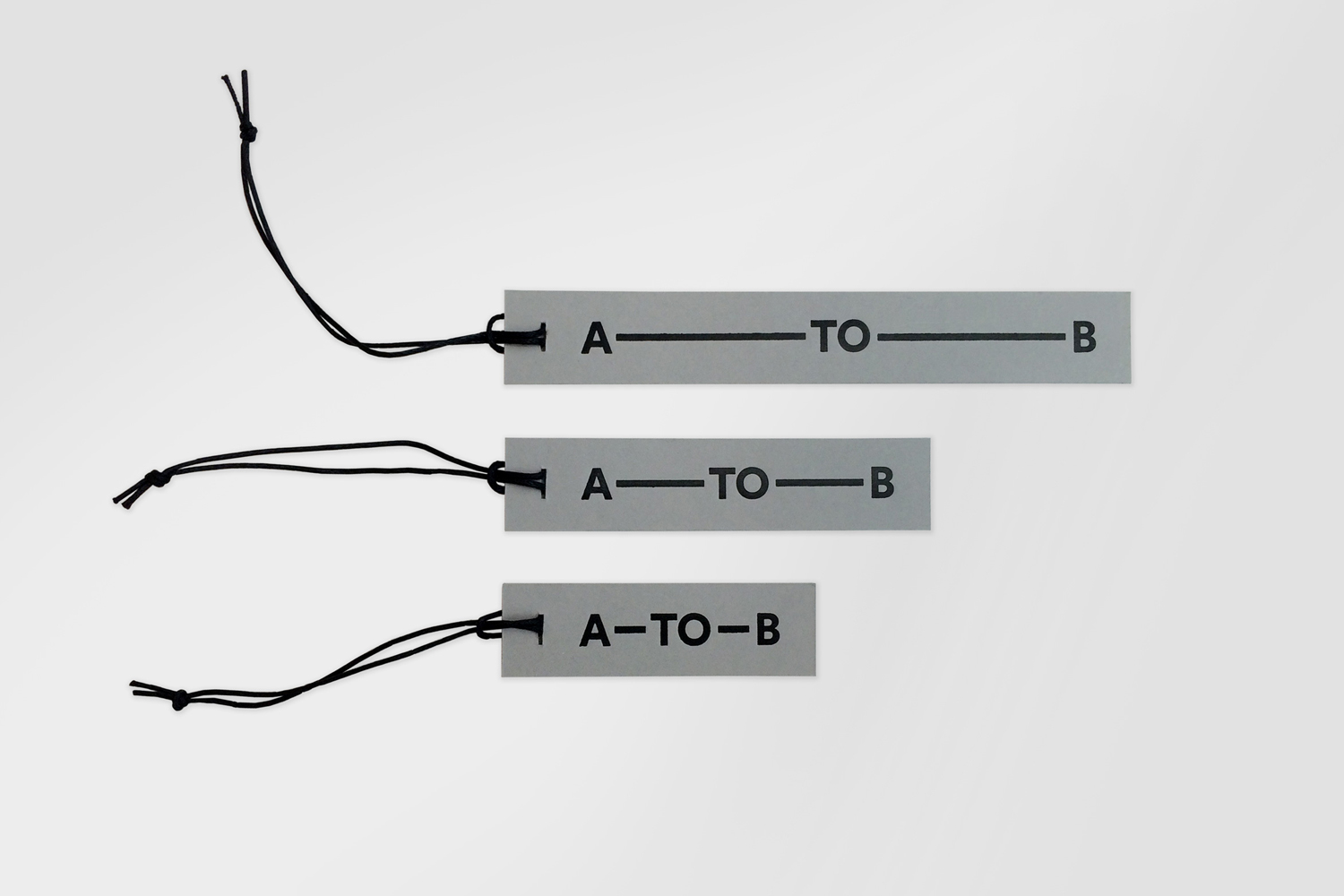 Stockholm Design Lab have appropriated a very basic and universal concept, going from A to B, and honours its simplicity with an aesthetic restraint. The studio manages to balance an unmistakable hardwearing utility in the economy of type, ink, paper and form, but from this, also draws out opportunities for a lot of variation and moments of play and character.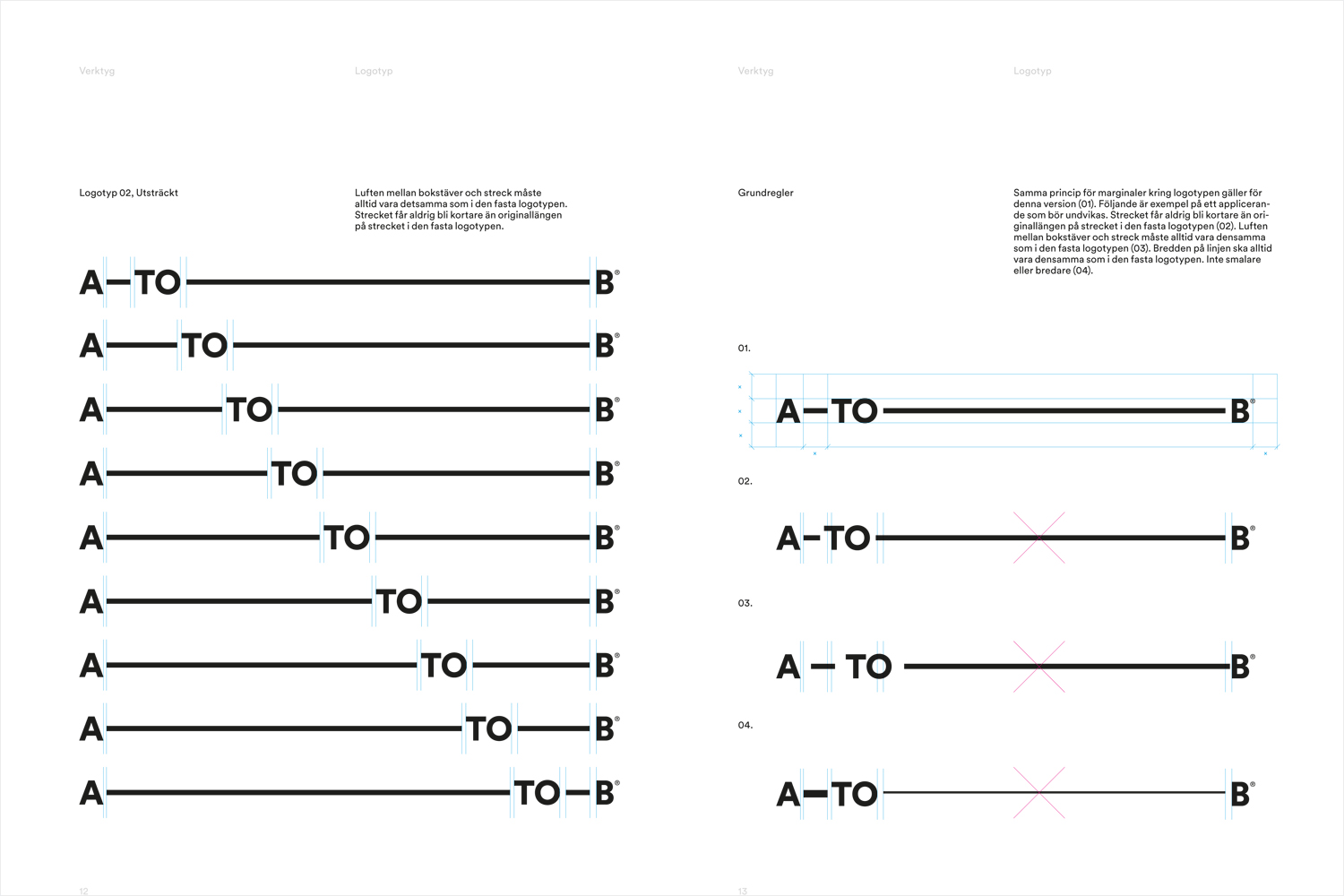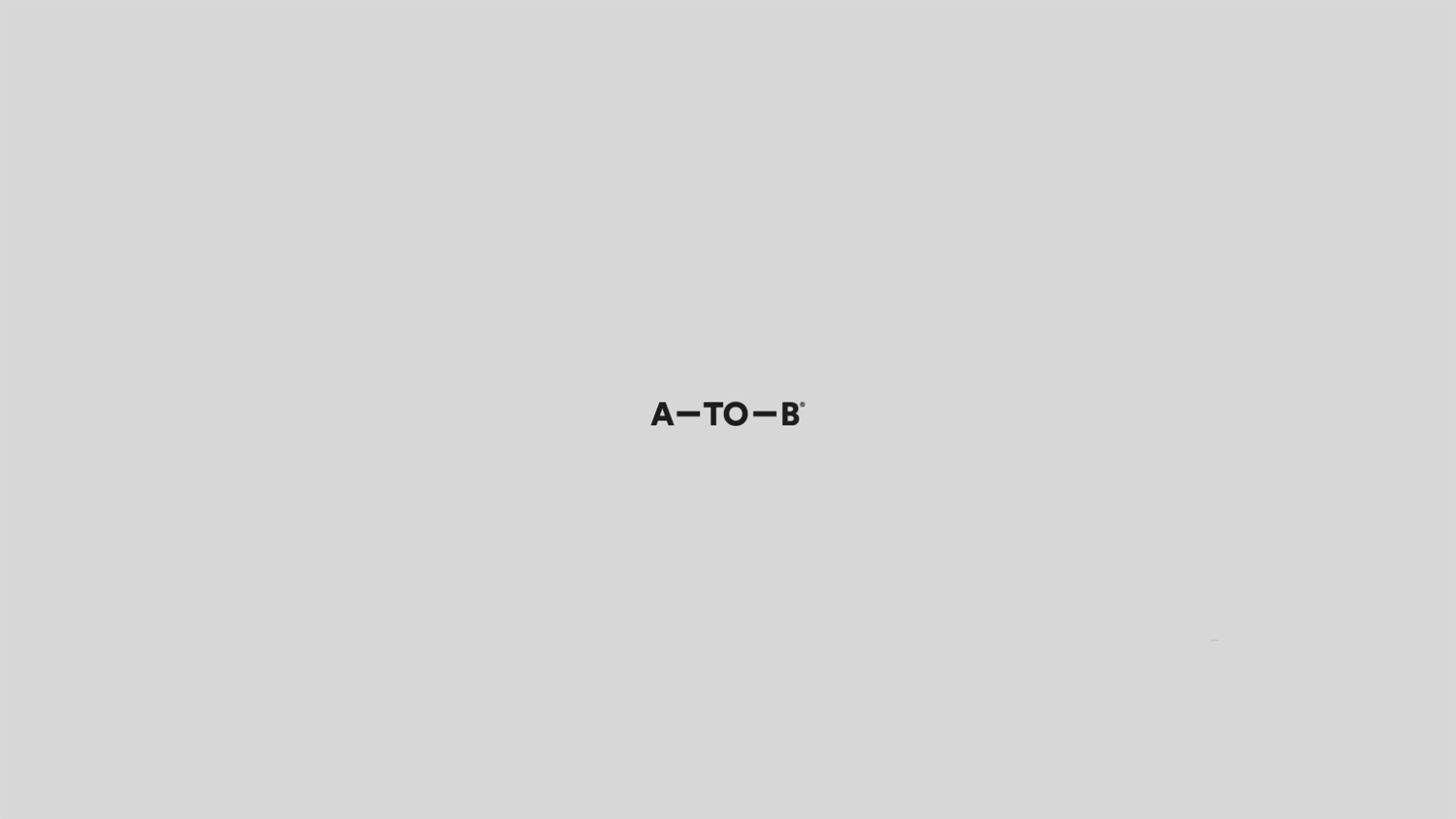 As you might expect from a retailer specialising in all things travel, movement plays a key role, and is expressed through both animated and static assets.
The dynamic but horizontally constrained nature of the logo, which expands and contracts depending on a whole host of contexts, is juxtaposed alongside patterns with the wave-like qualities of wind currents or topography (check out the tissue paper).
The lightness but density of these lines introduce contrast to the weighty and robust qualities of the logo, yet share a favour for the monolinear, and add a neat layer of texture and a sense of motion to print. These waves are applied in an interesting and compelling manner across hordings, as though air is being sucked and twisted along the path of a traveller, and connect information.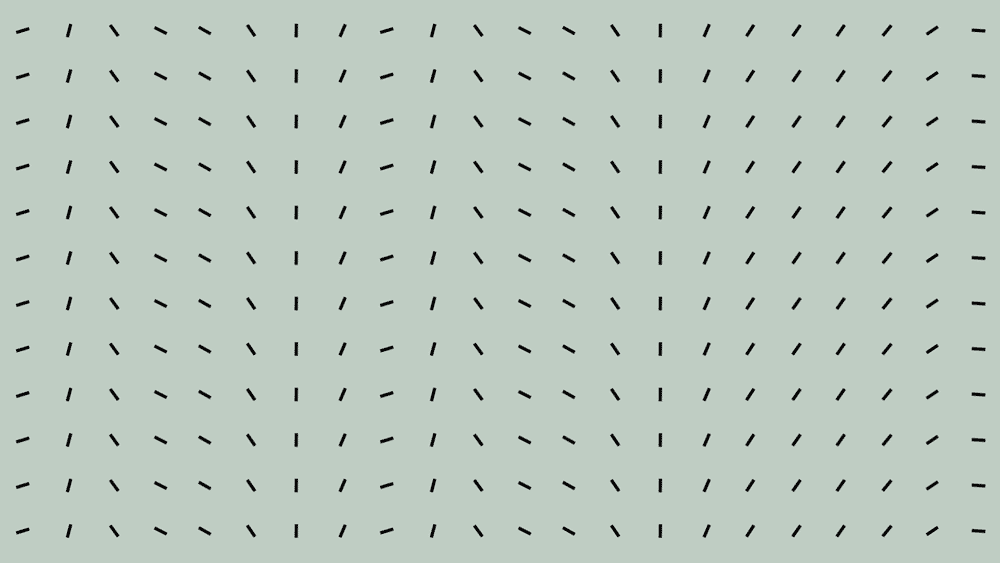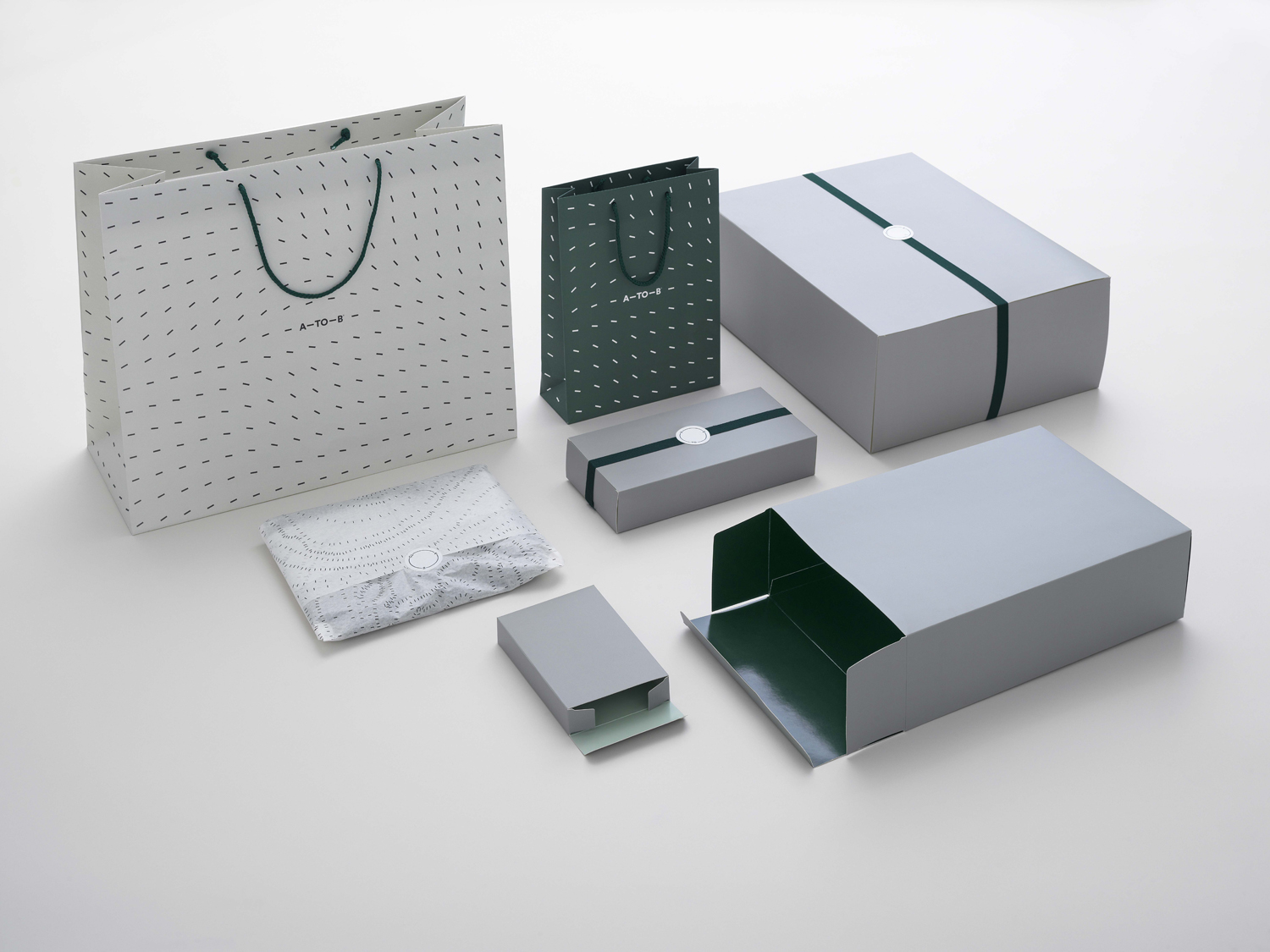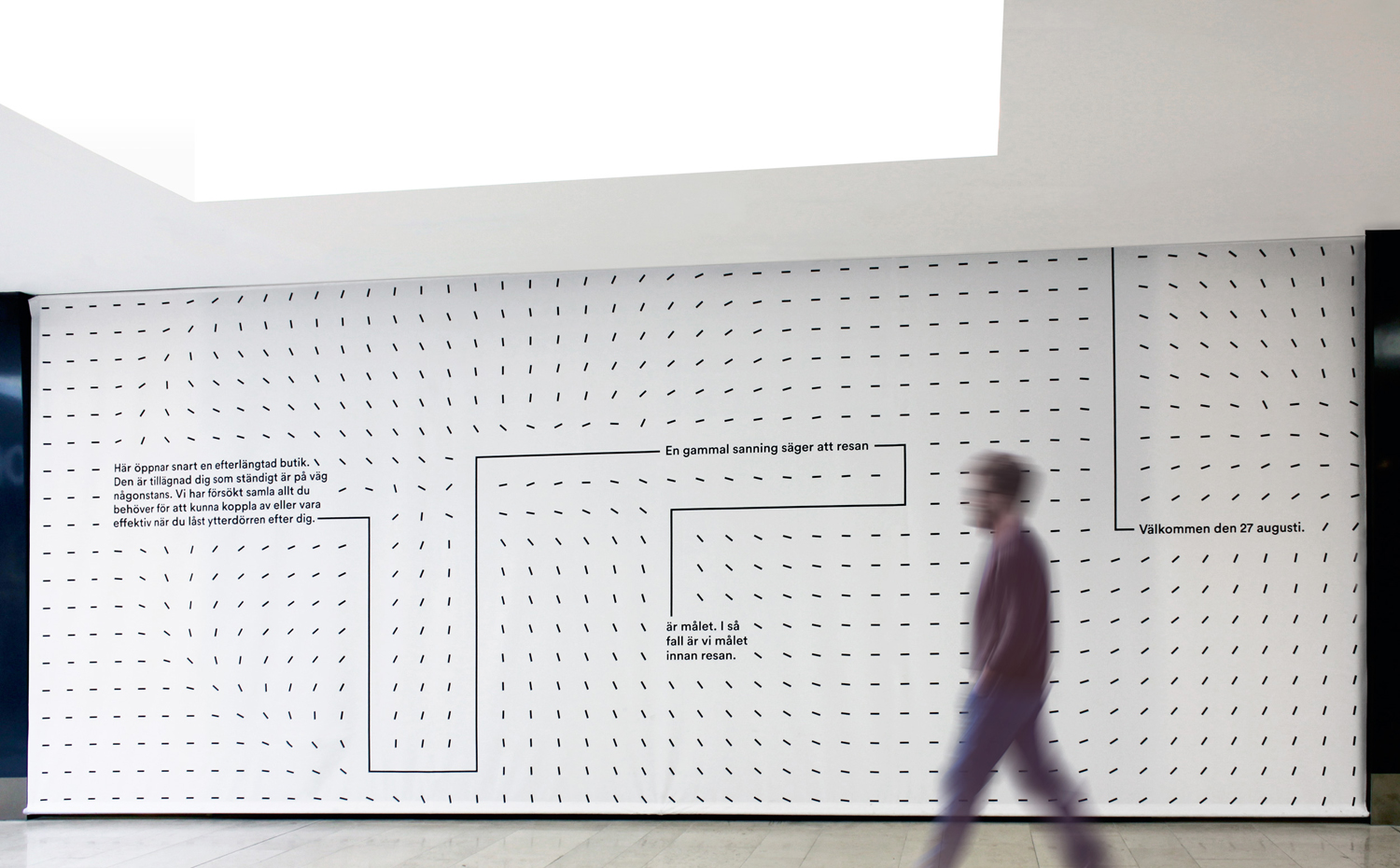 The type choice feels current and relevant in its balance of practicality and warmth, and its typesetting and black ink across the product cards clear, concise and well-weighted alongside plenty of white space. The light wood and white rubber band, and a serif and sans-serif combination plays with the perceptions of quality, value, craft, and functionality.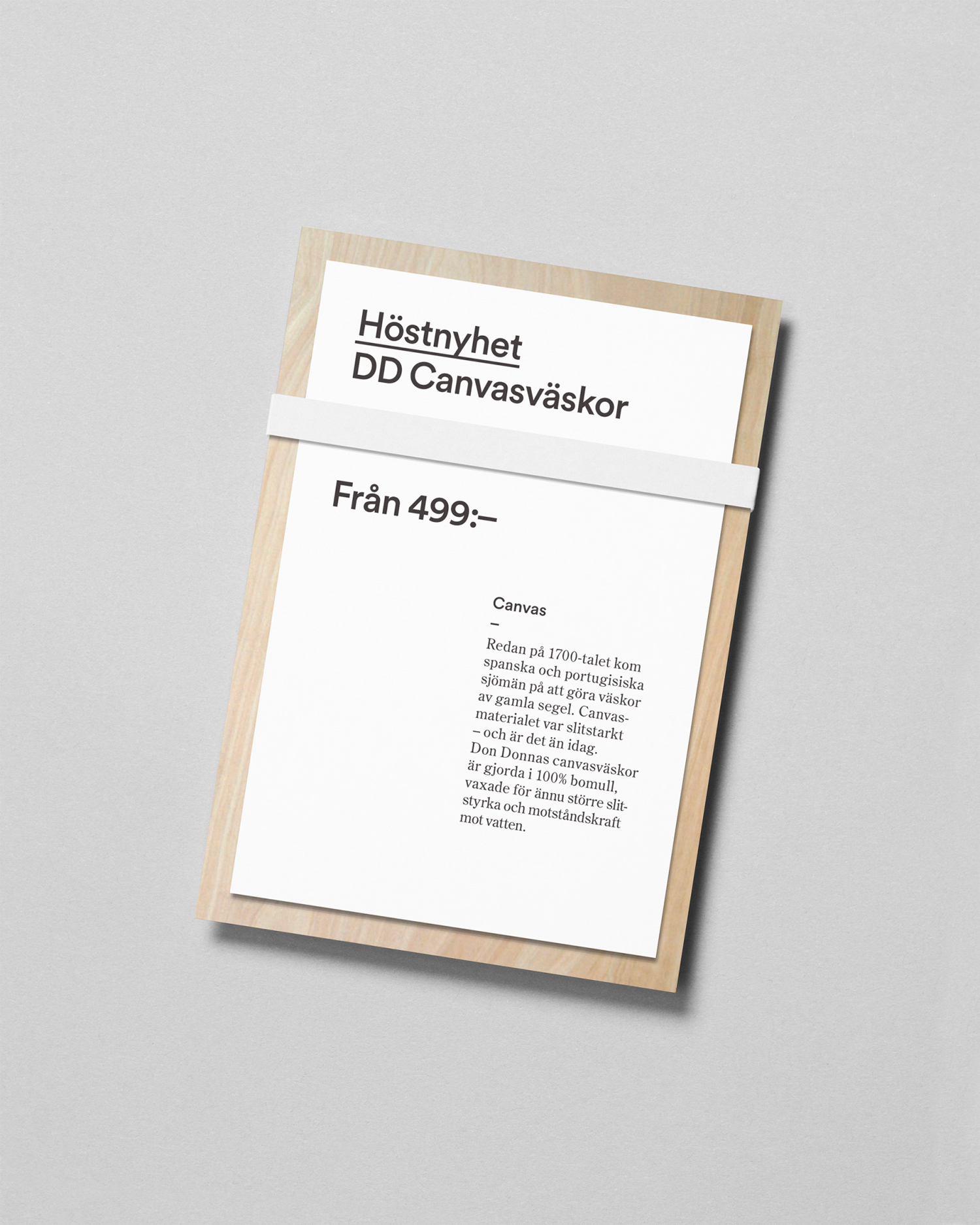 The posters begin to take the logo in a more playful and distinctive direction, although presently, these appear as examples of future possibilities, rather than anything grounded in a specific communicative intention, or able to suggest how their impact from a distance may be complimented by information up close. A bright yellow marks sales boards from an identity predominantly built from white, grey and black, adding a conviviality in keeping with the paths of the posters.
Individually, many of the details are familiar; the extending logo, the patterns, serif and sans-serif combination, and the mounting of product cards on wood, yet together, these feel distinctive and grounded in a contemporary utility and sense of travel, they live up to a Scandinavian simplicity but have room for personality without detracting from product.
Design: Stockholm Design Lab. Opinion: Richard Baird.