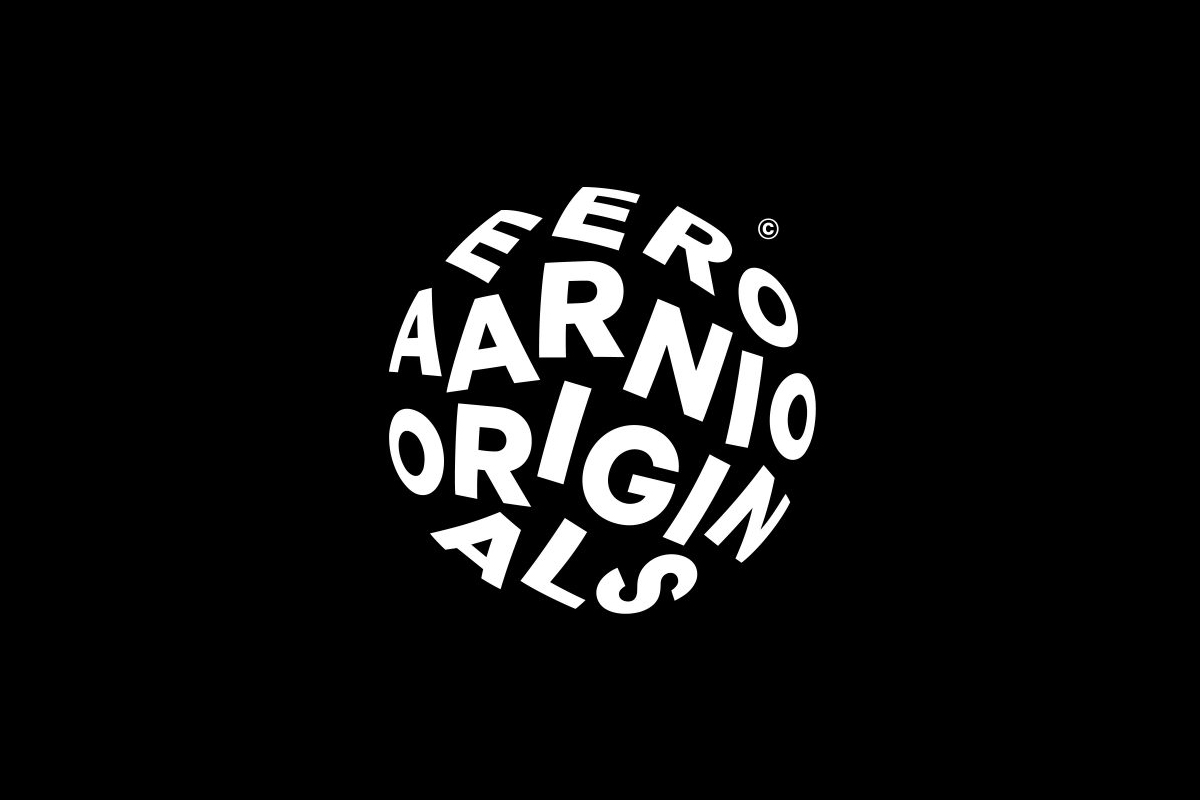 Eero Aarnio is a Finnish designer and one of the great innovators of modern furniture design. He is perhaps best know for his Ball, Bubble and Puppy toy, and his pioneering use of plastics and fibreglass during the 60's. 2016 saw the release of a book that celebrates much of Eero Aarnio's work, selected from a portfolio that spans several decades, and also includes insight into his life. Scandinavian graphic design studio Bond were responsible for design, and delivered a bright, playful, typographical expression that shares a lot in common with the life and work of Eero Aarnio. Bond followed this up later in 2016 with a new logo for Eero Aarnio Originals, the manufacturer of Aarnio's original designs.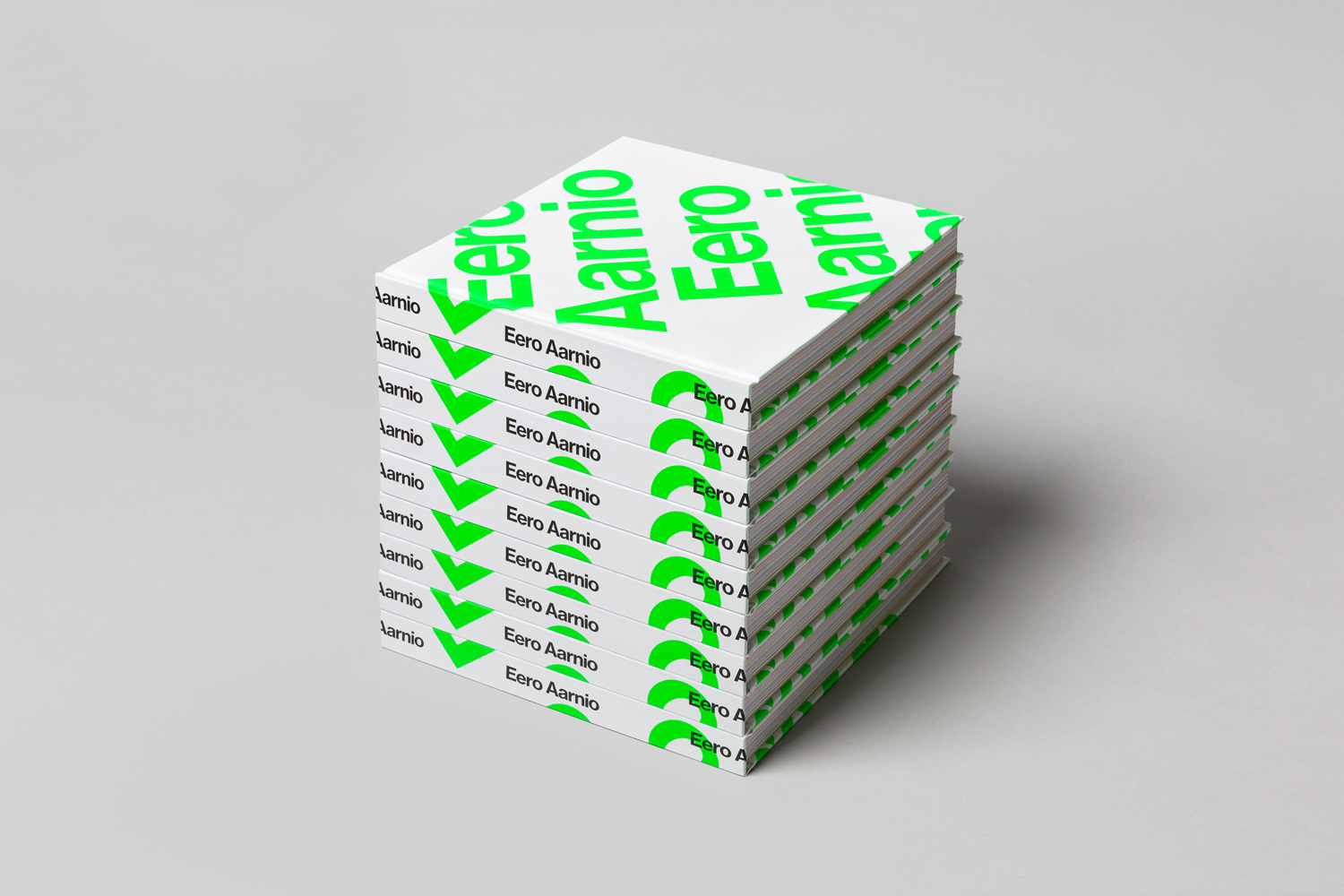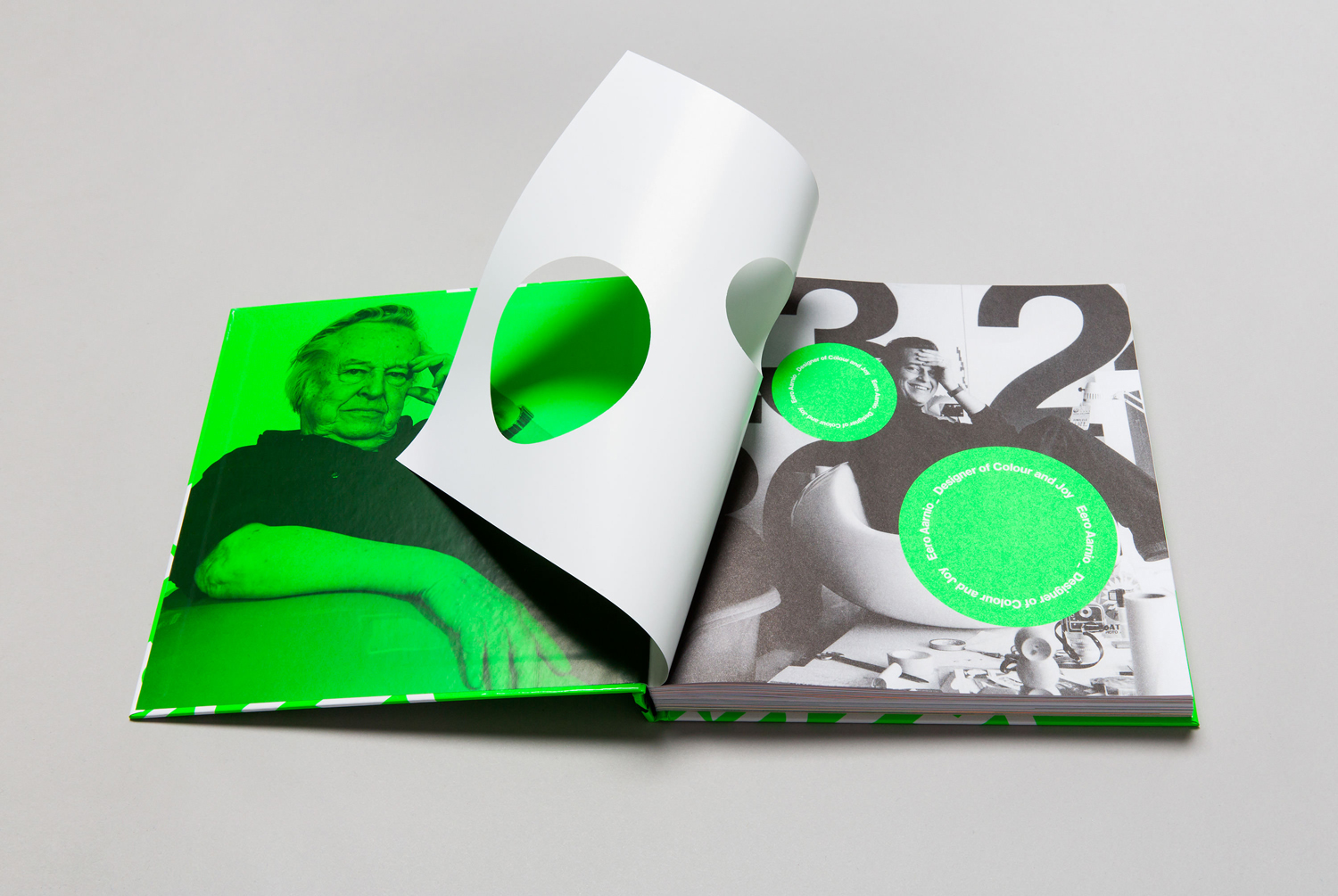 Much like the furniture and products designed by Eero Aarnio in the 1960's, Bond's work draws play from functionality, finding common ground in the international graphic style of the period and a shared modernist spirit. This is expressed in the variety of ways Neue Haas Grotesk has been typeset, the use of geometric form that proliferates the book, both framing and punctuating image and breaking up text, and the use of grids, colour and photography.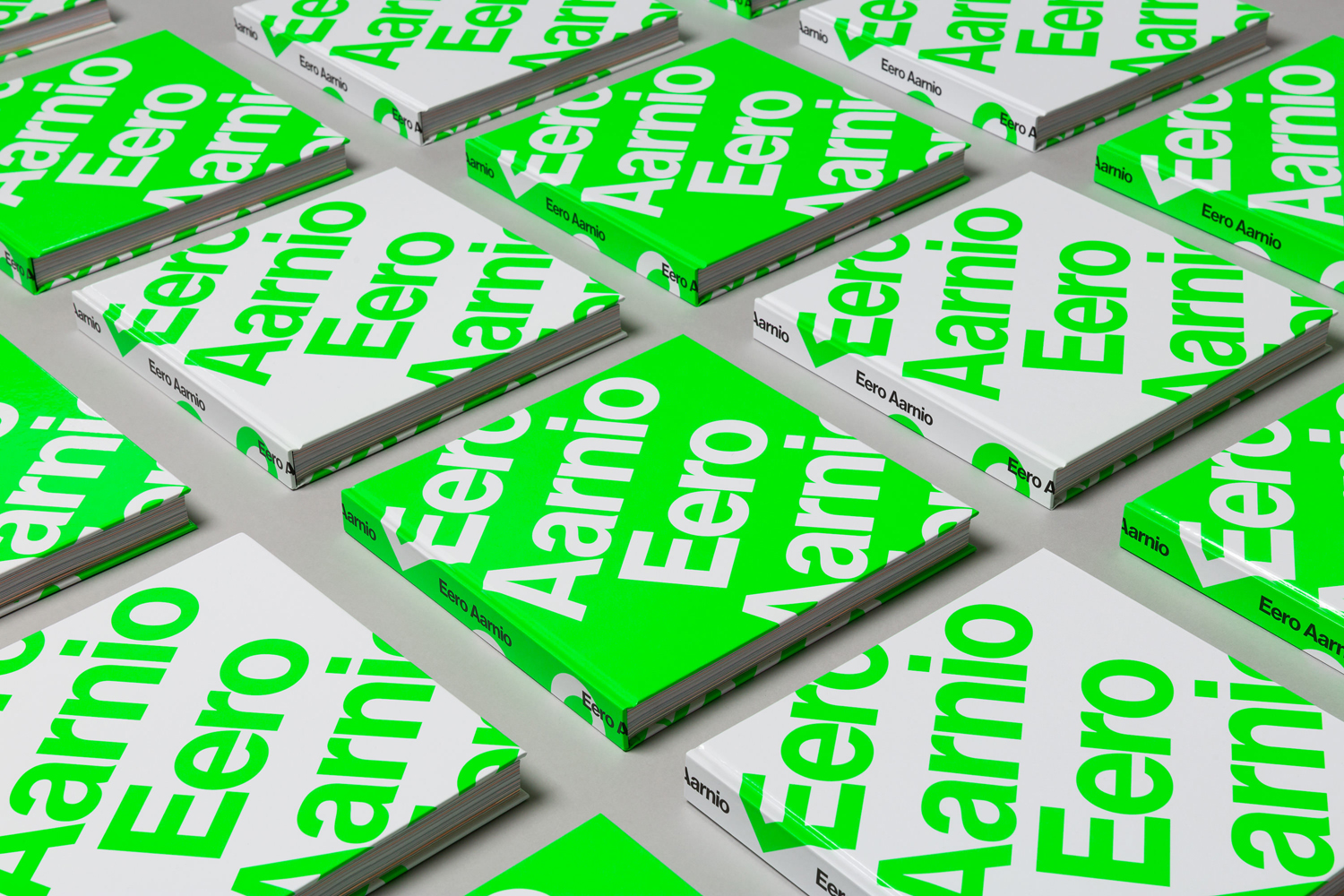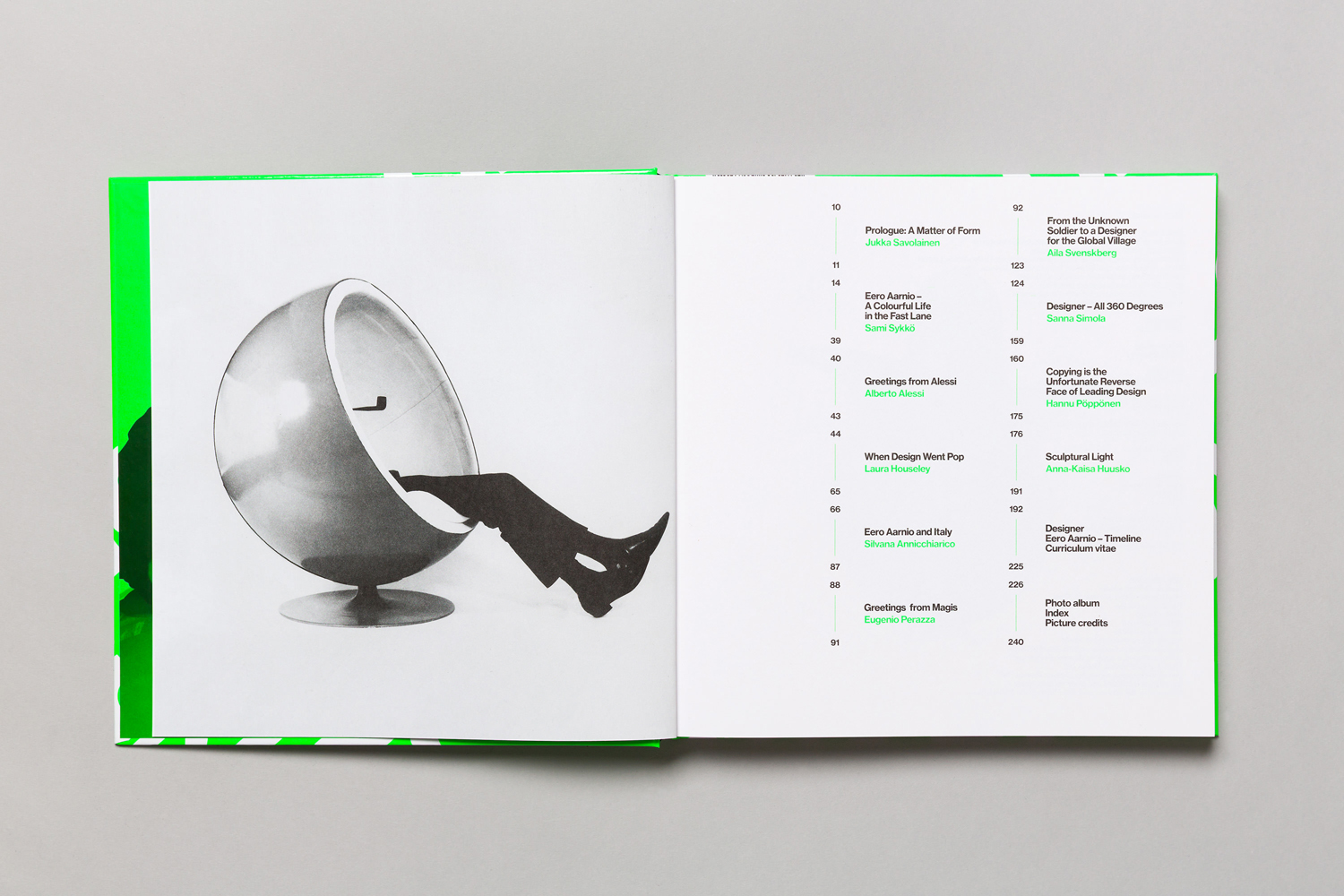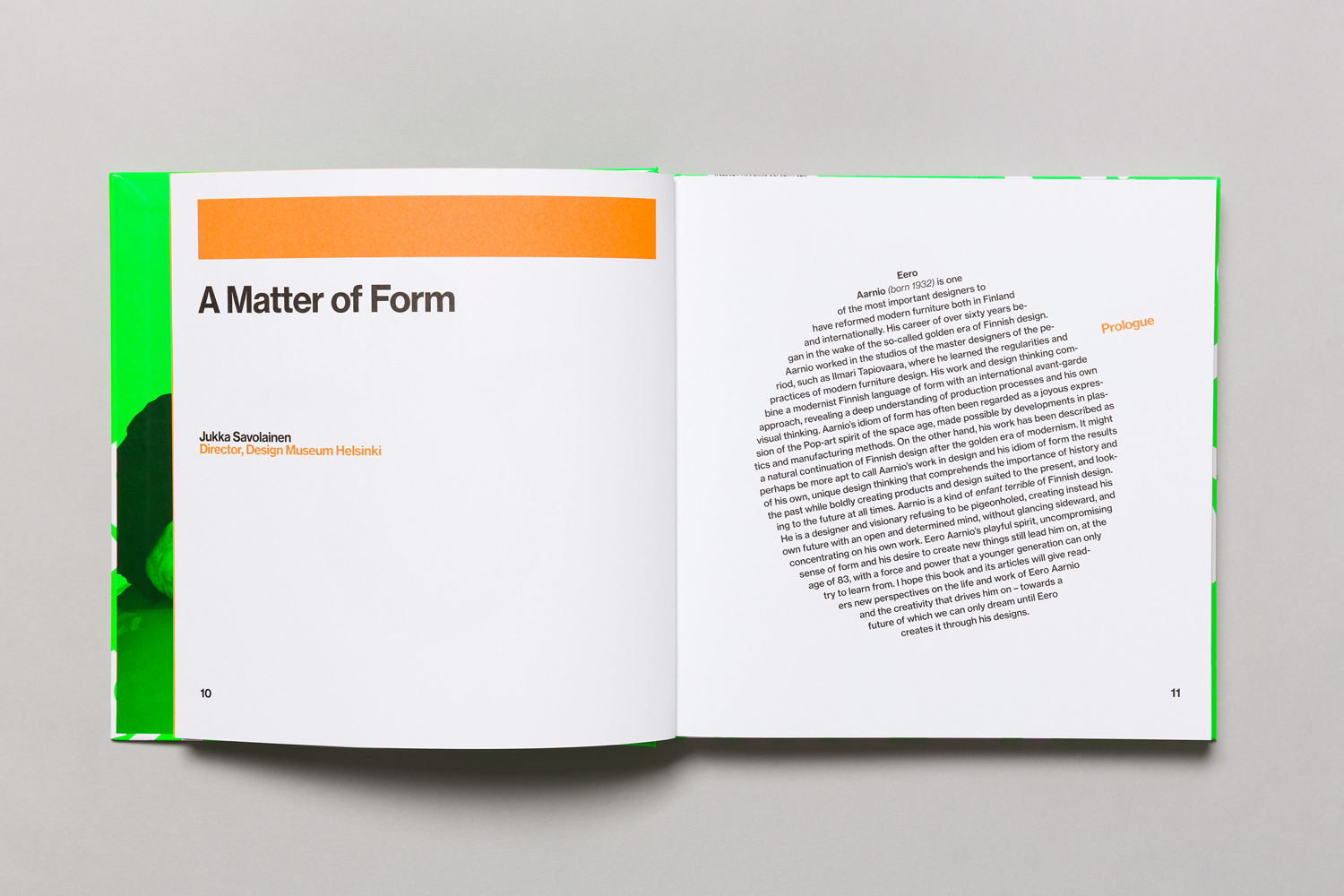 Fluorescent ink provides significant initial impact from a distance, and provides contrast to old black and white photography on the interior. While the choice of colour may appear, in this time, rather current and on-trend, it feels very much a reflection of the emerging material technologies and print communication of 50s and 60s.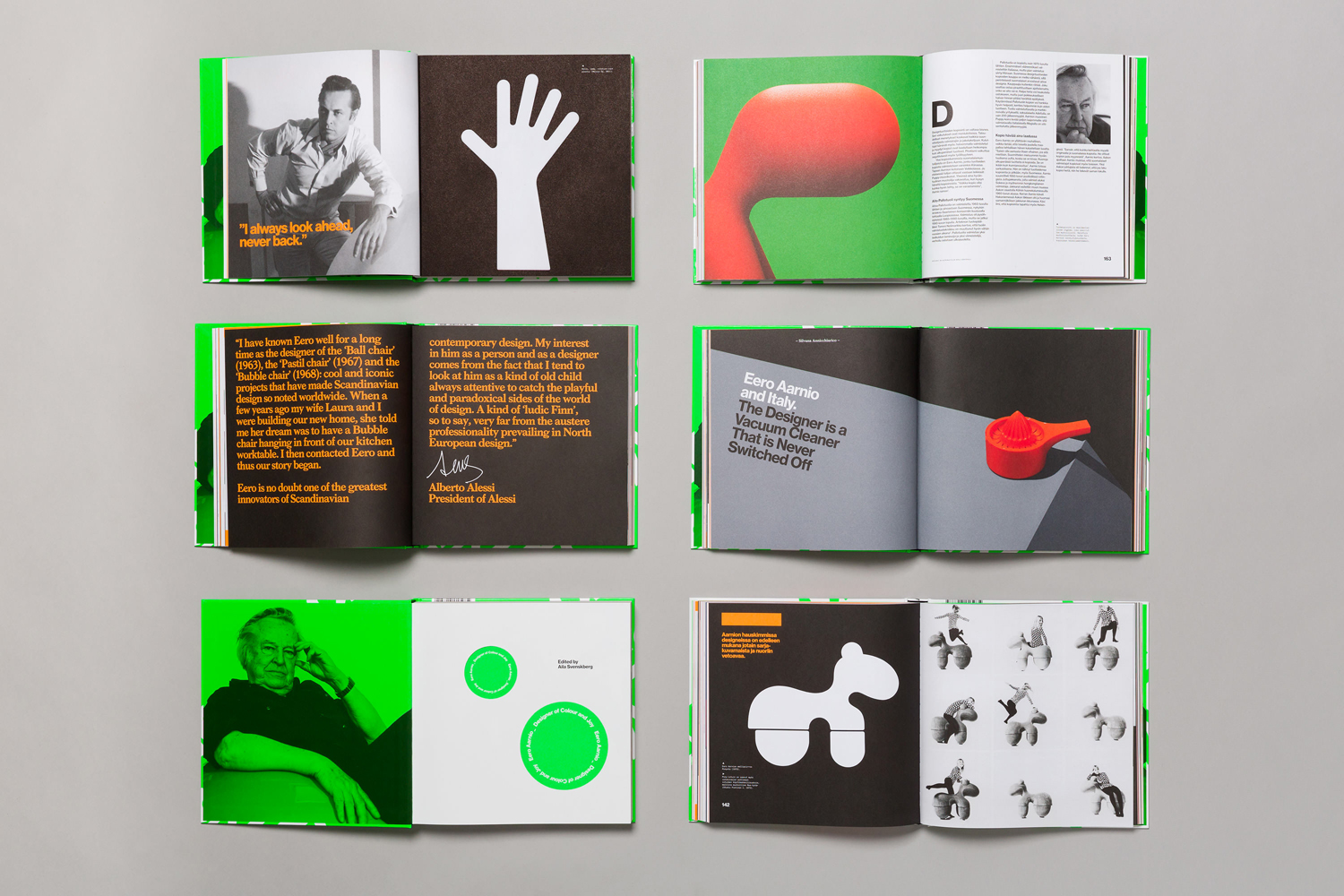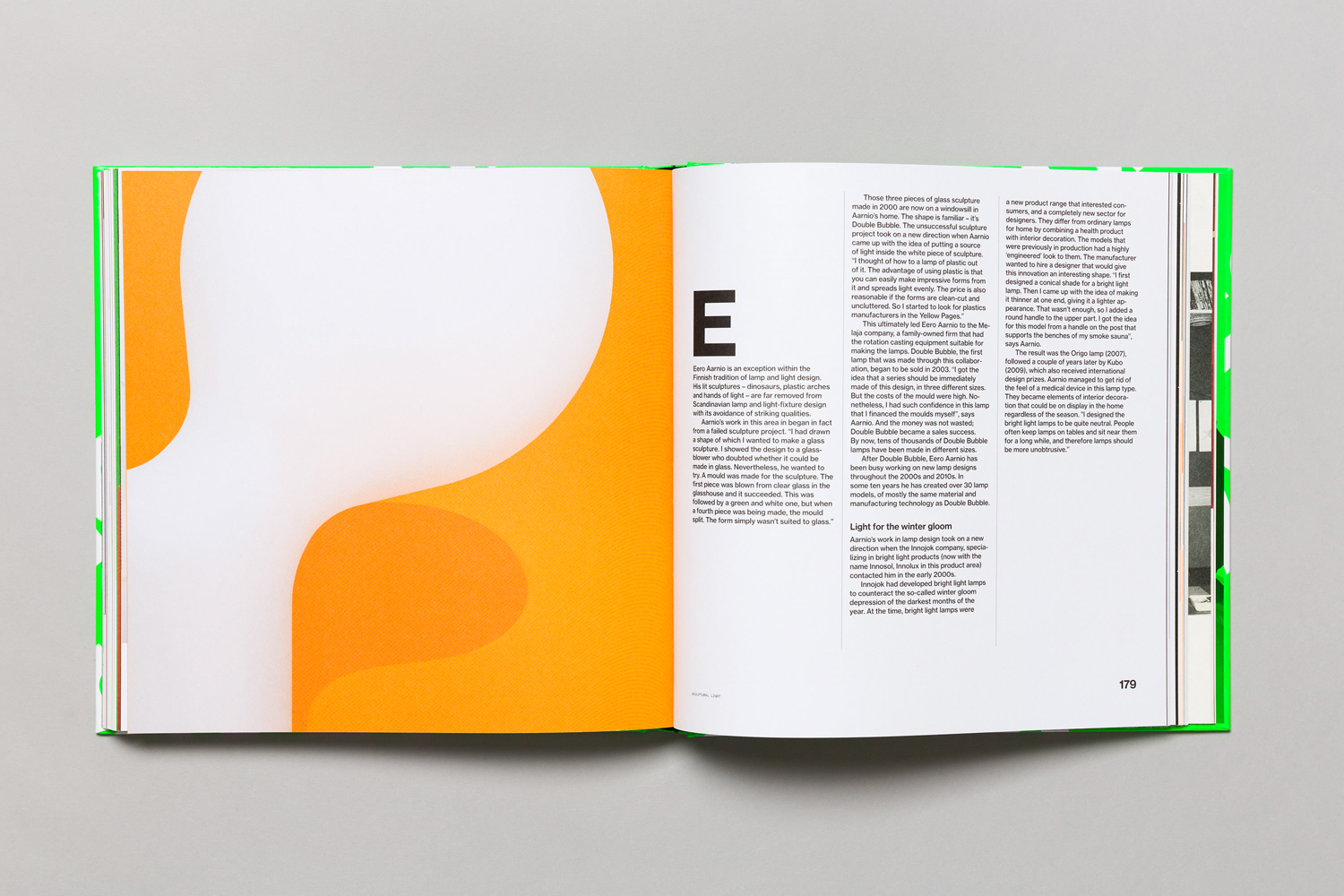 Although the book is a retrospective, colour, typesetting and the use of form does a good job of conveying some of the personality of Eero Aarnio, the character and aesthetic qualities his products, the spirit of the time, but also the present fascination with his work and its continued influence. This continues through to the logo for Eero Aarnio Originals, the manufacturer of Aarnio's original designs, in the playful arrangement of type within a circle, inspired by Aarnio's most iconic design, the Ball Chair. More from Bond on BP&O.
Design: Bond. Photography: Carl Bergman. Opinion: Richard Baird. Fonts Used: Neue Haas Grotesk.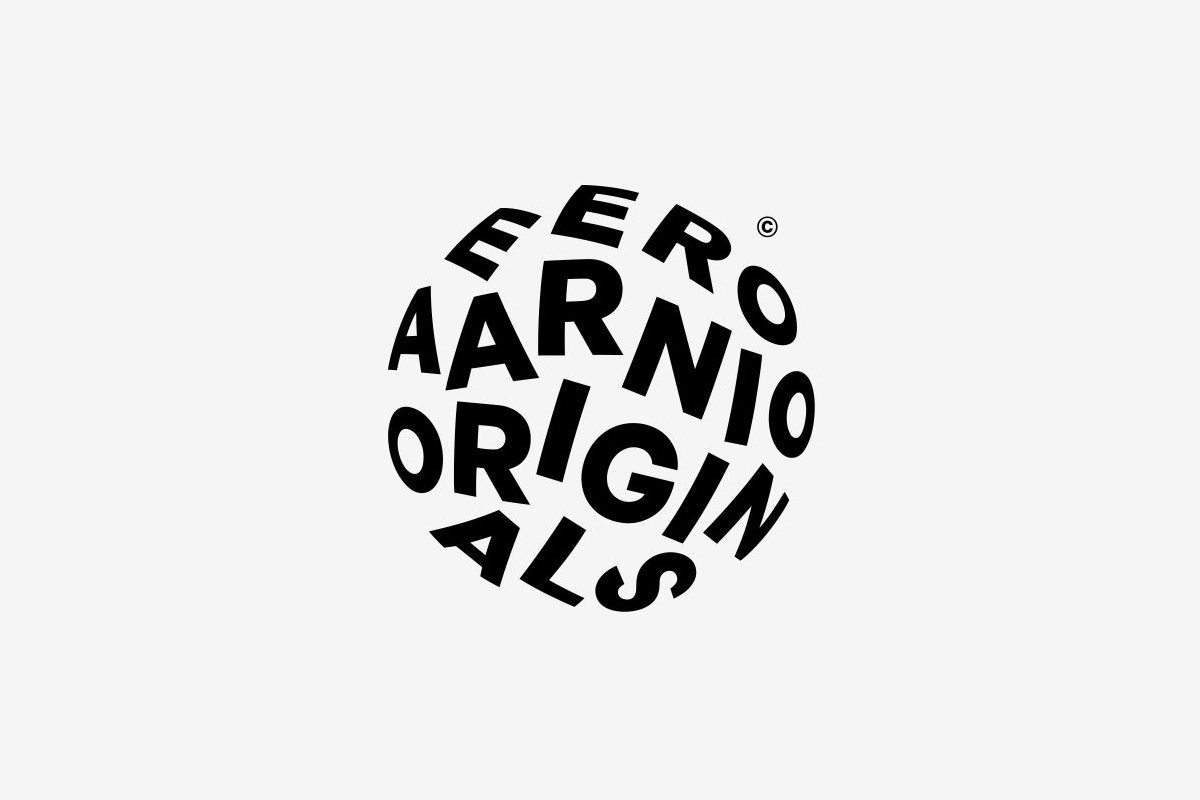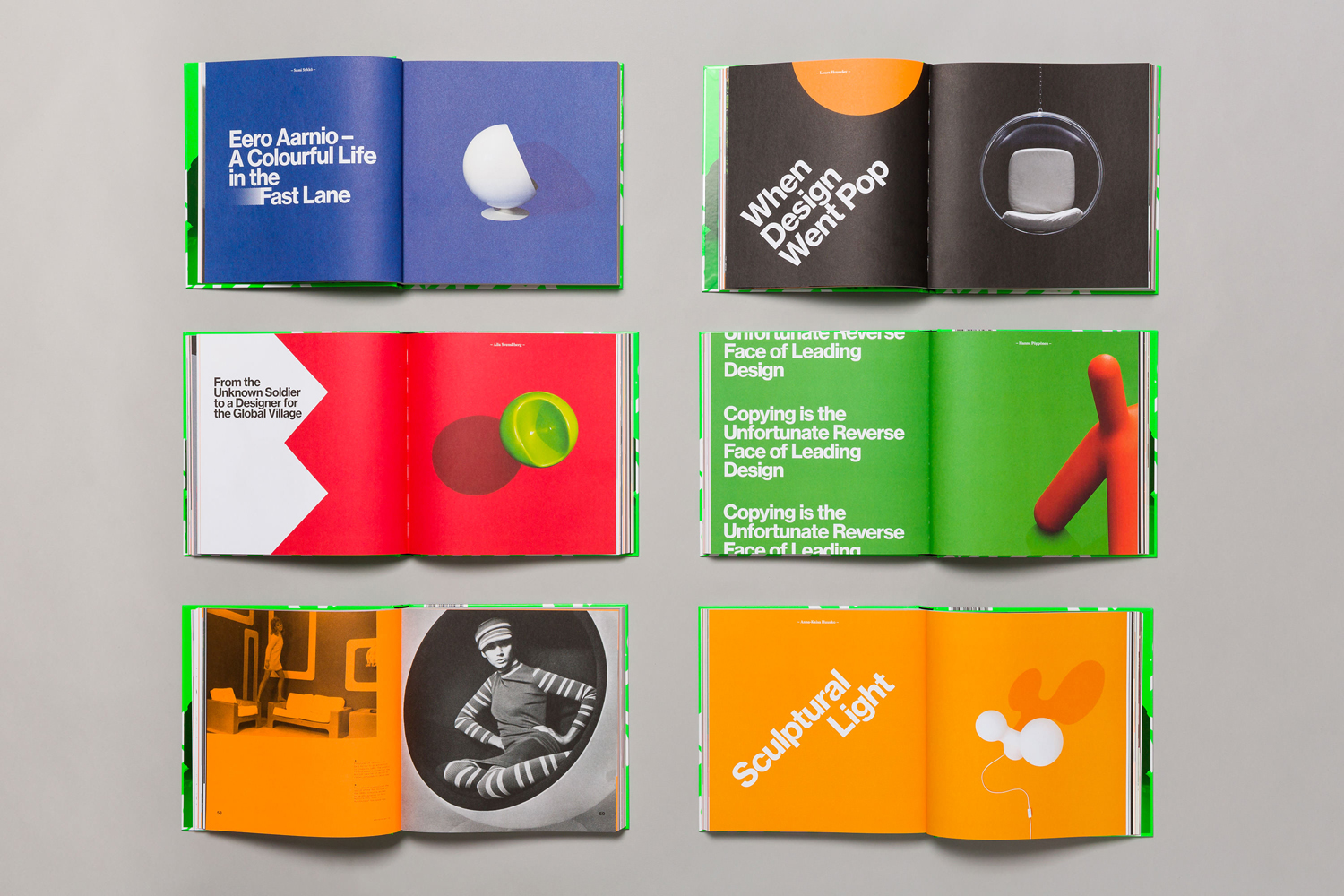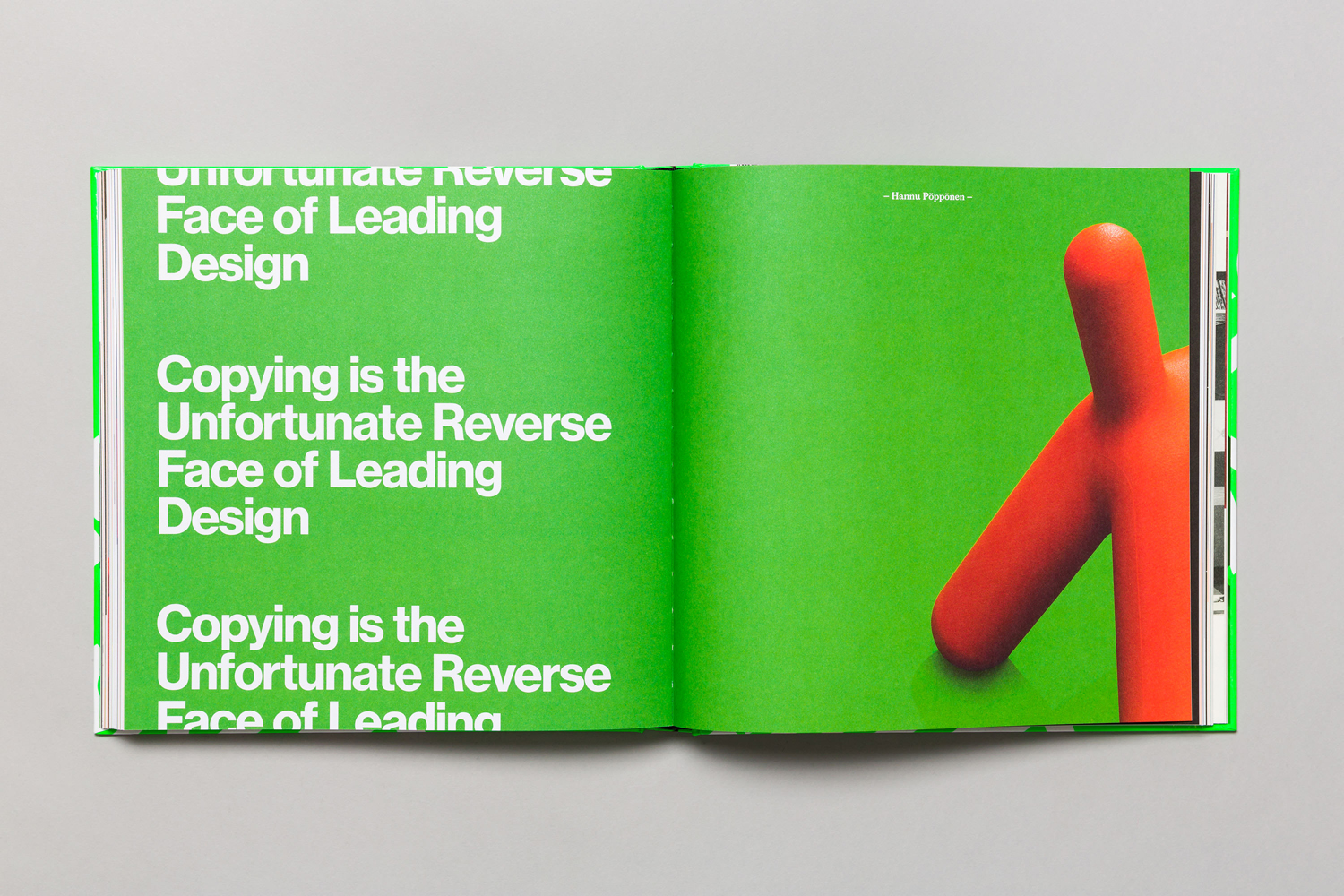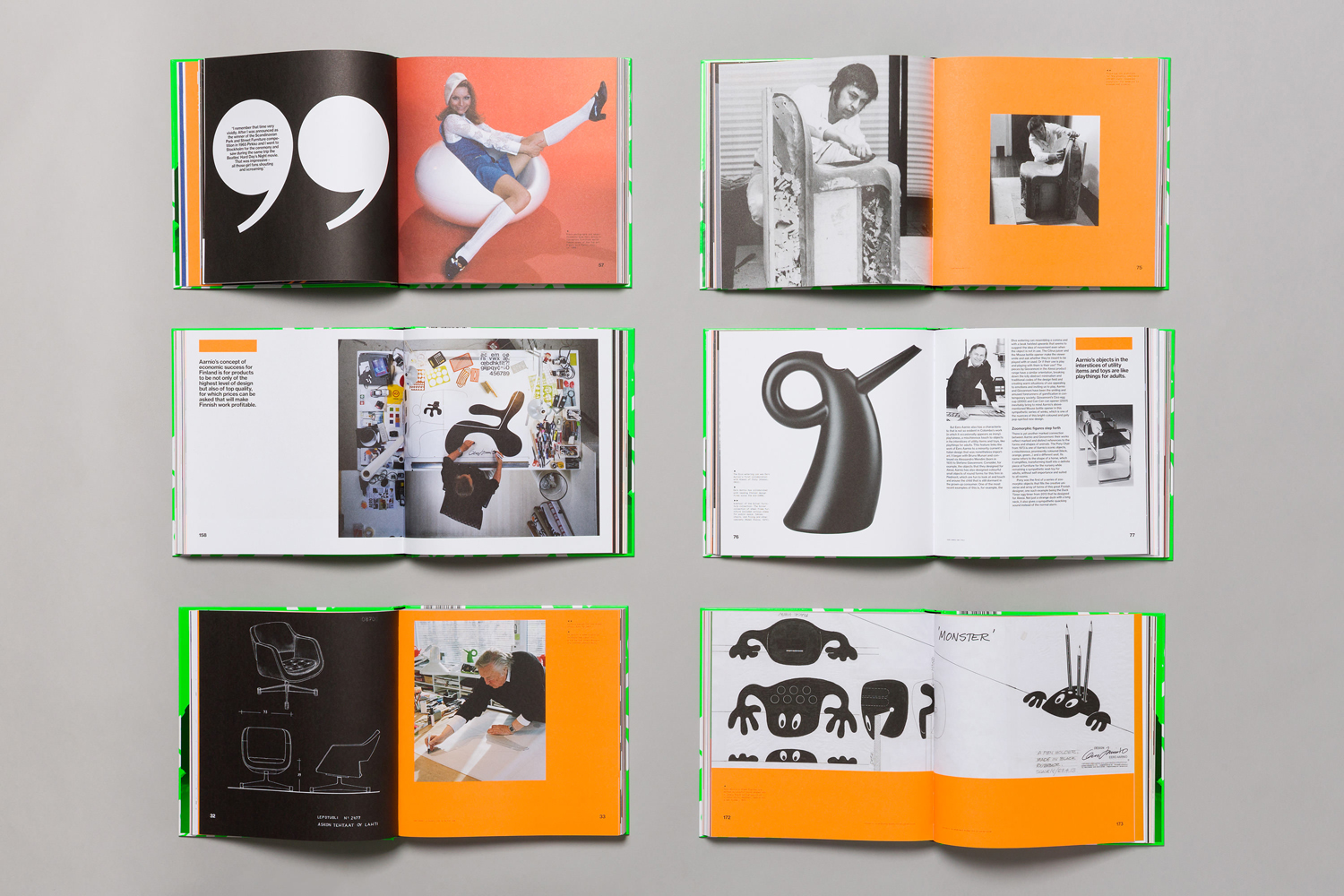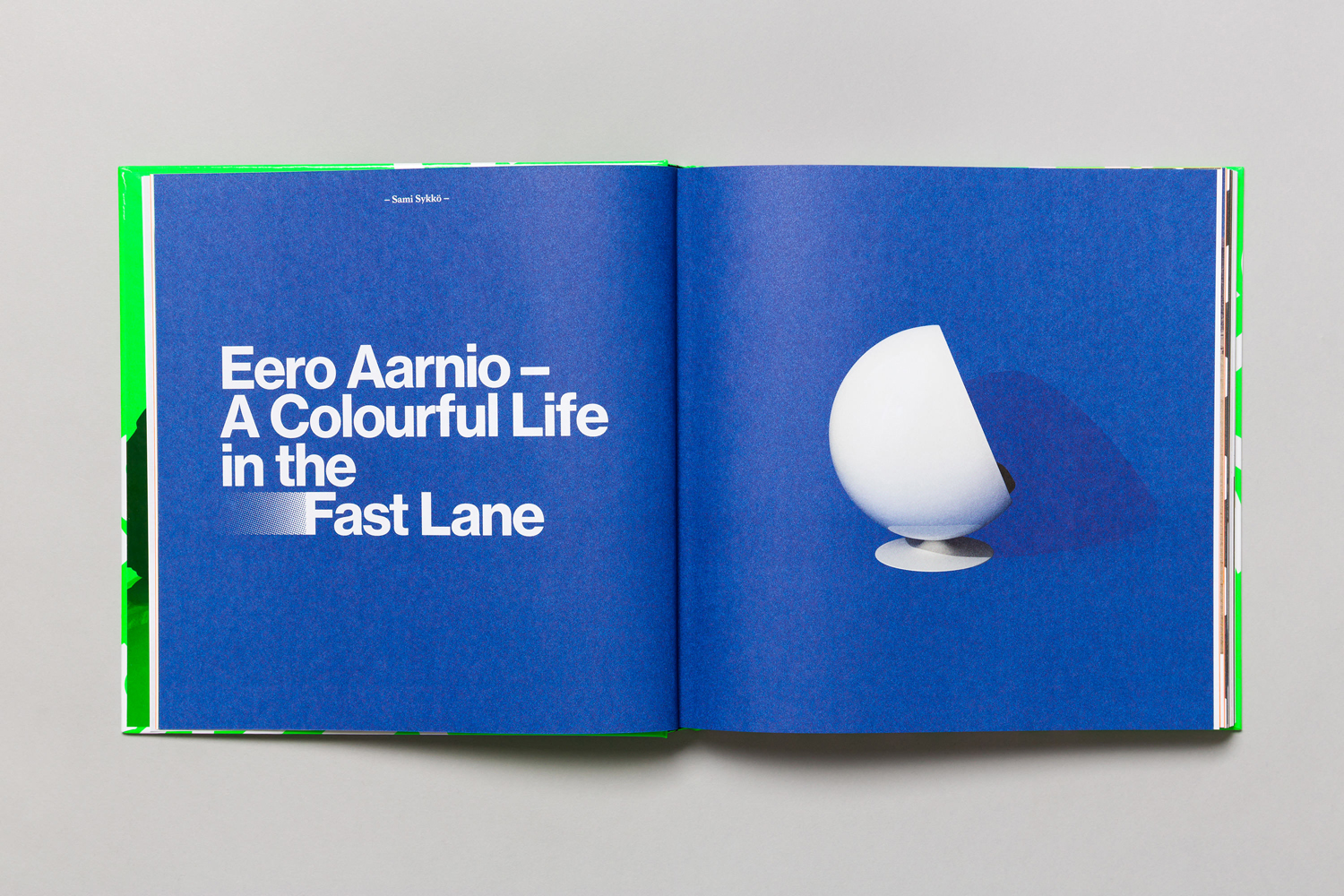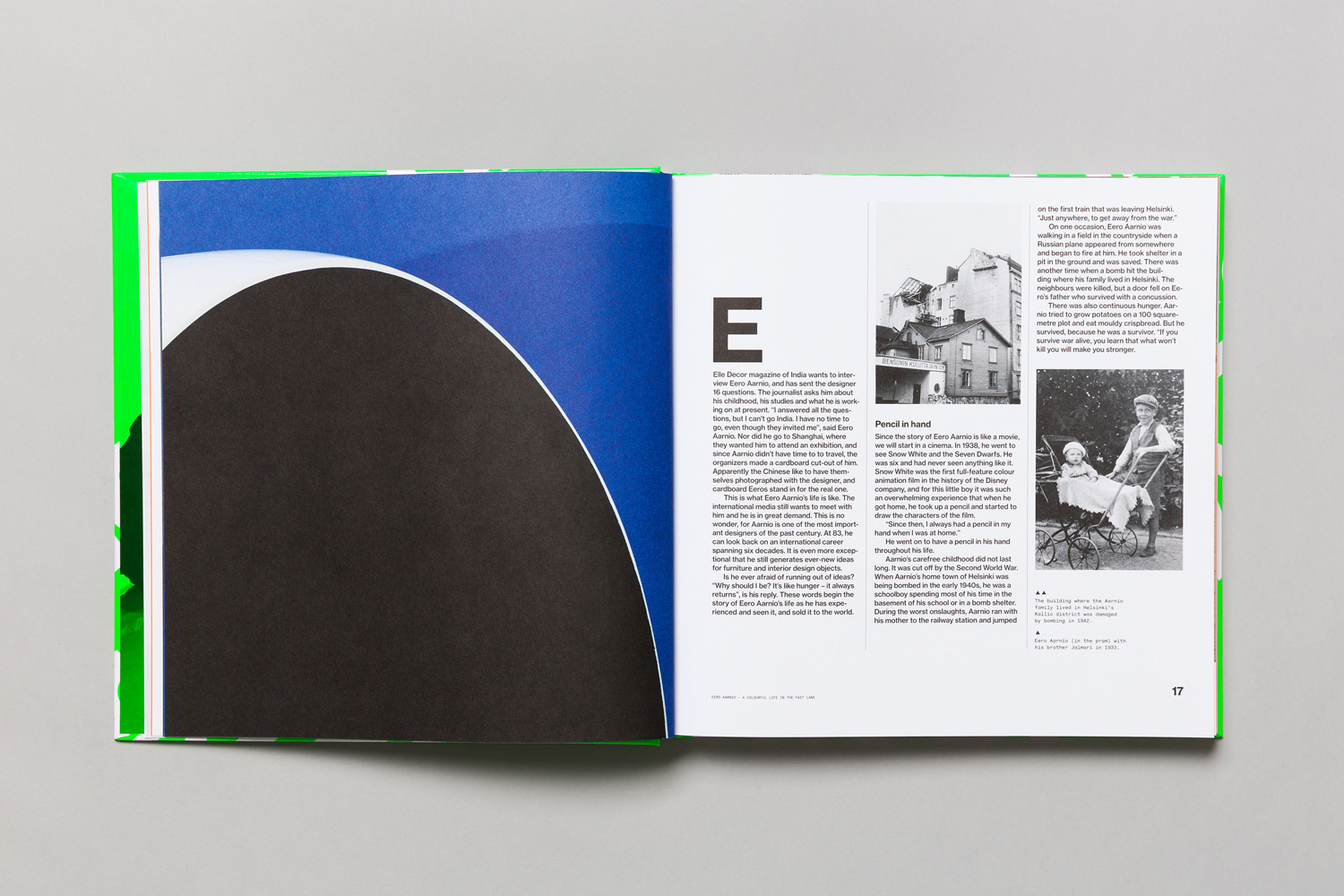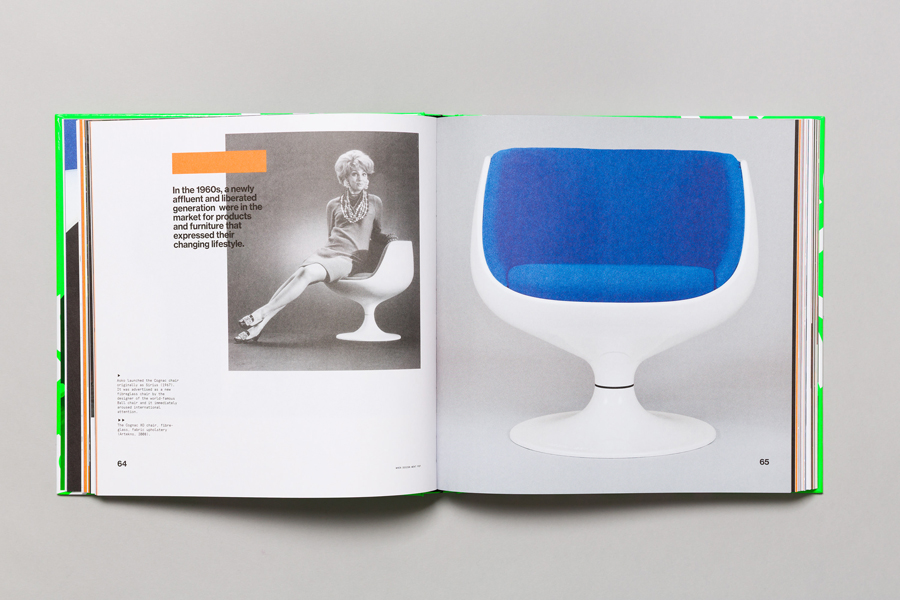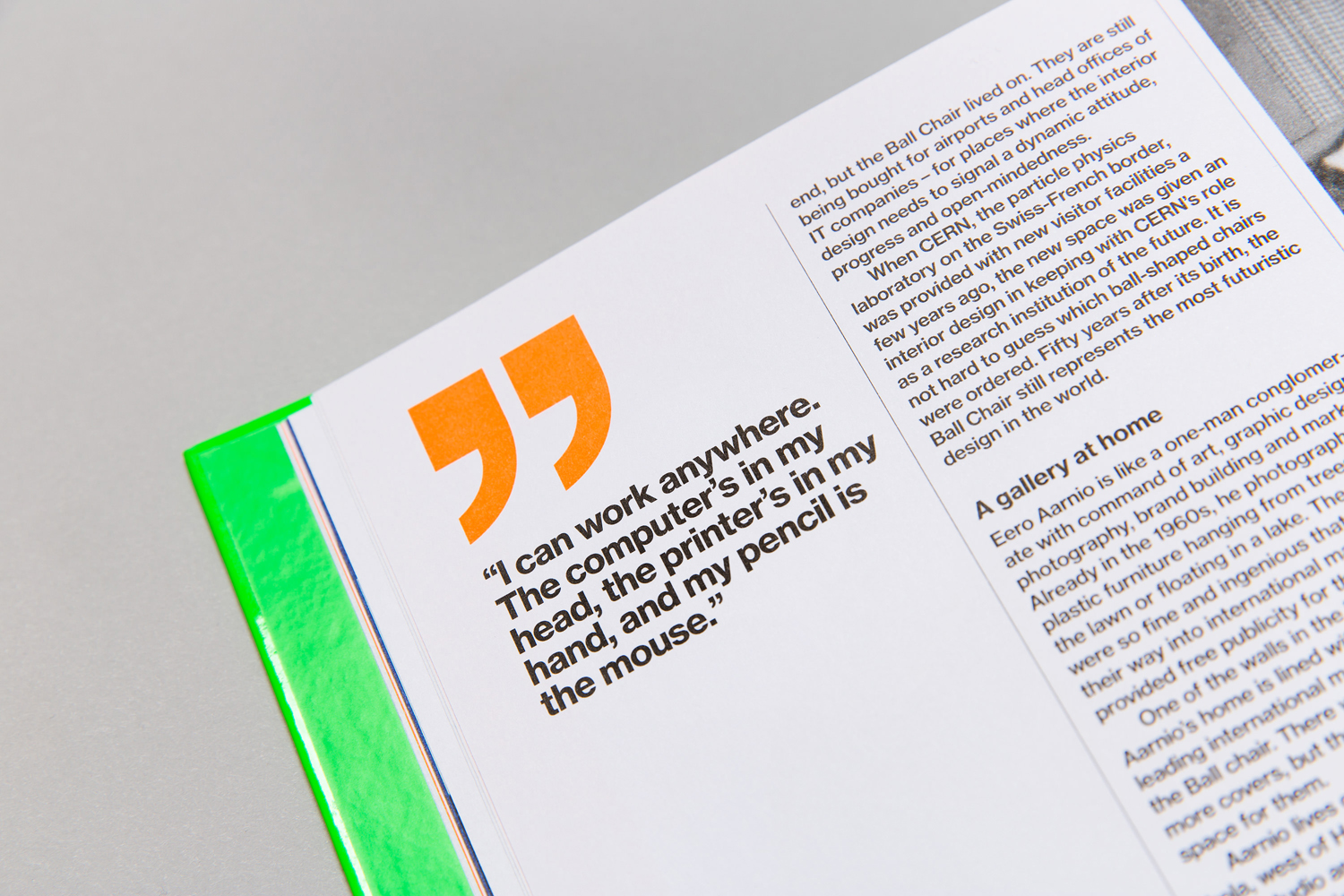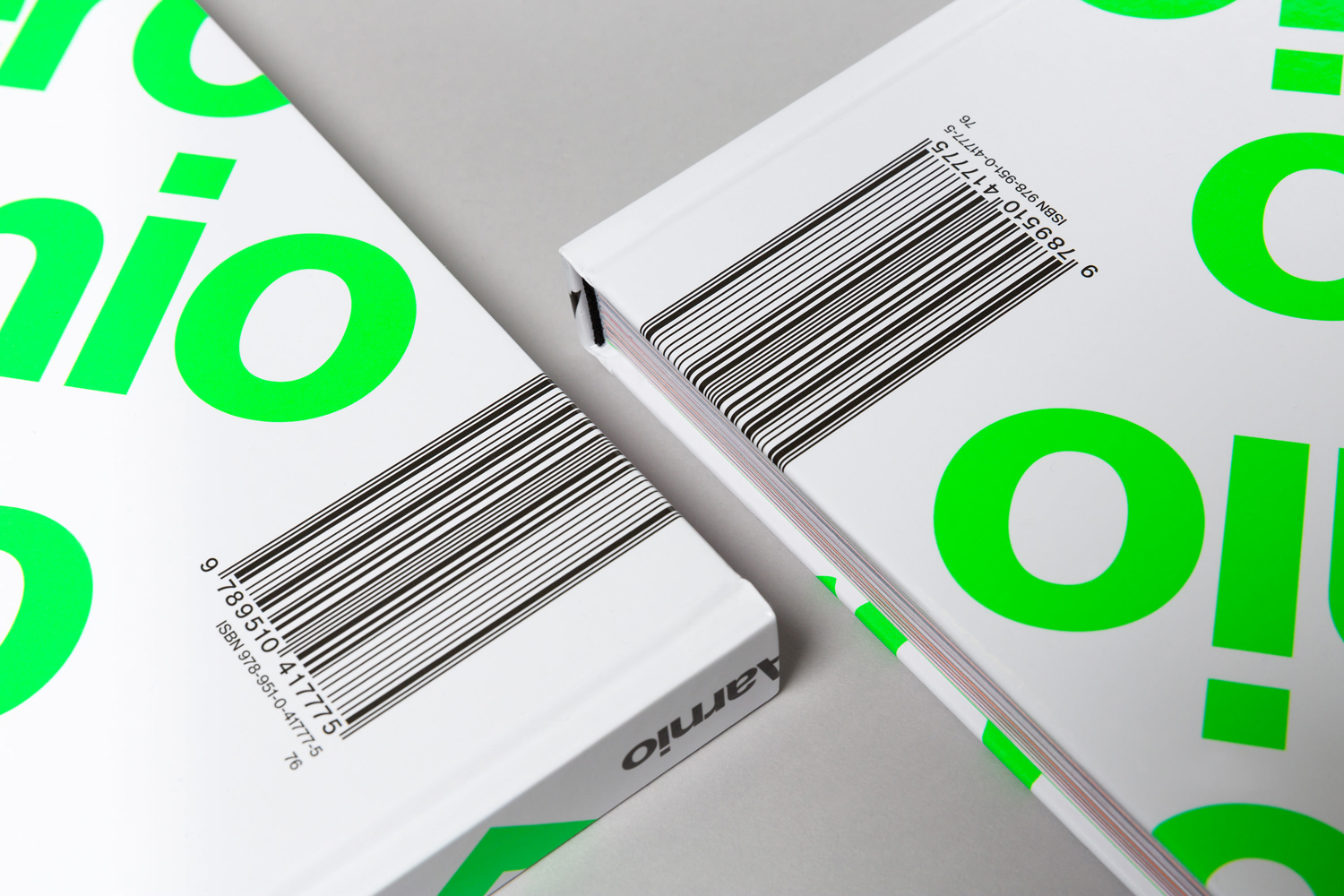 SaveSave
SaveSave