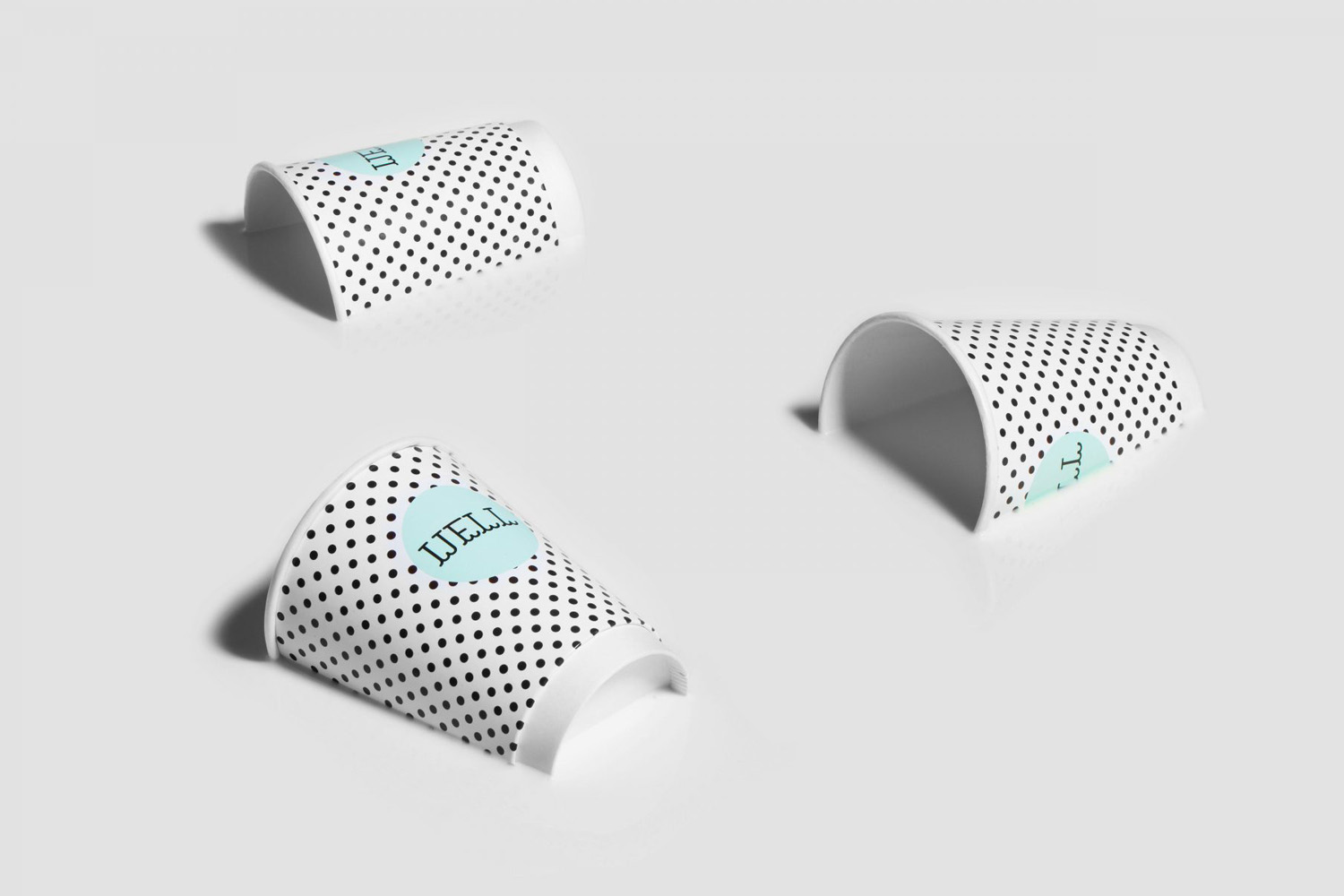 Well Coffee is a new vegetarian café in the centre of the Finnish capital of Helsinki. It has a distinctive interior of steel frames and wood surfaces, exposed concrete walls, drilled and CNC cut panels of circles, large menu board, marine lamps and potted plants. These blend the current and utilitarian with the more welcoming. Scandinavian graphic design studio Bond worked with the café on brand identity. This included illustration and custom typography, implemented as signage, across packaging and throughout website. These are linked by wave-like elements, inspired by the symbol associated with the cafe's location in Kaivopiha, and recurring circular detail that makes a connection with interior design.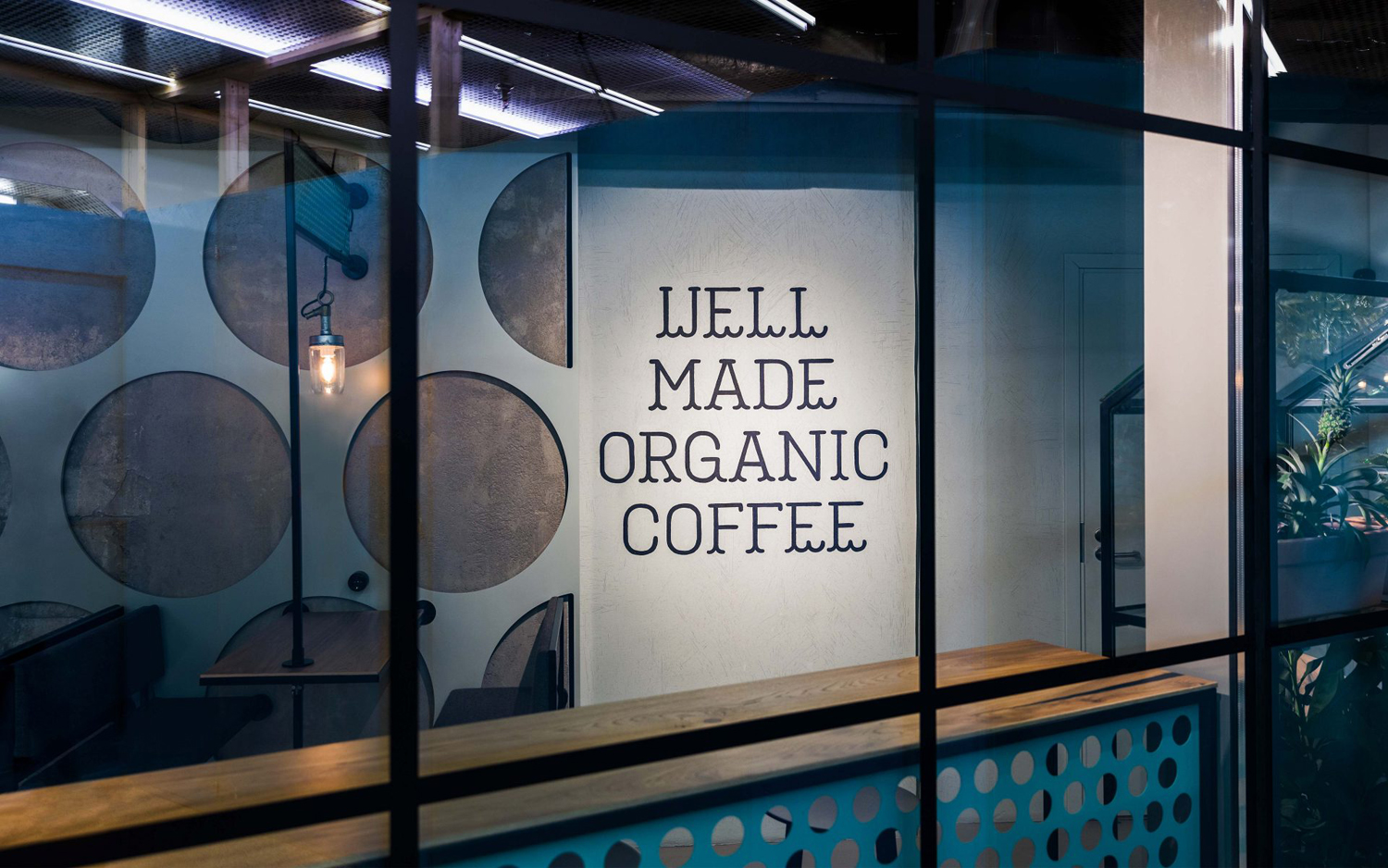 The wave elements across custom display typeface is a neat and distinctive little recurring detail, and not at the expense of legibility. This works both as extended details across Es and Ls, and more subtly as stylised serifs across other letters, forming a clear, pleasant and distinctive continuity between print, signage and digital contexts. Simple lettershapes, a preference for the monolinear and the small wave-like flourishes find a nice balance between unique, memorable and modern aesthetic character and clear communication.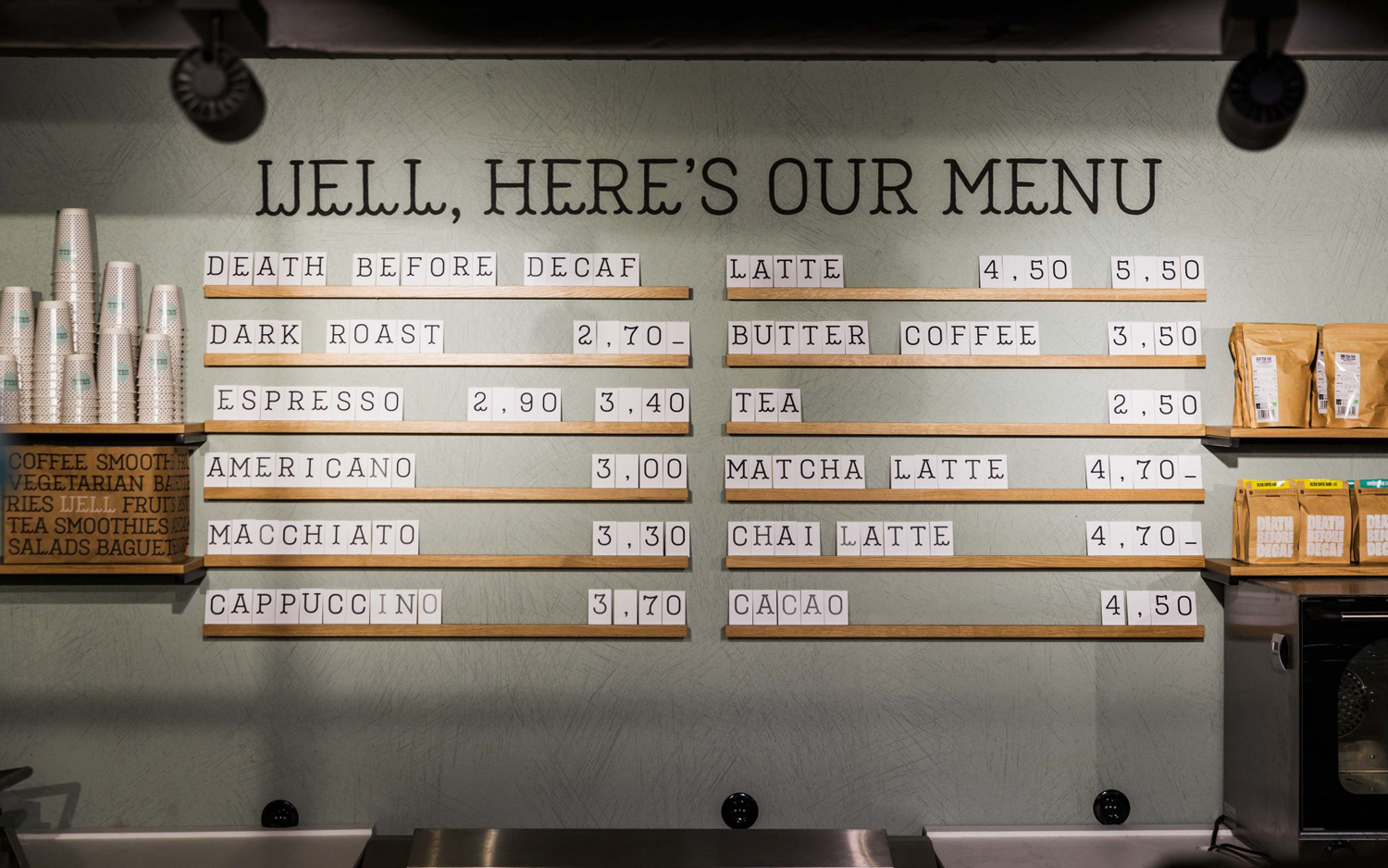 Splashes of coffee within illustration brings visual breadth, rather than repetition, to the wave concept. These are distinctive in their rendering and composition, contrast of colour and approach to form and shading, offering a more dynamic quality to the consistent wave element of type and the recurring circular pattern throughout interior.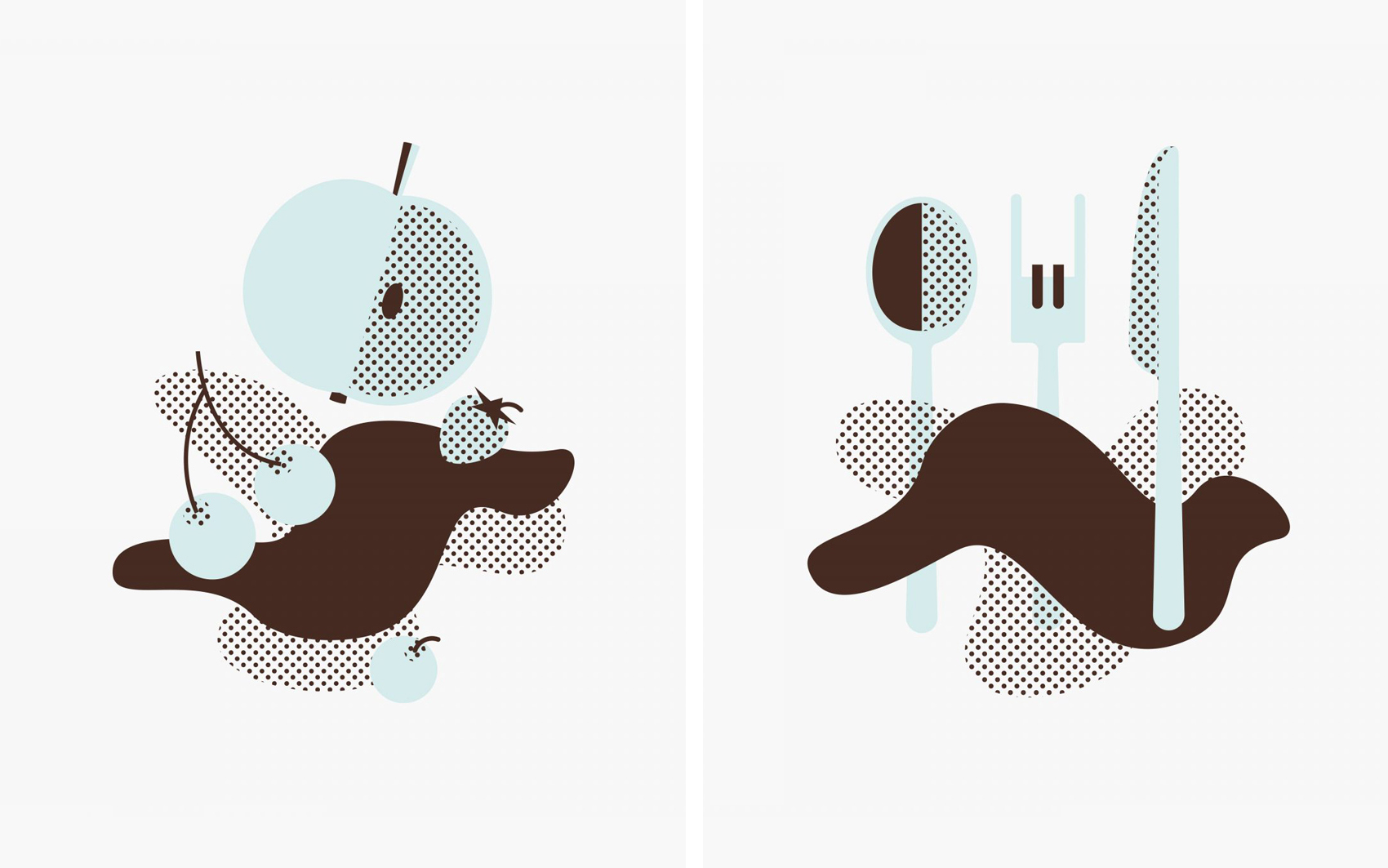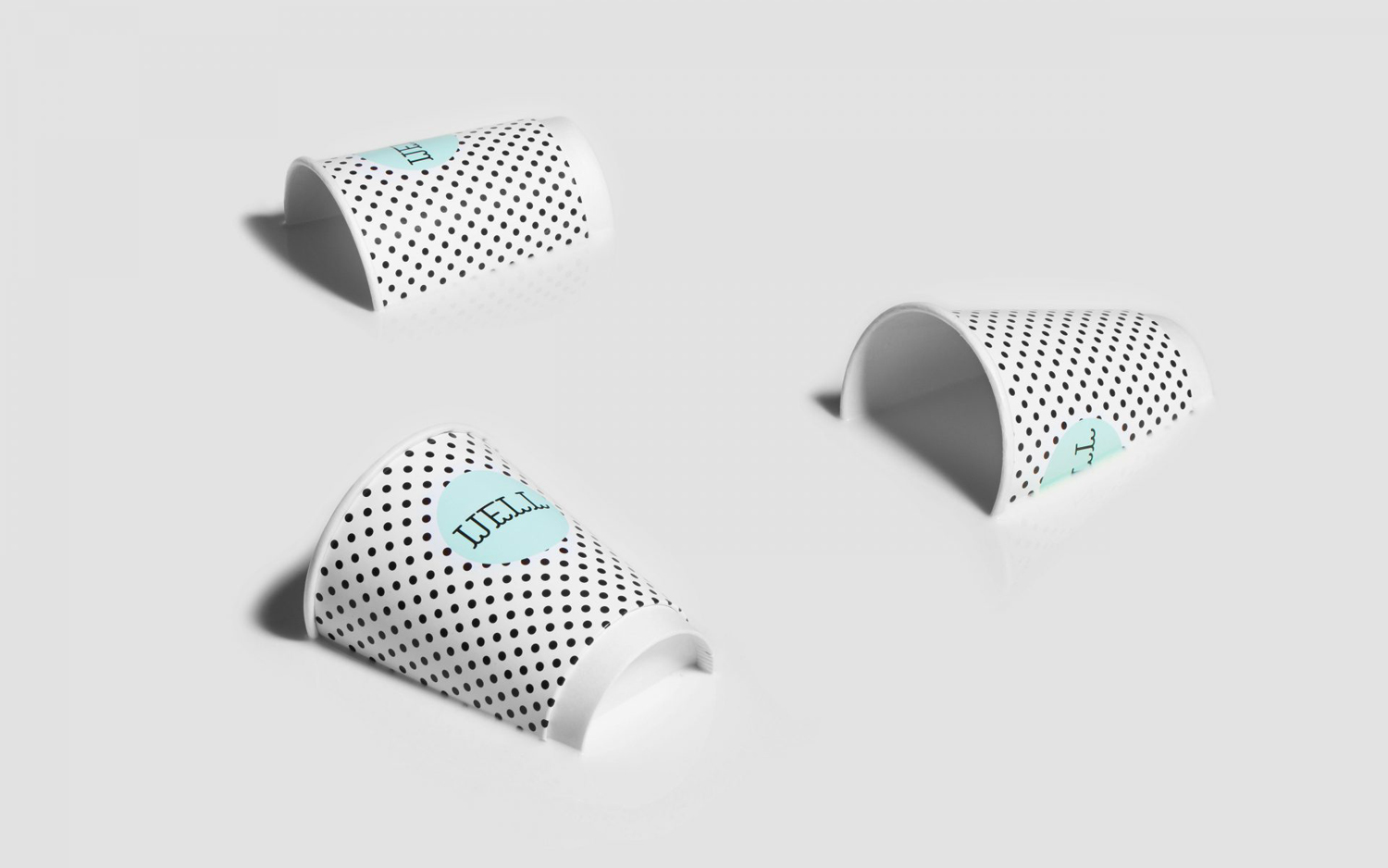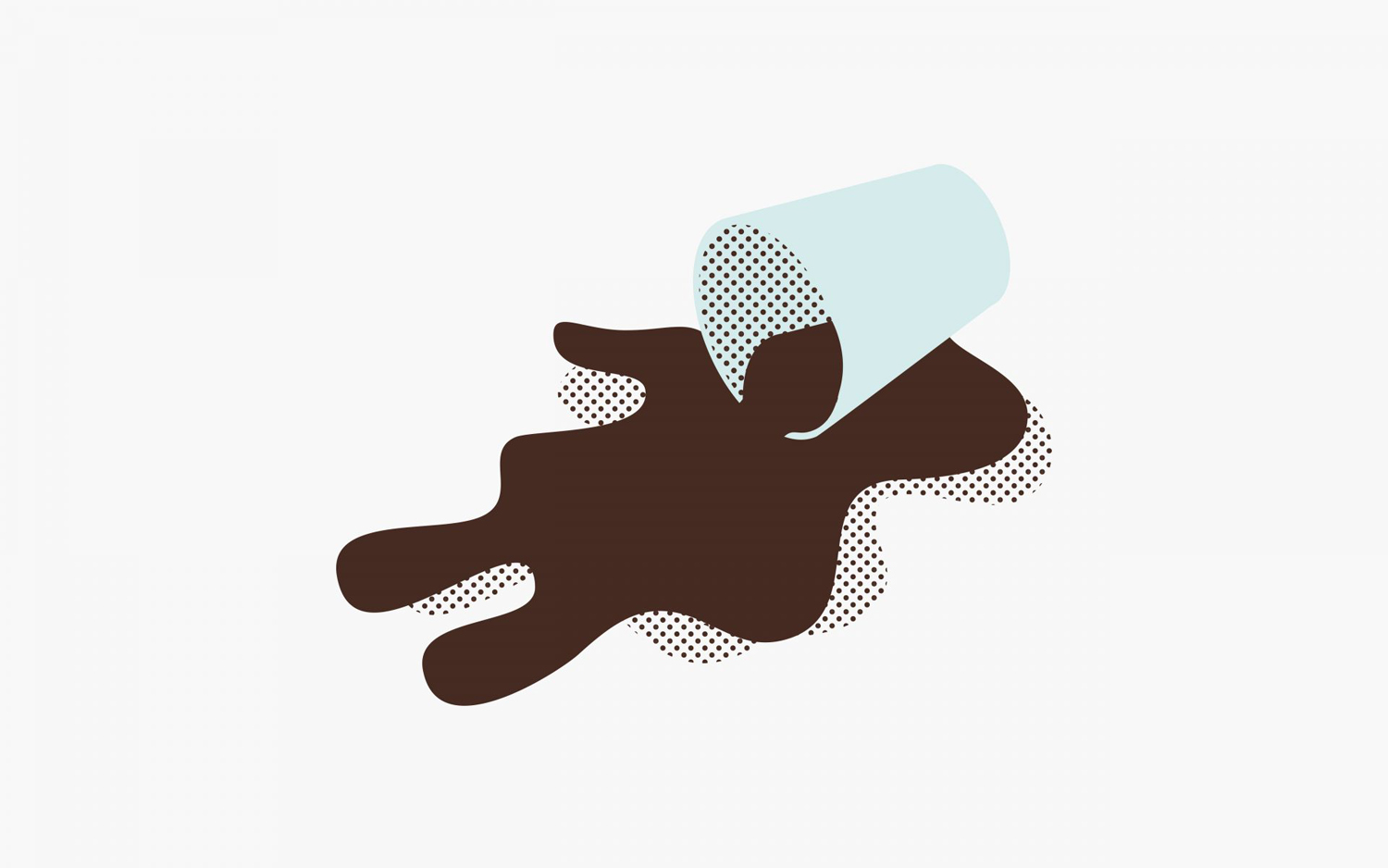 Other highlights include the halftone shading of illustration which makes its way into interior in the form of laser cut panels, how copywriting builds on the conviviality of type and illustration with personable language, and the use of an ocean green to bring a softer quality to a cold utilitarian interior of concrete and metal. Also check out the lamps, hung in a way that would accommodate the rocking of a ship at sea. More work by Bond on BP&O.
Design: Bond. Opinion: Richard Baird.