The Living Food by Francesc Moret Studio
Opinion by Richard Baird Posted 12 July 2017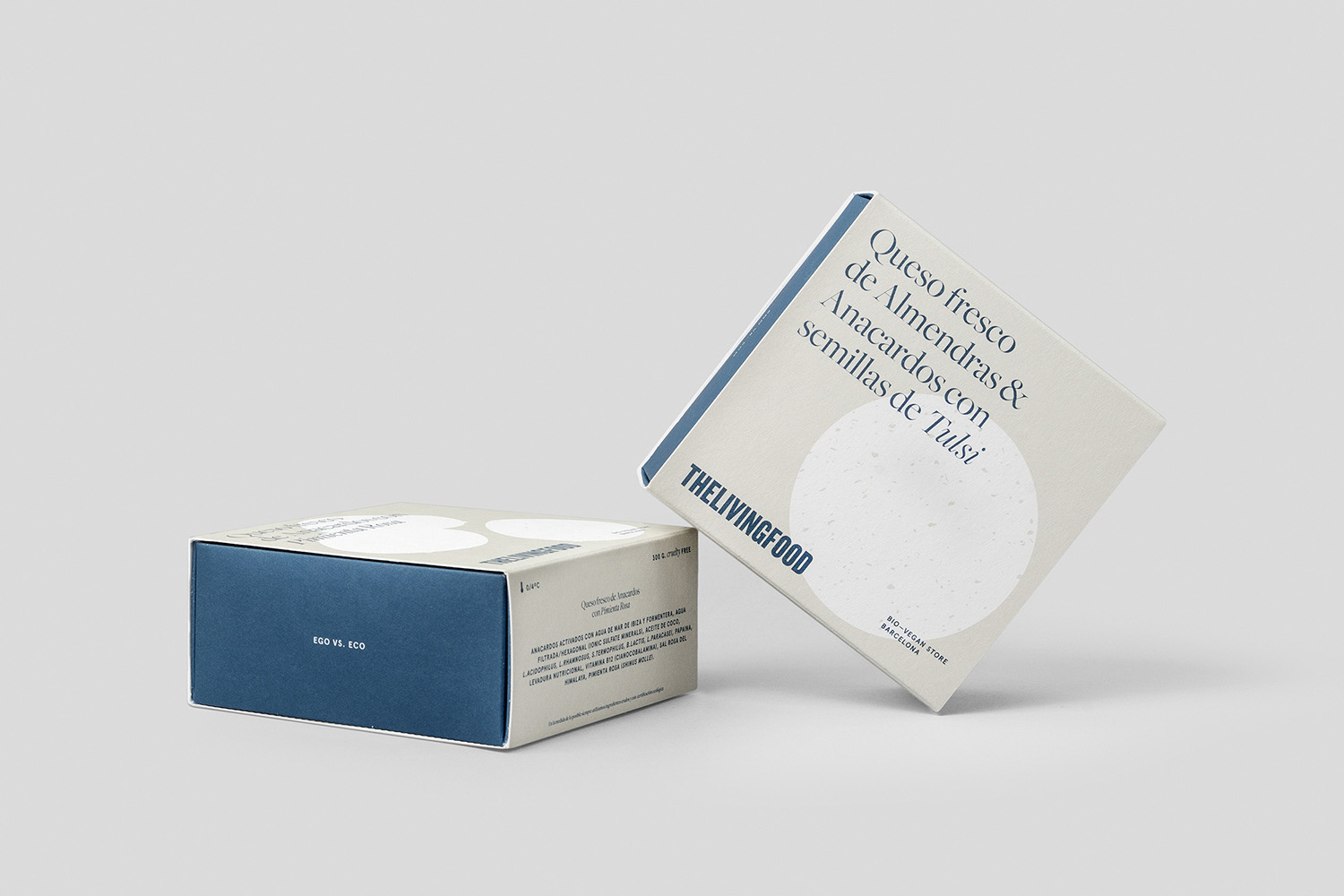 The Living Food is a Barcelona-based grocery store and deli stocking organic and vegan foods. Francesc Moret Studio worked with the store to develop a packaging design for its range of nine vegan cheeses. Drawing on the brand's established visual identity of silhouettes, the studio built a visual language with a bold graphic style, typographical detail, and a modern and distinctive colour palette, with the intention of conveying an honest and conscientious brand position and expressing the crafted quality and full flavour of the range.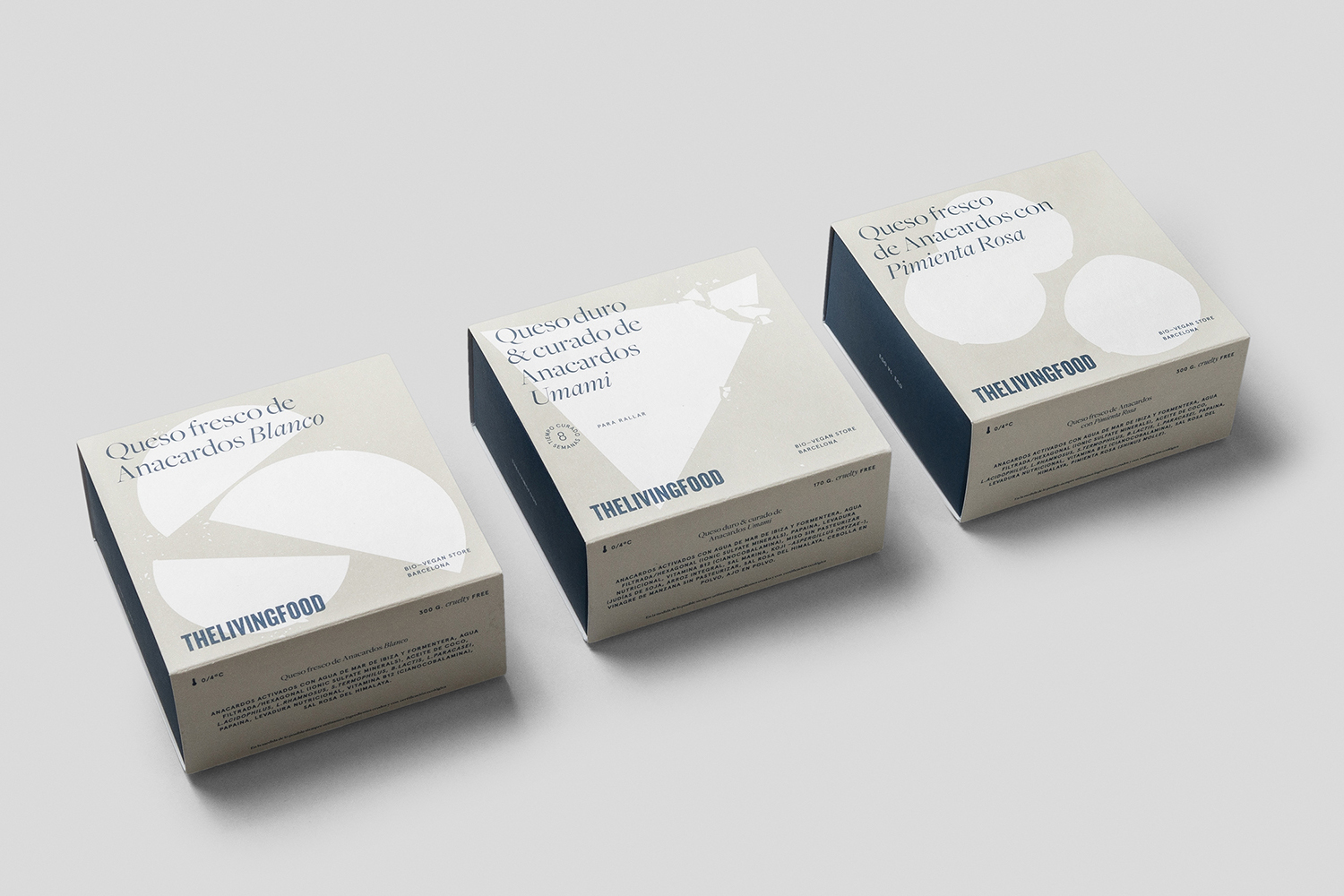 The large graphic component, in its balance of strong geometric profiles and irregular cracks, breaks, outlines and crumbs, does a good job of drawing on the textural qualities, ageing, and flavour experience you would associate with regular rather than vegan cheeses. It is a useful association to draw on when asking consumers to try familiar products made from unfamiliar ingredients, and serves to both divide and unify the range. These forms effectively balance initial impact, delivered through geometric form and composition, and a more natural detail up close.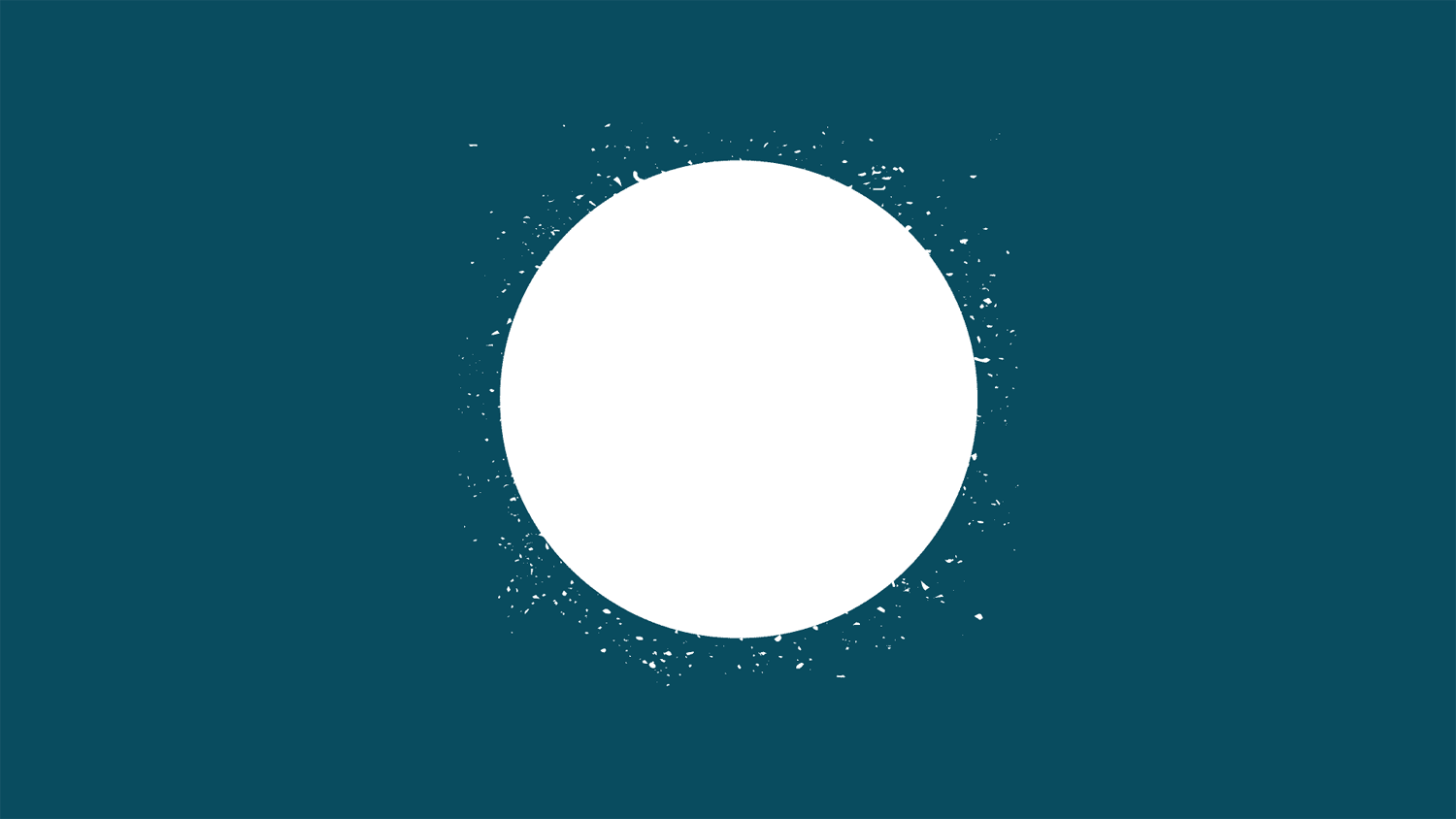 Although colour contrast is low across packaging, it is sophisticated, distinctive and eye-catching, and shares something in common with The Living Food's light and contemporary interior design, and visual identity. Structure is unusual, where often you see a preference for clear materials to showcase product. There is a gift quality to this approach that plays with perceived value, and an associated craft in the choice of uncoated boards, in conjunction with the texture of image. The teal tray works particularly well to offer richness and contrast, and effectively frames the natural colour and crafted qualities of the cheeses.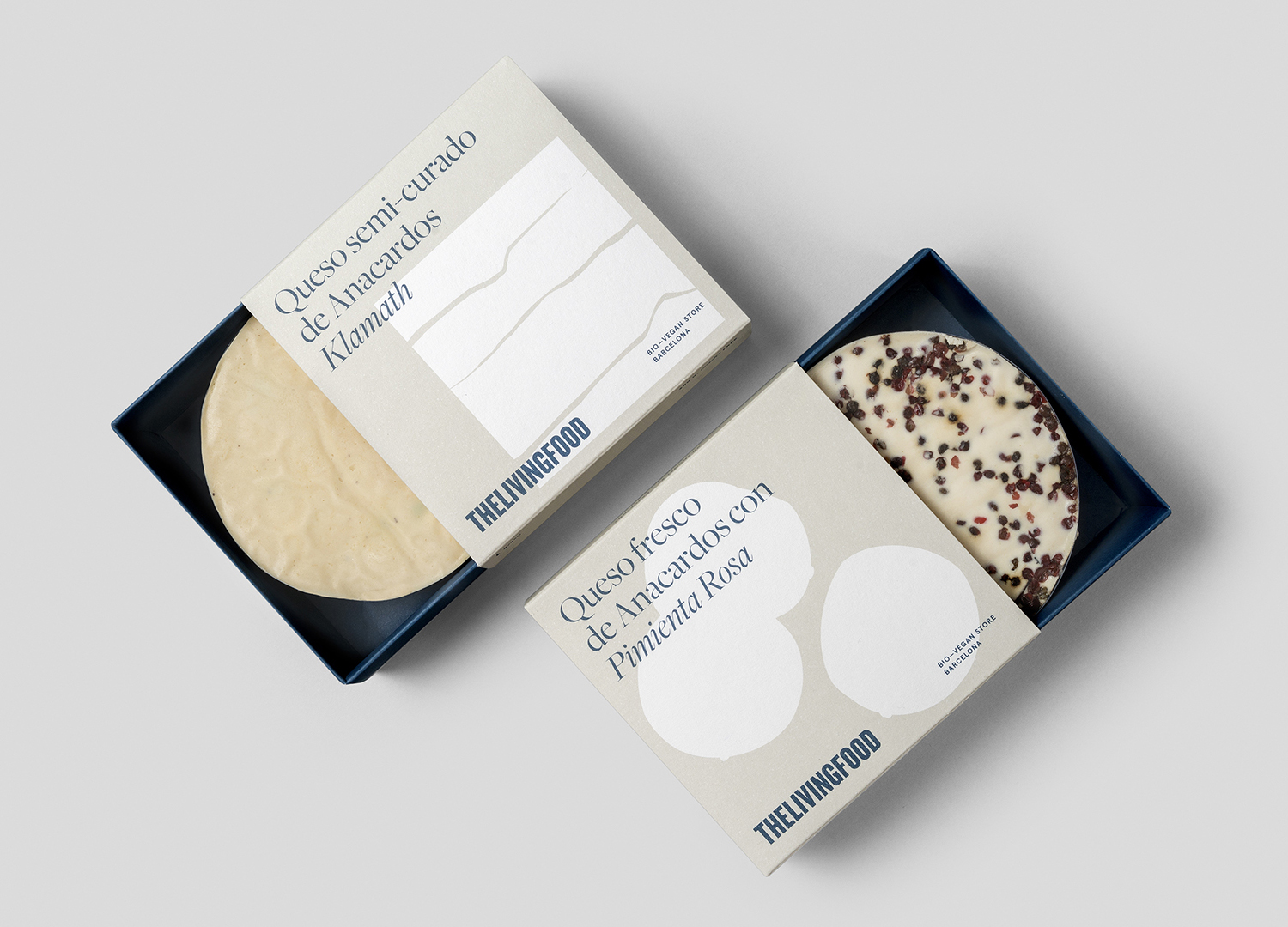 Where graphic device and wordmark are bold, Freight, used to identify cheese variety, is light, detailed and traditional in its serif flourishes and stroke contrast. Together, these feel in line with both strong initial and a nuanced residual flavour profile, modern outlook and traditional craft, while the use of Apercu for descriptions adds an element of the current. There is something of the International Style in the use of strong and dominant graphic forms, and is emphasised in the layout of posters, however, there is a more literal visual language at play that works well for a retail context.
Design: Francesc Moret Studio. Photography: Koldo Castillo. Opinion: Richard Baird. Fonts: Knockout, Freight & Apercu.