The Best of BP&O — November & December 2019
Opinion by Richard Baird Posted 1 January 2020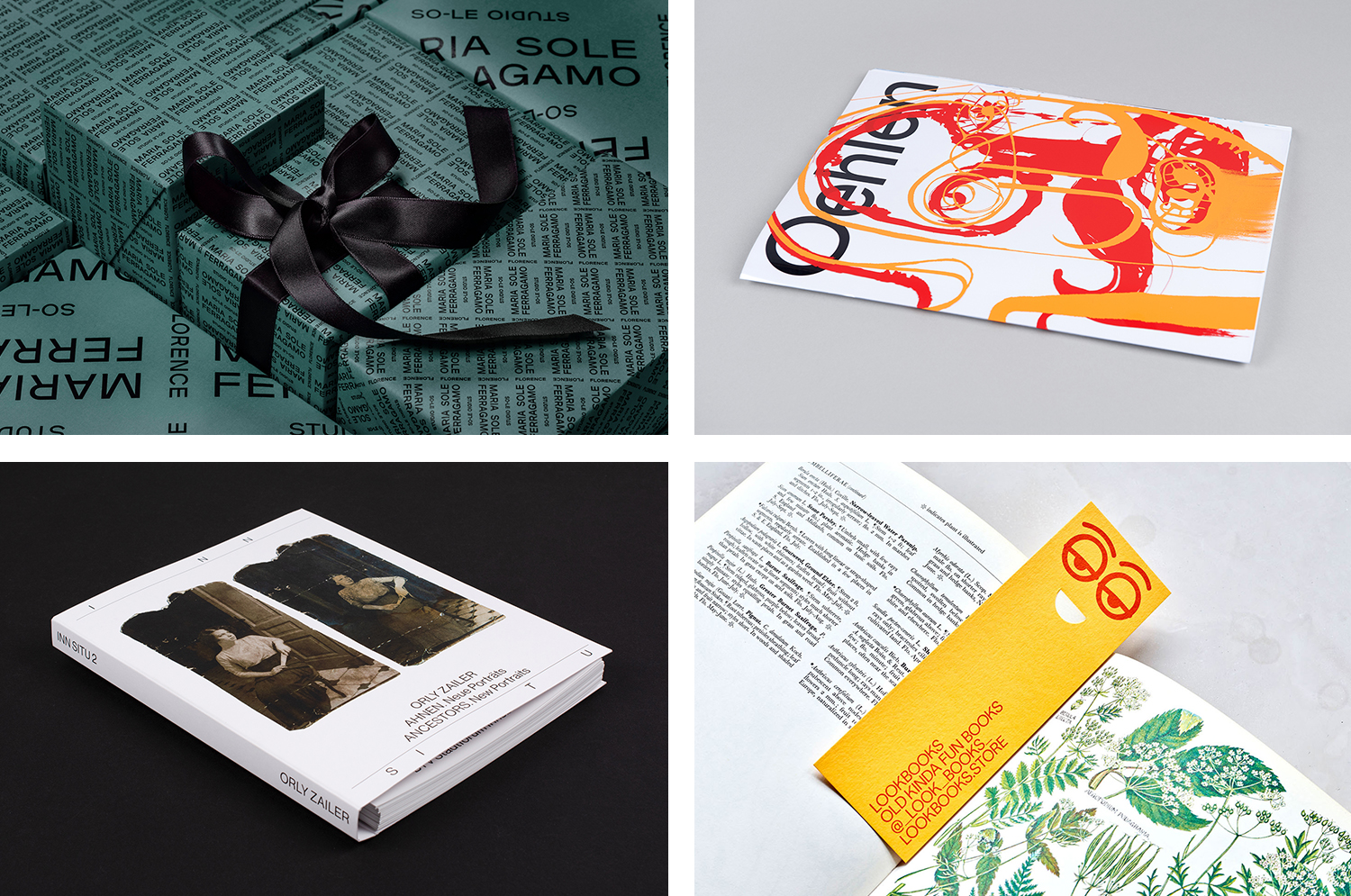 in the busy period in the the run up to the end of the year, we take a look back at four of the projects that made it on to BP&O in November and December. BP&O, in this end of month review, tries to recognise both the smart use of small budgets—those that channel spending into the most appropriate assets—and those projects with a broad and holistic quality, establishing a continuity (conceptual and/or visual) across multiple touch points. Many of the projects share a concise aesthetic expression, yet there is nuance to some and an immediacy to others, so do click through and read more about each of these.
Maria Sole Ferragamo by Lundgren+Lindqvist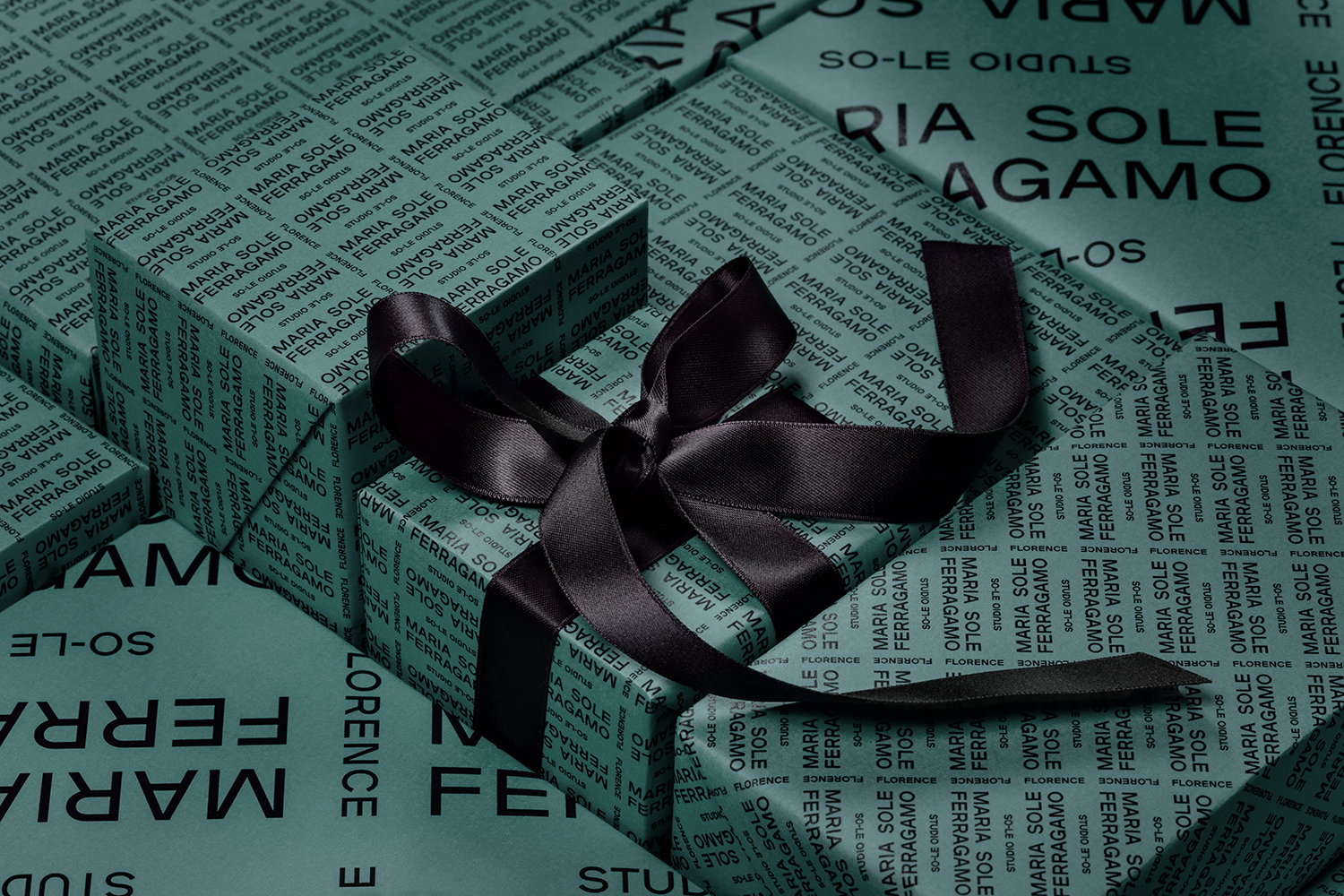 Maria Sole Ferragamo is one-of-a-kind jewellery designer using up-cycled premium leather; remnants of the Italian fashion industry. She has a degree in architecture at Politecnico, Milan and another in jewellery design from Central Saint Martins, London. This intersection of fashion and architecture can be seen throughout the designer's collection and has gone on to inform the design of her visual identity by Lundgren+Lindqvist. This is made up of a flexible logotype which comes in a compact form, split up on two lines, and a horizontally oriented version. For the former, a series of secondary level logotypes were designed, incorporating 'So-Le Studio' and 'Florence/Firenze' as well as additional secondary level information. The logotypes are woven together into a visual tapestry of type, running over and along the edges of boxes, and intersecting or framing images online.
See more of this project here

Lookbooks by Studio Lowrie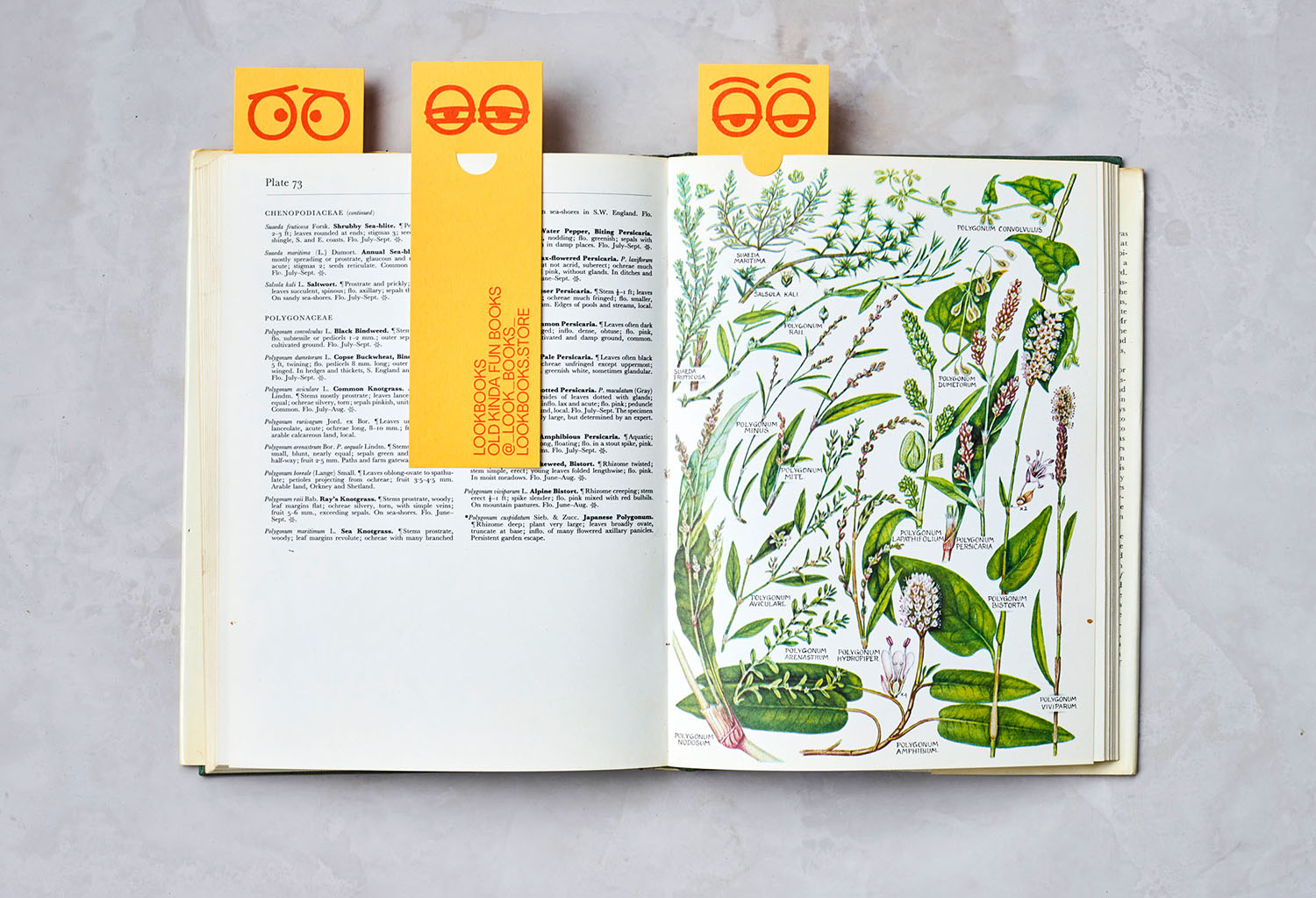 Lookbooks is an online bookstore that specialisises in fun and quirky publications of the past. Recent acquisitions include Old Bohemian and Moravian Jewish Cemeteries by Petr Ehl, Arno Parik & Jiri Fiedler, 1991 and 101 Cake Design by Mary Ford, 1987. There is a culturual value to many of these, reflecting a time and particular niche interest, and how these niche interests were shared pre-internet. The bookstore's brand identity, however, clearly positions this as a cheerful tongue-in-cheek activity with a cheerful lightness of tone in the logo, which doubles down on the double O pairings within the name to create expressionful graphic gestures. But, it is the bookmarks that really stand out. I simple little die cut trick, in conjunction with book pages, gives a nose to the eyes. A smart idea by London-based Studio Lowrie.
See more of this project here
Inn Situ by Studio Mut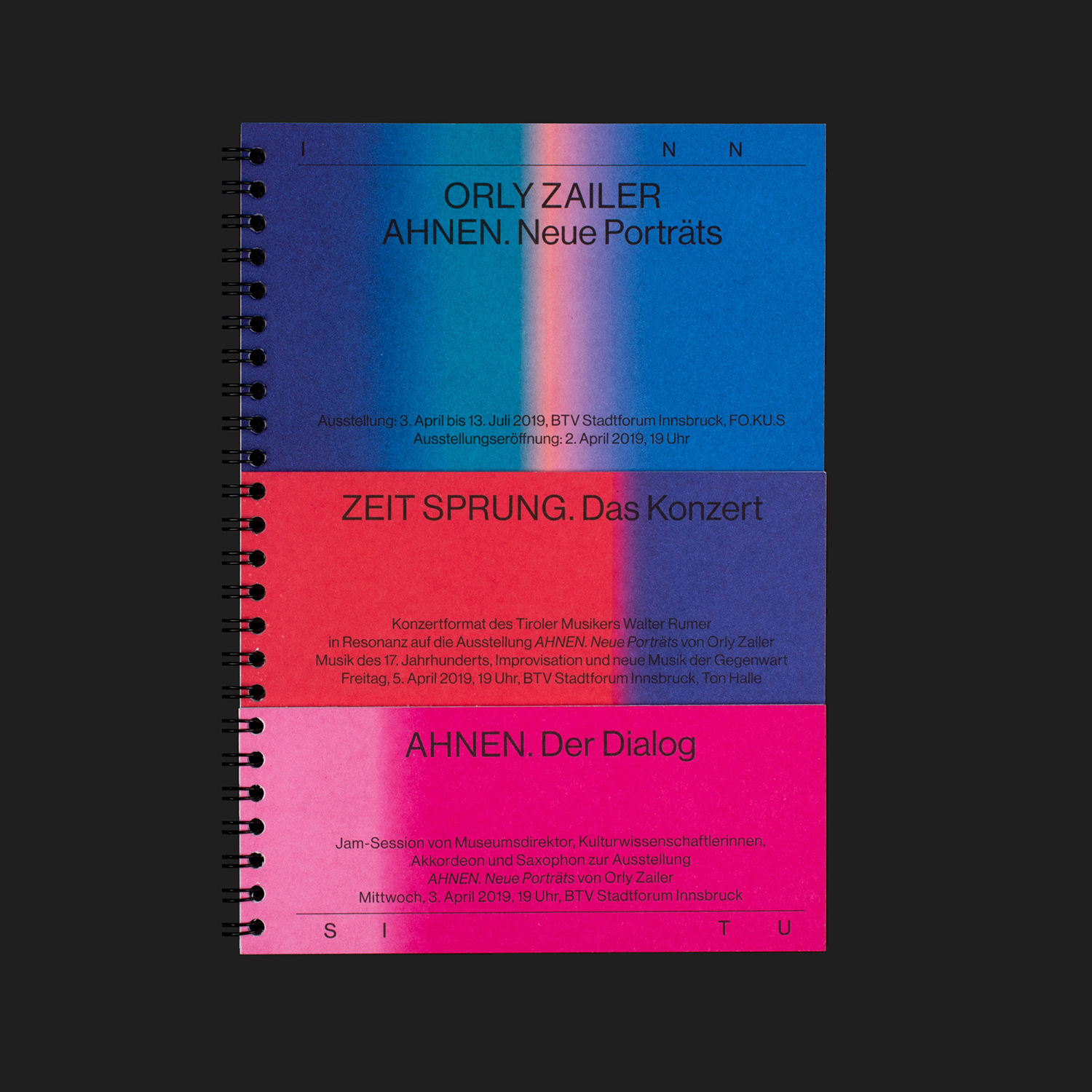 Inn Situ is part of the cultural programme of BTV Bank and series of three events; a exhibition, a concert and panel discussion. This takes place two to three times a year in the Austrian city of Innsbruck. The events are distinctive in their approach, a Russian doll of nested narratives, with each layer responding to the next. Practically speaking, and exemplifying the idea, one event saw an internationally renowned photographer create a project for the Inn Situ gallery. A local musician then composed a concert that responded to the photographs which played twice in the concert hall next to the exhibition. This was then followed by a panel discussion that responded to both the exhibition and the concert.
The format remains consistent, there are always three events, with the panel discussion and concert both seeking to contextualise the themes of the artist and their the exhibition. So far, there have been three Inn Situ events, with a fourth due to take place soon. Each is accompanied by a printed programme and catalogue, plus a city-wide poster campaign designed Studio Mut in Italy. These share a similar material and visual language. For the sake of brevity, this article looks at the materials for Inn Situ 2. The framework of the visual identity and the format of the material outcome are the same, but each also folds in its own response to the themes present in the artwork to provokes the responses.
See more of this project here
Albert Oehlen Book by Zak Group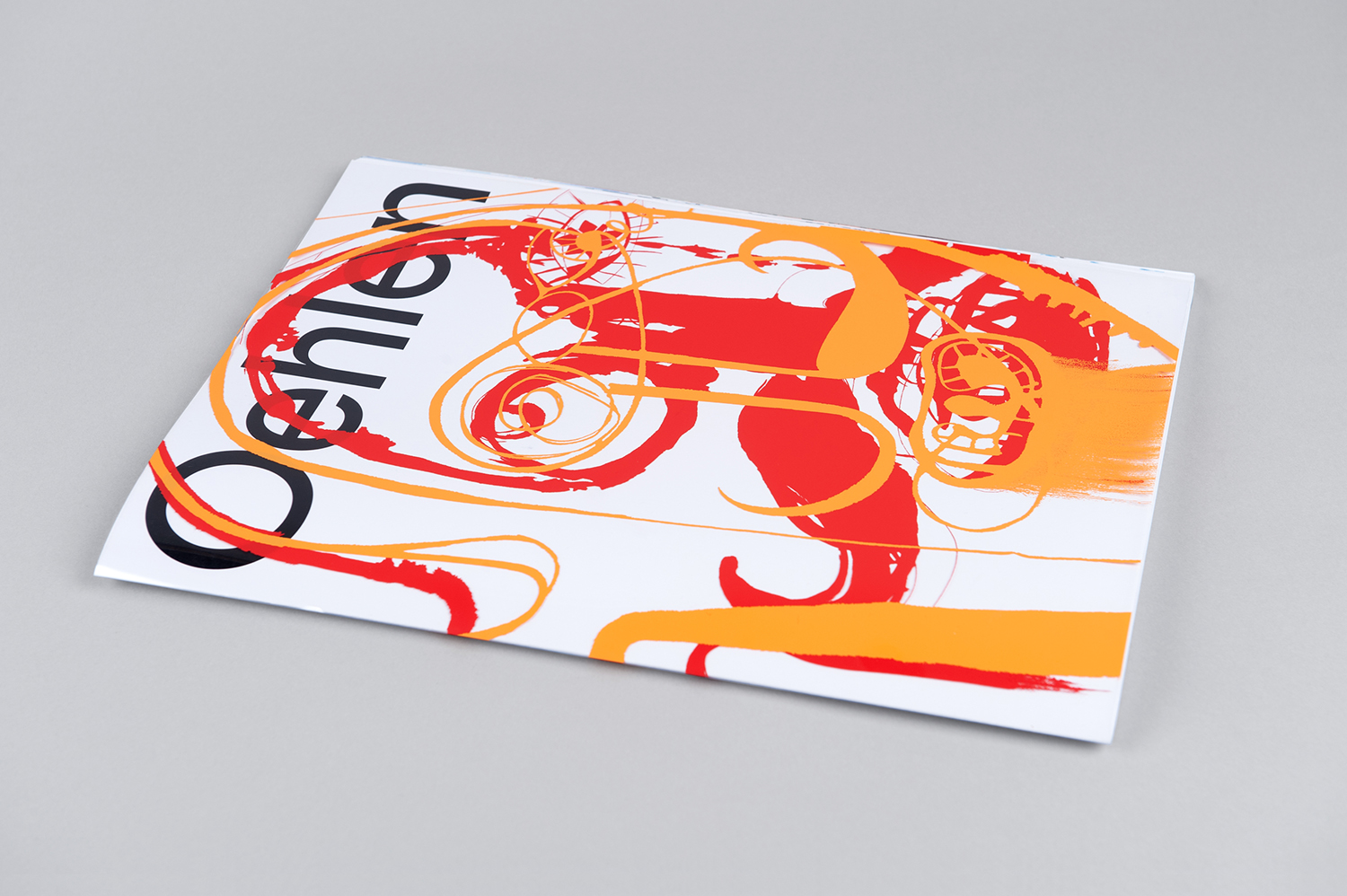 Albert Oehlen is a German contemporary artist. Working with canvas, he brings together a bricolage of figurative, collaged, abstract and computer-generated elements, with a particular focus on process and self-imposed parameters such as limited colour palettes. His work, as described by the Serpentine Galleries, currently running a Oehlen solo exhibition till February 2020, engages with the history of painting through Expressionist brushwork, Surrealist gestures and deliberate amateurism, and pushes the essential components of colour, gesture, motion and time in fresh new directions. This spirit of bold gestures, layers and new approaches is captured within a slender, unbound artist book designed by London-based Zak Group. This functions as an extension of the exhibition.
See more of this project here