Posted: September 2, 2013
Filed under: Art and Design, Logo Reviews
| Tags: Belgian Design, Brand Identity, Brand Identity Design, Brand Identity Reviews, Branding, Business Card Design, Design Opinion, Designed by Coast, Furniture Design Logos, Logo Design & Branding Blog, Logo Opinion, Logos, Logotypes, Manufacturing Logos, Monogram Design, Pastel Coloured Papers, Pastel Colours, Sans-serif Logotypes, The Best Brand Identities of 2013, The Best Logo Designs of 2013
Comments Off

on One To Be designed by Coast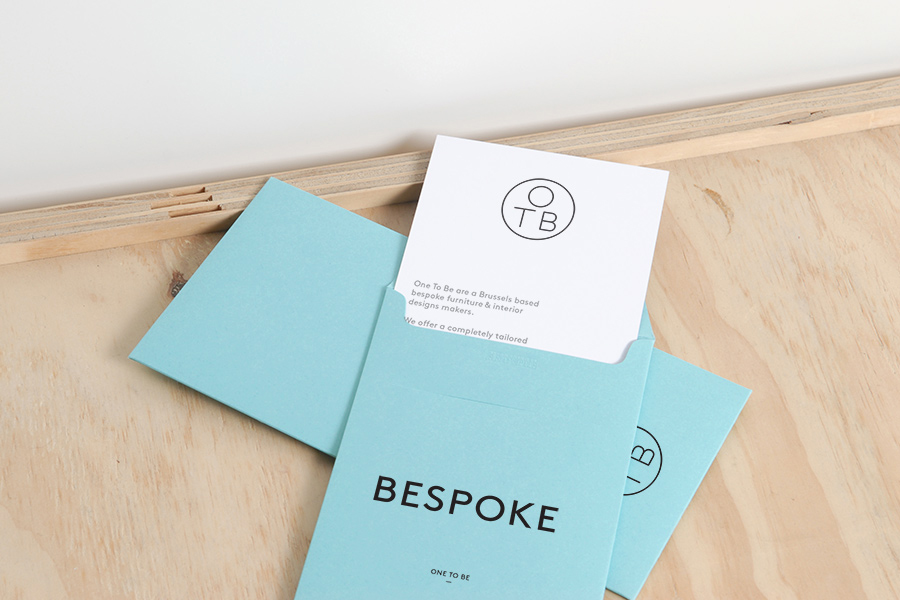 One To Be is a Brussels based furniture design and manufacturing workshop that crafts custom wood pieces for residential refurbishments, bespoke kitchens, office and retail spaces, exhibitions, art installations and one-off pieces for private individuals. The workshop's visual identity, a logo-centric solution executed across dyed uncoated paper choices by design agency Coast, is straightforward in its presentation of craft, functionality and individuality.
---
Posted: September 27, 2012
Filed under: Art and Design, Logo Reviews
| Tags: Belgian Design, Brand Identity Reviews, Branding, Branding News, Business Card Design, Charity & Noneprofit Logos, Design For Print, Design Opinion, Design Reviews, Designed by Kokoro & Moi, Designed in Helsinki, Finnish Design, From Scandinavia, Logo Design & Branding Blog, Logo News, Logo Opinion, Logotypes, Overprint, Sans-serif Logotypes, The Best Logo Designs of 2012, Typography
Comments Off

on The Finnish Cultural Institute designed by Kokoro & Moi
The Finnish Cultural Institute for the Benelux (Fins Cultureel Instituut, Institut Culturel Finlandais) is a non-profit organisation that promotes Finnish arts and culture to the Benelux countries of the Netherlands, France and Belgium, with the intention of fostering collaborative opportunities for artists and organisations within the fields of music, literature, design, cinema and the performing and visual arts. The institute's visual identity, designed by creative agency Kokoro & Moi, juxtaposes the horizontal, modernist formality and contemporary professionalism of a broadly spaced, uppercase and geometric sans serif execution of one language with the slanted, stamp and craft-like treatment of another.
---