PangPang Summer Beer by Snask
Opinion by Richard Baird Posted 1 October 2014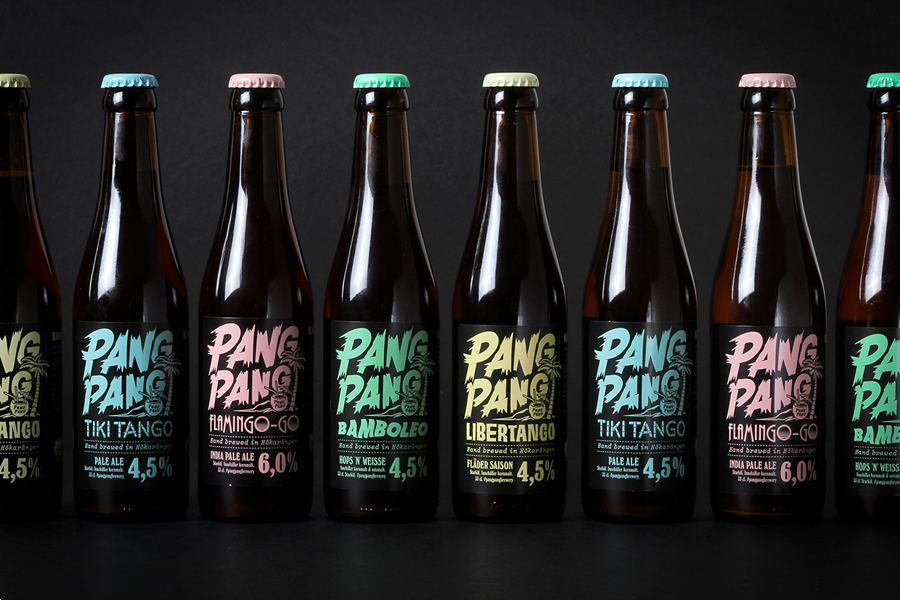 PangPang is a Stockholm based microbrewery that was established by oddball Fredrik Tunedal in 2011. Fredrik, only 23 at the time, tattooed PangPang across his knuckles to celebrate the founding of what he believes to be Sweden's first microbrewery. These knuckles now form the basis of the brewery's logotype.
Swedish design studio Snask were commissioned to develop a strategy for PangPang's 2014 summer series of hand brewed beers that would help them to compete within a growing craft beer sector and with the increasing number of microbreweries. This would be achieved by creating a playful visual identity and packaging solution that would stand out on shelves stacked with beer labels that often lacked individual character. The design and naming was built around the theme of tiki — a choice that felt suitable for summer beers and would create an ideal opportunity for interesting, distinctive and cheeky names. These included Cocojambo, Playa del Drevviken, Waikiki, Libertango and Tiki Tango.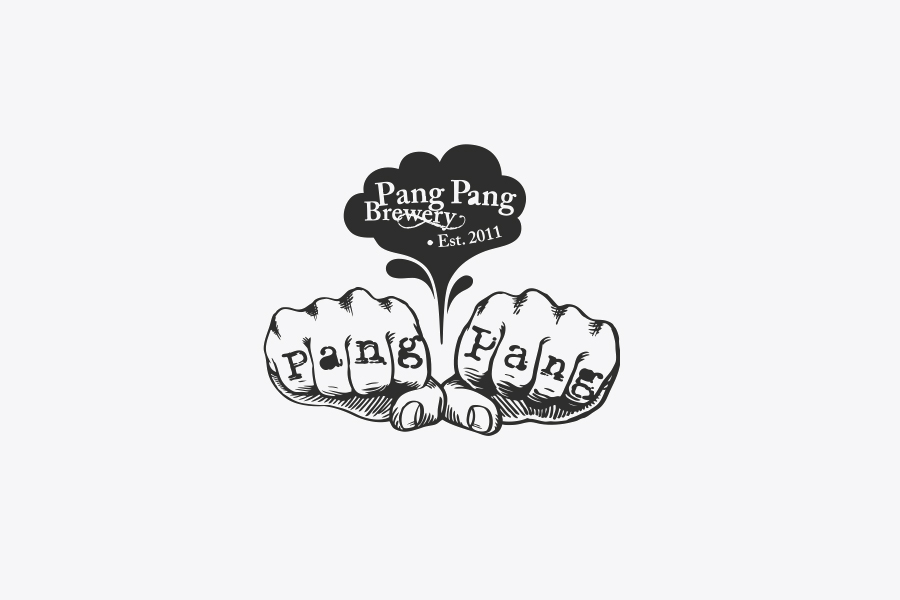 The bold punky designs deliver standout and are what Snask does best. These reflect PangPang's philosophy of making every bottle a "cylindric gallery". Snask have managed to make a retro and tiki aesthetic mix feel contemporary and urban through a simple colour palette of pastel inks enhanced by black, well drawn beach-inspired letters and illustration, and a contrast and variety of character typefaces. These give a distinctive personality to each bottle while still feeling like a family of products. The hand drawn origins of the type also resonate well with the crafted nature of the ales.

The labels are full of a variety of lovely details, however, if I have any concerns, it might be a little too much. As often with this kind of eclectic design it could be difficult to establish a long-term, identifiable and consistent brand image moving forward when a seasonal product appears so distinctive. I'm very curious to see how this approach would work across point of sale, online and other applications within the context of future products. Hopefully we will get to see these soon as this client-agency relationship is still in its early stages. There's even rumours of an upcoming Snask Beer!
Design: Snask
Opinion: Robert Holmkvist