Ogeborg by Kurppa Hosk
Opinion by Richard Baird Posted 25 February 2015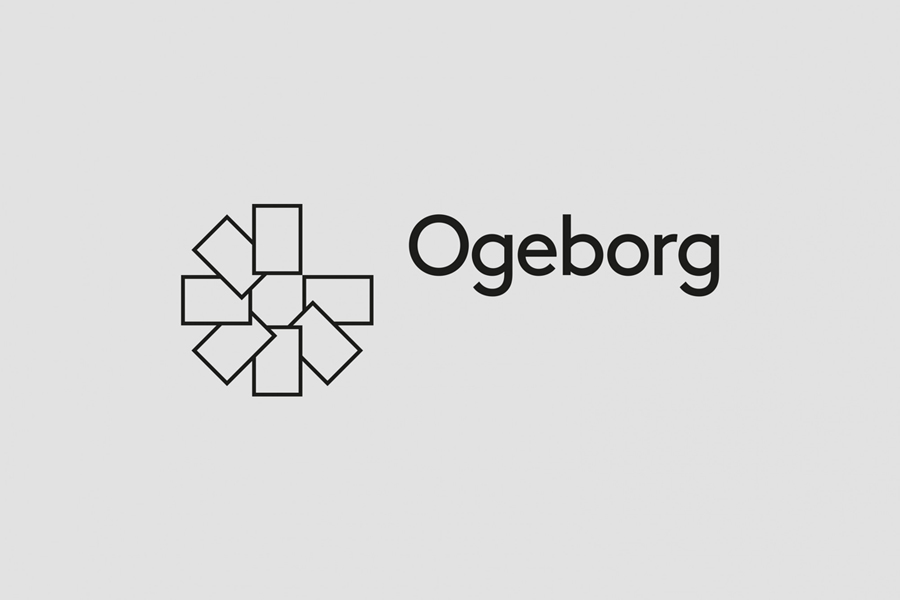 Ogeborg is a Swedish, family-owned, manufacturer and supplier of high-quality carpet to the commercial sector, partnering with real estate owners, architects and interior designers since 1968. Stockholm based graphic design studio Kurppa Hosk worked with Ogeborg to develop a new strategy, visual identity treatment and website that would not only reflect some of the culture of the business but would help them to distinguish themselves within a market that appeared to offer little in the way of differentiation. The project extended to bags, swatch book, business cards and sign.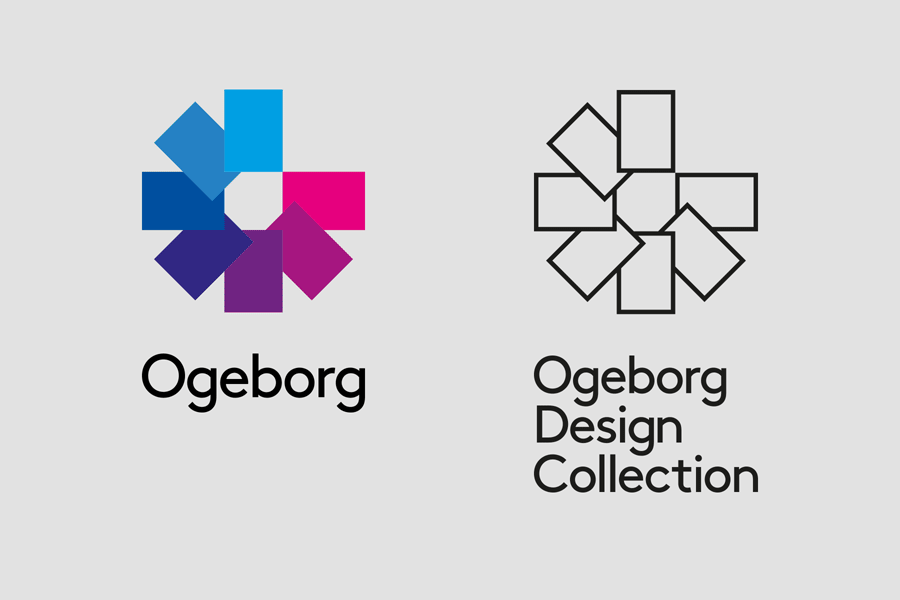 Kurppa Hosk's brand identity treatment, and the approach taken to web development, takes its cues from the company's culture and attitude, one made up of strong and diverse personalities, expertise, and the warmth and accommodating way that they engage with and respond to customers. This manifests itself primarily through a swatch symbol, broad in its colour and dynamic in its implementation online – where close competitors favour black – the sans-serif font LL Brown, a gold foil print finish and an modern and accessible website design.

The font choice, the simplicity and bright colour of the logo, the animated geometric crops, all set against a light cool grey, have a thoroughly modern sensibility that in many ways draws on current web and app design aesthetics with perhaps a little of the Snapseed about it but clearly referencing swatch samples. Within the context of carpet manufacturers and suppliers it is surprising and rather adventurous appropriation of digital cues for a product that is tactile, yet feels like an relevant, current and accessible entry point, prior to a site visit or sample request.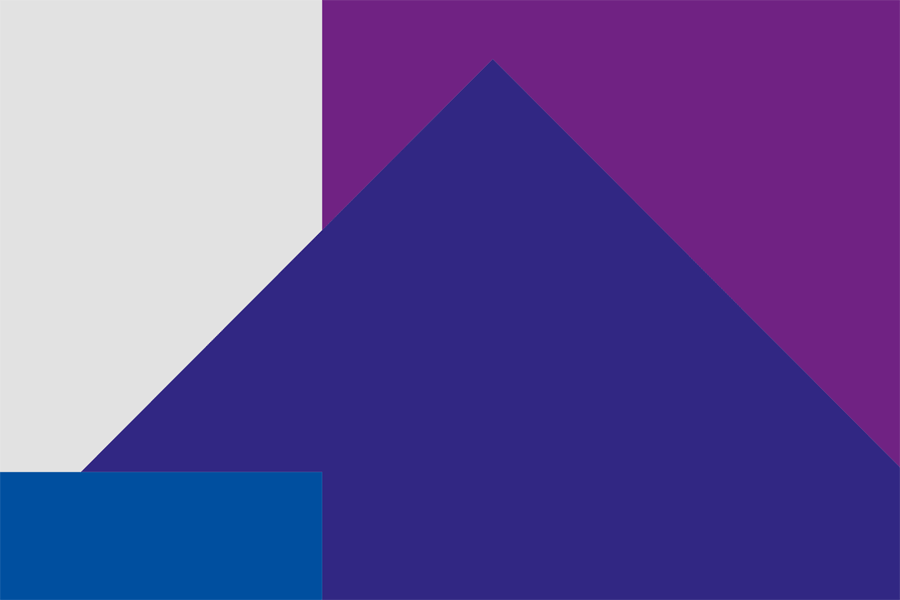 A gold foil across white boards mix the familiar and well-established perceptions of high-quality and experience with a modern and considered restraint that, much like the business card layouts, brings balance to the convivial and expressive nature of an extensive colour palette. While paired down, Brown is a fair reminder that Ogeborg takes a different approach with some good character shapes and a rejection of the more familiar and saturated.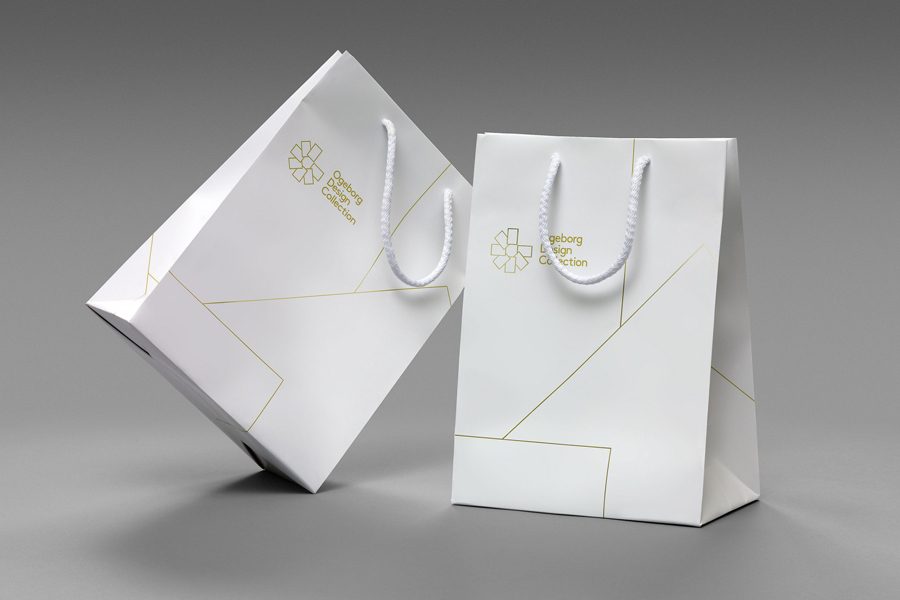 The analogy made between the variety of carpet samples, colour palettes and the diverse culture of the business is of course rather abstract, not particularly evident or explicit, but as a means of differentiation, one at least underpinned by a rationale, is sensible and appropriate to the business. It is good to see how the forms and order of the identity make their way into the retail environment, drawing out and framing the organic physical texture of the carpets as well as their colour in a way designers and buyers will appreciate. More from Kurppa Hosk on BP&O.
Design: Kurppa Hosk. Opinion: Richard Baird. Fonts Used: Brown