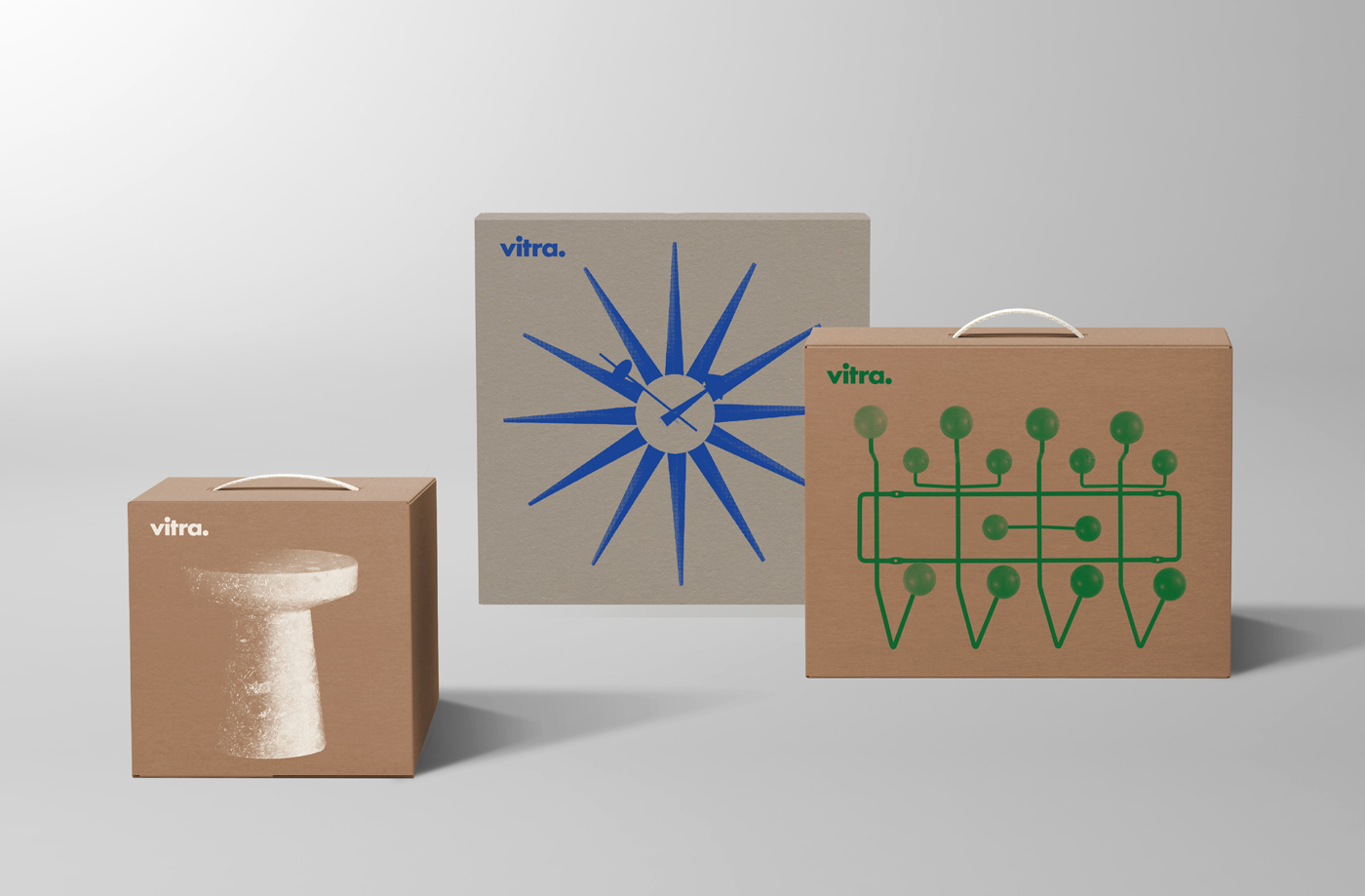 Vitra is a Swiss furniture manufacturer that holds the European license to many of Herman Miller's ranges. It has a large and diverse catalogue of contemporary home and office furnishings, furniture for public spaces and timeless classics by notable designers such as Charles & Ray Eames, George Nelson and Verner Panton.
After years of admir­ing Vitra's range of fur­ni­ture, Scandinavian graphic design studio BVD recently had the oppor­tu­nity to develop a new pack­ag­ing system for the company.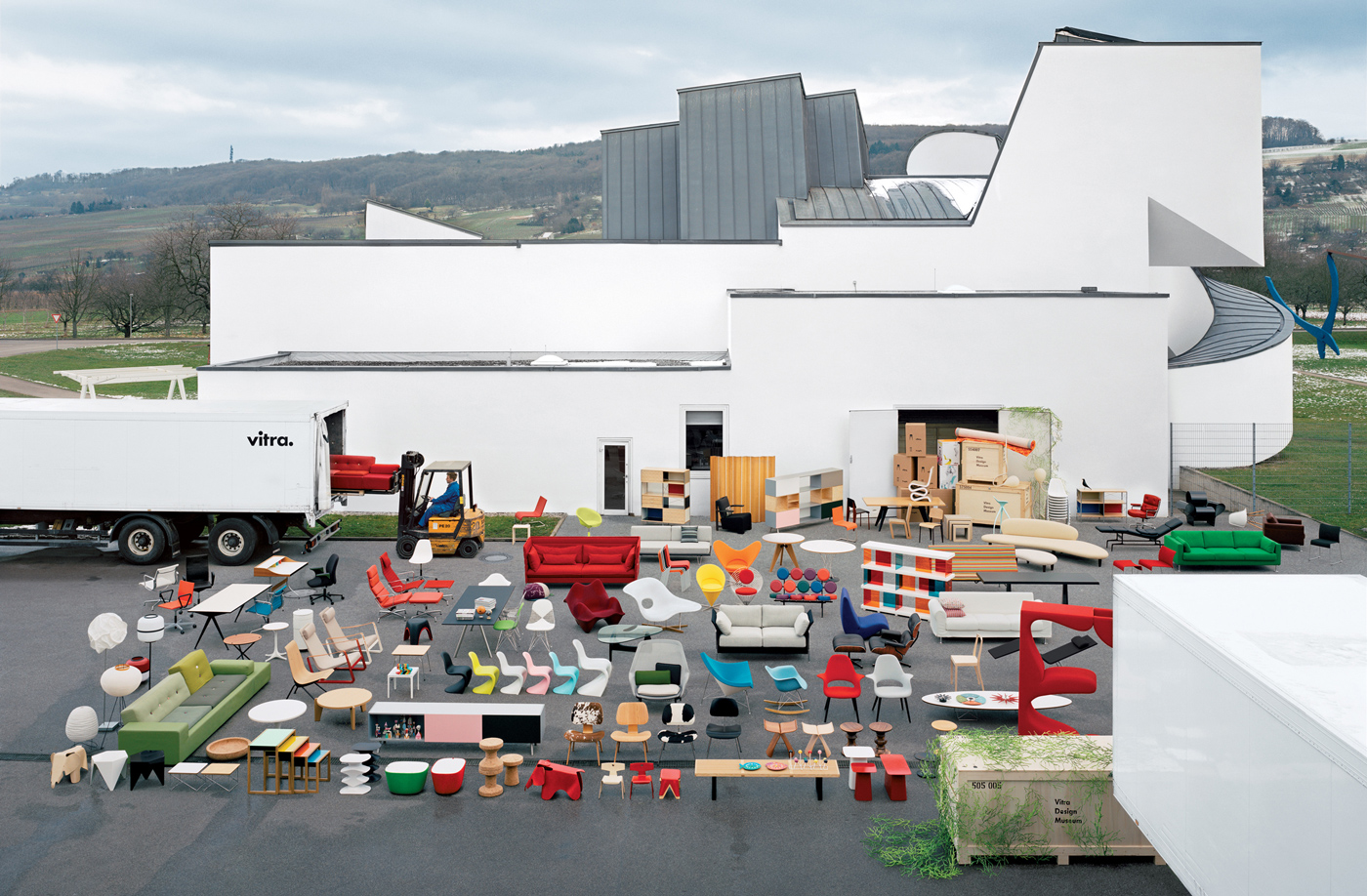 A mix of uncoated, unbleached card, and the colour and texture provided by illustrative detail, juxtaposes the basic and system wide requirements of functionality and durability alongside the individual, distinctive and crafted qualities of the furniture within. It satisfies the need for clear identification through form, colour and precise type, and adds a pleasing aesthetic flourish, in keeping with Vitra's personality, to an often overlooked interaction. More from BVD on BP&O.
Design: BVD. Opinion: Richard Baird. Fonts Used: Futura (Customised).