Pontus In The Air by Bold
Opinion by Richard Baird Posted 6 February 2017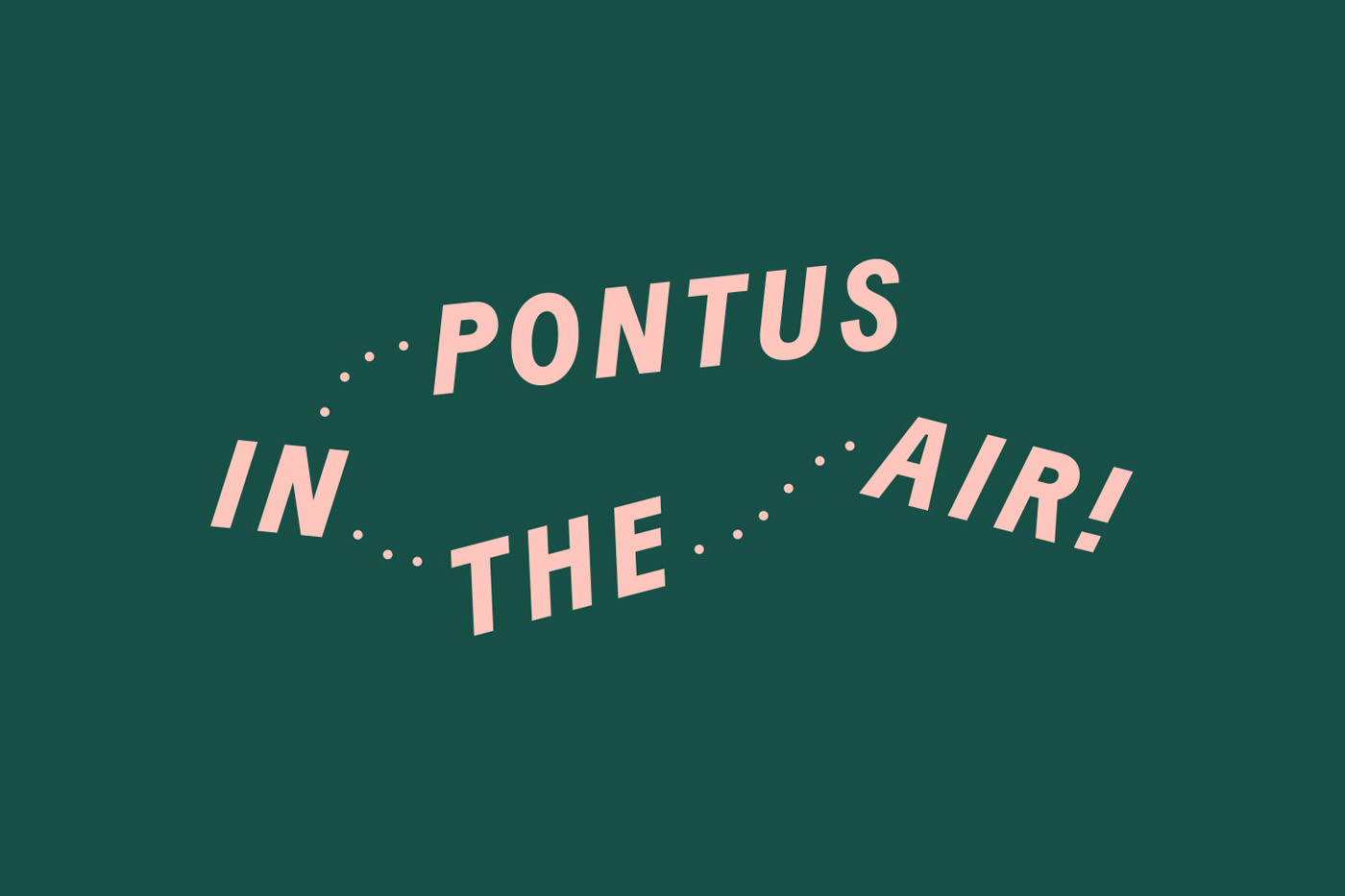 Pontus In The Air is located at Sweden's Arlanda Airport and was developed with the intention of being Europe's leading airport restaurant in its blend of high quality, affordable prices and fast service. It features three distinct areas, The Brasserie, a classic bistro with table service inspired by the golden days of aviation, The Market, a self-service canteen with a more utilitarian finish, and Take-off, an area dedicated to take-ways.
Owners Pontus Frithof, a Swedish company founded by renowned chef Pontus Stenshäll, worked with Stockholm-based graphic design studio Bold, following their collaboration on city restaurant Tidningshuset by Pontus, to create a name and visual identity for this latest project. Inspired by chef Pontus Stenshäll's colourful and charismatic character, the movement and energy of the airport, and with a desire to work together luxury and an element of humour, Bold crafted an identity of typographical play yet simplicity, and convivial illustrative detail. This links business cards, menus, mobile app, interior graphics and website.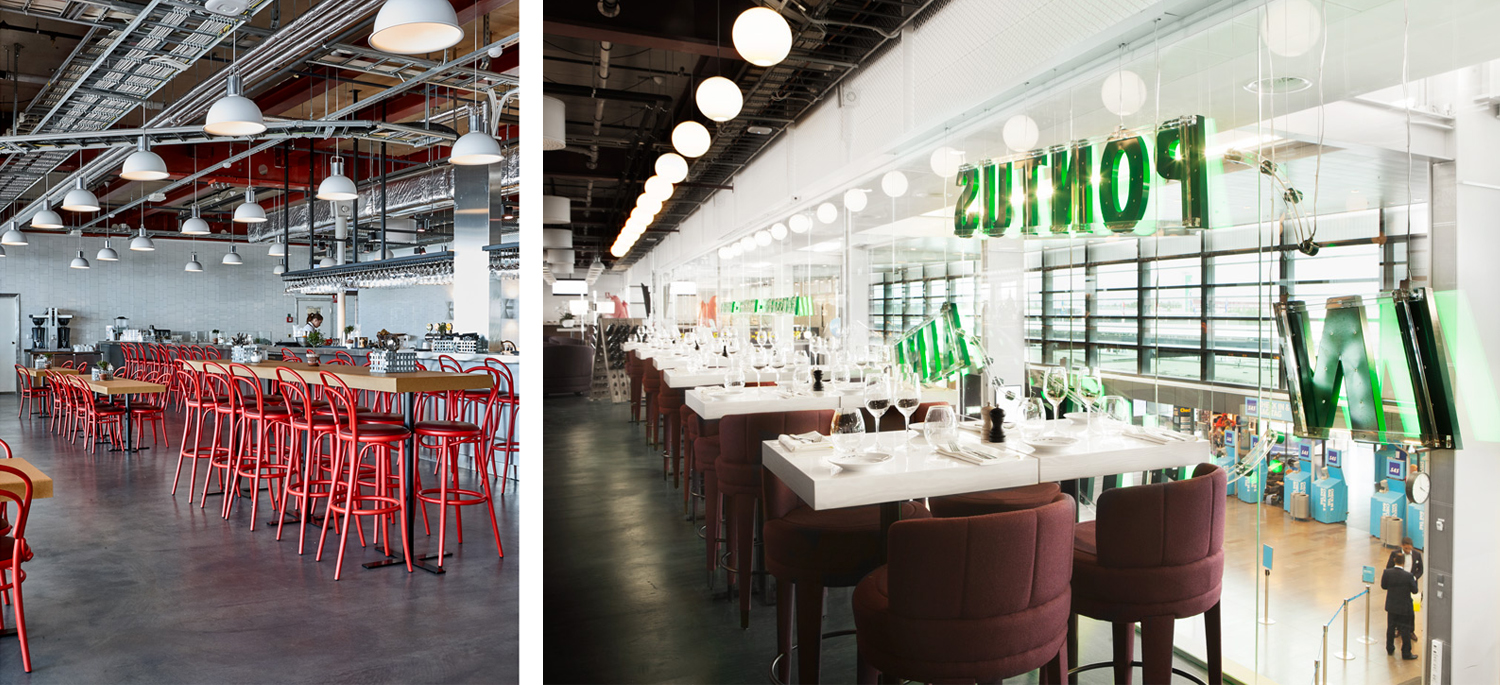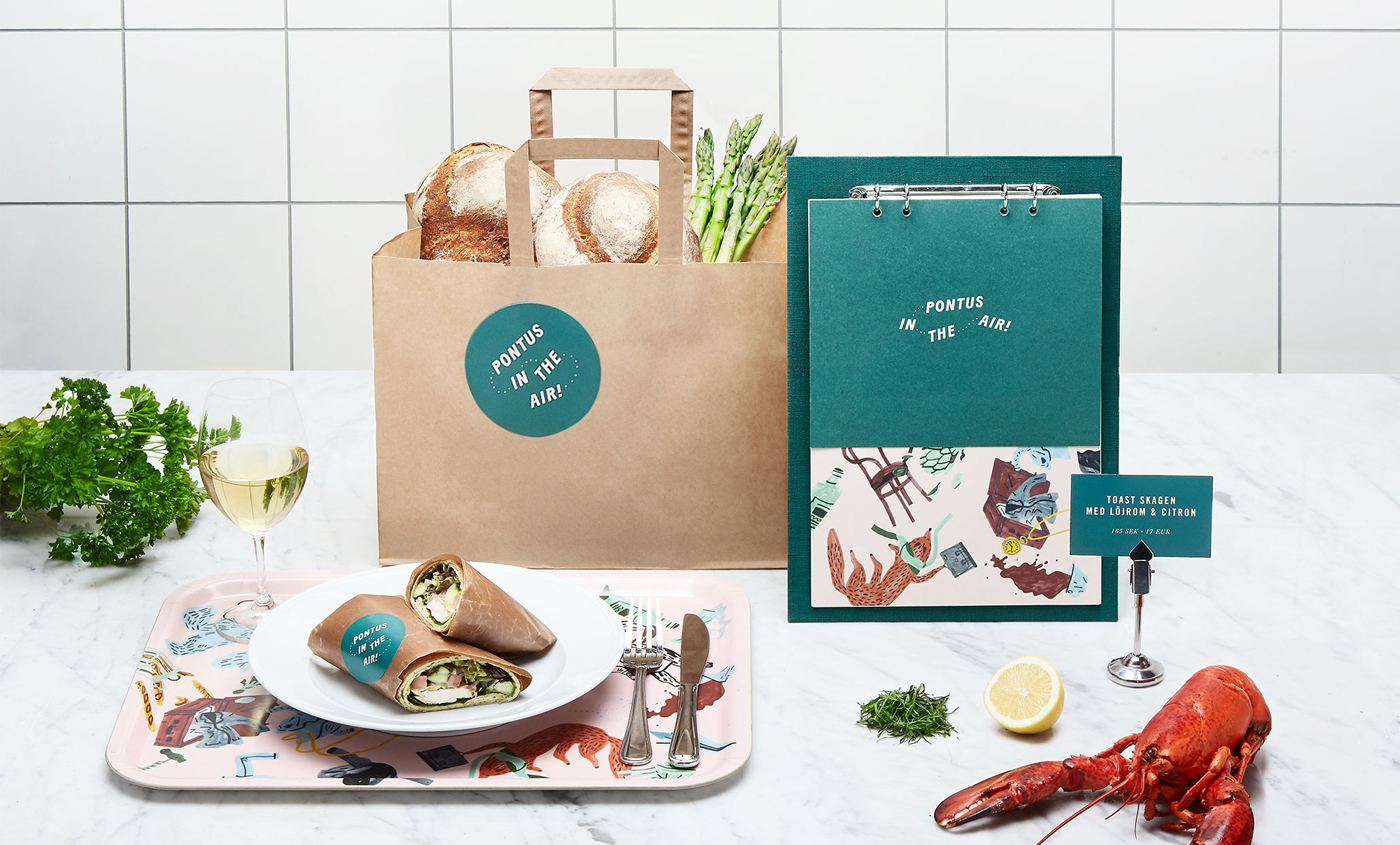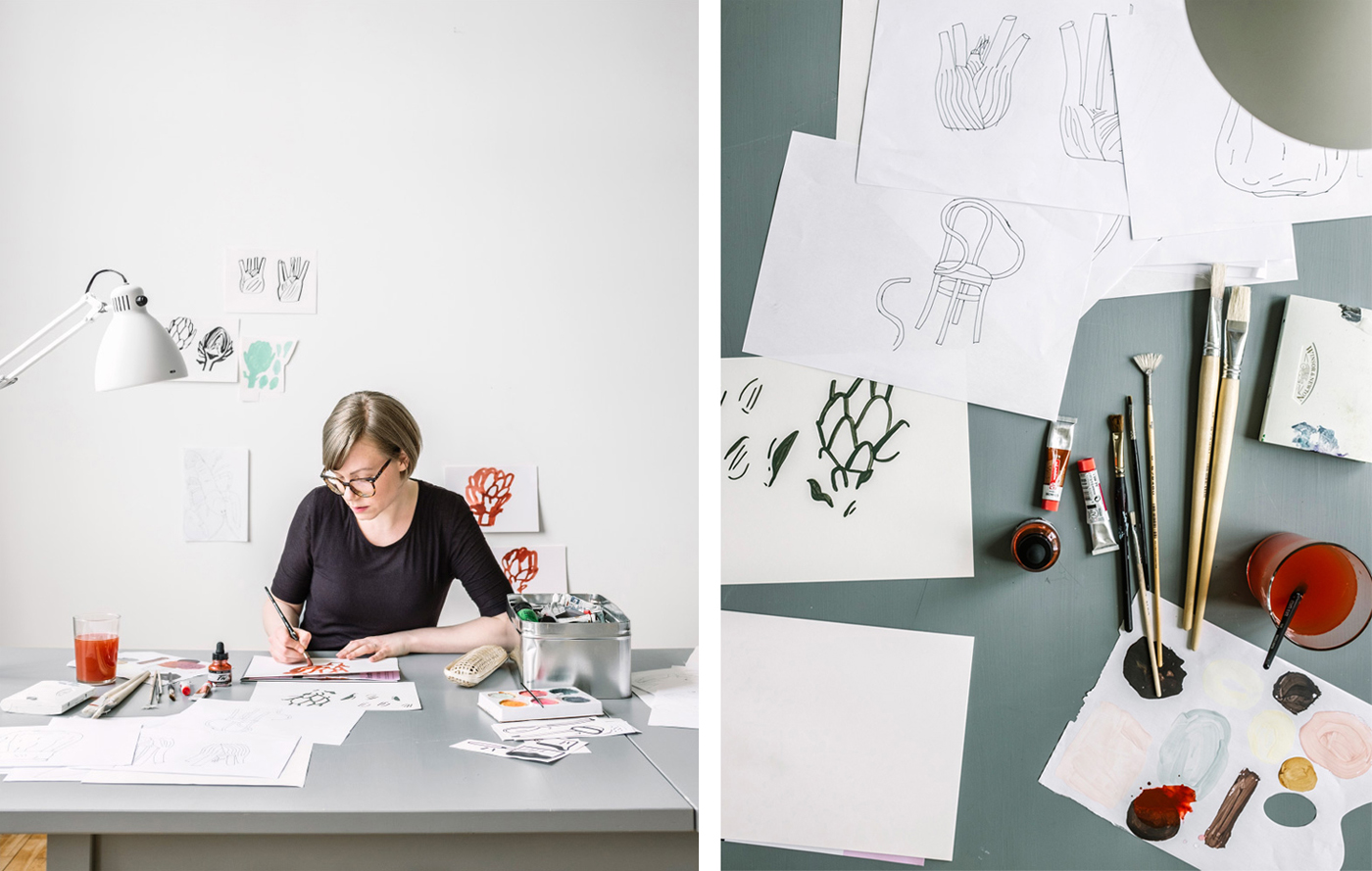 Although there are a number of neat details that make up Bold's work for Pontus In The Air, illustration is the real highlight. Created by Klara Persson, these imagine and bring to life an elegant dinner thrown up in the air. Lobsters, silverware and champagne bottles are mixed in with the objects of travel; open suitcases, clothes, audio players, watch and paper airplane. Pontus Stenshäll and sommelier Mario also appear, and although these break with continuity slightly in their facial detailing, makes a connection back to the Pontus brand and the culinary quality associated with it.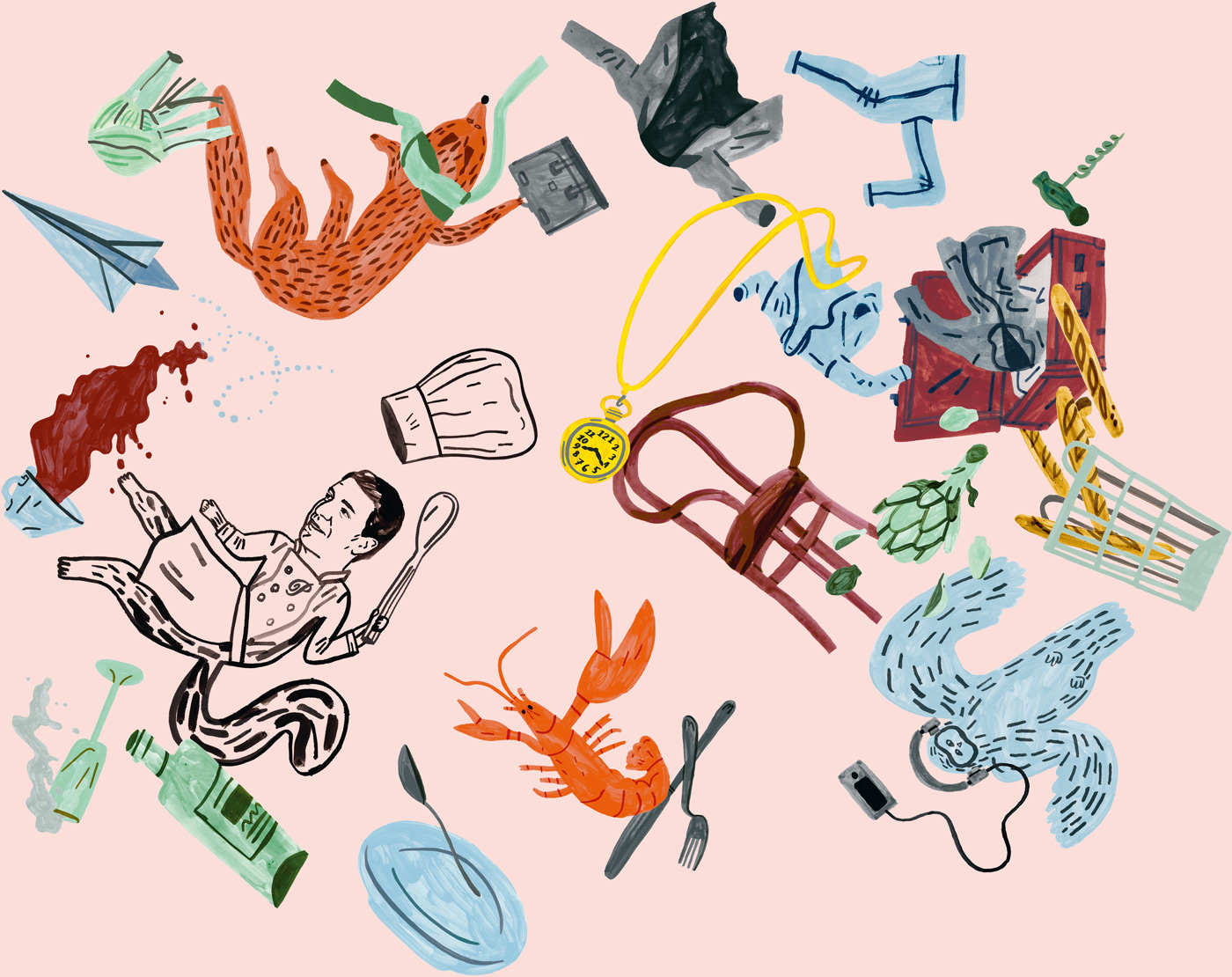 Illustration is playful in tone but avoids the overtly childish in the choice of content and colour while a looseness in line, colouring and composition gives the work a sense of motion and creative spontaneity. There is plenty of detail, rearranged across a number of contexts to deliver variety and variation, holding up well small and cropped across business cards, slightly larger over menu and trays, and blown up as interior graphics across the entrance. Together, Bold's up-in-the-air concept and Klara Persson's style brings a distinctive and memorable idiosyncratic quality to the universal nature of dining and travel-related imagery.
Instead of a traditional press release Bold created a short launch film, which spread on social media, that sees illustration replaced by objects thrown up and filmed at high-speed camera. It is neat variation on concept that retains many of the same visual qualities.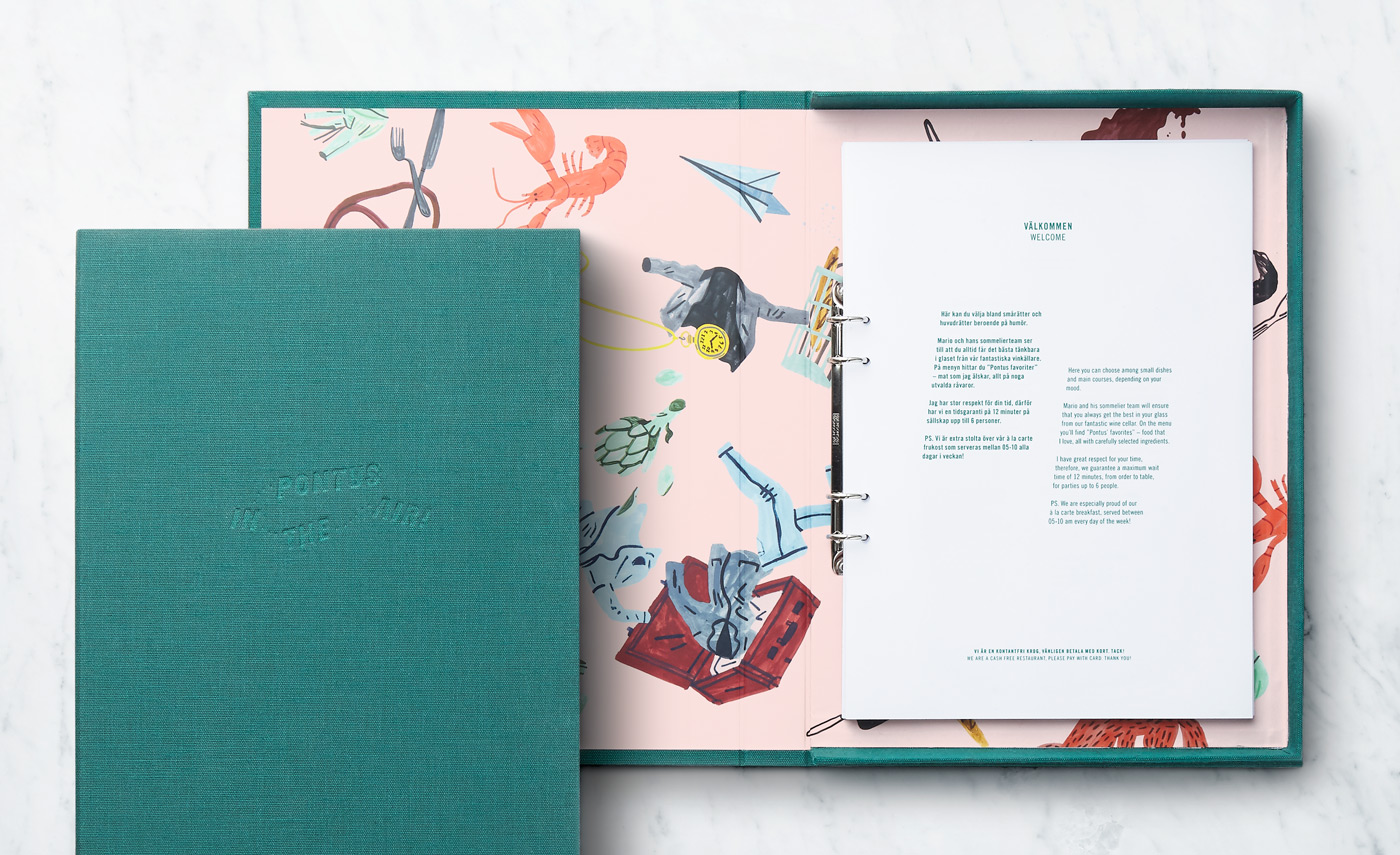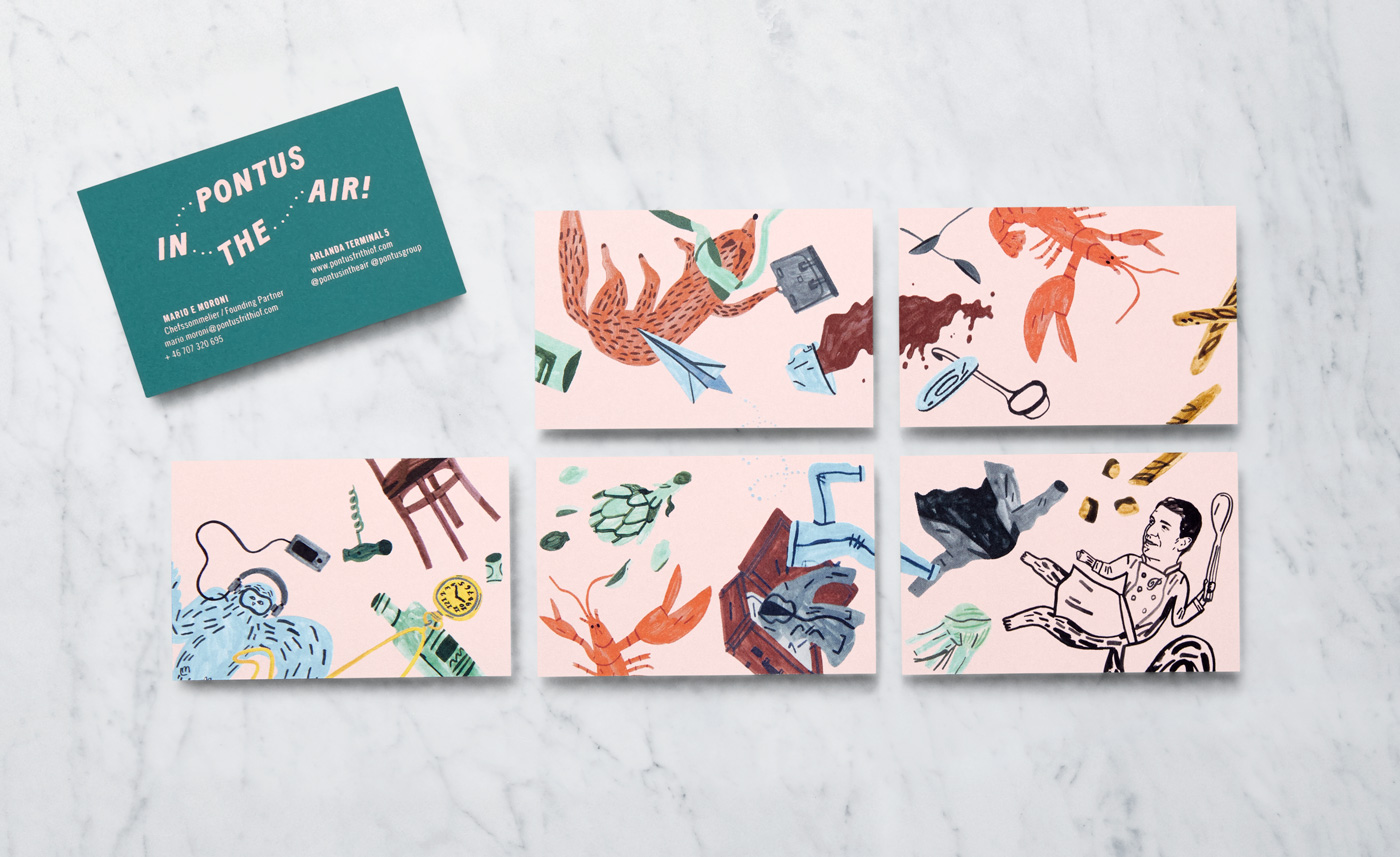 Where illustration is rich in detail, colour palette and type provide contrast through restraint and simplicity. Solid blocks of green and salmon feel contemporary and earthy, and function to compliment and elevate imagery, while a blind deboss and the texture of fabric menu covers share this visual simplicity while working in a material high quality.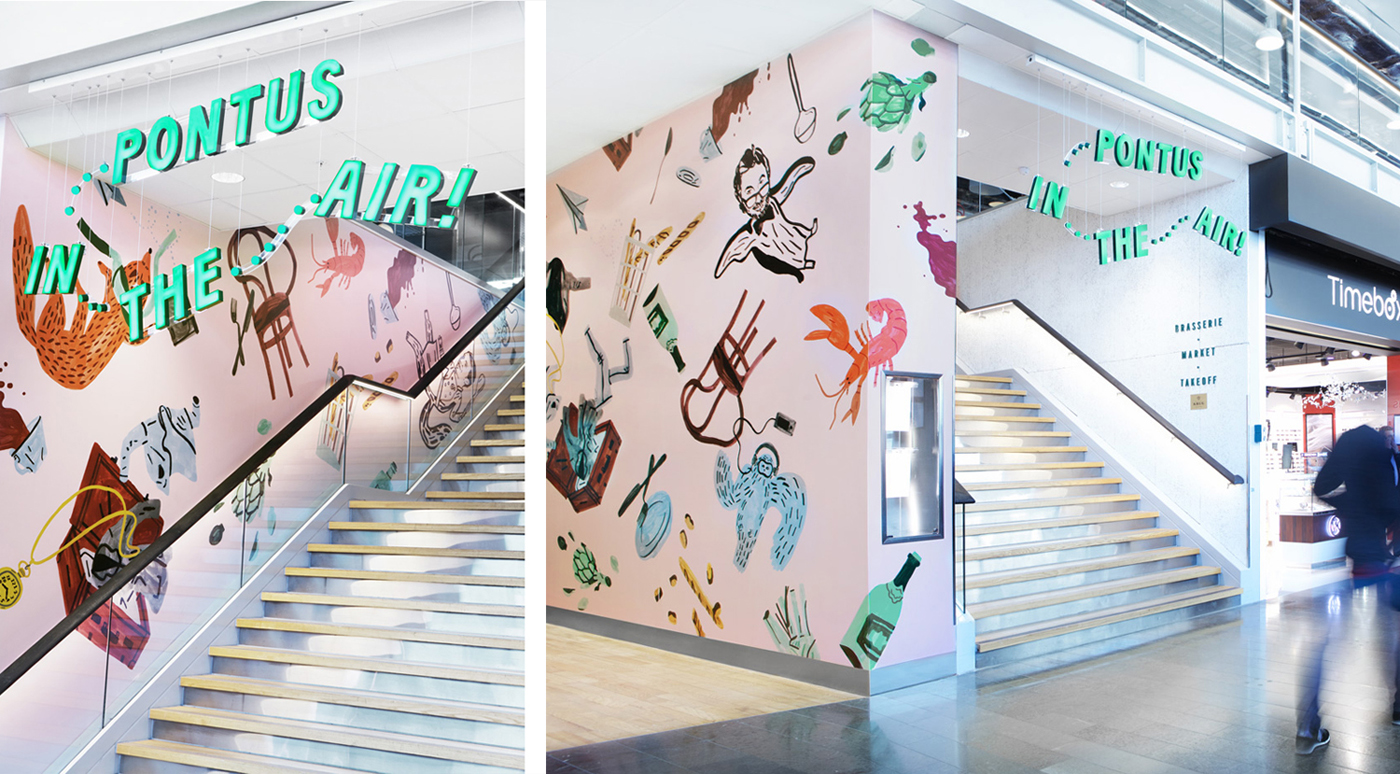 Logotype appears as a simple articulation of concept, finding a comfortable balance between modern Scandinavian dining experience in its current sans-serif characters, its airport location and Bold's concept in the "up in the air" arrangement and a sense of journey and destination in the linking of words with dotted lines. Like illustration, logotype is given a variety in its changing structure within different contexts. The sloping layout of menu builds in another sense of motion and direction, is singular in its expression of concept whilst leveraging the reassuring qualities associated with a traditional serif and modern sans-serif pairing.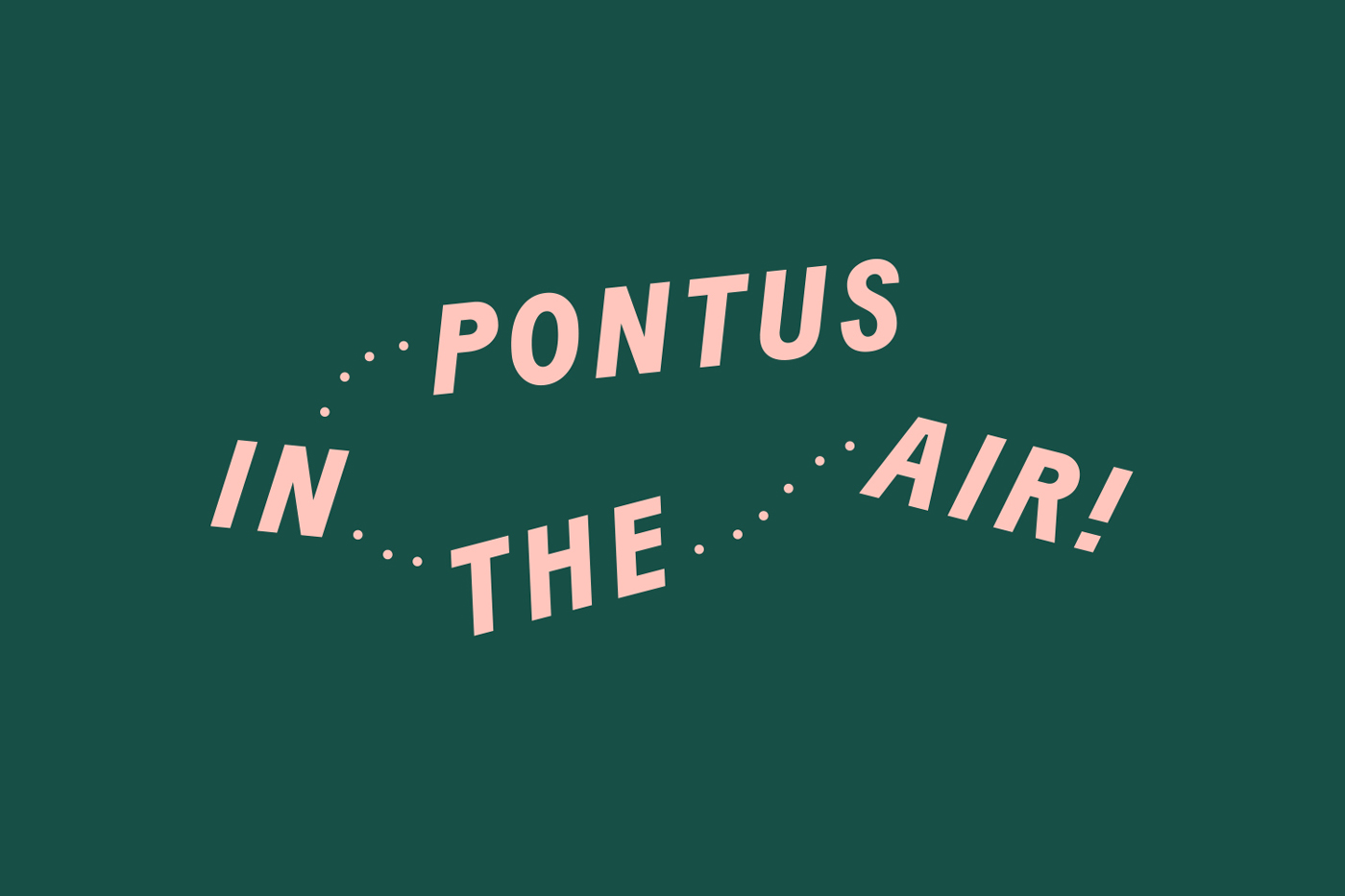 There is plenty of character to the work, not just in the illustration's mixing of travel and food but also in the subtle details. There is a good use of contrast; typographically hinting at modern convenience and traditional luxury, in the character and whimsy of image and solid colour, and the restraint of type and layout with moments of play and motion. More work by Bold on BP&O.
Design: Bold. Illustration: Klara Persson. Opinion: Richard Baird.