Posted:
Filed under: Food and Drink, Logo Reviews, Packaging Reviews
| Tags: Alcohol Packaging, Amber Glass and Plastic Packaging, Back of Pack Design, Best Packaging Designs, Bottle Label Design, Bottle Packaging, Branding Blog, British Design, Business Card Design, Cider & Cyder Packaging, Condensed Typography, Creative Packaging, Design For Print, Design Opinion, Designed by NB Studio, Foil Blocking, Gold Foil, Graphic Design Blog, Handcraft, Illustration, Logo Design & Branding Blog, Logo Design Inspiration, Packaging Company, Packaging Design, Packaging Design Blog, Packaging Design Resource, Packaging News, Packaging Opinion, Stationery Design, The Best Packaging of 2014, Website Design
Comments Off

on Aspall designed by NB Studio
Opinion by Richard Baird.
Aspall is a British family run cyder maker with a significant history, now into its eight generation and third century. In response to increased competition from both the Cyder and Vinegar categories, Aspall recently worked with NB Studio to help reinvigorate and re-craft its brand identity. This included new logo and packaging treatments for retail and trade as well as website, point of sale and livery design. Drawing on Aspall's rich history and archive of documents, records, old marks, motifs and photographs, NB Studio looked to connect the new design to the past and capture the unique quirks and eccentricities of the business, and the family members that have had a hand in running it.
---
Posted:
Filed under:
Logo Reviews
| Tags: Brand Identity Reviews, Branding, Branding News, Coloured Paper, Design Opinion, Design Reviews, Designed by NB Studio, Graphic Design, Logo Design & Branding Blog, Logo Designs, Logo News, Logos, Logotypes, Pastel Coloured Papers, Pastel Colours, PR Logos, Sans-serif Logotypes, Stationery Design, The Best Logo Designs of 2012, Typography
Comments Off

on Surname & Surname designed by NB Studio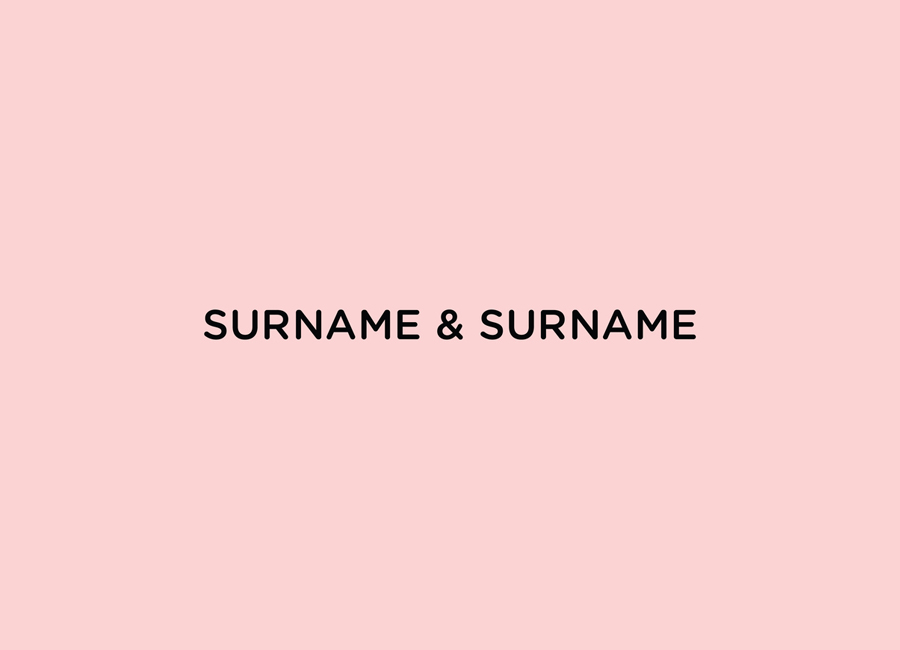 Surname & Surname is a new consumer focused brand communications agency formed by London-based PR specialist Blue Rubicon. Their visual identity, recently created by NB Studio, utilises a simple but well executed typographical solution to deliver an alternating union of language which conveys professionalism, communicative creativity at its most elemental, and a thoughtful, evolving brand personality.
---