Posted: December 19, 2014
Filed under: Architecture and The Built Environment, Fonts in Use, Logo Reviews
| Tags: Architecture Logos, Black Block Foil, Brand Guidelines, Brand Identity, Brand Identity Reviews, Branding, Branding Blog, Branding News, Brochure Design, Business Card Design, Colour in Use: Grey, Coloured Paper, Design For Print, Design News, Design Opinion, Design Reviews, Designed by Graphical House, Designed in Glasgow, Edge Painted Detail, Gold Foil, Graphic Design Blog, Letterpress Business Cards, Logo Design & Branding Blog, Logo Design Inspiration, Logo Design Resource, Logo Opinion, Minimal Logos, Sans-serif Logotypes, Scottish Design, Stationery Design, The Best Architecture Logos, Uncoated Papers & Cards, Visual Identity Design Blog
Comments Off

on Gras & Groves-Raines Architects by Graphical House
Opinion by Richard Baird.
Gras and Groves-Raines Architects are Edinburgh-based architecture practices, and two branches of the same organisation. Gras explores experimental routes and works within commercial, public and private developments as well as exhibitions, while Groves-Raines Architects takes a more traditional approach, specialising in the conservation and restoration of existing buildings. Although their fields of expertise differ, both are bound by the shared values of a high quality holistic approach from design through to execution, and favour craftsmanship and fine detail. These values informed the development of a new cohesive brand identity for both practices, managed by design studio Graphical House, and which included logotypes, stationery, business cards and brand guidelines.
---
Posted: July 30, 2014
Filed under: Cafes, Bars and Restaurants, Logo Reviews
| Tags: Brand Identity, Brand Identity Reviews, Branding, Branding Blog, Branding News, Brochure Design, Colorplan Embossed Paper, Colorplan Papers and Boards, Design News, Design Opinion, Design Reviews, Designed by Graphical House, Designed in Glasgow, Fonts in Use: Caslon, Fonts in Use: Trade Gothic, Gold Foil, Graphic Design, Logo Design & Branding Blog, Logo Opinion, Logos, Logotypes, Scottish Design, Serif Logotypes, Stencil Cut Logotypes, Stencil Cut Serif Logotypes, The Best Brand Identities of 2014, The Best Logo Designs of 2014, Typography, Visual Identity Design Blog
Comments Off

on The Empire Café designed by Graphical House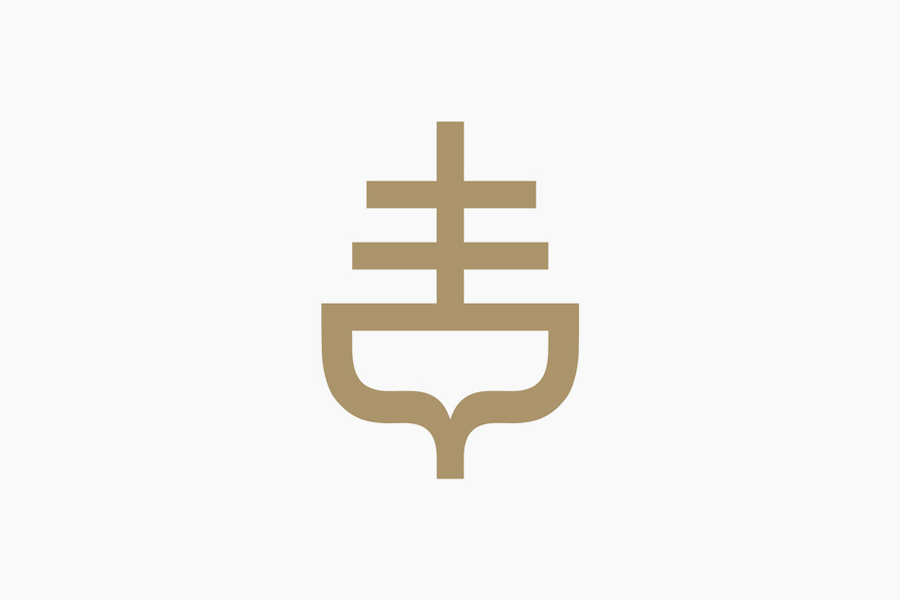 The Empire Café is a pop-up venue located in Glasgow's Merchant City that looks to explore Scotland's relationship with the North Atlantic slave trade through coffee, sugar, tea, cotton, music, visual art, poetry, debate, workshops, walks, film and literature. The café's brand identity, a ship-like logo, bold sans-serif typography and both a limited and rich approach to print, designed by Graphical House, is described as linking a contemporary 'artistic programme and poetry anthology with contributors gathered from across the Commonwealth', and references cross sea trade of the past.
---