Posted: June 13, 2016
Filed under: Food and Drink, Graphic Design Reviews, Packaging Reviews
| Tags: Back of Pack Design, Best Packaging Designs, Creative Packaging, Design For Print, Design Opinion, Design Reviews, Designed in Auckland, From New Zealand, Graphic Design, Graphic Design Blog, Hand Drawn Typography, Hand Lettering, Health Food Packaging, Illustration, Packaging Company, Packaging Design, Packaging Design Blog, Packaging Design Resource, Packaging News, Sans-serif Logotypes, Snack Packaging Design, Structural Package Design, The Best Packaging of 2016, Typography, Uncoated Papers & Cards
Leave a comment »
Opinion by Richard Baird.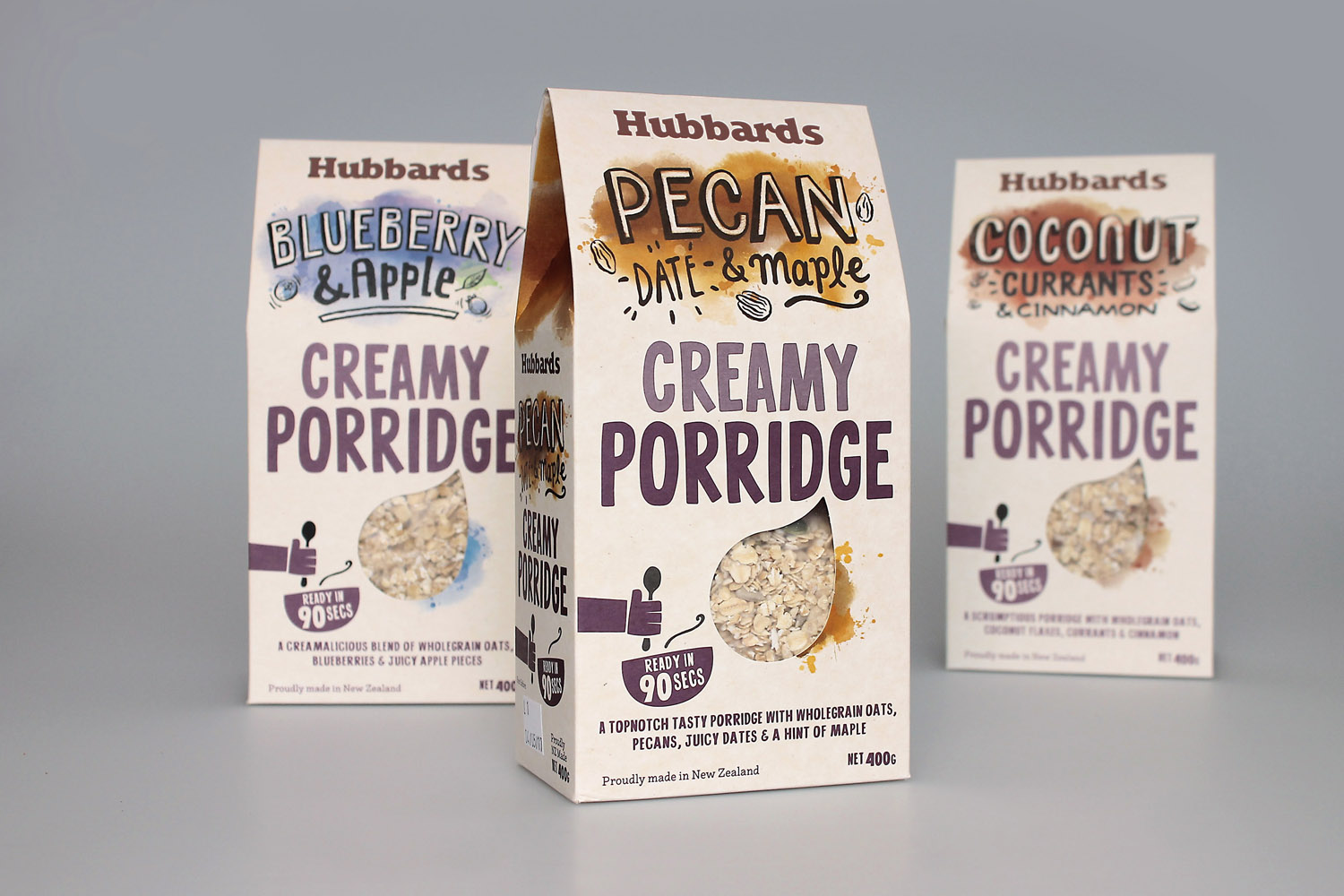 Auckland-based studio Coats continue to collaborate with health food company Hubbards, following up their work on Toppers with packaging for their new Creamy Porridge range. Coats was tasked with conveying the range's modern flavour combinations, avoiding the rustic and traditional messages often favoured by the category, and working within a brand language that is quirky, engaging, honest and down-to-earth. Much like their work on Toppers, Coats does this through bold custom lettering, a bright but natural colour palette, and convivial tone of voice.
---
Posted: June 7, 2016
Filed under: Food and Drink, Graphic Design Reviews, Logo Reviews, Packaging Reviews
| Tags: Best Packaging Designs, Box Packaging, Brand Identity Blog, Brand Identity Reviews, Branding Blog, Branding Reviews, British Design, Creative Packaging, Design For Print, Design Opinion, Design Reviews, Drinks Packaging, Graphic Design, Graphic Design Blog, Packaging Company, Packaging Design, Packaging Design Blog, Packaging Design Resource, Packaging News, Packaging Opinion, Paper and Card Packaging, Slab Serif Typography, Tea Packaging, The Best Packaging of 2016, Typography, Uncoated Papers & Cards
4 Comments »
Opinion by Richard Baird.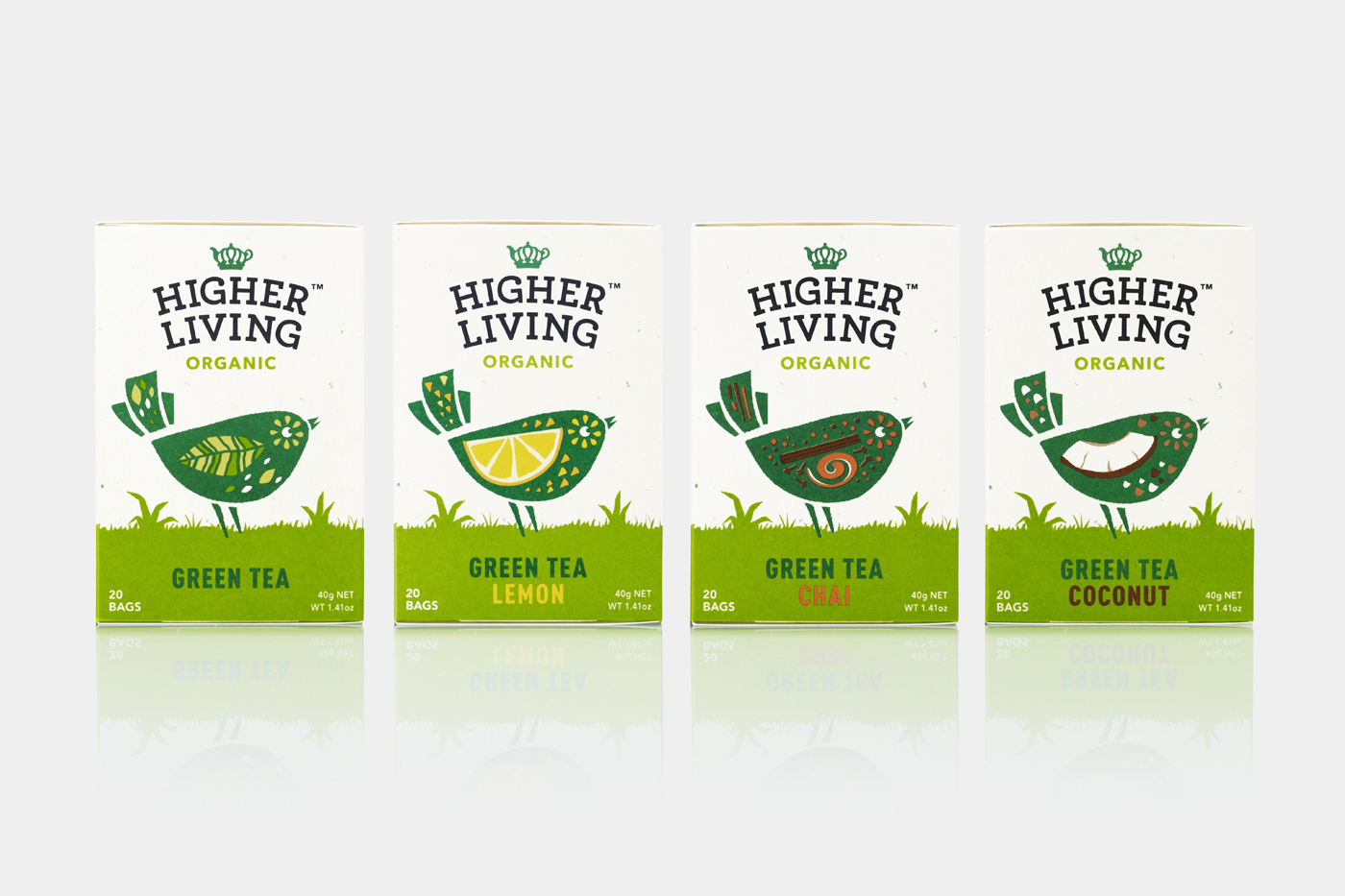 Higher Living is a British company who have been blending teas, herbs and spices for over 45 years using only 100% natural and organic ingredients. Continuing their collaboration with Higher Living, which began back in 2010, London-based graphic design studio B&B Studio worked with the company, following a recent expansion of the range, to help redefine its packaging and brand identity with the intention of establishing a new system that would help consumers navigate an increased variety whilst also retaining its idiosyncratic qualities.
---