O/O Brewing by Lundgren+Lindqvist
Opinion by Richard Baird Posted 9 September 2015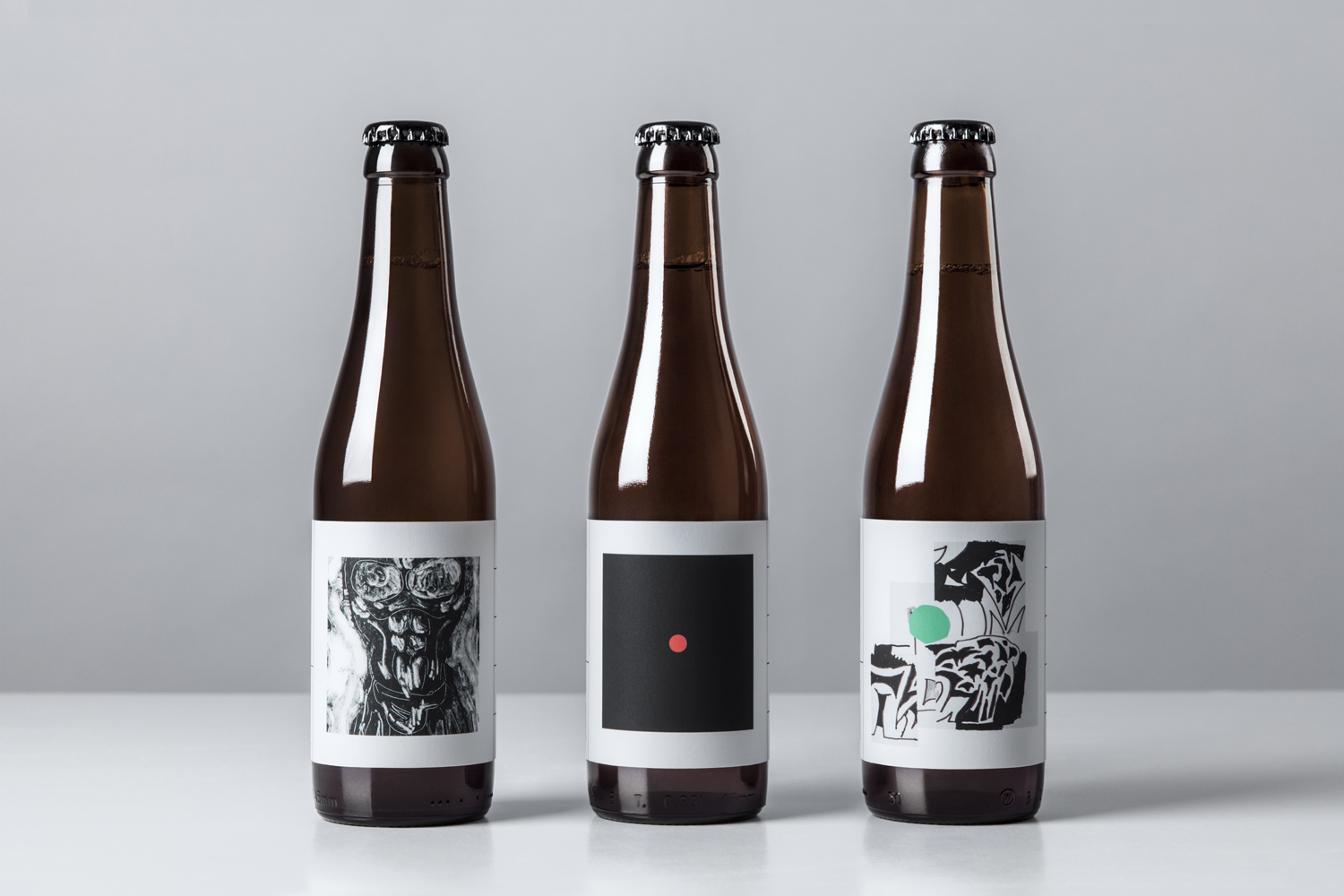 O/O Brewing is a high-end craft brewery, set up in 2011 by Olle Andersson & Olof Andersson, with premises in the Swedish city of Gothenburg. O/O worked with Scandinavian graphic design studio Lundgren+Lindqvist, who had created labels for a variety of other O/O beer, to develop new packaging for their brews. The studio revised and simplified the design system from earlier releases but continued to embrace a collaborative approach with artists and designers. This article was updated February 2017 to include O/O Brewing's latest releases.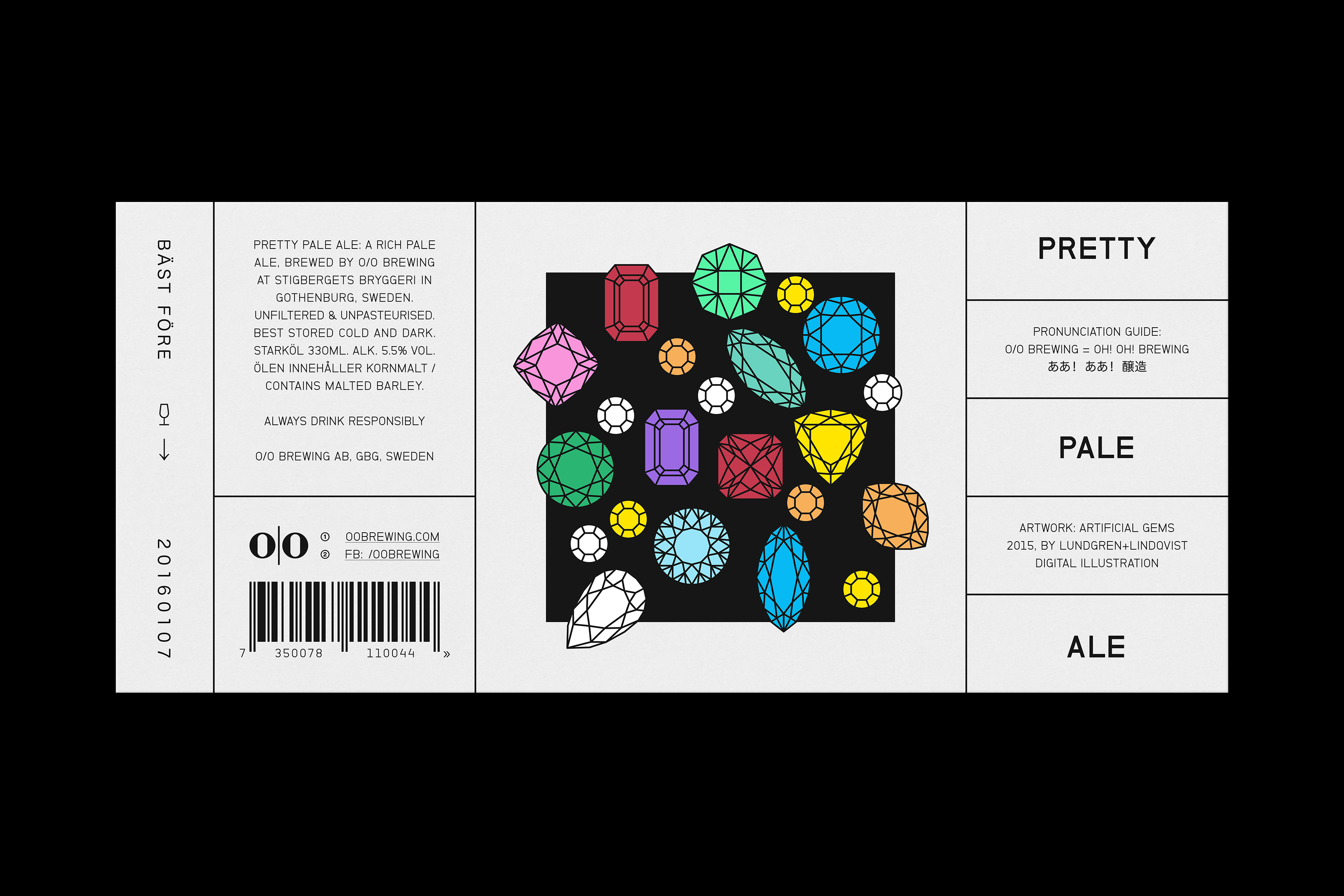 The collaborative foundation of the O/O label system remains. For the Spring 2015 range these featured work by Fredrik Åkum (Evergreen), Alexander Palmeståhl (Bohemia) and Lundgren+Lindqvist (Pretty), with each contributing an image that they felt conveyed the characteristics of the beer.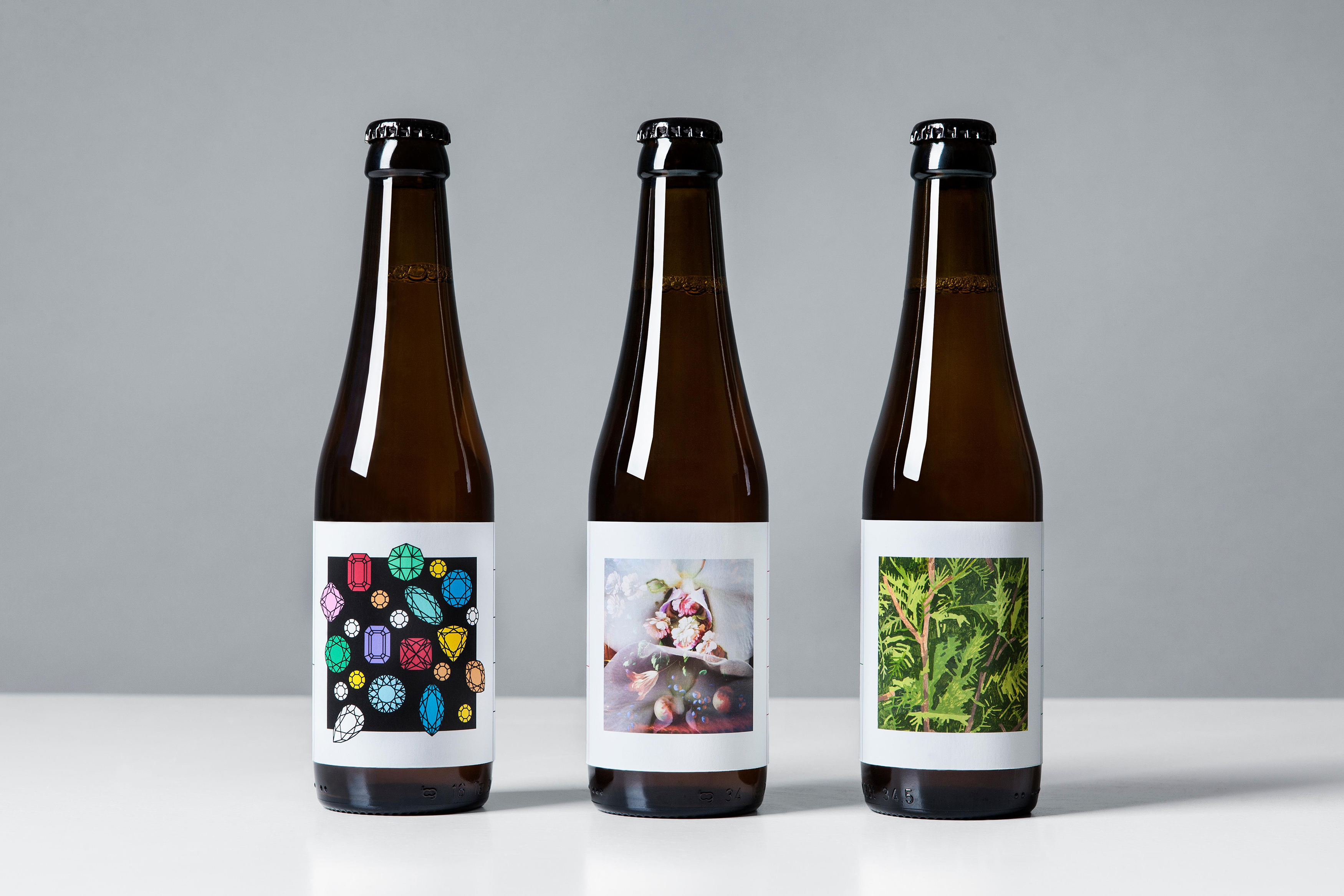 As much as Lundgren+Lindqvist's cut stone illustration of monolinear lines, geometric form, and colour contrast is compelling and current (and makes for a very fine print), it is the images of Fredrik Åkum and Alexander Palmeståhl that really stand out. The texture, detail and quality of their work offers a great deal of contrast to the type and grid-based layout of Lundgren+Lindqvist's simplified label design.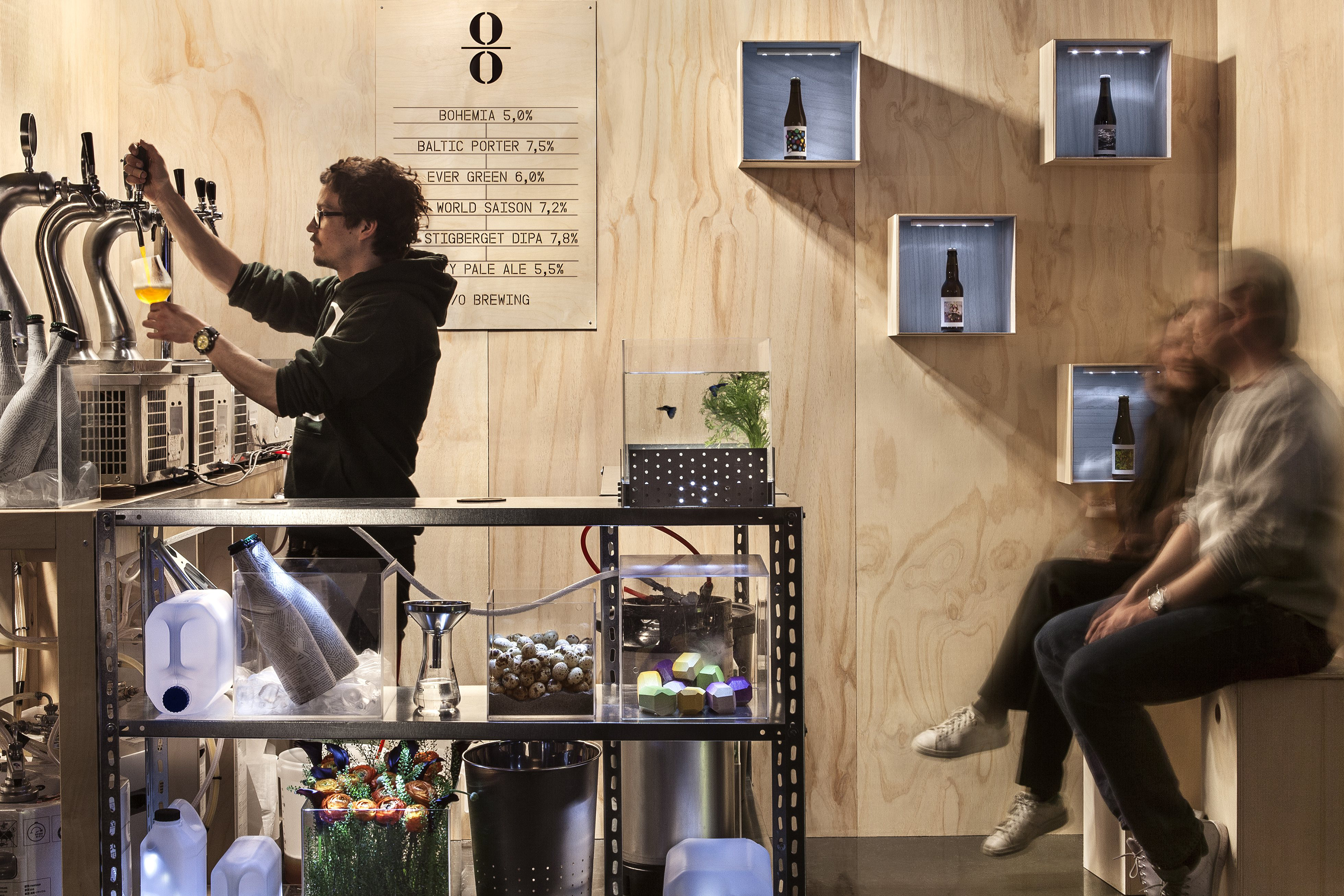 The label's still make a connection between between art and the craft of brewing, however, the more stripped down aesthetic, in comparison to earlier labels, which sees typographic flourish replaced by neutrality and a slightly technical quality up close, as well as more white space and a structure that feels practical and methodical, works well to further emphasise this by placing more focus on image. This approach also draws in a creative lab component that was more nuanced within previous designs, and marks the new label designs out from earlier ranges.
This bare utilitarian aesthetic, framing the bright and illustrative, much like a gallery space, also plays out in the design of O/O's Gothenburg Beer & Whiskey Fair pop-up bar by architects Emma Magnusson and Angelina Kjellén, but as physical detail. This includes light untreated woods, exposed casks, modular steel tables and stencil cut, heated applied typography to signage alongside brightly painted cut wood shapes, egg shells, flowers and illuminated display cases.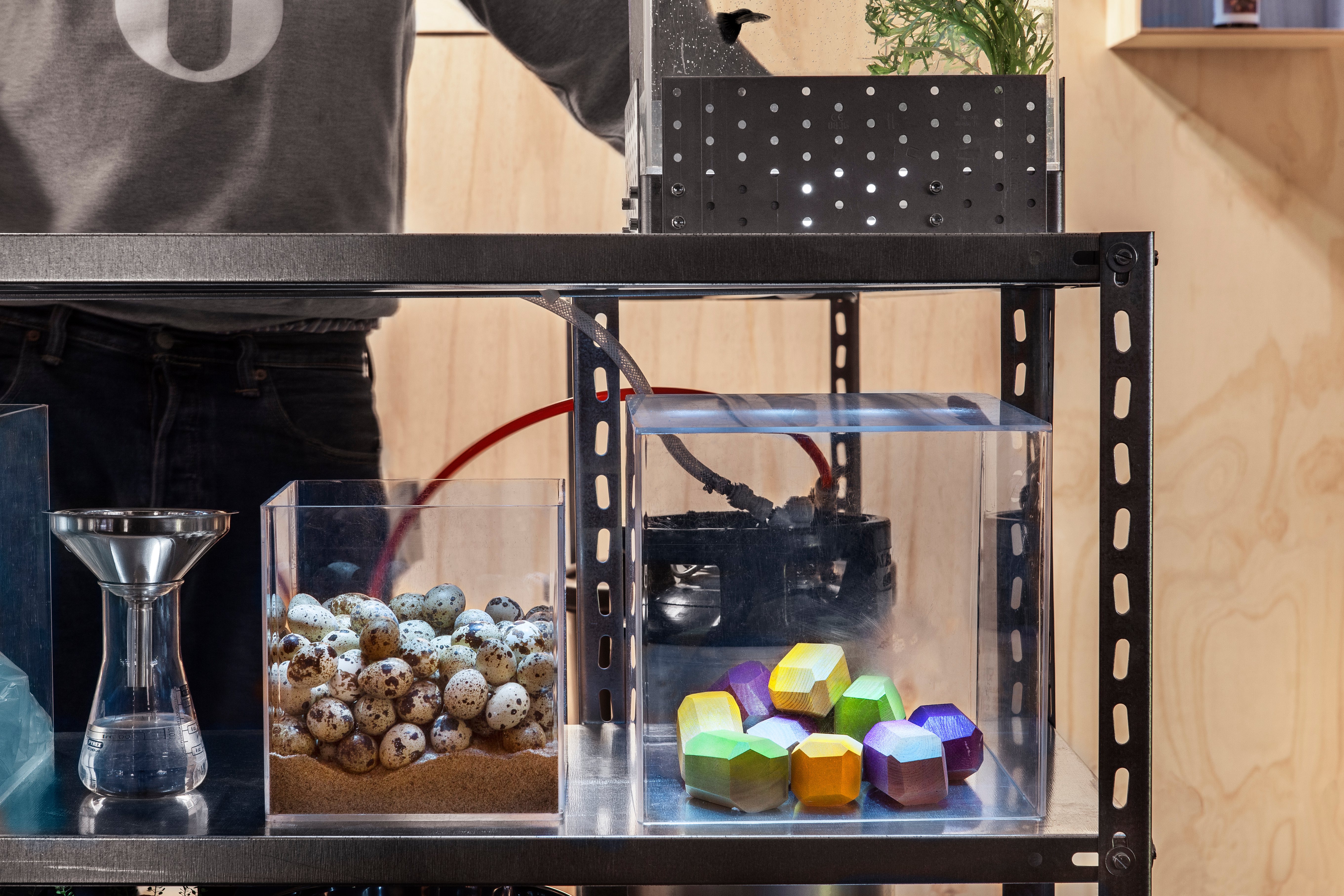 Lundgren+Lindqvist's reductive approach is thoroughly contemporary. It features a good use of contrast, particularly between image, type and space. The studio effectively mix strong visual impact with communicative detail up close, conveys some of the values / processes of the brewery (art, science craft, collaboration), and as part of a broader system appears cohesive, and alongside other brews in the range, distinctive.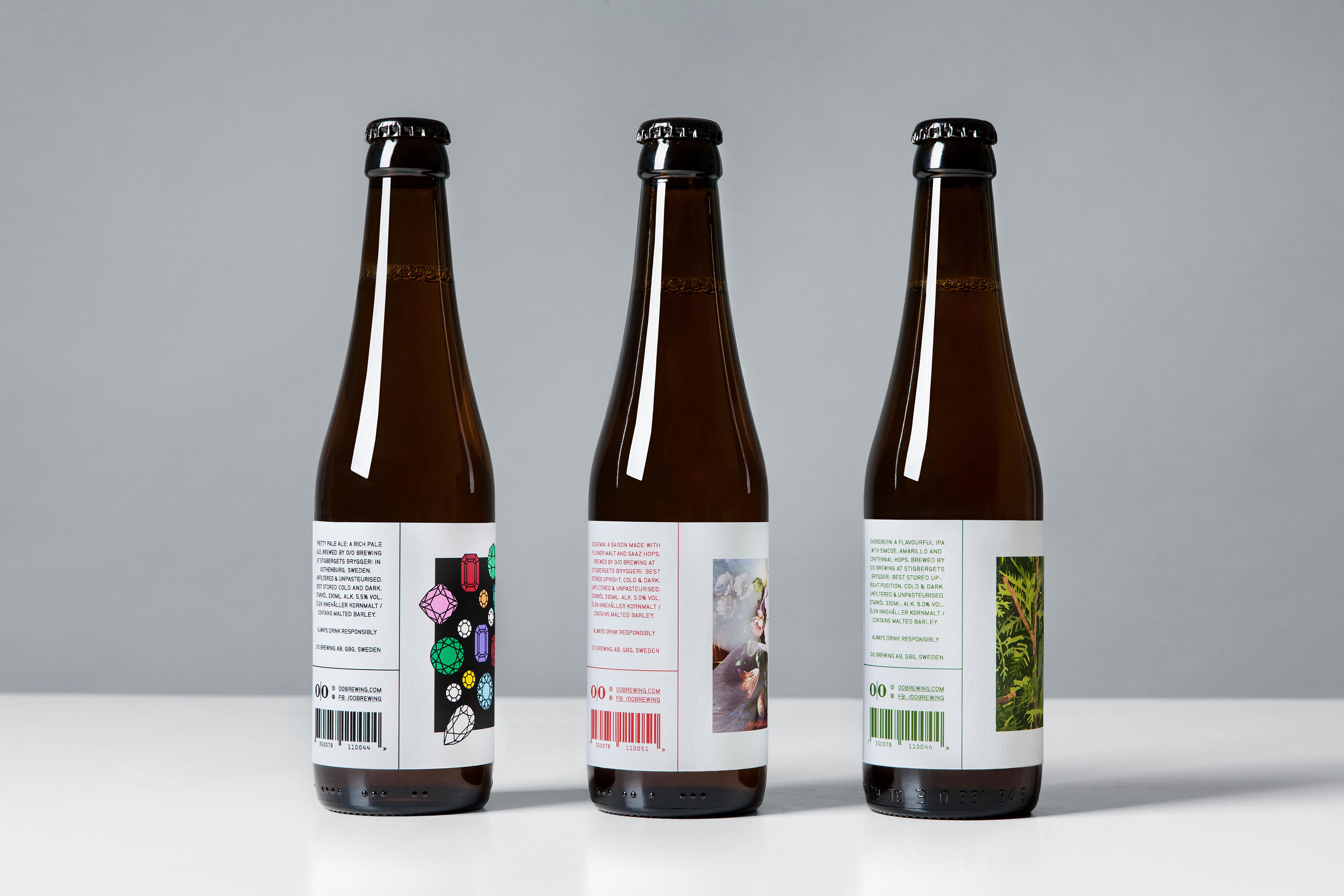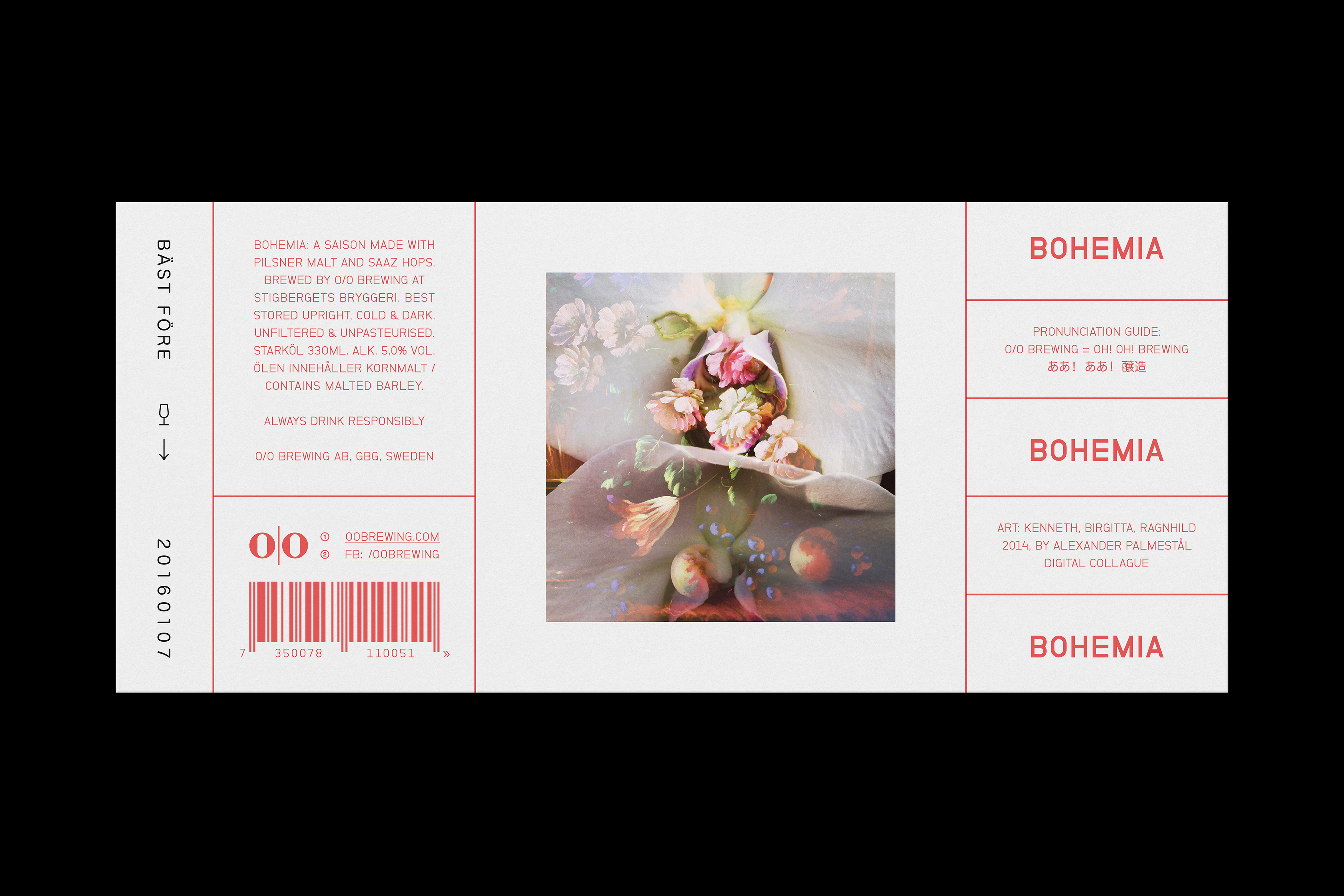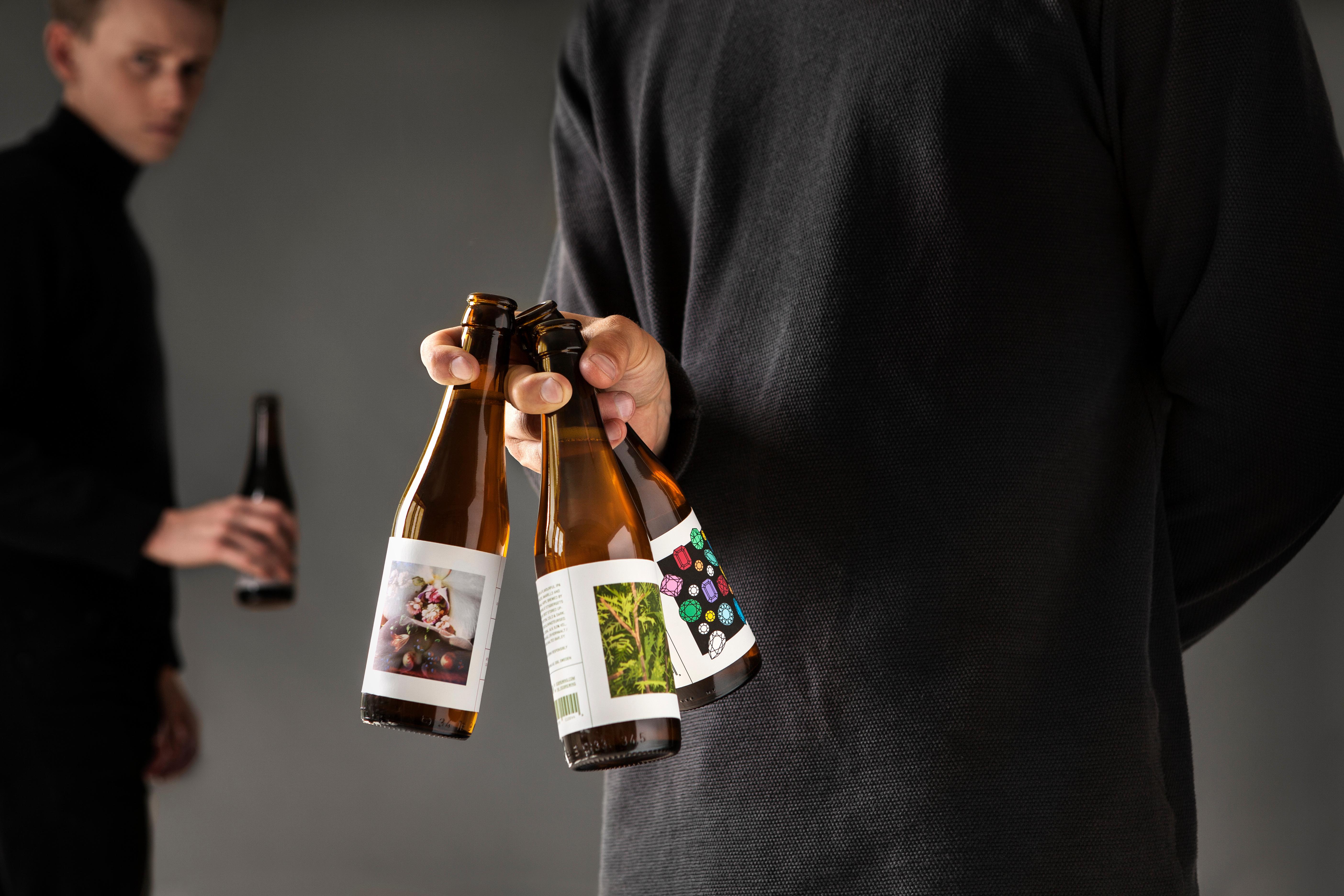 Lundgren + Lindqvist build on their packaging system for O/O Brewing with three new releases. These included labels and art direction for Ekta, Muscles and Narangi. As with previous releases, the studio effectively play with typographic simplicity and structure, juxtaposed alongside hand drawn image in the case of Muscle and Ekta, and the abstraction of Narangi. More from Lundgren+Lindqvist on BP&O.
Design: Lundgren+Lindqvist Opinion: Richard Baird. Fonts Used: Neubau Grotesk.