Soap Co. by Paul Belford Ltd
Opinion by Richard Baird Posted 11 September 2015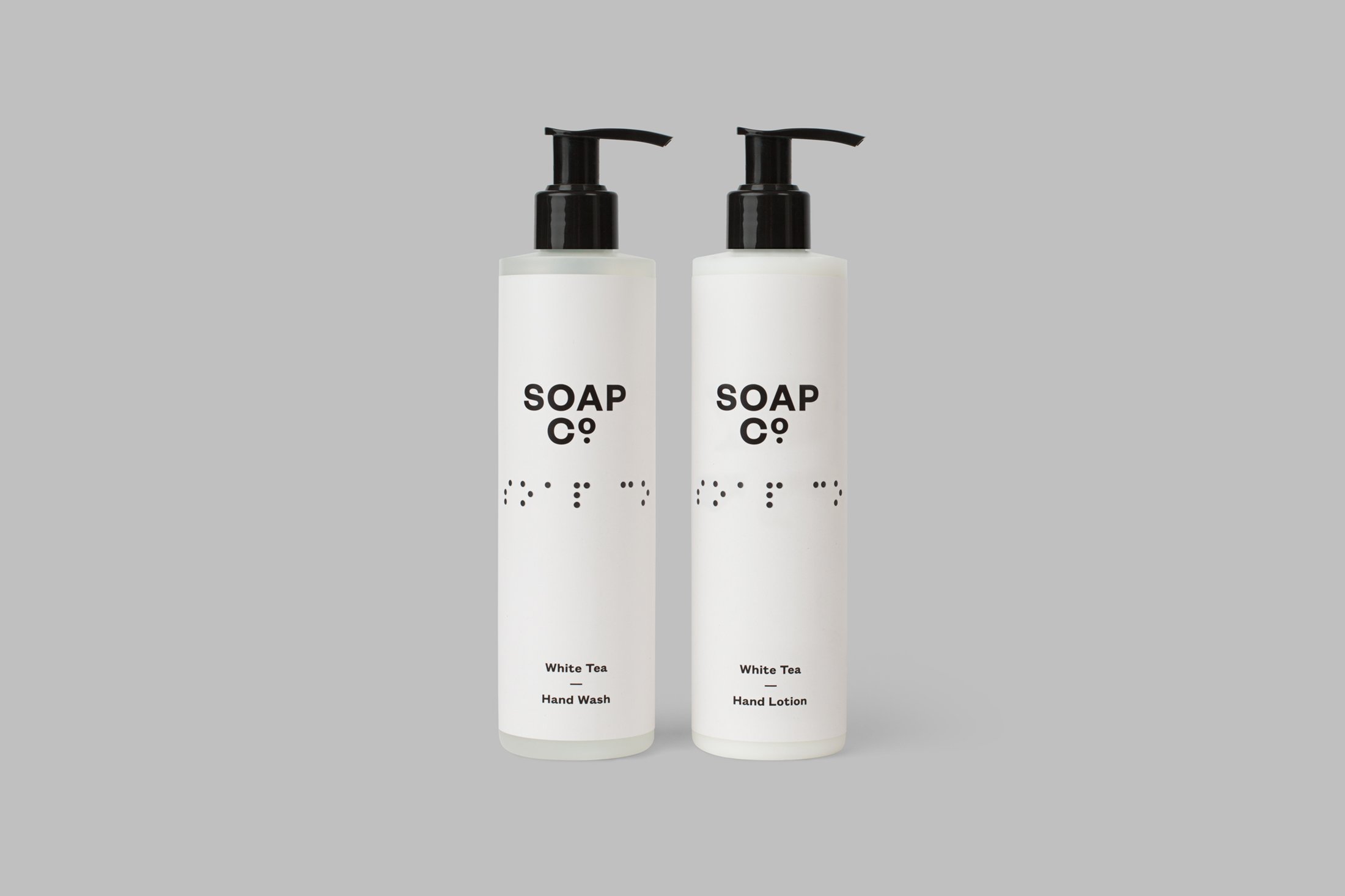 Soap Co. is a UK based social enterprise, luxury soap manufacturer and brand, that provides employment to people who are blind, disabled or disadvantaged. These individuals make up 70% of their team. All profits go back into the business to create and fund further job opportunities.
Soap Co. recently launched a range of luxury handmade soaps, hand washes and hand lotions, available as Black Poppy & Wild Fig, Citrus, and White Tea varieties, that feature a new brand identity and packaging design treatment by London based Paul Belford Ltd. The launch of this range, and its new design, coincides with a move from the local to the national market.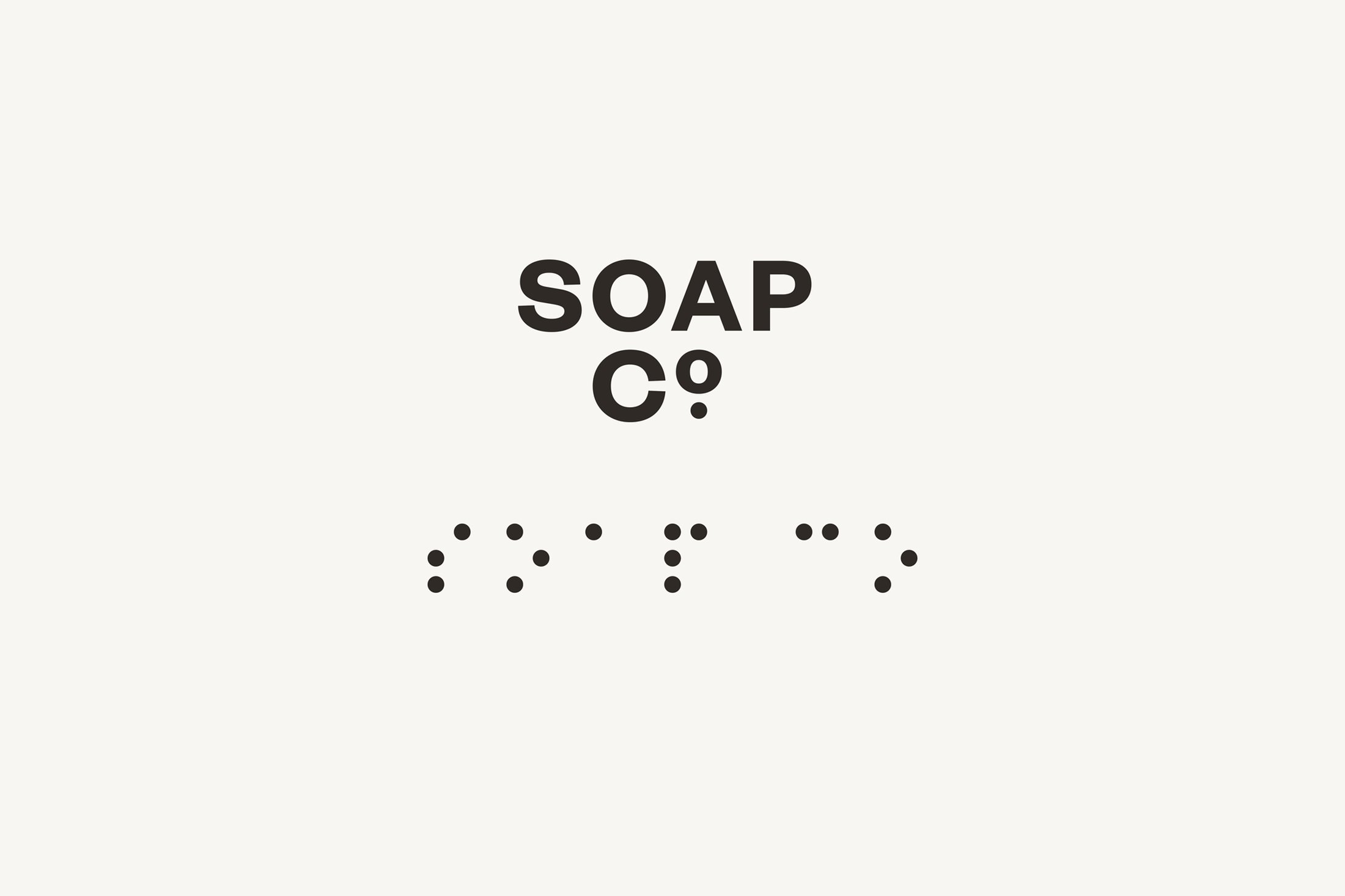 Using a bold, uppercase and geometric sans-serif and Braille combination, black ink surrounded by plenty of unprinted white space and familiar structural choices, Paul Belford's approach finds a comfortable meeting point between luxury convention, cleanliness, the few natural ingredients that are the foundation of the range, and the visually impaired. There is a sensitivity to those whom Soap Co. employs in its simplicity, but also acknowledges the aesthetics currently associated with high-quality cosmetic brands.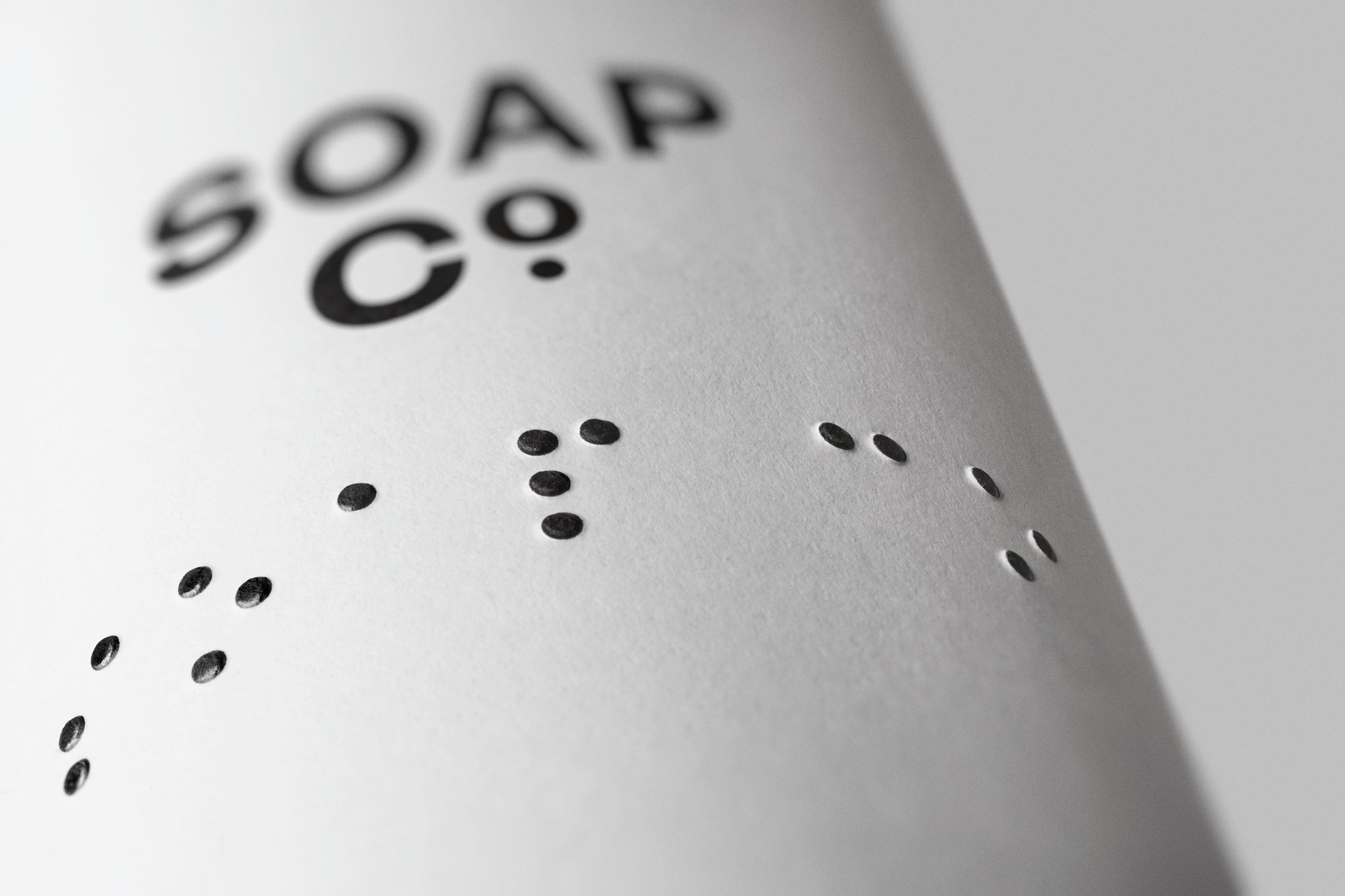 Although reductive, small details such as the 'O', underscored by an interpunct, which ties it neatly to the Braille below, the tight aperture of the C, which together have bubble-like quality, alongside an emboss, often perceived as a luxury flourish but the practical foundation of Braille, the high contrast nature of black text on a white surface, and the tactile quality of uncoated 100% recycled paper, make sure that there remains a few interesting details, and clear connections between premium positioning and the good intentions of the brand.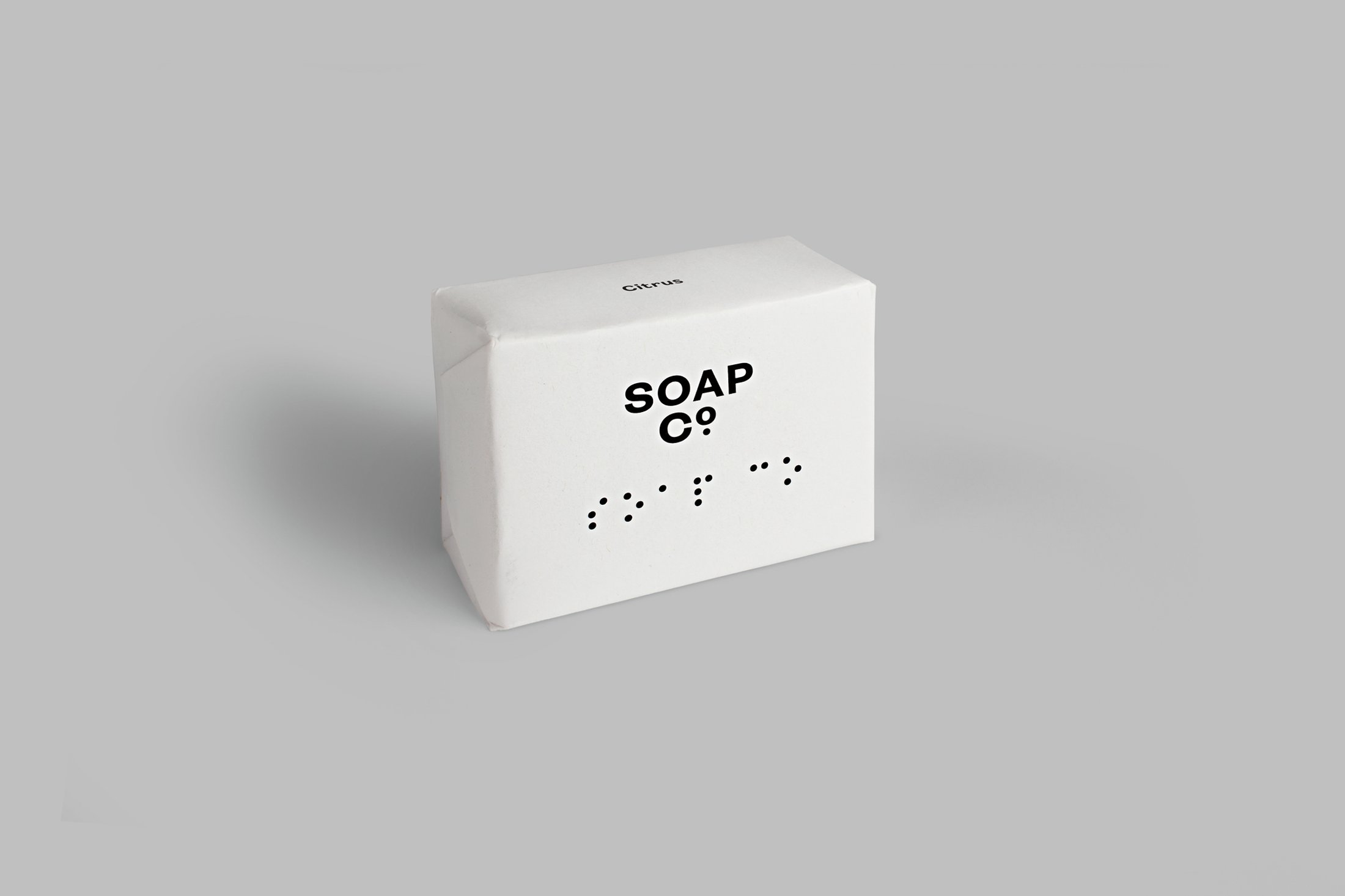 The brand identity and its implementation across packaging clearly communicates a relationship with the visually impaired, which is appropriately expanded upon online. However, it does not appear to address visually impaired consumers, beyond contrast, be that through further Braille information on pack, or accessibility features on line (alt tags and long description on images), although text is set up well for scalability and there is a tool to increase image size in the bottom left-hand corner. It is an honourable and well thought out approach, but that second layer, one that would address consumers with more severe visual impairments as well, might have been particularly neat. More from Paul Belford on BP&O.
Design: Paul Belford Ltd. Opinion: Richard Baird. Fonts Used: Founders Grotesk