Posted: July 19, 2016
Filed under: Fashion, Fonts in Use, Graphic Design Reviews, Logo Reviews
| Tags: Bag Design, Brand Identity Blog, Brand Identity Reviews, Branding Agency, Branding Blog, Branding Reviews, British Design, Colorplan Embossed Paper, Colorplan Papers and Boards, Design For Print, Design Opinion, Design Reviews, Designed by Bibliothèque, Faces, Fonts in Use: Maison, Fonts in Use: Noe, From Europe, From the United Kingdom, G.F Smith Papers & Boards, Gold Foil, Graphic Design, Graphic Design Blog, Label Design, Logo Design Inspiration, Logo Design Resource, Logo Design Trends - Clever Logos, Logo Designs, Logotypes, Minimal Design, Minimal Logos, Minimalist Brand Identities, Sans-serif Logotypes, The Best Brand Identities of 2016, The Best Graphic Design Work of 2016, Tote Bag Design, Type Foundry: Milieu Grotesque, Typography
Leave a comment »
Opinion by Richard Baird.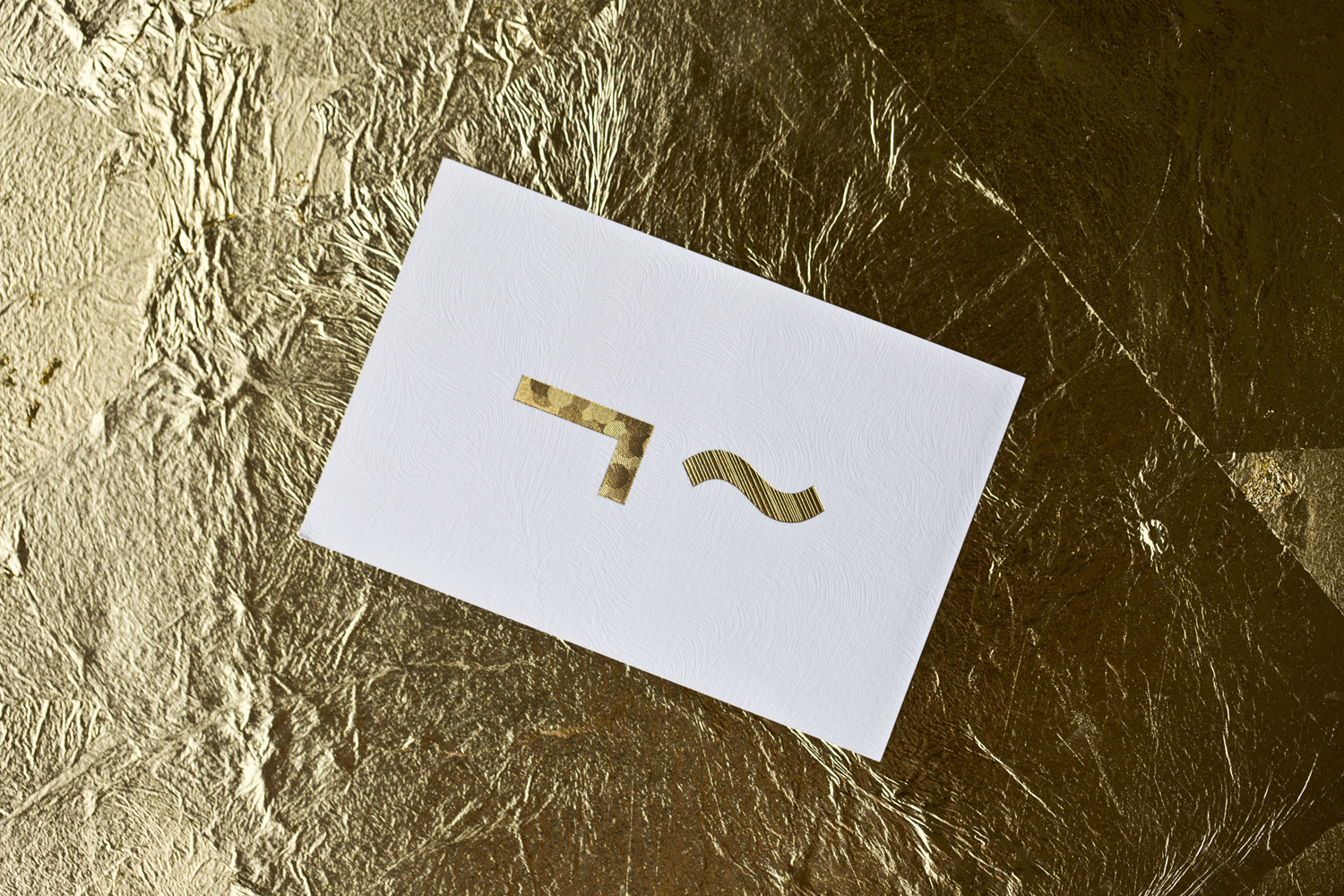 Linden Stuab is a UK-based model agency challenging industry conventions with their mantra 'Empowering Women', and by acting as a mother agency to all of their models. The name Linden Staub, derived from the maiden names of the two founding partner's mothers, is an expression of this, and alongside the agency's strong human-focus, was the basis for their new brand identity, created by graphic design studio Bibliothèque. This links a variety of collateral, from stationery and business cards to model cards, tote bags and a new digital platform that takes a journal-like approach to content.
---
Posted: July 15, 2016
Filed under: Cafes, Bars and Restaurants, Fonts in Use, Graphic Design Reviews, Logo Reviews
| Tags: American Design, Brand Identity, Brand Identity Blog, Brand Identity Reviews, Branding, Branding Agency, Branding Blog, Branding Reviews, Copper Block Foil, Copper Ink, Design For Print, Design News, Design Opinion, Design Reviews, Fonts In Use: Geometric Sans-serif, Geometric Pattern, Graphic Design, Graphic Design Blog, Logo Design Inspiration, Logo Design Resource, Logo Designs, Logo Opinion, Logotypes, Sans-serif Typography, The Best Brand Identities of 2016, The Best Graphic Design Work of 2016, The Best Logo Designs of 2016, Typography, Uncoated Papers & Cards
Leave a comment »
Opinion by Richard Baird.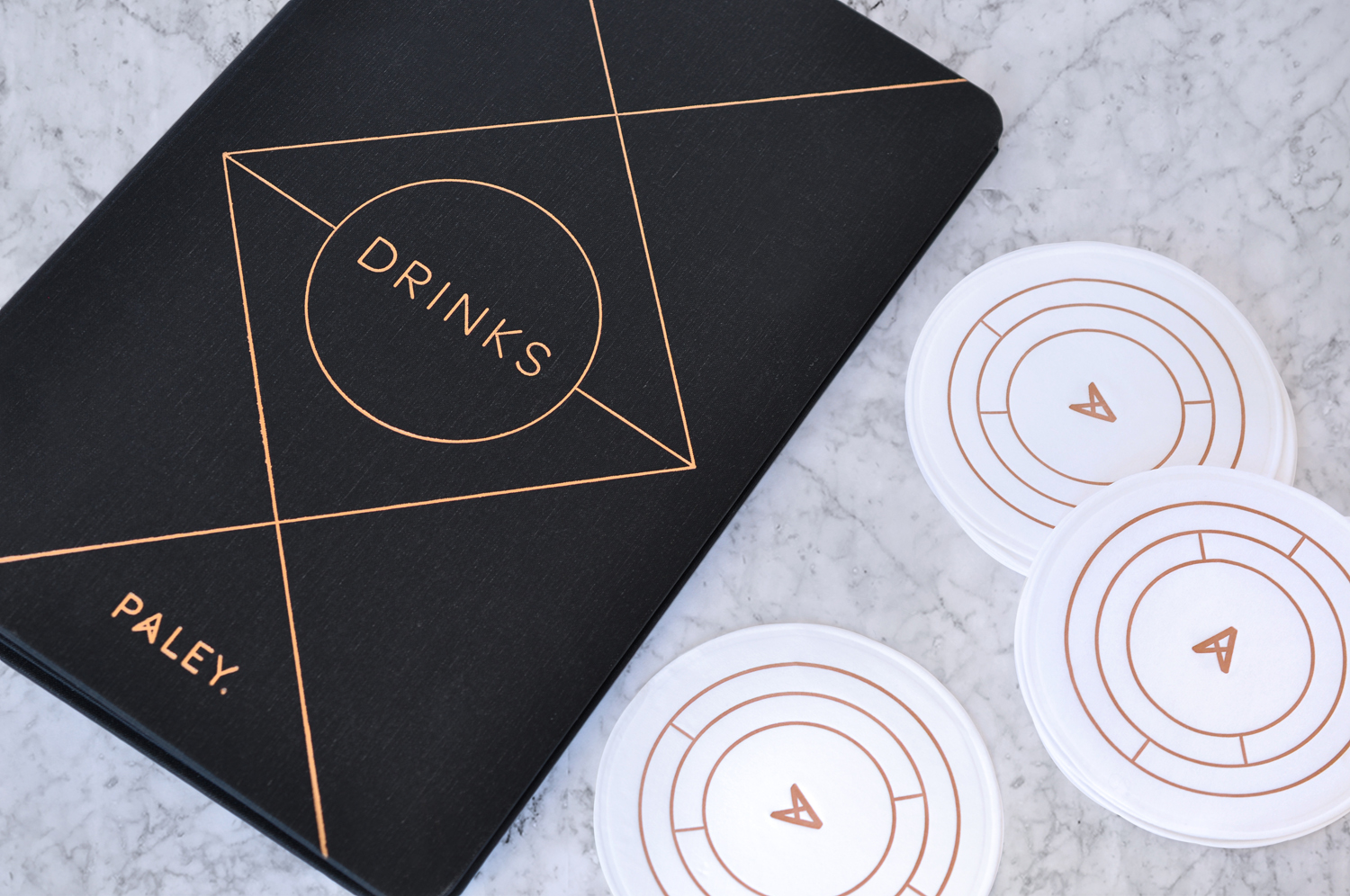 Paley is a restaurant located in Columbia Square, Los Angeles, the former headquarters of CBS and its pioneering chief: William S. Paley, from which the restaurant draws its name. Paley features a distinctive interior, designed by Bishop Pass, of mid-century detailing that recalls Hollywood's heyday, which comes through in the mix of wood panelling, gilded surfaces, and period-style furniture, fixture and fittings.
Paley's brand identity, created by New York-based graphic design studio Mucca and extending across menus, wine lists, business cards, coasters and website, plays with the building's broadcast history and shares a commonality with interior through geometric form and pattern, a contrast of type and high-quality material choices and print finishes.
---