¡LoLa! by Neumeister, Sweden
Opinion by Richard Baird Posted 31 May 2017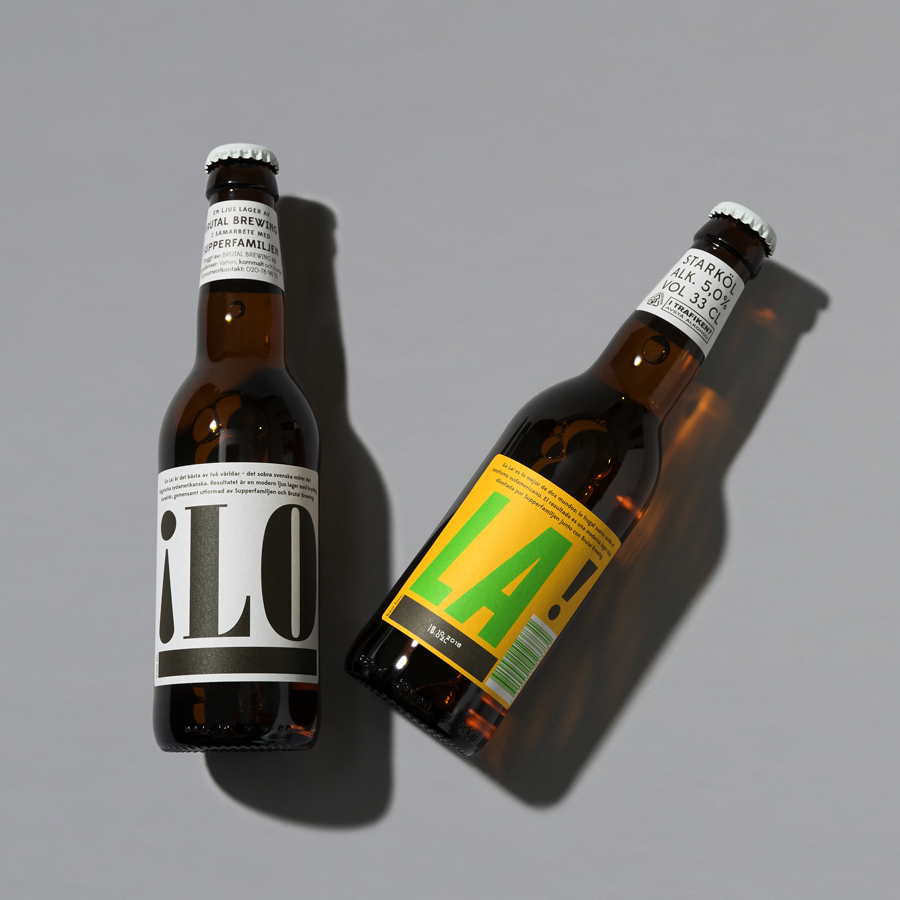 ¡LoLa! is a craft beer collaboration between Brutal Brewing and Supper, a restaurant that serves inventive South American food with a Swedish twist, and has locations in Stockholm, Gothenburg, Visby and Åre. The beer draws its inspiration from the fusion nature of the restaurant, and is named in honour of Lola, a woman who cooks food on a beach in Brazil and is an important figure to the founders of Supper. The beer will be available at Supper restaurants, and through Scandinavian liquor chain Systembolaget.
Scandinavian design studio Neumeister were challenged with creating a label and packaging design that would make a short and lyrical name relevant to a wider audience, and to be able to transform it into a brand that is relevant to those who might buy it in other locations, outside of restaurant. Taking their cues from the Swedish and Latin American fusion of Supper, this is achieved through a duality, expressed through type and colour.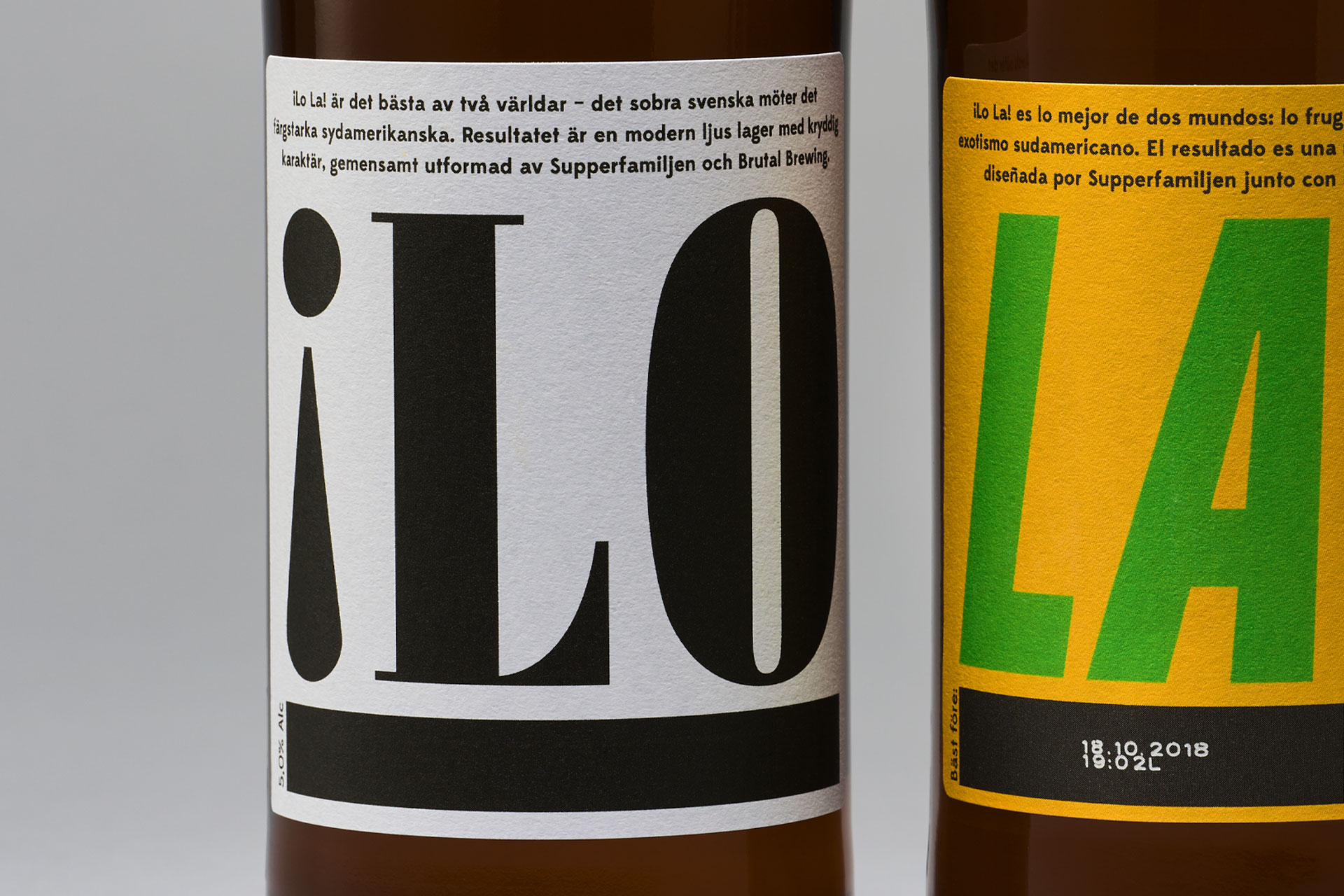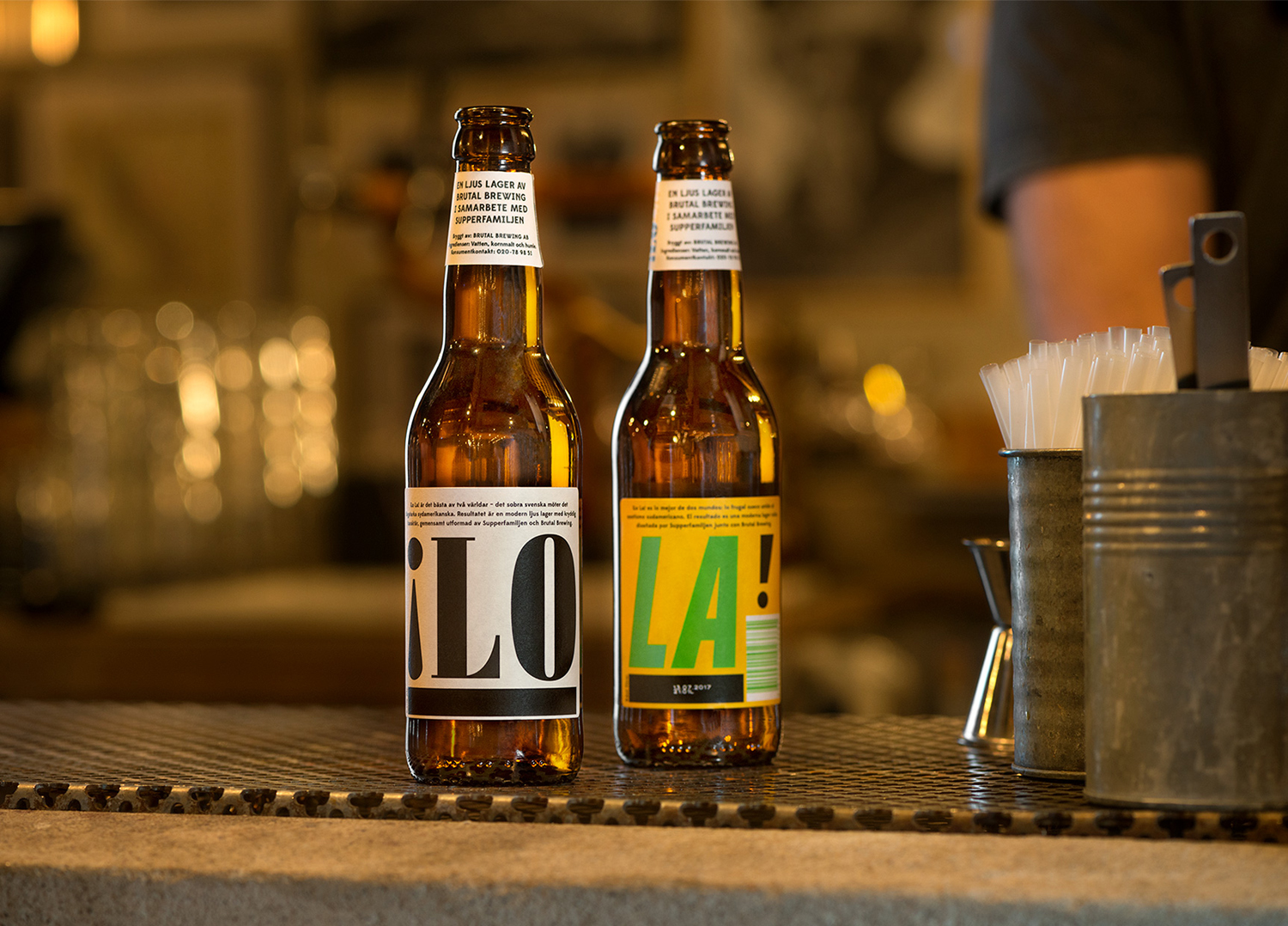 To quickly clarify, this is one beer with one label, but two expressions. These are rooted in the Latin American food of the restaurant and its Swedish twist, which then informed the creation of the beer, developed in collaboration with Brutal Brewing.
Neumeister break the name down into two parts. 'Lo' for the more controlled Swedish character, and 'La', a Latin flair for living. These are effectively divided and expressed through typographical personality and in the use of colour, yet are united by tall condensed characters, consistent layout, bold underlines, exclamation marks and a singluar context.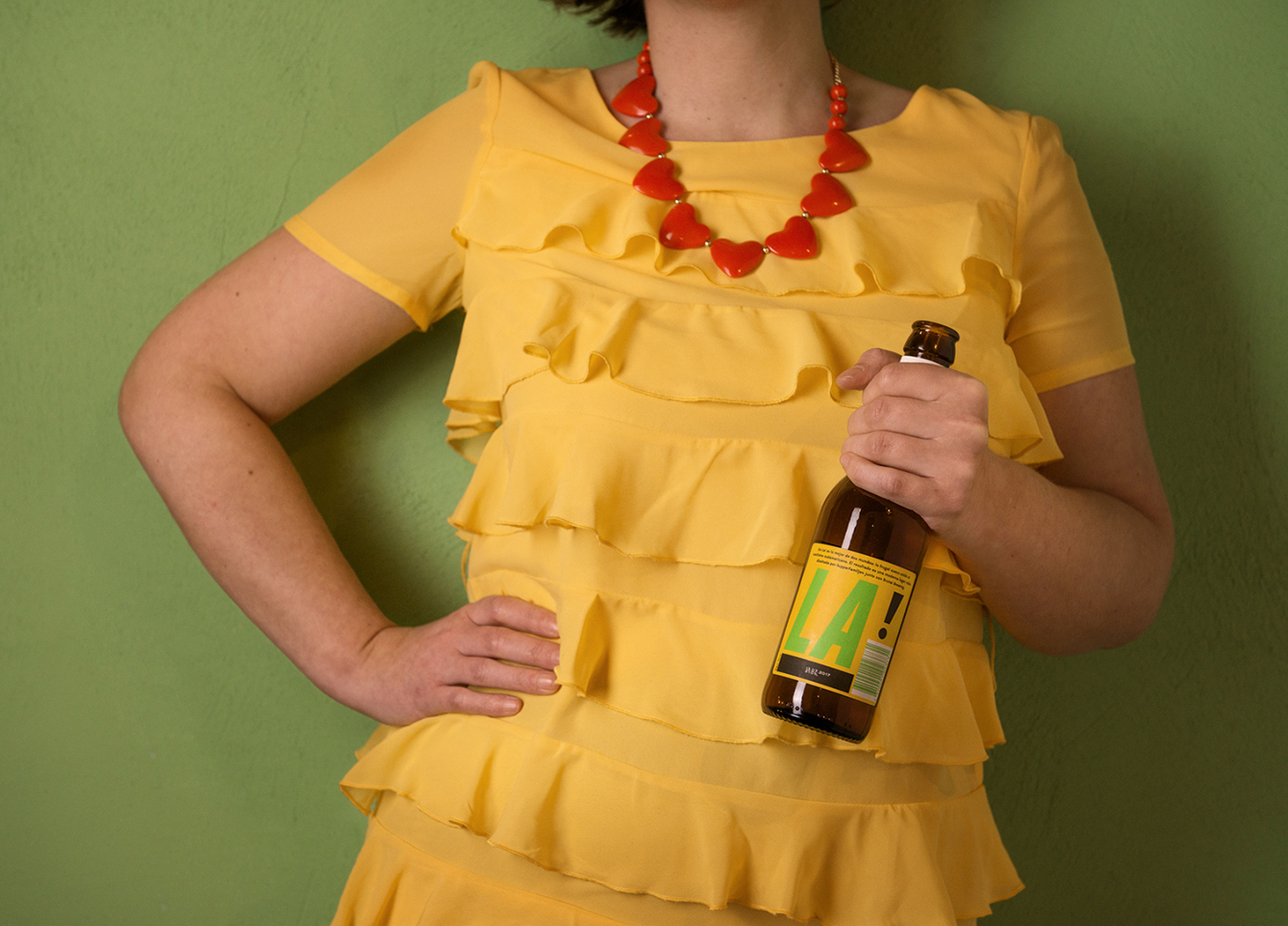 Neumiester's original intention was to create two labels, to be used on separate bottles, so consumers could choose a bottle to match their mood. However, due to Swedish laws that prevent the promotion of excessive drinking, the two expressions are used across a single bottle, and this is perhaps where the work actually succeeds the most. The fusion nature of the restaurant and its influence on beer is present, and delivers distinction and impact in the clarity of concept, in the element of surprise, and in the visually satisfying use of type and colour contrast rooted in personalities.
Design: Neumeister. Opinion: Richard Baird.