Monkey Baa Theatre Co. by Universal Favourite
Opinion by Emily Gosling Posted 10 October 2023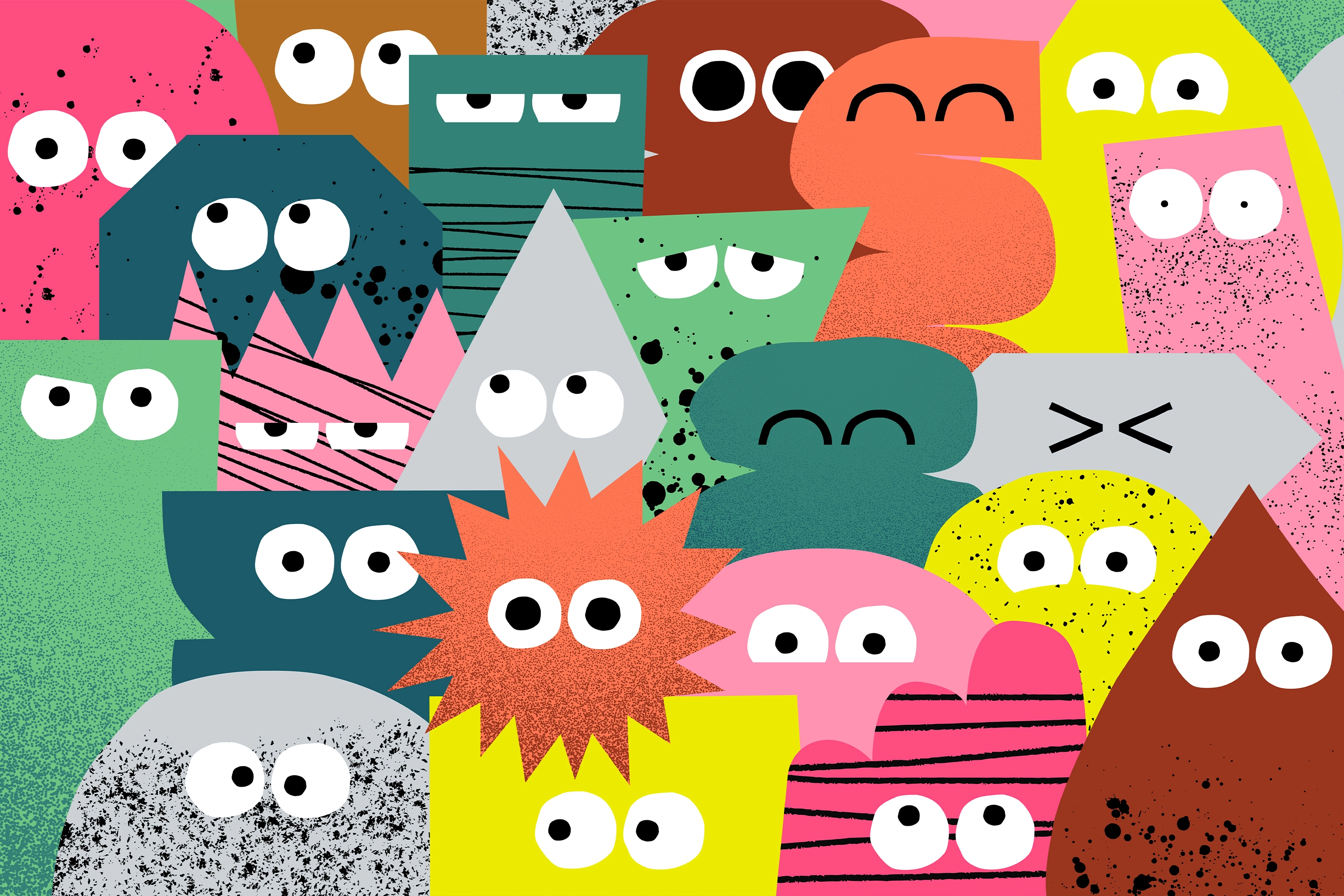 Theatre is an artform that relies not only on its visual and verbal performance elements, but the text from which all the rest of the more showy aspects are born. An obvious point, but one that often makes me wonder: why do so many theatre companies have such terrible names? Maybe it's a sort of in-joke, maybe I'm just missing something as a non-thesp. But (in personal experience at least) it's uncanny how often a theatre company name will bring Ollie Plimsolls' hopeless, hapless, furiously earnest Legz Akimbo to mind.
Which all brings me on to Monkey Baa Theatre Co., an Australian theatre company that aims to empower young people to shape their lives through inspiring, imaginative and creative experiences. Based in Sydney's ARA Darling Quarter Theatre since 2012, the company was formed in 1997 and creates, presents and tours performances across Australia and internationally. Upcoming shows include Possum Magic, Edward the Emu, and Josephine Wants to Dance.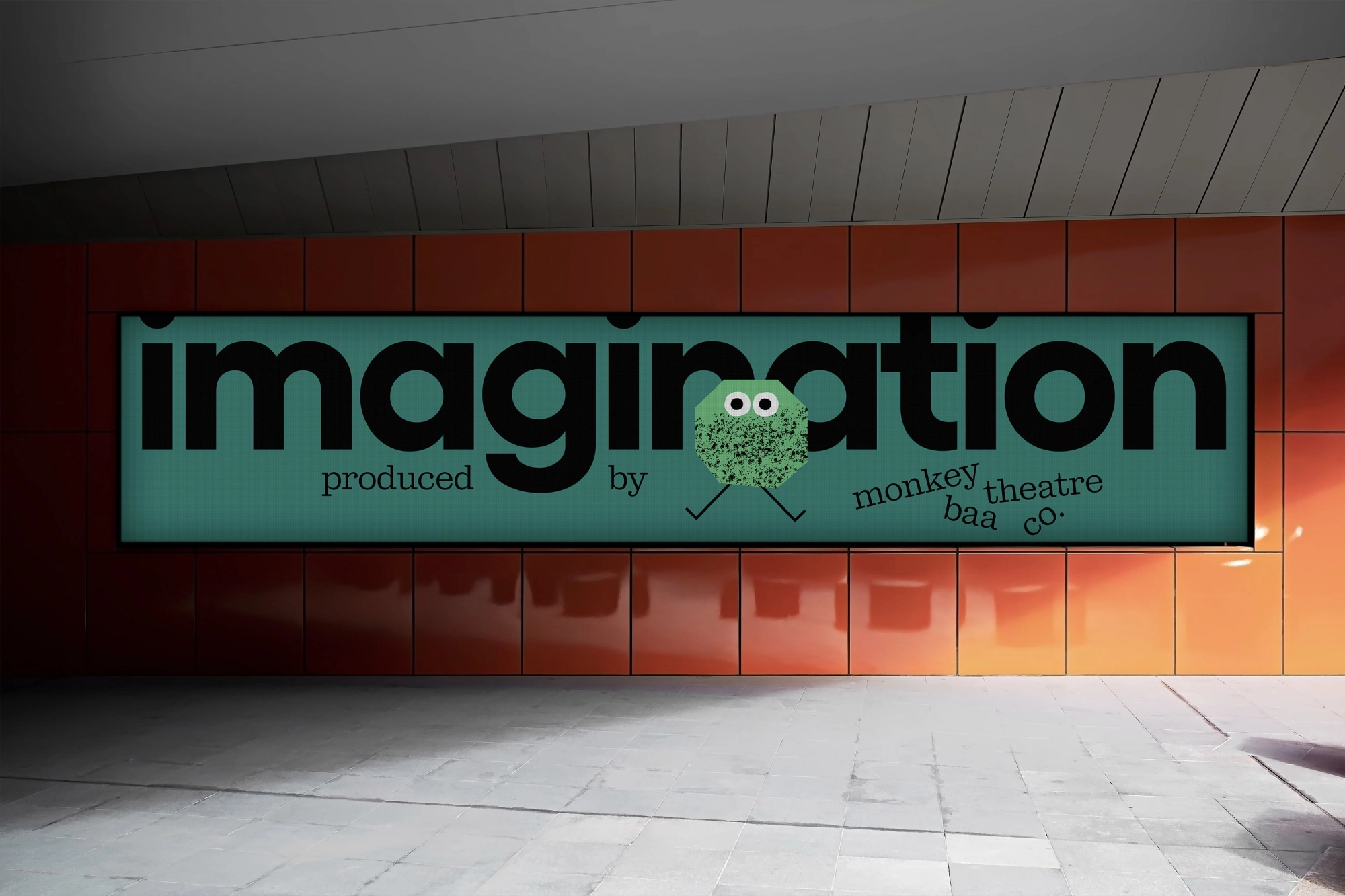 Monkey Baa recently rebranded thanks to design studio Universal Favourite, which is also based in Sydney. Universal Favourite was tasked with creating a new visual and verbal identity 'that could live up to the invigorating and imaginative nature' of Monkey Baa's offering.
Universal Favourite worked with the theatre team to forge a new brand that aims to be 'rich in emotion and character'; express Monkey Baa's brand positioning, which is based around the idea of the power of imagination; and speak to a range of audiences from five-to-sixteen-year-old children, as well as the adults to pay, guide, and organise the theatre's activities.
As Universal Favourite saw it, the previous brand design 'wasn't doing justice to the fun and creativity at the core of' Monkey Baa. In very simple terms, the word mark has shifted from sans serif to serif, reflecting the perpetual ebb and flow of how we perceive certain fonts – what they're associated with and how in vogue they are.
Where the former branding's all-lower-case, Swiss-style neutrality would have once (in very recent years, in fact), felt coolly, timelessly, effortlessly hip; today it does look a bit dated. Likewise, the new mark's Clarendon-style serifs (still all lower-case) would have once felt like a blandly corporate choice (again, in very recent years), its resonance today is more fresh, chic, even slightly quirky.

The typeface that Universal Favourite opted to use isn't just any old system font serif, however. The logo uses contemporary slab-serif Sebenta by Lisbon-based foundry Feliciano Type; chosen for its 'grounded yet lively' style, 'like an excited child trying to stay put in a theatre seat'. For headlines and body copy Sebenta is paired with Gellix by Prague-based foundry Displaay, a modern, bold, geometric sans serif chosen for its combination of legibility and character.
The logomark's font was also chosen for its nods to classic Australian children's books, an influence that has underpinned the entire rebrand through Universal Favourite's immersion in their stories and characters. Noting the link between these books' ability to spark kids' imaginations and feed their minds, the studio formulated the double-meaning-laden creative idea at every stage to act as the identity's foundation.
Universal Favourite also namechecks Saul Bass and Paul Rand as inspiration – perhaps an unlikely influence since the former is arguably most famous for his designs for the very-not-kid-friendly films of Alfred Hitchcock and Stanley Kubrick, and the latter for iconic but equally rather grown-up-skewed corporate logo designs for the likes of IBM.
However, it works – and you can see the way this unusual trio has informed Monkey Baa's branding through everything from its bold shapes to its focus on characters to its hand-drawn textures, papercuts and screenprints.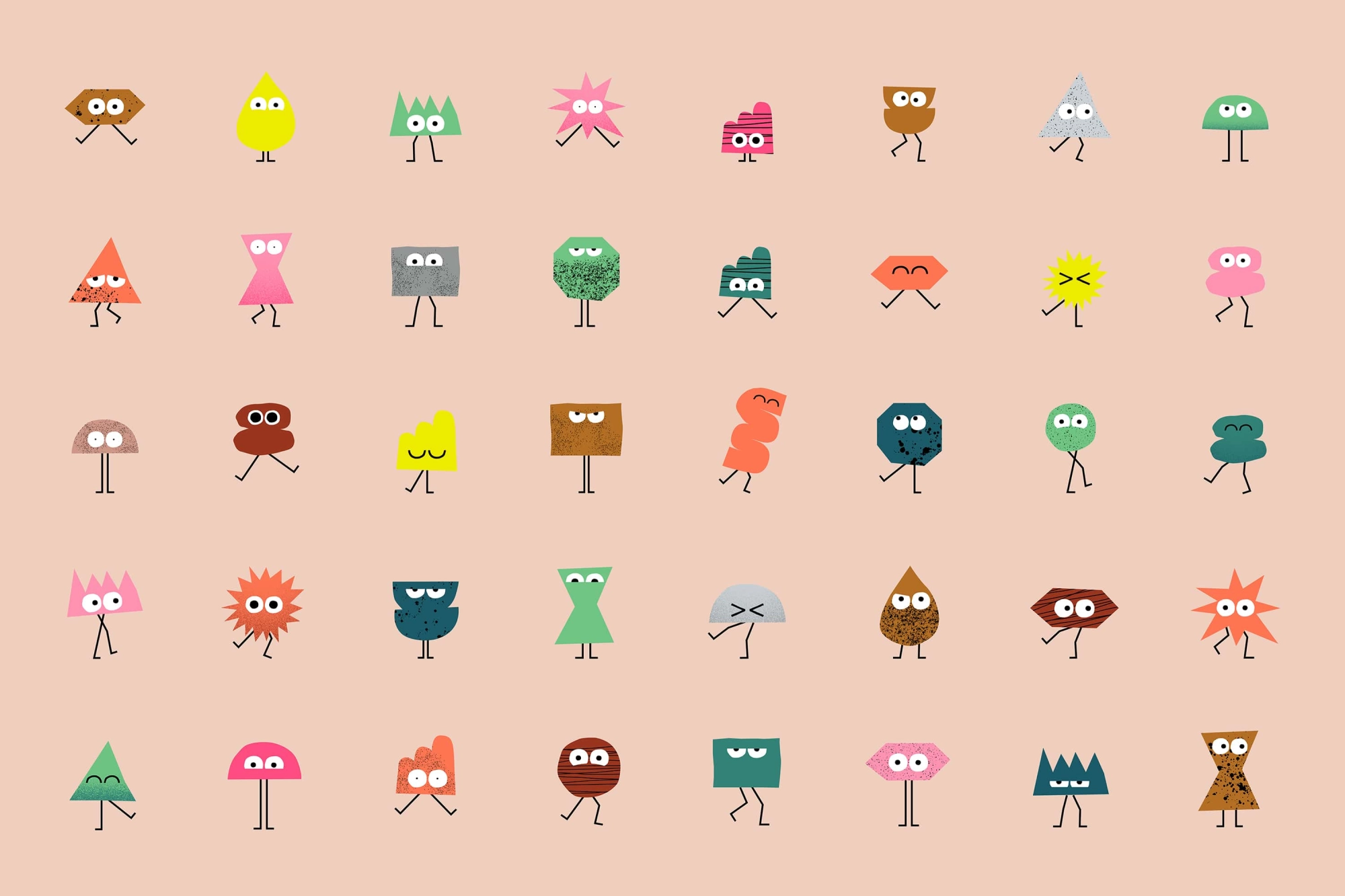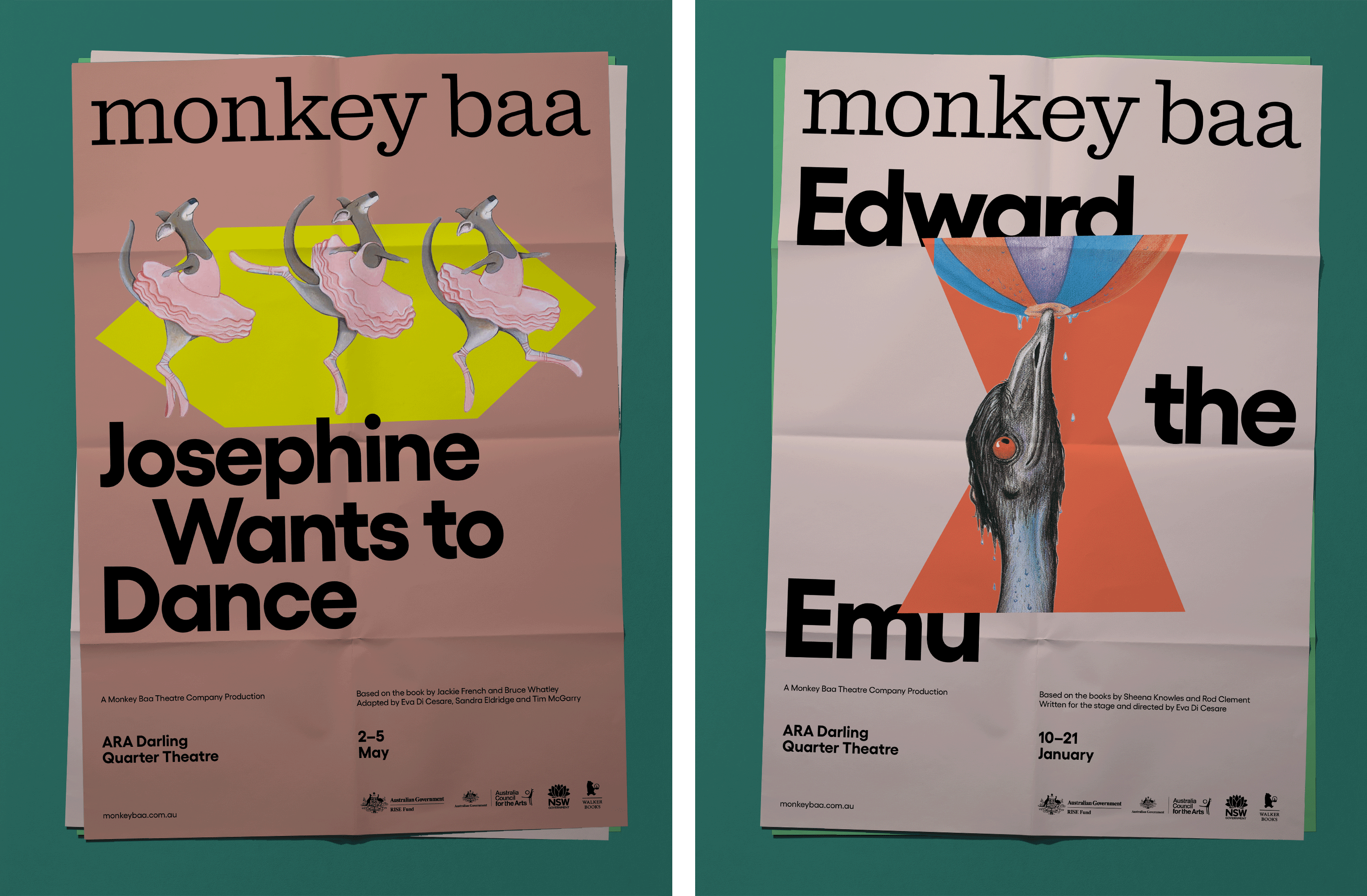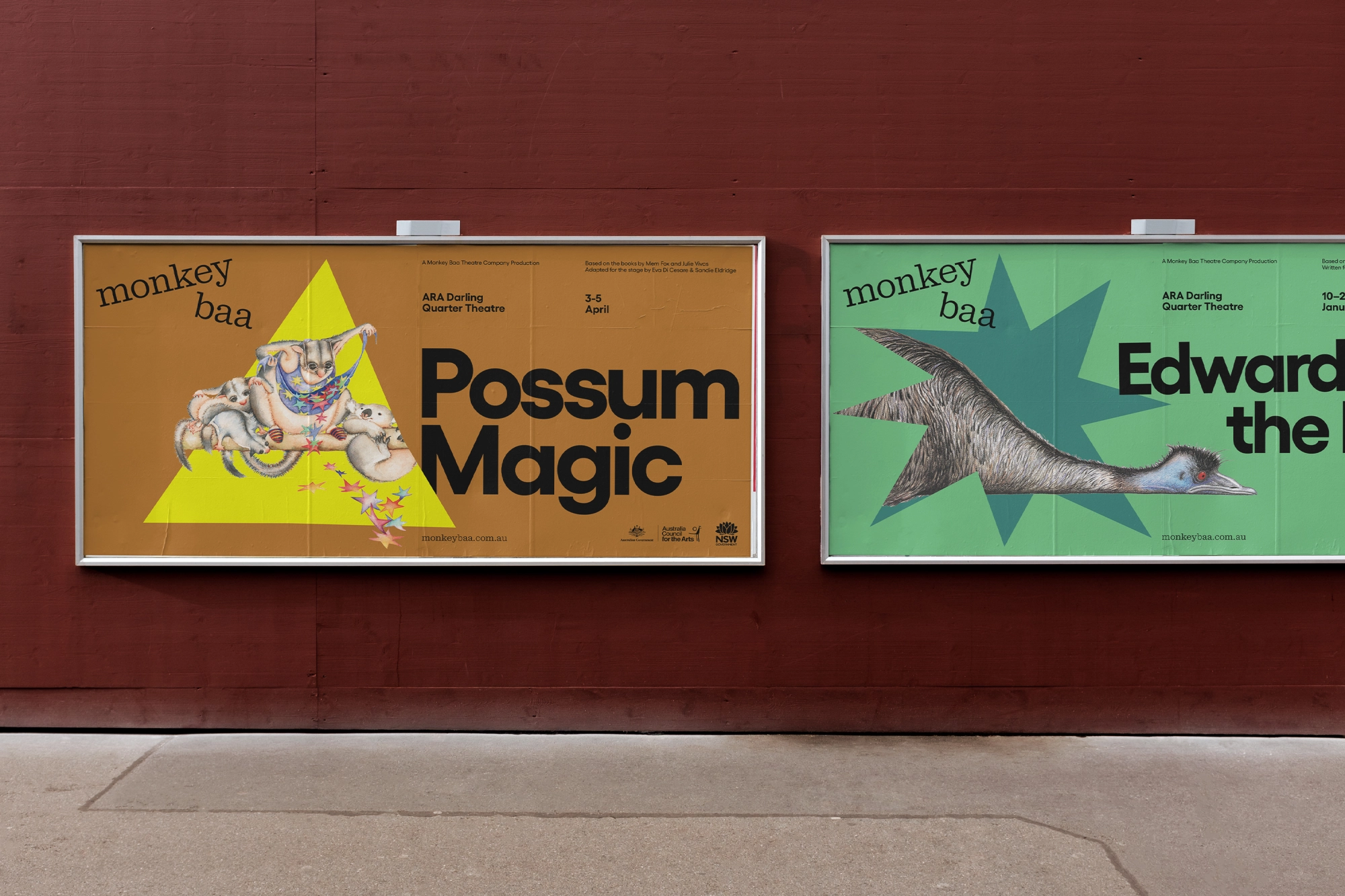 Where the wordmark doesn't feel particularly distinctive, one of the strongest aspects of the new identity is the suite of cute, simple little characters. It's nice to see a cultural identity use character design in the same way something like a cereal brand would: the likes of Tony the Tiger became icons because they work, and they can work just as well outside of FMCG, too – a fact often ignored by designers.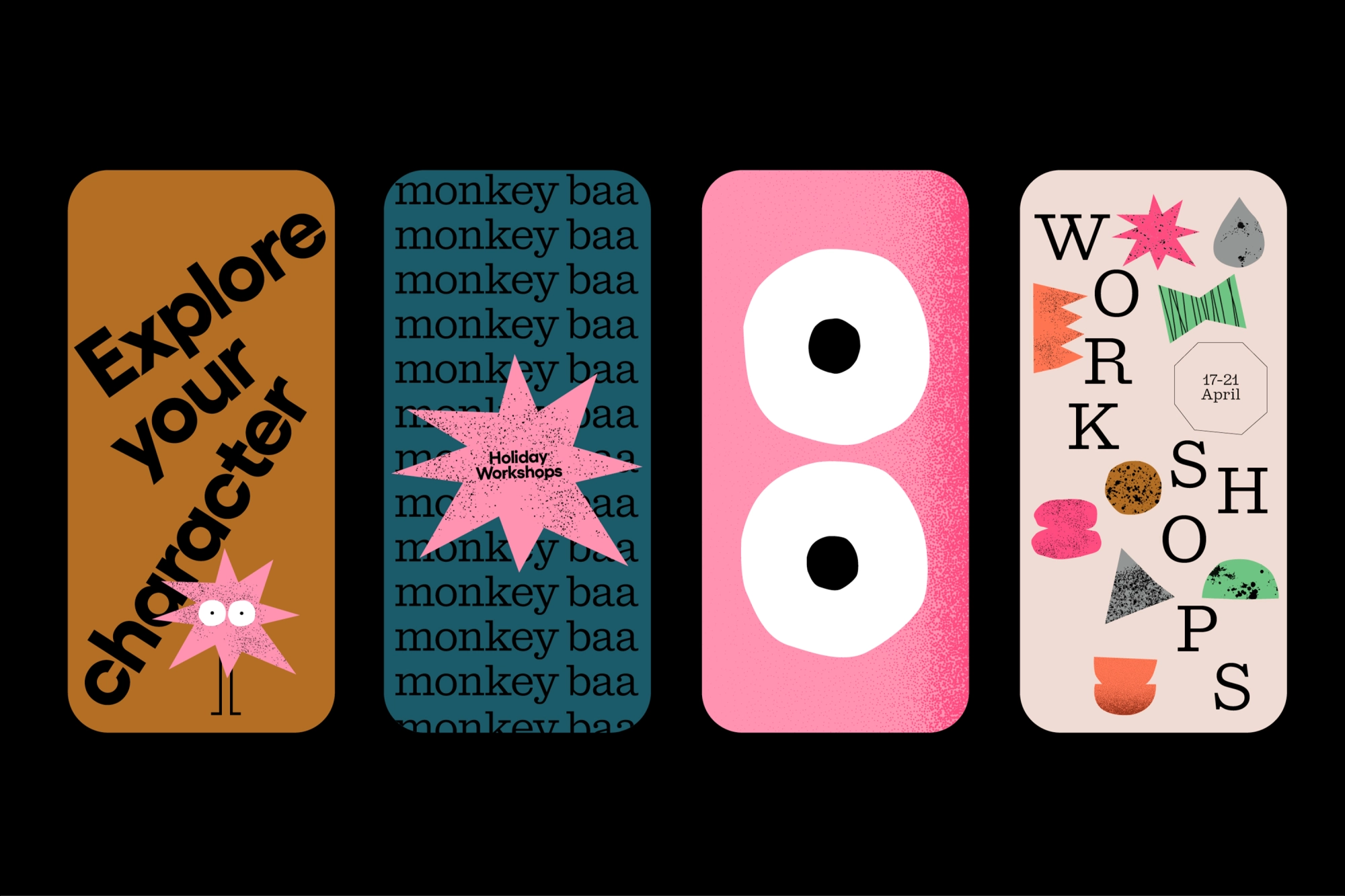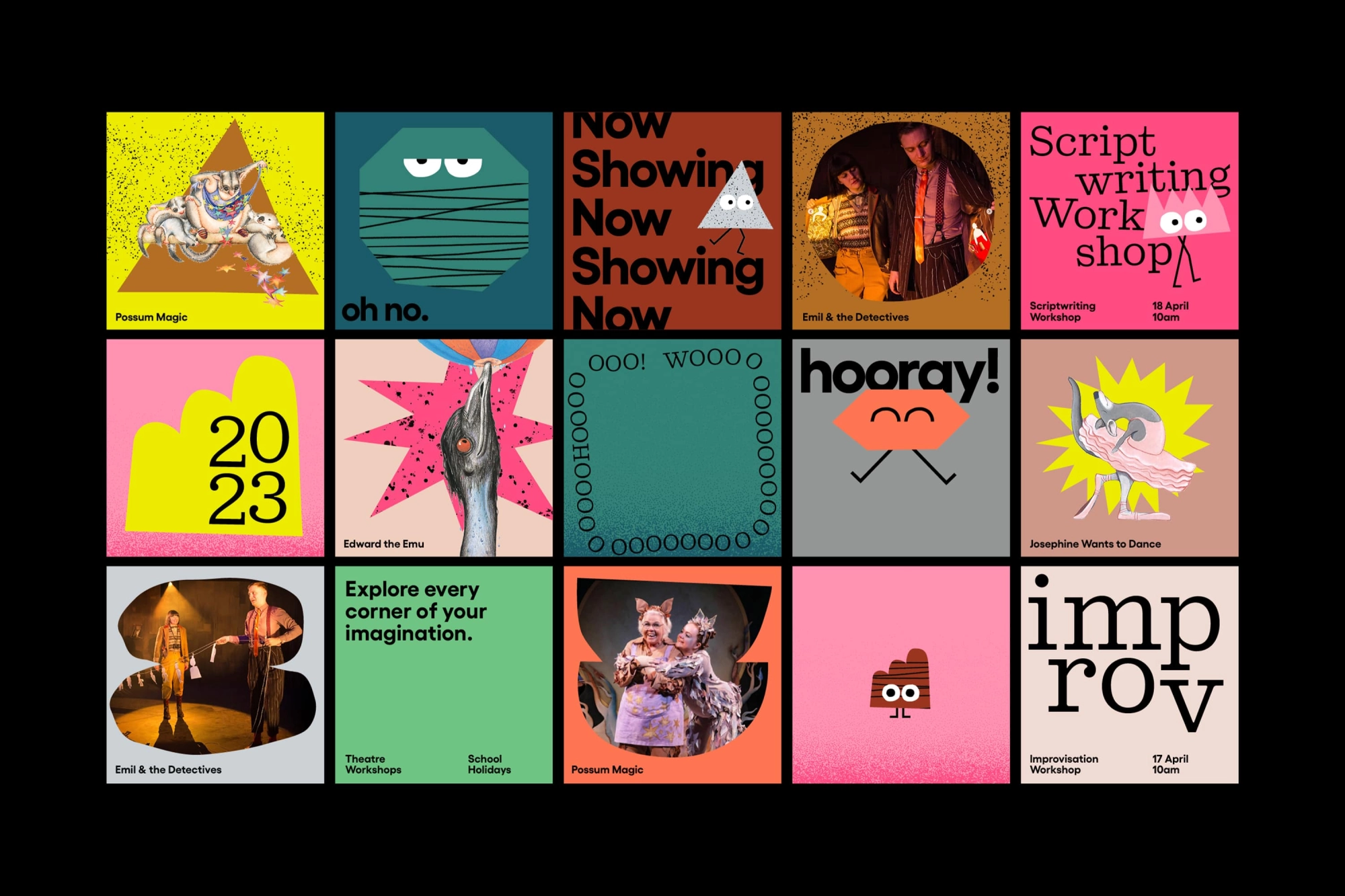 The characters are used across the theatre company's designs as a shorthand to express the myriad of different emotions sparked in its audiences. As Universal Favourite points out, many of these theatregoers are 'so young they can't yet put words to their feelings,' which is where the brand characters really shine, while also acting as ownable assets that can evolve and modulate over time.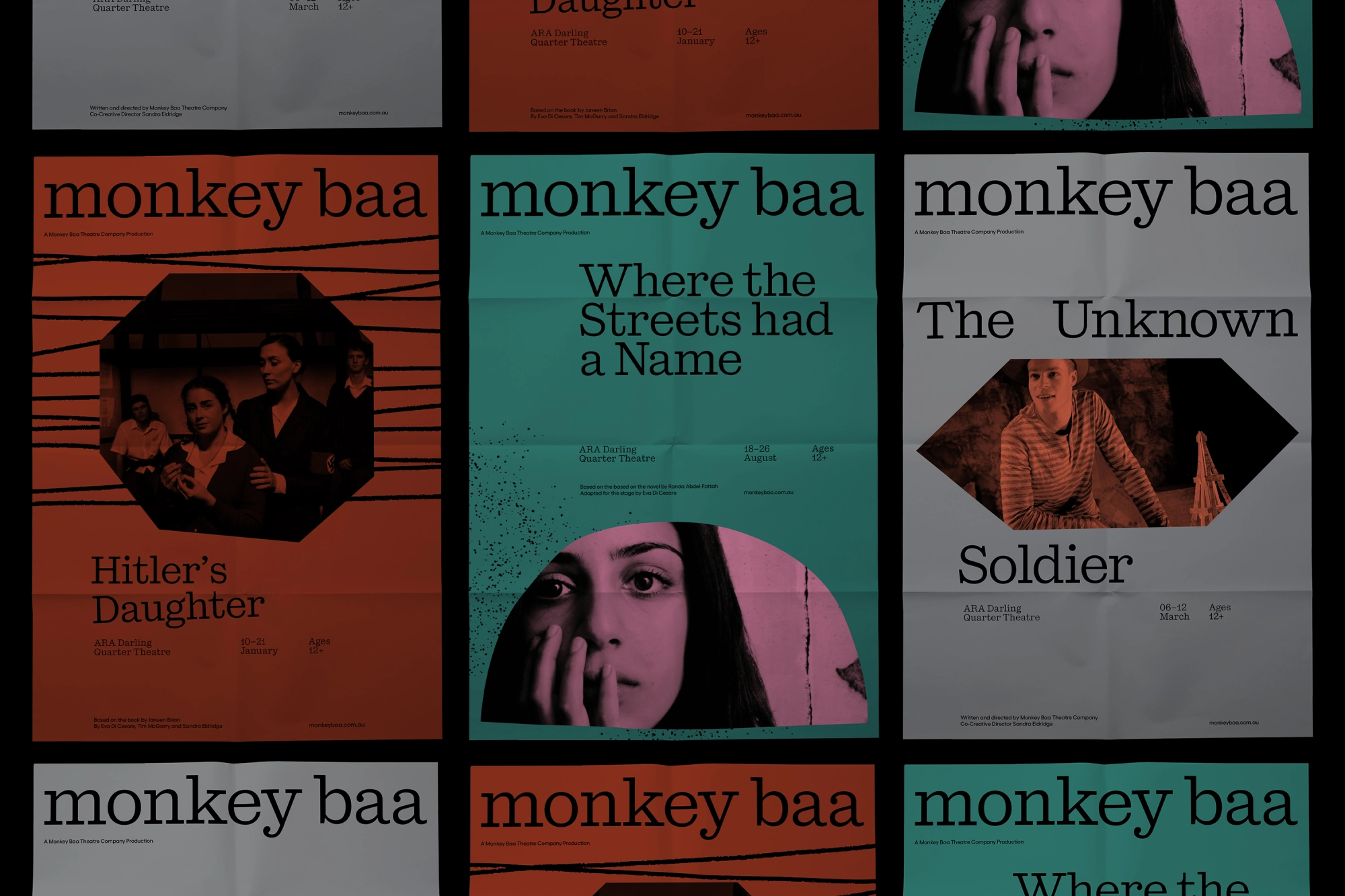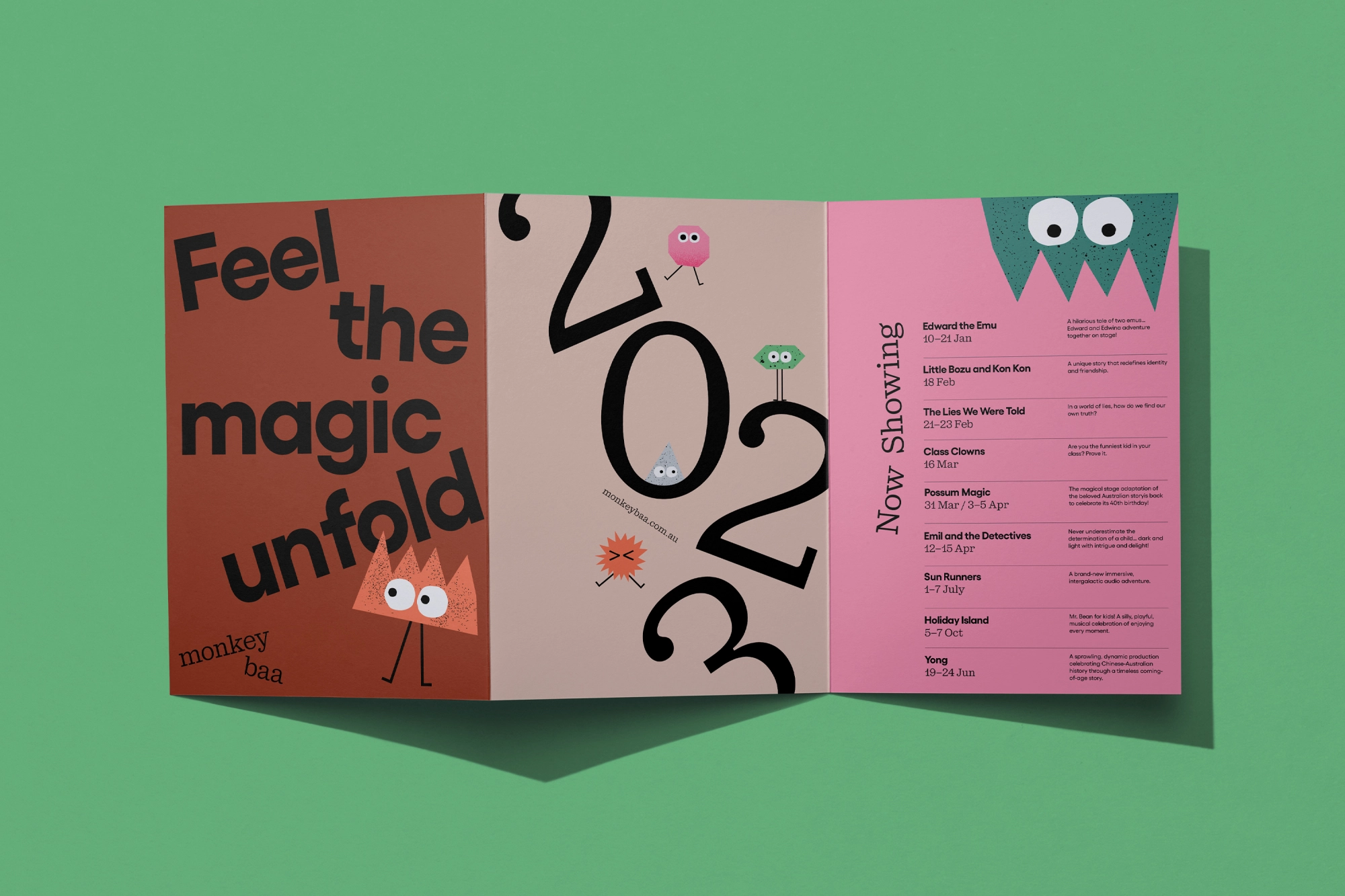 Copywriter Cat Wall was brought in to help create the new verbal identity and tone of voice that could run the gamut from nursery to nursing home when it came to communication. You can tell its effectiveness by the way it works so seamlessly as to be barely noticeable: it's not infantile nor too lofty, never patronising, never veering into silliness for silliness' sake: it's simply warm, charming, and does what it's meant to do – communicate.
Where the identity best comes to life is in the theatre's poster designs, which beautifully combine design rigour and a sense of wonder that chimes perfectly with Monkey Baa's audiences. It can't be easy to create a brand that works for such a range of people, and while I'm hardly bowled over by the new wordmark; these designs perfectly demonstrate that branding is about so, so much more than a logo.