Posted: September 8, 2014
Filed under: Fonts in Use, Home and Garden, Logo Reviews
| Tags: Brand Identity, Brand Identity Reviews, Branding, Branding Blog, Branding News, Brochure Design, Business Card Design, Catalogue Design, Colour in Use: Red, Design For Print, Design News, Design Opinion, Design Reviews, Designed by Heydays, Designed in Oslo, Die Cut Design Detail, Fonts in Use: Proxima Nova, From Scandinavia, Graphic Design, Logo Design & Branding Blog, Logo Design Inspiration, Logo Opinion, Material Thinking, Stationery Design, Stickers, The Best Brand Identities of 2013, Uncoated Papers & Cards, Visual Identity Design Blog, Wood Textures in Brand Identity and Packaging Design
Comments Off

on Skovin designed by Heydays
Skovin is Norwegian, high-end, solid wood floor specialist that combines ancient craftsmanship with modern technologies. By mixing a wood veneer business card and a traditional name drawn from the old word Skøyen, the area in Oslo where the company was founded, with geometric shapes and die cuts, panels of flat colour and sans-serif typography, Skovin's identity, designed by Heydays, intends to express the company's fusion of past and present process.
---
Posted: July 11, 2014
Filed under: Art and Design, Logo Reviews
| Tags: Art Gallery Logos and Brand Identities, Brand Identity Design, Brand Identity Reviews, Branding, Branding Blog, Branding Reviews, Design For Print, Designed by Believe In, Exhibition Logos & Brand Identities, Festival and Event Brand Identities, Fonts in Use: Akkurat, Illustration, Logo Design & Branding Blog, Logo News, Logotypes, New Logo, Packaging Design, Sans-serif Logotypes, Spot Colours, The Best Brand Identities of 2013, Type Foundry: Lineto
Comments Off

on Colours Of The Kalahari designed by Believe In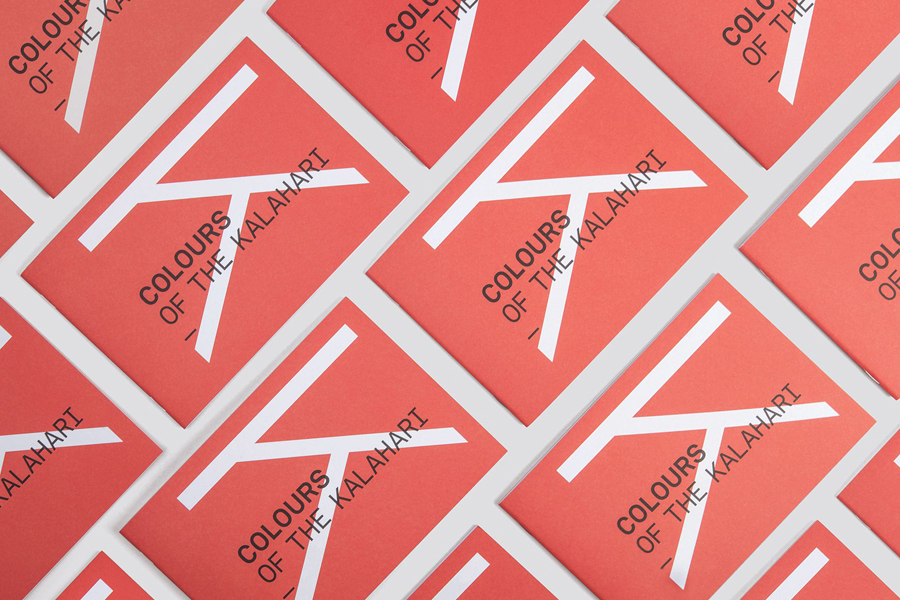 Believe In recently published images of their print and brand identity work created for the Mall Galleries' exhibition Colours Of The Kalahari, the first major display and sale of southern African Bushman art ever to be held in London. The exhibition represents the latest generation of contemporary San artists from an unbroken line that stretches back 20,000 years, and includes 150 pieces from 30 leading artists, each honouring their ancestors and their ancestor's way of life through oil, lino cut, intaglio, embroidery, print, Xhosa or photographic approaches.
---