Elfar Adalsteins by Campbell Hay
6 November,2012
| Author: Richard Baird

|

Filed under: Film, Logo Reviews | Tags: Brand Identity Blog, Brand Identity Reviews, Branding, Business Card Design, Film Production Logos, Graphic Design, Logo Designs, Logos, Metallic Spot Colours, Monogram Design, Notebook Design, Stationery Design, The Best Logo Designs of 2012, Visual Identity Design Blog

|

3 Comments »
Elfar Adalsteins is an award-winning icelandic writer and director who has recently finished working with John Hurt on the short film Sailcloth. Elfar's visual identity, developed by Wurtemberg for Campbell Hay, mixes the personal, contemporary and classic qualities of a single line weight monogram stacked like a vintage camera, the technical sensibilities of a tall but light typographical choice and the high quality craft cues of an uncoated substrate printed edge to edge with a metallic silver and featuring a subtle deboss detail.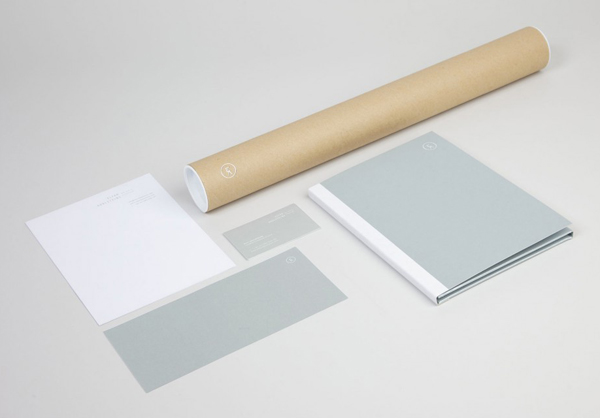 This is a great example of a very simple print treatment delivering far more communicative value than any of the graphic elements. The silver metallic spot and pearlesque white combination manages to convey a purity, simplicity and an icy nordic chill alongside a sense of individuality, high quality and restraint while suggesting—through what appears to be a reference to the 'silver screen'—an interest and appreciation for classic film making. An idea reinforced by the contemporary monogram and classic camera duality achieved by the simple stacking and abstraction of characters.
Constructed from a single consistent line weight, geometric shapes and plenty of internal space, the monogram, in conjunction with the tall, uppercase and professional qualities of the typographical selection and the very fine uncoated texture and debossed detail of the stationery, manages to draw together an appreciation for past craft, contemporary technicality and a personal philosophy that favours simplicity and restraint.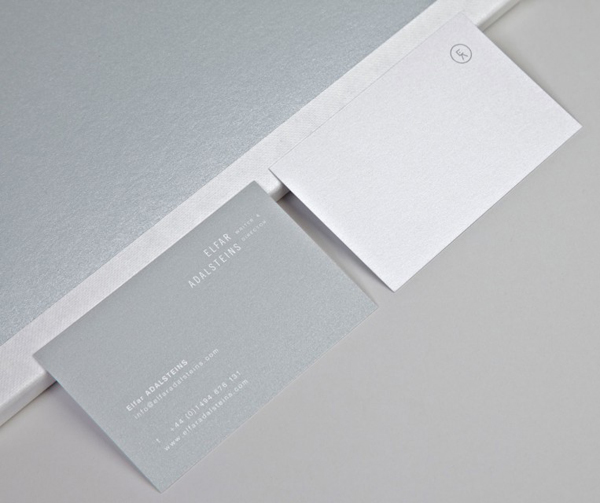 Follow BP&O:
RSS
Facebook
Twitter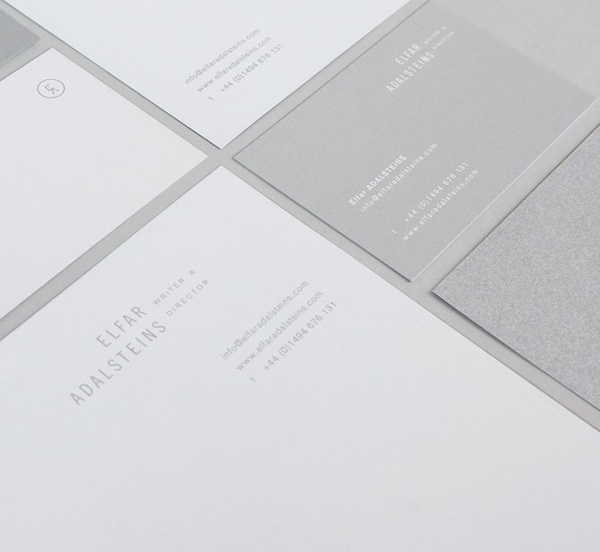 If you liked this then you may also like:
---